ShortList is supported by you, our amazing readers. When you click through the links on our site and make a purchase we may earn a commission.
Learn more
RoboCop rebooted: a new TV show and movie said to be in the works
MGM's library of film and TV properties is being mined for future Amazon projects.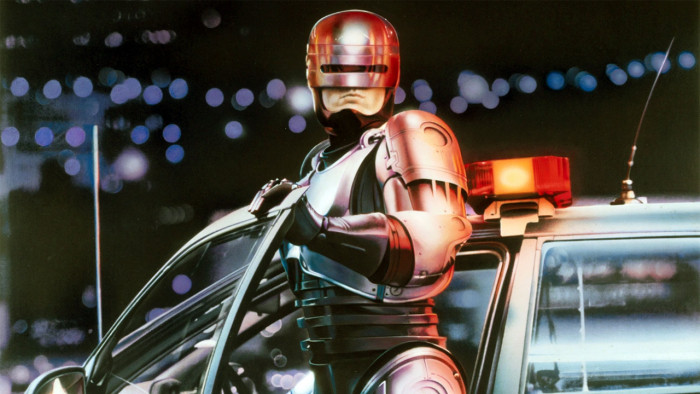 Amazon is looking at creating a RoboCop TVs show, and that's just the most eye-catching among a bunch of possible plans including new Stargate and Legally Blonde content.
This is according to Deadline, which reckons that Amazon has been rifling through the properties owned by MGM to see which it should adapt as fresh TV shows and films. This follows Amazon's acquisition of MGM in March 2022, for $8.45 billion.
Among the list of IP being considered for a revival include Stargate, The Thomas Crown Affair, Pink Panther, The Magnificent Seven, Barbershop, Fame and Stargate.
RoboCop is reportedly being considered for both film and TV projects, with the "TV show possibly first," according to Deadline.
2014's RoboCop was the last entry in the series, a remake of the 1987 original. It did not receive glowing reviews, and while its $242 million box office takings worldwide significantly eclipse those of the much-loved first entry, the film is considered a flop.
Live action RoboCop TV shows were produced in the mid-90s ands early 2000s, but this is a series where nothing has matched the quality of the initial movie.
Stargate's gates open for business
Meanwhile, Stargate is expected to get a movie before it sees a TV series. This property has been active more recently than RoboCop, its last outing being 2018's Stargate Origins. That is set before the 1994 film that kicked off the whole Stargate premise.
This is not the first we've heard of new Stargate, though. Rumours of a Stargate content started happening in December 2022, when we heard similar rumblings future avenues were being explored
Stargate SG-1 co-creator Brad Wright touched on the subject as part of a Reddit AMA at the time. He talk about why his original script for a Stargate show was not picked up by Amazon.
"I doubt it's because my script wasn't ambitious enough, because it was huge! But it wasn't a reinvention of the franchise and that may be what they're looking for," Wright said. "I've not spoken to anyone at Amazon. I'm not keeping secrets. I see rumours on twitter and Youtube and it makes me laugh. I don't think Amazon has decided anything yet."
Amazon spent a reported $16.6 billion in content in 2022, including $7 billion on Amazon Originals and live sports. The Lord of the Rings: The Rings of Power's first season alone cost around $460 million to produce.
Main image.credit: MGM / Amazon
Related Reviews and Shortlists