ShortList is supported by you, our amazing readers. When you click through the links on our site and make a purchase we may earn a commission.
Learn more
Ritual launch non-alcoholic gin and whisky that can "play power chords on your tongue" - apparently
There's magic in ever drop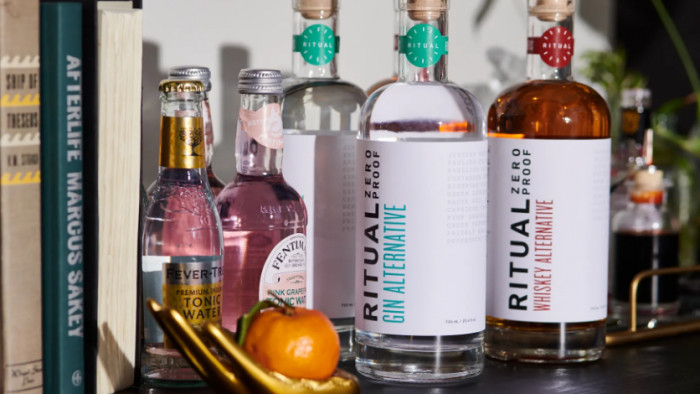 Being the designated driver on a night out might be the sensible option, but it's not always fun spending an evening downing fizzy drinks in place of shots and fancy cocktails.
Chicago-based drinks company Ritual has come to the rescue with the launch of Ritual Zero Proof - a range of alcohol-free gin and the best whiskey alternatives that replicate the flavour (and burn) of their alcoholic siblings.
The first alcohol-free gin and whisky alternatives to be made in the US, Ritual say the range is made "under a full moon, when unicorn blood is at its most savor" using "mad cooking". Well, there you have it.
Created using all-natural botanicals, with no unpronounceable chemicals, the plants are distilled individually to lock in flavour and then blended to create the final profile before being microfiltered.
The company even claim you'll even be able to taste the distinctive barrel flavours - like Siberian pine and American oak - that can be detected when drinking their alcoholic counterparts.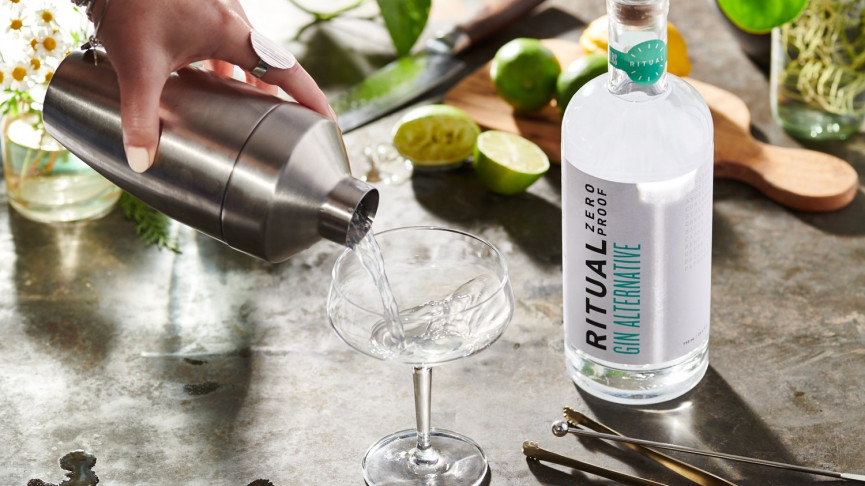 With top notes of English cucumber and juniper berries, the alcohol-free gin features a mixture of all-natural botanicals, topped off with hints of mint and basil.
The whisky on the other hand, features hints of sugar floss and vanilla with the fragrance of American Oak and hints of peppercorn and hemp. The brand even claim that "if you wanna swig it straight from the bottle rock star-style, it'll play power chords on your tongue". It's basically magical.
Tapping into the booming alcohol-free drinks market, the brand note that "globally consumers explicitly mention 'non-alcoholic' 81% more often than they did one year ago."
According to Ritual, the gin and whisky can be used in the exact same way you'd use the alcoholic alternative, and because of their bold flavours, there's no need to add overpowering mixers - unless you really want to.
The best part? Whereas there's about 100 calories in a single shot of spirit, the same measure of gin has none at all, while the whisky has around 10 calories.
And with no gluten, nuts or tree-nuts or alcohol, the brand even suggest you "could pour this for your kids". Ah, the joyous placebo effects that could offer.
Ritual Zero Proof gin and whisky are available through their site and cost $24.95 for 750ml.
On the hunt for something a little stronger? Discover our lists of the best gin around.
Related Reviews and Shortlists