ShortList is supported by you, our amazing readers. When you click through the links on our site and make a purchase we may earn a commission.
Learn more
Ridley Scott says he regrets directing Alien: Covenant over Blade Runner: 2049
The legendary sci-fi director hopes his forthcoming project will make up for it...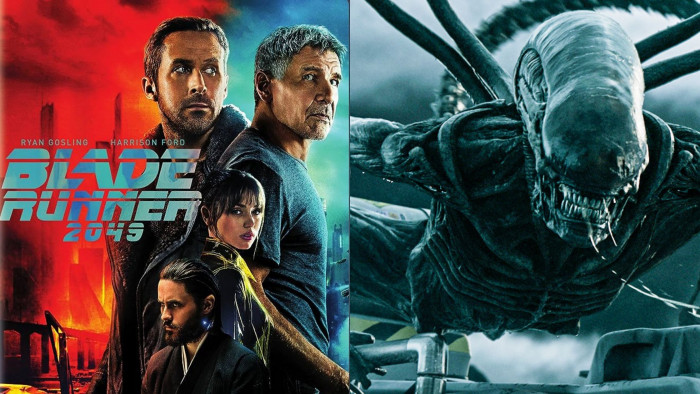 Hollywood director Ridley Scott has revealed he has major regrets about his choice to direct Alien: Covenant over the Blade Runner sequel.
Both films were released in 2017, with a clash in filming schedules forcing Scott to make a choice between the two.
"I shouldn't have had to make that decision," Scott revealed in a recent interview with Empire. "But I had to. I should have done Blade Runner 2."
Scott had been tied to the project until an announcement in 2014 that he would no longer be directing the Blade Runner: 2049. Switching projects, Scott stepped in to direct sci-fi horror Alien: Covenant shortly after.
The filmmaker's link to the Blade Runner sequel did continue, however, it was strictly in the capacity of executive producer.
The Alien sequel, which starred Michael Fassbender, Katherine Waterston, Billy Crudup and Danny McBride, made $271.4 million at the global box office over the course of its opening weekend. Starring Harrison Ford, Ryan Gosling, Ana de Armas and Jared Leto, the Denis Villeneuve directed Blade Runner 2049 - which cost an estimated $150 million to make - grossed $259.2 million in total at the global box office and was widely considered to have underperformed.
Now though, Scott plans to redeem his decision by returning to the Blade Runner fold with Amazon Prime Video's forthcoming limited series Blade Runner 2099.
"I'm one of the producers," Scott told Esquire. "It's all set years on. To me, it circles the idea of Aldous Huxley's Brave New World.'"
As you might have guessed, the new series takes place fifty years after the events of Blade Runner 2049 - with the series' development first announced in 2021.
"The original 'Blade Runner,' directed by Ridley Scott, is considered one of the greatest and most influential science-fiction movies of all time, and we're excited to introduce 'Blade Runner 2099' to our global Prime Video customers," said Vernon Sanders, head of global television for Amazon Studios.
"We are honoured to be able to present this continuation of the Blade Runner franchise, and are confident that by teaming up with Ridley, Alcon Entertainment, Scott Free Productions, and the remarkably talented Silka Luisa, Blade Runner 2099 will uphold the intellect, themes, and spirit of its film predecessors."
The Amazon series, which will act as a sequel to Blade Runner 2049, will see its pilot episode directed by "Game of Thrones" alumni Jeremy Podeswa.
Related Reviews and Shortlists