ShortList is supported by you, our amazing readers. When you click through the links on our site and make a purchase we may earn a commission.
Learn more
One of Netflix's best-ever comedies will disappear from the service soon
Big shock as Netflix is losing one of its greatest shows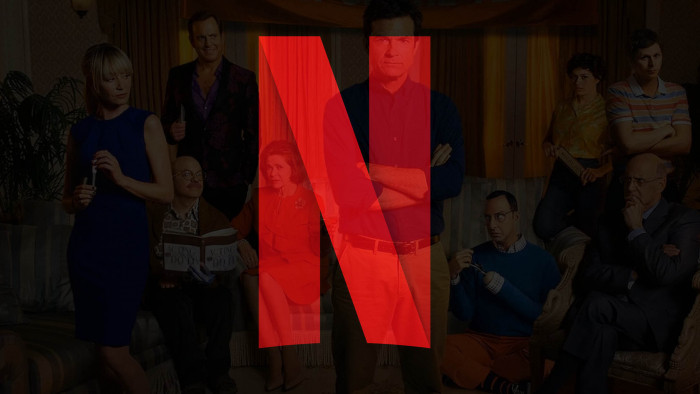 The world is used to Netflix canceling shows but there is another side of Netflix, which is the shows that just disappear from the service.
Many movies and shows on Netflix do have a shelf life but we are used to the ones that are funded by the service to stay. It's rare for Netflix to get rid of a show it has funded itself, though, but that is exactly what is happening now.
One of its most popular comedies is set to disappear. Arrested Development will be leaving the service in March. It is one of those shows that grew in stature, thanks to its first three seasons landing on the streamer and Netflix then reviving the show in 2012, after a 6-year hiatus (it was originally developed by Fox). The story of Arrested Development is a fun one. It centers on a rich family whose father is jailed for defrauding shareholders of the family company.
Over five seasons we got to know and love the characters, with some famous faces cropping up throughout. The show was a brilliant career re-starter for many great actors (including Jason Bateman, Liza Minelli and David Cross) and a great career starter for the likes of Michael Cera and Mae Whitman.
Behind the camera, the show also has some notable faces, including the Russo brothers who went on to direct the latter Avengers movies for Marvel and are now currently enjoying their own Netflix-exclusive deal, which has seen them make the most expensive Netflix movie yet - The Gray Man.
According to Variety, and verified by us, the show will be ending March 14, with the Netflix page alerting users that the comedy will be disappearing from the service at this time.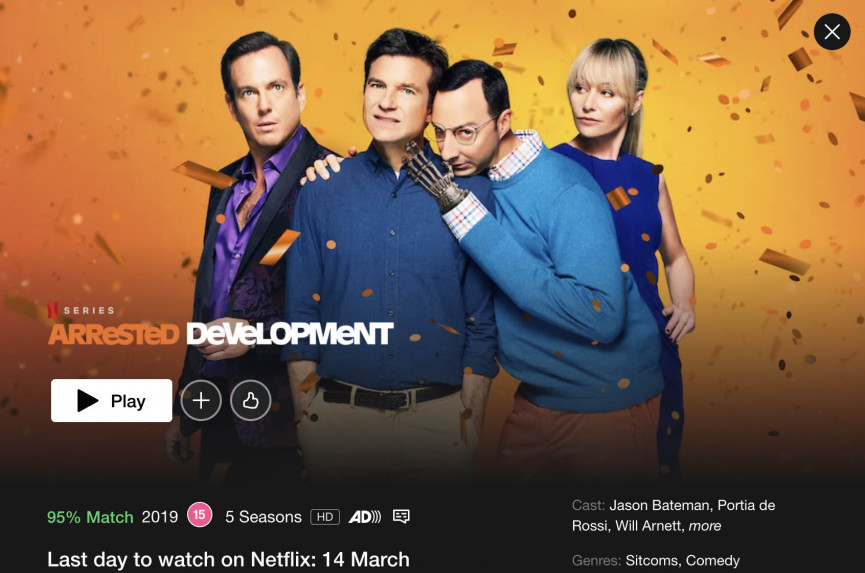 There is a chance that Arrested Development will get a reprieve, given that Lilyhammer was meant to leave Netflix but the rights on that one shifted, but it does continue a pattern of shows disappearing that we have been seeing from other services.
The most notable of this has been HBO which has stopped streaming the likes of Vinyl, The Time Traveler's Wife and Westworld.
It's likely that shows that do disappear will get picked up by other networks - the first three seasons of Arrested Development are on Hulu but not the Netflix-funded later series - but to see Netflix scrub shows it revived is telling as to what is happening in the streaming world right now.
Related Reviews and Shortlists