ShortList is supported by you, our amazing readers. When you click through the links on our site and make a purchase we may earn a commission.
Learn more
New Trainspotting spin-off TV show, revealed - details emerge
Robert Carlyle talks about the upcoming Trainspotting TV show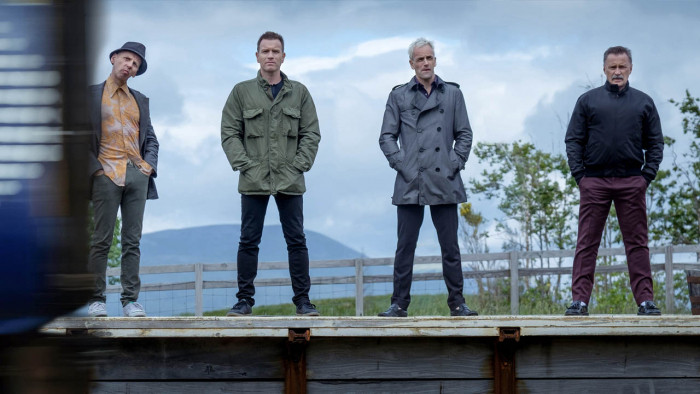 Some fresh details have been revealed on the upcoming Trainspotting TV series.
According to star Robert Carlyle, there will be six episodes in the series, and the script is well on its way.
"The plan is that it's going to be a six-part story. We have the first script but we're not settled on it just yet. The next draft is due to come to me in a couple of weeks," Carlyle told Total Film magazine in an interview.
"This is the first time I've really been there, at the concept of the thing. At this stage, as Irvine said himself, no one knows the character like me," Carlyle said.
For those who only know Trainspotting as a film, Irvine Welsh wrote the book on which the movie was based.
This TV series follows on from the events of the second Trainspotting movie, released in 2017. That film was itself based on the novel Porno, the sequel to the original book.
There are five books in what's known as the Mark Renton series. The Blade Artist is the next in line, and, you guessed it, this is the primary source for the TV show.
Entirely about Begbie
"As you know there was another book called The Blade Artist which is just entirely about Begbie and his mad story. It's still in its early moments but it's looking pretty good that this will happen eventually," Carlyle told the NME back in January 2023.
Carlyle character Begbie has relocated to California with his family in The Blade Artist, but returns to Edinburgh after his son is murdered.
The novel was published in 2016, and the first word of this TV adaption taking place is from all the way back in October 2021, as reported by Deadline.
There's no release date for the Trainspotting spin-off series just yet, but given it's in pre-production, we still have a while to wait.
If you are keen for a dose of Carlyle, you can see him in another resurrection of a 90s property in The Full Monty, a 2023 TV series based on the popular film. It's available to stream on Disney Plus.
Related Reviews and Shortlists