ShortList is supported by you, our amazing readers. When you click through the links on our site and make a purchase we may earn a commission.
Learn more
Netflix are developing a Resident Evil TV show. It seems to be, rather than a small-screen adaptation of the game series, an adaptation of the film series that span out of the games. 
The films are a mixed bag, although all feature Milla Jovovich being badass so at least have that going for them. The series has collectively made US$1.2 billion, which is not to be sniffed at. The story becomes extraordinarily convoluted as the series goes on, but there's a lot of fun to be had. Colin Salmon's death is a particular standout - start watching the below video from 2:00 or so:
Gross! After six films, a reboot of the series was announced in 2017 by rights holders Constantin films. This would be the first installment without Jovovich and her husband, producer/director Paul W.S. Anderson. Saw director James Wan was attached to direct the reboot for a while, but in December it was announced that he would merely produce, while 47 Meters Down writer-director Johannes Roberts would take over. The last development was that Wan would no longer be involved at all. 
Now Deadline is reporting that rather than a cinematic reboot, the plan might have changed to exploring the mythology and expanding the universe of the films, looking at other elements of the shady Umbrella Corporation and the repercussions of the viral outbreak.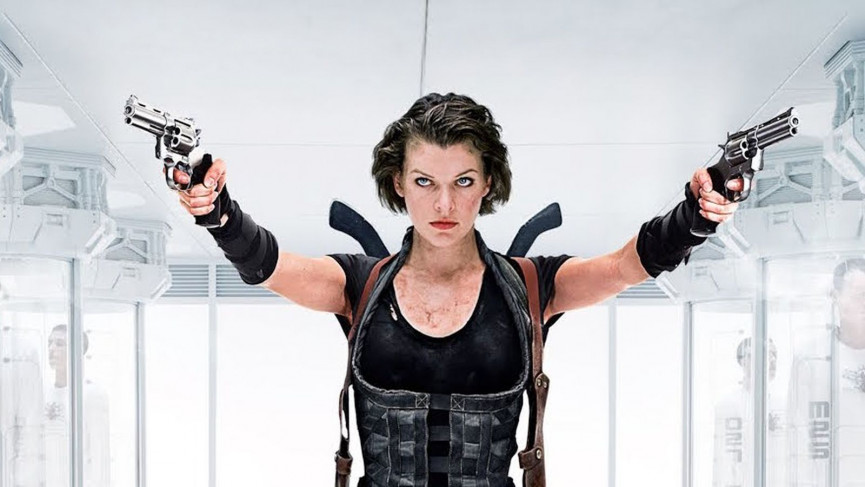 It seems like this is in extremely early stages, and the announcement may have something to do with the massive critical success of the high-def remake of the game Resident Evil 2, released this week to rave reviews. But it definitely has the potential to be really good - the films had some really great moments, and if they abandon the reboot idea, maybe Milla Jovovich could be involved. 
That said, Milla Jovovich kind of deserves better. She's awesome, and there's certainly something nice about her commitment to working with her husband, but it sometimes feels like she could have been an A-list action star without Anderson's dedication to B-movies.
It's also worth asking whether we've had enough zombies - they'll always work in games, but has a decade of The Walking Dead satisfied the public's cravings for undead must-see TV? Jury's out. Hey, let's all watch Colin Salmon die horribly again!
(Pic: PR)
Related Reviews and Shortlists