ShortList is supported by you, our amazing readers. When you click through the links on our site and make a purchase we may earn a commission.
Learn more
Method Man & Redman join the Jay & Silent Bob reboot cast
The 'How High' stars have a scene to themselves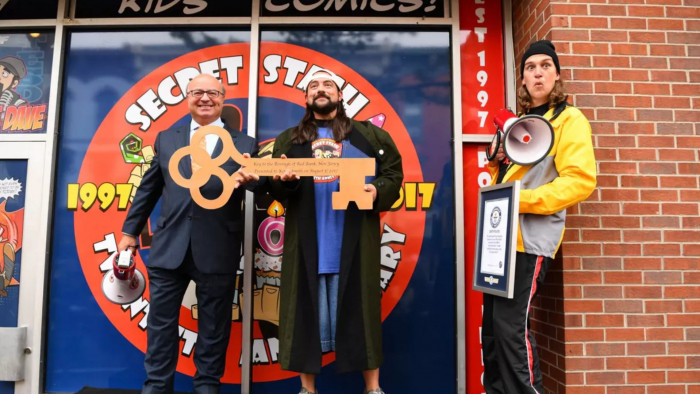 It has somehow been nearly two decades since Jay & Silent Bob Strike Back, Kevin Smith's fifth film as a director and the last one before he began to branch out from his 'View Askewniverse' (although he returned to it for 2006's Clerks II).
The 2001 movie starred Smith and Jason Mewes in the title roles – parts they played in Smith's four previous feature-length releases, beginning with Clerks – and had a ridiculous array of cameos.
Mark Hamill, Carrie Fisher, George Carlin and Wes Craven were among those to feature, while Smith has already confirmed two surprise additions to the cast for his 2019 follow-up, Jay & Silent Bob Reboot.
There are a few Smith staples involved: Jason Lee will play Brodie Bruce for a third time after appearances in Jay & Silent Bob Strike Back and Mallrats, while Clerks and Clerks II star Brian O'Halloran is back as Dante Hicks.
However, Smith has now announced rappers Method Man and Redman will join the cast.
The duo starred together in the 2004 stoner film How High, which shares some themes with the character arcs of Jay & Silent Bob, and joined Smith and Mewes on set for the upcoming follow-up to Smith's film.
"In Jay & Silent Bob Reboot, we finally answer the immortal question: How high? So Jason Mewes and I turned to the only men who might be able to solve this eternal mystery: Method Man & Redman," Smith writes.
"The moment we called "Action," the legends launched into the single best first take I ever shot in 25 years: they were pitch-perfect and hysterical (and a little touching)!"
So, it sounds like they're only in one scene of the new film, but it's likely to be among the most memorable.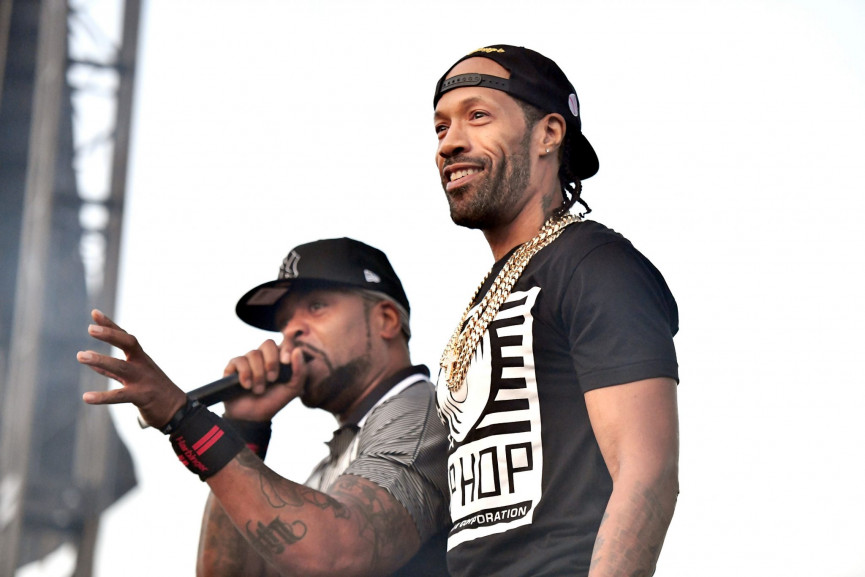 Since Jay & Silent Bob Strike Back was released in 2001, Smith has made several more films including Zack & Miri Make a Porno, Cop Out and Red State.
Jay & Silent Bob Reboot has finished filming, and is due to be released before the end of 2019. The original film saw Jay and Bob attempt to stop the production of a Hollywood film about the characters Bluntman & Chronic, who were more than a little similar to the duo.
As for the reboot? This time around, they're trying to put the kibosh on a reboot of that movie.
Smith recently shared the first still of the title characters, more than 25 years from their first (black and white) appearance on screen.
(Pic: Getty Images)
Related Reviews and Shortlists