If you were asked to name one Idris Elba project, The Wire would probably be top of your list.
The British actor, whose new comedy show Turn Up Charlie has arrived on Netflix, made the part of Stringer Bell his own during the show's run in the early 2000s.
However, were it not for some nifty accent work, the East Londoner might have never got the part at all.
Elba was cast after fellow Brit Dominic West, and The Wire creator David Simon has admitted that, had he had reason to think he'd need to be patient with two actors picking up the nuances of the Baltimore accent, he might have had second thoughts.
"I was probably in a mode where if I was being asked to take on more Brits, or more anything, I would have been like, 'Come on, can't I get some tougher New Yorkers?' he told The Hollywood Reporter.
Essentially, then, Elba was a good enough actor to not let on he was English, giving him even more of an upper hand on his competitors.
Other non-American cast members would join later on, including Aidan Gillen in season three, but most of the other actors were American and Lance Reddick, who played Lieutenant Cedric Daniels, actually hails from Baltimore.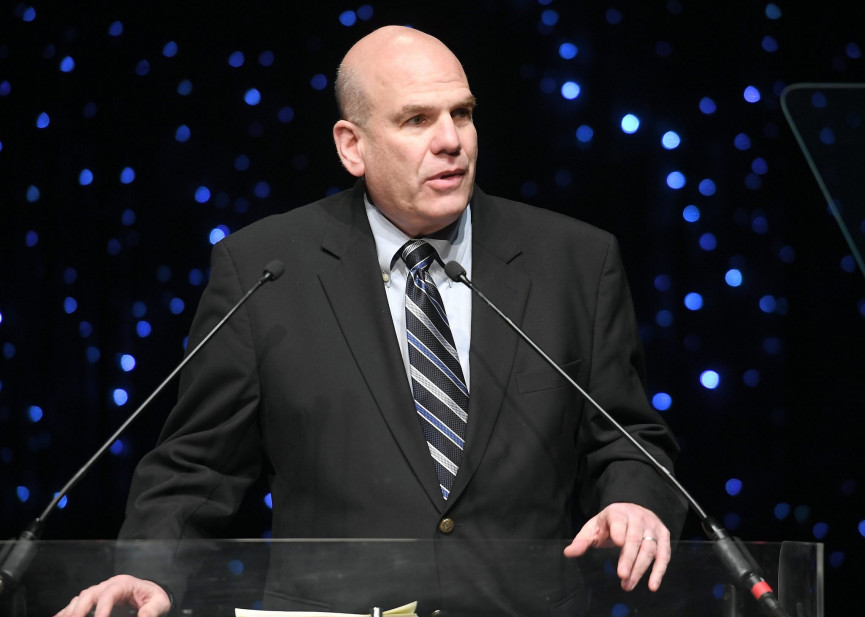 Since leaving The Wire, Elba has gone on to take roles in big movies like Pacific Rim and a number of Marvel Cinematic Universe films.
His name has also been mentioned in connection with Suicide Squad 2, and he is due to feature in Fast & Furious spinoff film Hobbs & Shaw alongside Dwayne Johnson and Jason Statham. On the small screen, meanwhile, his show Luther recently saw its fifth season air on BBC One. And none of that might have happened if Elba had walked into his The Wire audition and opened with "Bloody hell."
Most newsletters are rubbish. Ours isn't
Get exclusive shortlists, celebrity interviews and the best deals on the products you care about, straight to your inbox.
(Images: Getty)