ShortList is supported by you, our amazing readers. When you click through the links on our site and make a purchase we may earn a commission.
Learn more
Guillermo Del Toro nearly made a Star Wars movie - and he's teasing us cryptically about it
David Goyer and the Lord of the Rings director once collaborated on a Star Wars movie.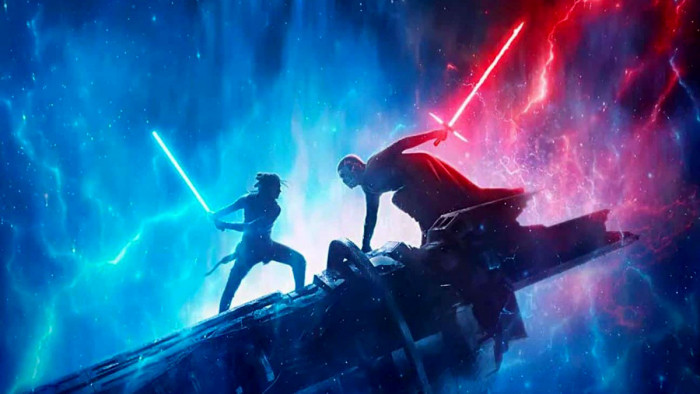 Guillermo Del Toro and David Goyer collaborated on a Star Wars movie that ended up getting cancelled in pre-production.
This news came to light in an interview with Goyer on the Happy Sad Confused podcast, which you can watch on YouTube.
"I wrote an unproduced Star Wars movie that Guillermo Del Toro was going to direct," Goyer said right at the end of the interview. "It was about four years ago," Goyer said. "I also wrote an unproduced… origins of the Jedi movie for them, that took place 25,000 years before the first Star Wars film."
Goyer has written handfuls of notable movies, including Dark City, Batman Begins and Blade. "It's a cool script," Goyer said.
Guillermo Del Toro followed-up with a mildly cryptic tweet. "True. Can't say much. Maybe two letters "J" and "BB" is that three letters?"
True. Can't say much. Maybe two letters "J" and "BB" is that three letters? https://t.co/qpGaSD3y7F
— Guillermo del Toro (@RealGDT) September 21, 2023
What could that mean? Jabba the Hut? Something to do with BB-8?
Del Toro has been vocal about the type of Star Wars movie he would like to make. Speaking to Yahoo years some eight years ago, he gave his vision of a JAbba The Hutt movie which sounded all sorts of awesome.
"I would do the sort of 'Godfather' saga the Jabba the Hutt had to go through to gain control."
It was just a pipe dream but maybe that pitch did actually get through to Lucasfilm. It's not clear if this was the movie in question but we can say a Goyer and Del Toro Star Wars collaboration is something we'd definitely want to see.
It's lost to time, though. "BTW This is MANY, MANY moons ago... about 6 years or so…," Del Toro tweeted.
Happy Sad Confused host Josh Horowitz asked Goyer why the project didn't get off the ground. "There was just a lot of stuff going on at Lucasfilm at the time," Goyer said.
This would have perhaps been between the release of The Last Jedi and The Rise of Skywalker, around the time Disney CEO Bob Iger announced a slow-down in the production of Star Wars movies.
The Del Toro/Goyer collaboration may have been a victim of that strategy, among several other projects we've heard a little more about, including movies involving Patty Jenkins and Marvel boss Kevin Feige.
Guillermo Del Toro and David Goyer worked together previously on 2002's Blade II. People known to be involved with upcoming Star Wars movies that haven't been cancelled yet include Taika Waititi, Dave Filoni, Shawn Levy and James Mangold.
But right now it seems unlikely the next Star Wars film will hit cinemas before 2026. Yikes.
Related Reviews and Shortlists