ShortList is supported by you, our amazing readers. When you click through the links on our site and make a purchase we may earn a commission.
Learn more
There's a new 'Laurel or Yanny' debate over whether Grover swore on Sesame Street
Did the legendary puppet really drop the F-bomb?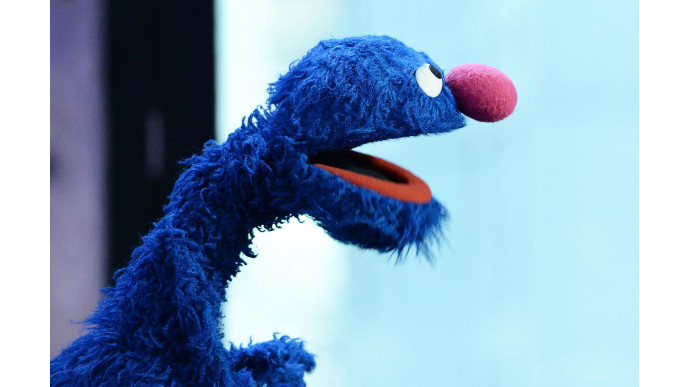 The Laurel / Yanny debate almost tore the nation apart in May last year, and it was only a matter of time before another audio illusion threatened to debase society once more. 
This time it's Sesame Street. Is nothing sacred? In a recent episode, Grover is talking to Rosita about camera angles (of course) and…well…judge for yourself, what do you hear?
Do you hear 'Yes, yes, that's a f**king excellent idea!' as I did? Or are you purer? Did you hear what he actually said, which is apparently 'Yes, yes, that sounds like an excellent idea!' 
Well, I've just had a ten minute debate with my housemate over it, because he couldn't hear the profanity, and I was certain Sesame Street was about to be cancelled for teaching kids the best swear word there is. 
Of course, he's actually saying the latter (unless of course someone at Sesame Street had just been made redundant and wanted to go out with a bang) and the swearing is an audio illusion, much like Laurel and Yanny. Which, if you want to start another argument, was this.
Not to say we're biased over here, but it's definitely Yanny and if you hear Laurel you're making it up. At least this new one has a probable answer to stop the endless debate. If you do miss all the arguing you did over Christmas though, why not reignite the dress illusion? Enjoy.  
*Update: legendary puppeteer and director Frank Oz has now weighed in on the debate:
Too f**king right Frank.
(Image: Getty)
Related Reviews and Shortlists