ShortList is supported by you, our amazing readers. When you click through the links on our site and make a purchase we may earn a commission.
Learn more
Dating can be really hard. The endless swiping, the fruitless dates, the ghosting, the dumping – the list goes on. So we're always on the look out for ways to make the dating experience slightly more tolerable.
And according to dating site eHarmony, this year will bring in a whole new set of dating fads that could make your life easier. 
They've isolated six trends that they think will define 2019 – and some of them are slightly more out there than others. 
 DNA dating
You've almost certainly seen DNA testing kits making the rounds – if only in sponsored posts on Instagram. But, according to eHarmony, DNA could play a part in your dating life too.
They point to the "green shoots of a DNA matching movement", with companies including DNA Romance "measuring compatibility based on cheek swabs and body scents". This data could eventually be "fed into an algorithm" that matches partners based on a combination of DNA, personality traits and values. 
Hologram dating
Can't get a real partner? You're in luck!
A Japanese company, Gatebox, has created a "pocket-sized hologram girlfriend" who 'lives' inside a jar. Yes, you read that right: inside a jar. The jar comes with a camera, speaker and light sensors, and your new 'girlfriend' can text you, talk to you and even control appliances inside your house. 
Which brings us onto…
Home assistant dating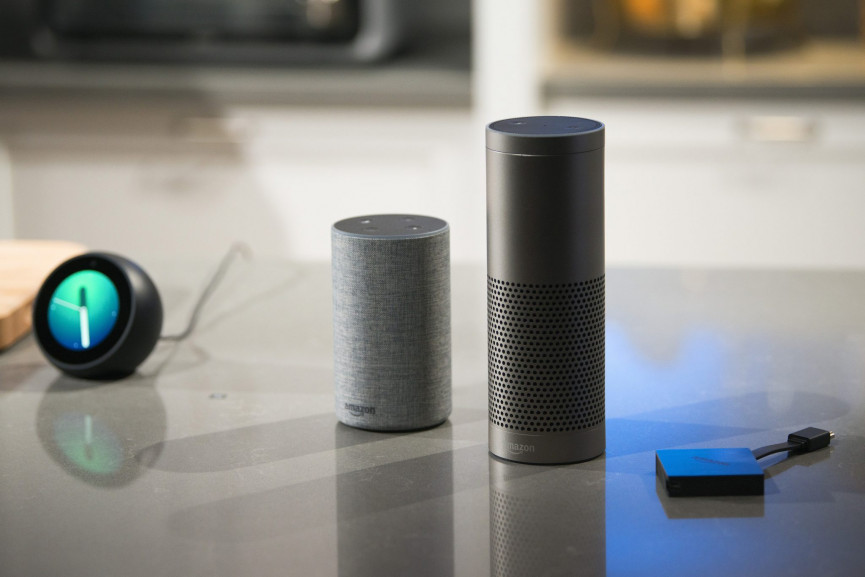 You probably already yell instructions at your Alexa all day, but it turns out that your home assistant can also help your dating life.
eHarmony itself has an Alexa plugin, which allows your virtual assistant to "run through your matches, give a summary of messages, round up your daily activity and deliver profile pictures to your phone". 
It also thinks that Alexa and Google Home will soon be able to "diagnose the health of a relationship by responding to language and audio clues". Dystopian dating: you heard it here first. 
"Conscious" dating 
In 2018, an Oxford University survey found that the maximum number of people we can effectively communicate with in one week is seven – so eHarmony reckon that we'll start to incorporate a more mindful approach to our dating lives.
No more scattergun matching – just a calm, conscious investment in getting to know a few people. 
Sober dating Getting pissed is sort of a first date rite of passage – how else are you meant to calm your nerves and appear like a normal person without getting completely shitfaced?
Well, that's cancelled now – 49% of singles felt that sober dating allows them to "see a potential partner's true personality". So I guess it's one lime and soda, please, barkeep. 
VR dating
VR headsets tend not to be either particularly comfortable or particularly attractive, they could apparently start to become more and more prevalent in our dating lives, allowing us to interact. as avatars, with other people. 
Going on a date without ever having to leave the house? Now that we can get on board with.
Image: Unsplash
Related Reviews and Shortlists