ShortList is supported by you, our amazing readers. When you click through the links on our site and make a purchase we may earn a commission.
Learn more
Emile Heskey and 11 more footballers with unusual post-football jobs
Which former Premier League player is now an artist? Have you ever wondered what former England footballer Emile Heskey is up to these days? Probably not but we'll tell you anyway.
Heskey has been appointed Vice President for Business Development Caribbean Region by oil technology company Genoil. No, we're not sure either.
He is not the only person to embark on a dramatic career change after hanging up his boots, though – here are some of the other weird and wonderful jobs.
Just because they have hung up their boots, doesn't mean you have to: here are the best football boots for you.
George Weah – President of Liberia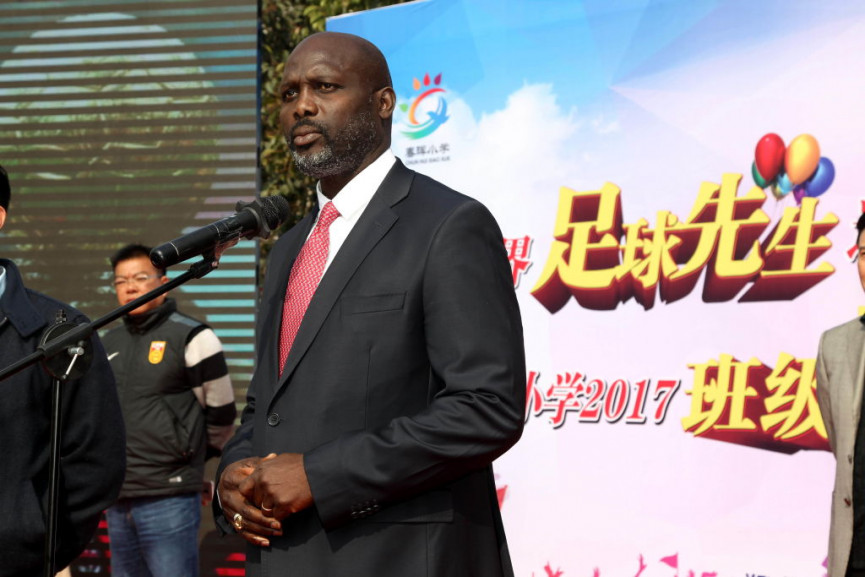 Liberia's most famous footballer (I know, plenty of competition) scored one of the best goals in Serie A history for AC Milan against Verona, but that pales in comparison to what he has done since quitting the game.
Weah was elected president of the West African country in January 2018, and the sight of him on official state visits will take some getting used to. At least he found the time to return to football one last time.
Stephane Guivarc'h – Swimming Pool Salesman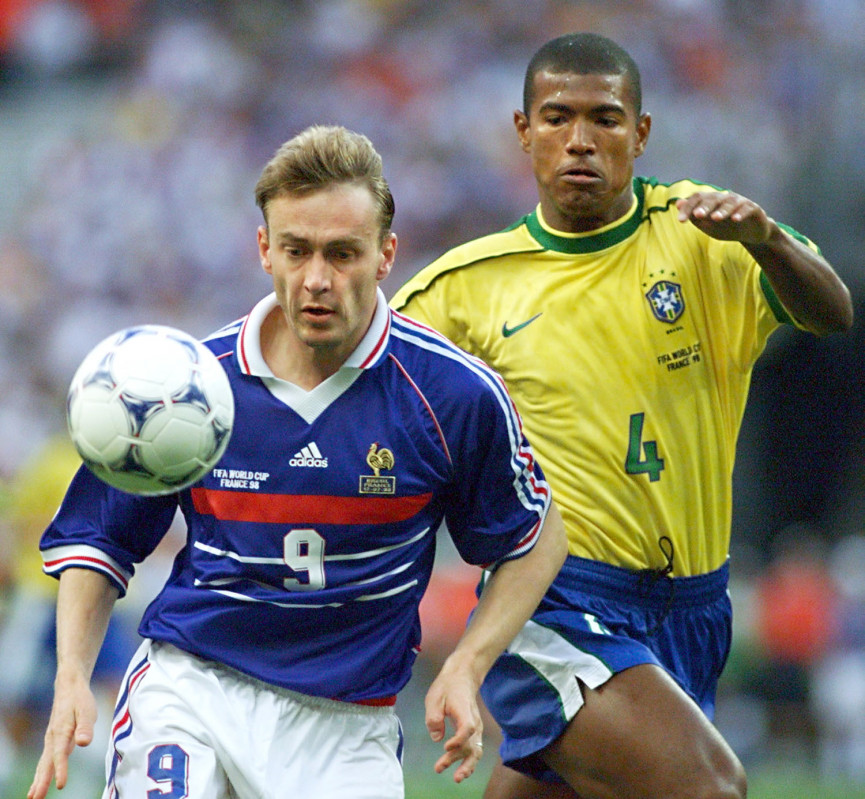 When people started doing check-ups on the 1998 French World Cup winning squad ahead of the country hosting Euro 2016, many of the players were easy to pin down.
Zinedine Zidane and Patrick Vieira had moved into management, Thierry Henry had begun coaching, and Frank Leboeuf was playing a doctor in The Theory of Everything (seriously, look it up).
Guivarc'h, though? The former Newcastle United and Rangers striker, who played 66 minutes in the World Cup final, had moved back home to sell swimming pools in a quiet seaside town.
Dion Dublin – Property Show Host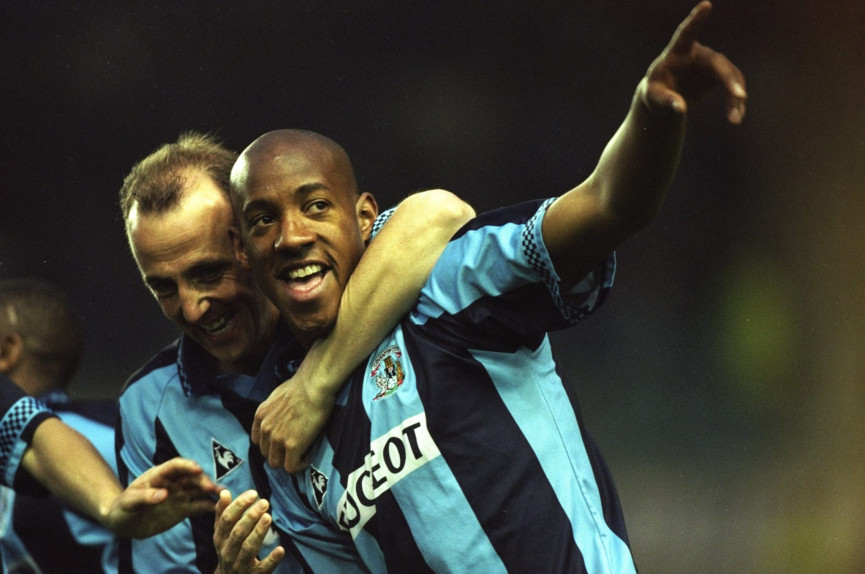 If you've been off work sick in the last few years and stuck on BBC1 in the morning, you might have worried the sight of Dion Dublin presenting Homes Under the Hammer was a result of your fever going to your head.
You would have been wrong, though: the former Manchester United and Coventry City striker, who won four caps for England, has been hosting the daytime show since 2015. He's clearly pretty good at it, too.
Gavin Peacock – Pastor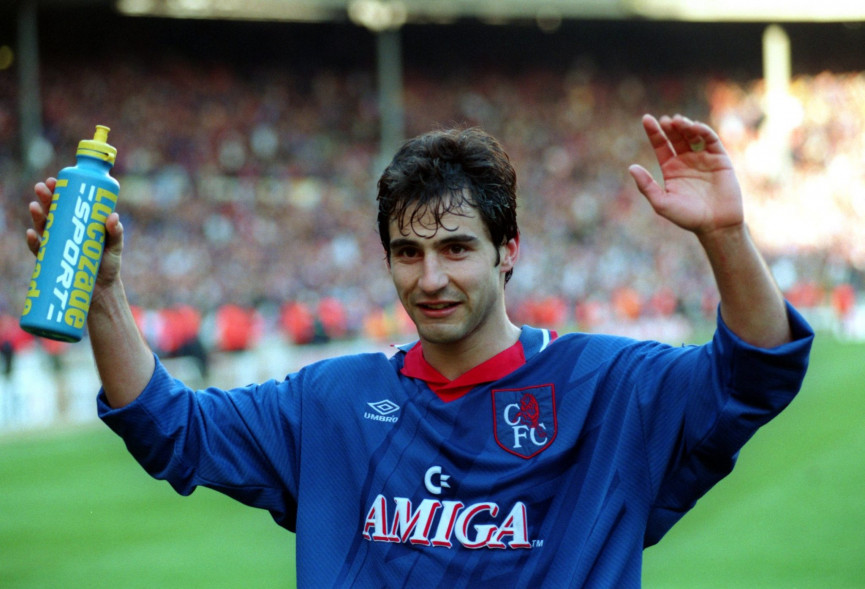 You probably know Gavin Peacock best from his time at Chelsea, where he played more than 100 games including the 1994 FA Cup final.
He did the punditry rounds after quitting football, showing up on shows like Football Focus, but changed his tune drastically about a decade ago.
Peacock left England for Canada to become a pastor, and he's not the only footballer to turn to religion. More recently, former Manchester United and Northern Ireland player Phil Mulryne completed his training and was ordained as a Roman Catholic priest.
Curtis Woodhouse – Boxer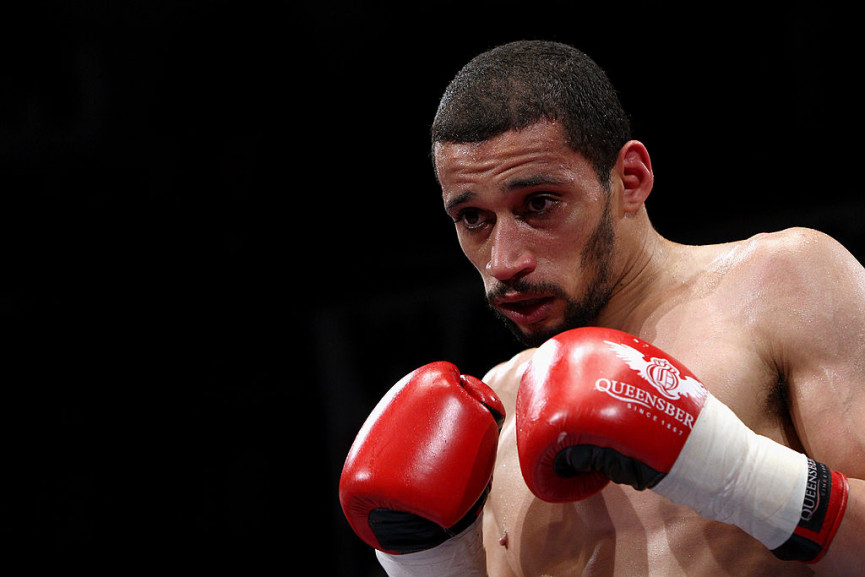 We've seen promising young footballer turn to athletics, with sprinter Adam Gemili among those to make the switch as a teenager, but Curtis Woodhouse had a full career under his belt (geddit) before changing codes.
The one-time England Under-21 midfielder, who spent time with Sheffield United and Birmingham City during his playing career, decided to hang up his boots and put on his boxing gloves.
He was pretty good at it, too, winning his first 10 professional bouts and claiming the British light-welterweight title in 2014.
Tim Wiese – Wrestler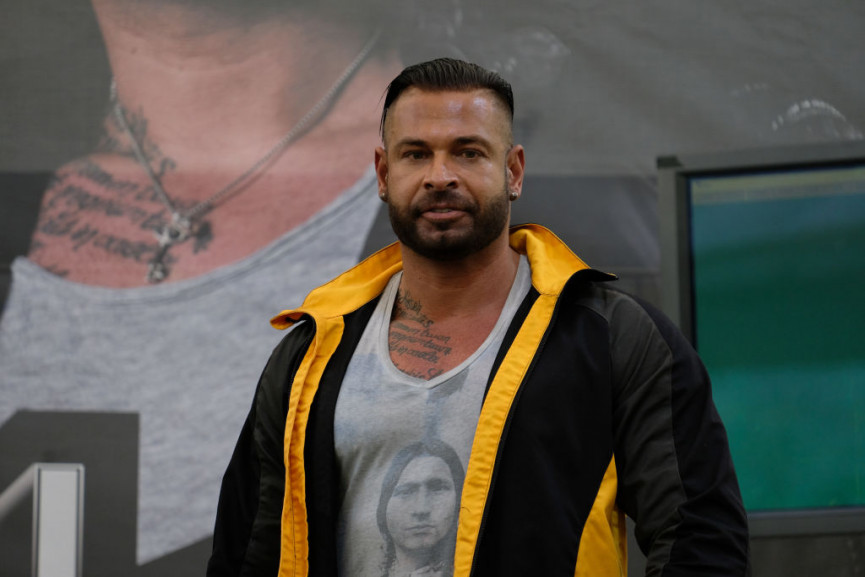 Woodhouse might be one of the bigger footballing names to enter the boxing ring, but Wiese is bigger in almost every other aspect.
The former goalkeeper played Champions League football for Werder Bremen and sat on the bench for Germany's 2010 World Cup victory over England, but teammates noticed him bulking up quite significantly as his playing days drew to a close.
There was a reward in store, though, as Wiese was handed a contract by WWE and made his official professional wrestling debut in 2016, not looking one bit out of place.
Nathan D'Laryea and Barry Horne – Teachers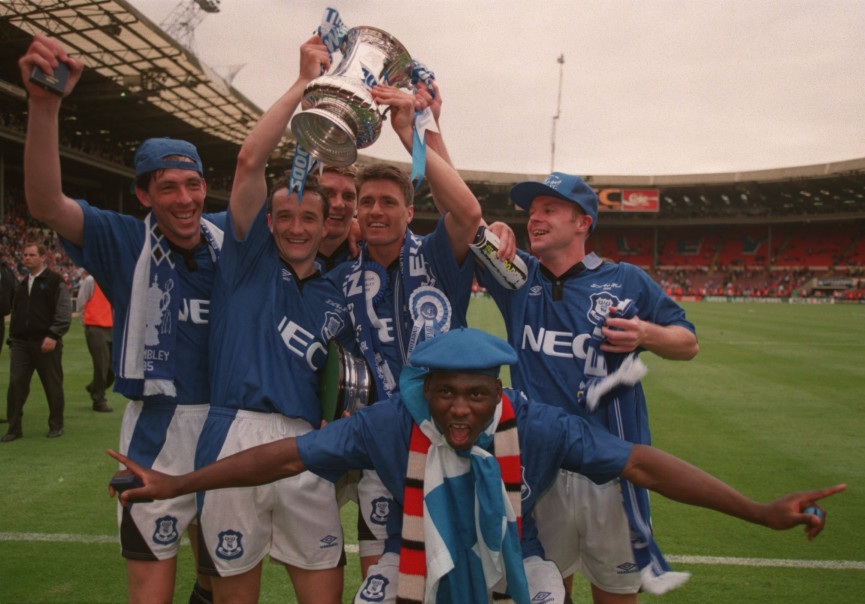 A footballer becoming a PE teacher is unremarkable in the grand scheme of things, but those who went on to retrain in another subject are worth a mention.
Nathan D'Laryea, who came through at Manchester City with England international Micah Richards, quit football in his 20s and became head of maths at a Manchester school.
Barry Horne, meanwhile, graduated with a first in Chemistry before turning pro. This in tern allowed him to follow his Wales and Everton days with a job teaching the subject to secondary school students.
Pat Nevin – DJ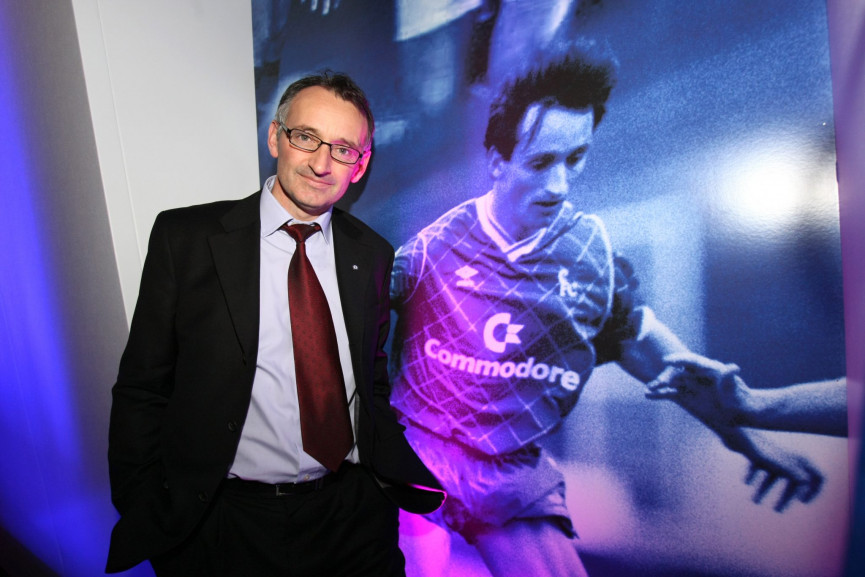 The first time you spotted Pat Nevin's name on a festival set, you might have thought it was a particularly niche stage name from someone with a soft spot for Scotland's Euro '92 football squad.
Imagine your surprise when you learned it was actually the Pat Nevin, of Chelsea, Everton and TV commentary fame.
Nevin has been spotted on the decks all over East London, including semi-regular spots at the Shacklewell Arms in Dalston, and he's not just a novelty act.
Arjan de Zeeuw – Detective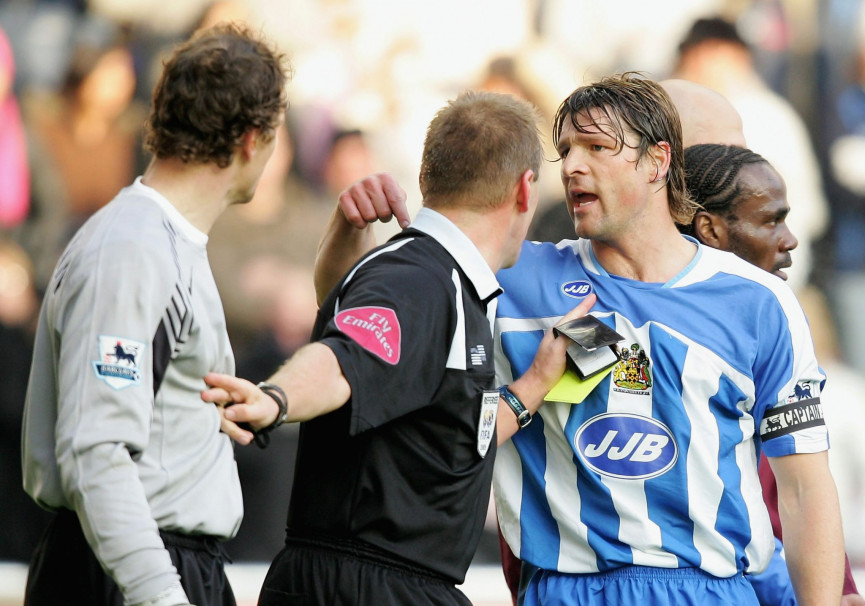 Years on from his role in an exciting Wigan Athletic squad, playing in the club's first Premier League game, Dutch centre-back De Zeeuw took on a surprising new role. And we don't mean he was converted to a striker.
As a defender, he was well-versed in sniffing out attacks, so perhaps we shouldn't be surprised to learn he returned home to the Netherlands to become a police detective.
"I like the idea of justice," De Zeeuw told the BBC. Insert your own penalty or red card joke here.
Jody Craddock - Artist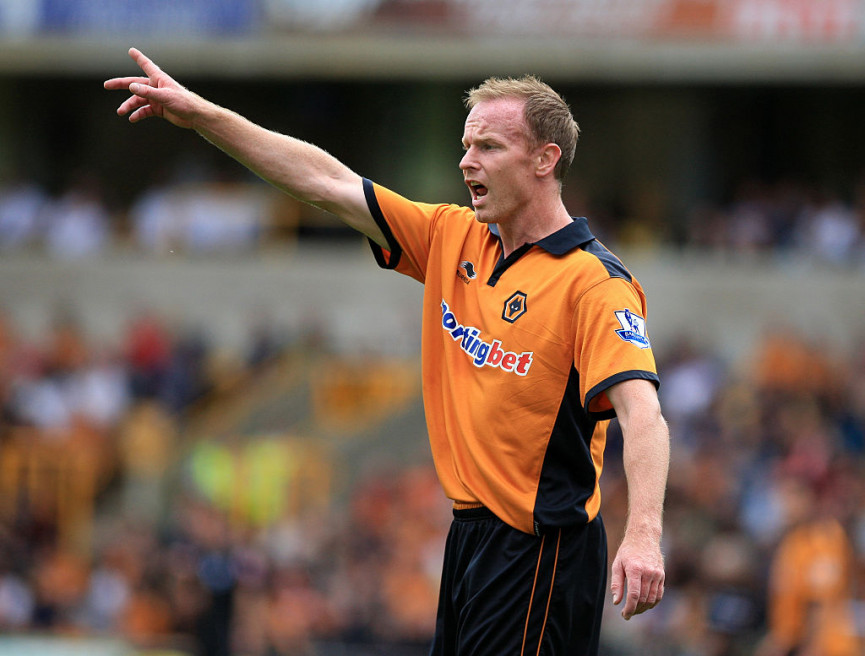 If you were asked to name the footballer most likely to become a professional artist after retiring, you might go for Andrea Pirlo, Andres Iniesta or another player known for his creativity on the pitch.
It's safe to say former Sunderland and Wolves defender Jody Craddock wouldn't be too high on your list, but life is full of surprises.
The 43-year-old picked up an A-level in art before putting his dreams on hold to play Premier League football, but returned to his true passion in some style.
(Images: Getty)
Related Reviews and Shortlists