ShortList is supported by you, our amazing readers. When you click through the links on our site and make a purchase we may earn a commission.
Learn more
Did Netflix ruin Black Mirror? Creator defends show
Charlie Brooker reveals his thoughts on Black Mirror...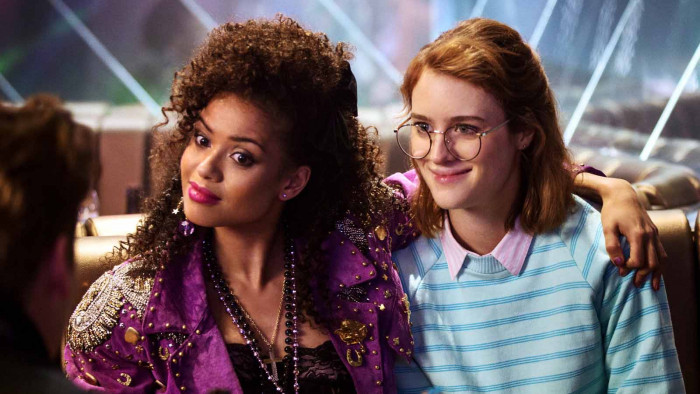 Black Mirror may be one of the biggest Netflix shows of all time, but it wasn't always that way. Before it made its way to the streaming giant, it was a show made for Channel 4 in the UK.
The first two series of Black Mirror were originally broadcast on Channel 4, as was the creepy Christmas special, White Christmas which starred John Hamm.
That episode, with its star, hinted that Black Mirror was Hollywood bound and it was Netflix that snapped up the rights.
Since then there have been four further seasons, with 27 episodes in total. And the budget has certainly increased with the likes of Miley Cyrus, Aaron Paul and Anthony Mackie turning up in some key episodes.
The directors on board are now A-list, too, with David Slade, Bryce Dallas Howard, John Hillcoat and Jodie Foster all helming an episode of the show.
Has all this glitz and glamor ruined Black Mirror, though? Well, not according to creator Charlie Brooker. He spoke at the Sydney SXSW panel this week and offered up his thoughts on where the show was and where it is now.
"One of the criticisms we sometimes get is, 'I prefer the show when it was British and everyone in it was miserable and everything smelled a little bit of shit and all the stories were horrible'," he said to the audience.

"And then it's gone to Netflix and suddenly everything's sunny and happy and everyone has wonderful teeth, and it's full of Hollywood stars and it's lost that edge." While he does admit the show has changed, he believes that this was the right thing to do - and it wasn't Netflix asking for the change.
He notes that the "happiest" episode of the show was all his idea, the fantastic San Junipero. He also explains, "I was aware we're going on a global platform, so we've got to make these stories a bit more international... And I wanted to mix it up a bit, as in not just keep doing bleak-a-thons."
This change-up is going to continue in Season 7 of the show, with Brooker hinting at what's to come. Previously he's said that an animated and musical episode could be in the works.
One thing that won't be happening is an episode written by ChatGPT. Brooker admitted he got the AI bot to write an episode and it was "shit."

Related Reviews and Shortlists