ShortList is supported by you, our amazing readers. When you click through the links on our site and make a purchase we may earn a commission.
Learn more
How to use Google's anxiety-fighting Breathing Exercises (for when you're struggling)
Did you know that Google has a nice little mindfulness widget? Google – love them, hate them or just wish they weren't tracing your every move without your consent - they're here to stay and between using your data to sell adverts and other such evil, they also use it to make your life better (which is the trade off, we guess). 
You may or may not have noticed recently that we live in an anxious world, and modern life is an endless cacophony of stress, pressure, awfulness, regret, embarrassment, shame, mistakes, inadequacy, garbage, mindlessness, anguish, grief and nonsense. As a result in 2018 (along with a lot of other very modern terms like #MeToo) conversations around mental health and coping have become an active part of mainstream conversation, which is only a good thing. 
The increased interest in mental wellbeing hasn't escaped Google, which is hardly surprising since according to Google Trends from 2004 there's been almost a 50 percent increase in people searching for terms such as 'anxiety' and 'panic attacks'.
It's hard to say whether or not this indicates a growing mental health epidemic, increasingly stressful modern lifestyles or if it's simple that more people now feel comfortable being vocal about their struggles and are turning to search engines to better understand themselves, and seek help when needed. 
Regardless of the reason for the surge, what is certain is that more and more people have an interest in articles, services and tools related to areas such as anxiety and mental health. As such it makes sense that a company like Google should use this data for good and offer a service that caters for these individual needs. Their new breathing tool is exactly that. 
How to find Google's breathing exercise tool and how to use it
Simply do a Google search for 'breathing exercise' and you will see a large play button and a large white dot.
Clicking on the play button makes the white dot expand and contract, directing you to breathe along with it for just one minute. Breathing in when the dot shrinks, and exhaling when it grows. Theoretically this should help you relax and regain a consistent breathing rhythm, and hopefully helping you regain some form of zen so you carry on with your day. The next time you're feeling the strain, give it a go. It might be exactly what you were looking for. 
If you are struggling and need more than simple breathing exercises and would like additional help, either for yourself or somebody that you care about, please visit Calm.
Latest
Health & Fitness
The best meal replacement shakes: from Huel to Jimmy Joy
Health & Fitness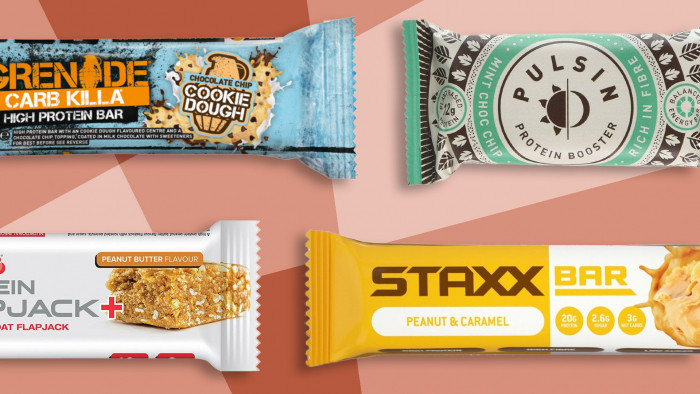 Best protein bars 2020: fuel your fitness
Related Reviews and Shortlists