ShortList is supported by you, our amazing readers. When you click through the links on our site and make a purchase we may earn a commission.
Learn more
Breaking Bad creator's next show revealed - will be a sci-fi epic
Keen to hear what the mind behind Better Call Saul is up to next?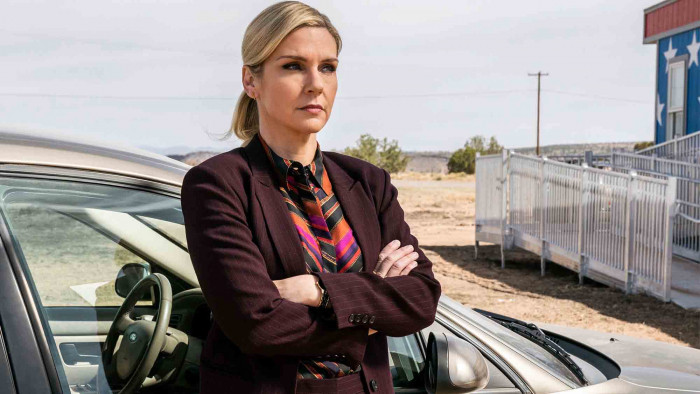 Breaking Bad and Better Call Saul creator Vince Gilligan has talked about plans for his upcoming show, which is going to be something completely different.
In an interview with Variety, Gilligan made it clear we shouldn't expect any continuity of style with Better Call Saul or Breaking Bad.
"There's no crime, and no methamphetamine. It's going to be fun and different," said Gilligan.
Instead, the show — which doesn't have a name just yet — will be "mild sci fi" according to the showrunner and writer. But just like Better Call Saul, it's set in Albuquerque.
It also sounds like we have a high concept show on our hands here.
"The world changes very abruptly in the first episode, and then it is quite different. It's the modern world — the world we live in — but it changes very abruptly. And the consequences that that reaps hopefully provide drama for many, many episodes after that," says Gilligan.
Whole different world
"The weird thing is that it takes place in Albuquerque, except it's a whole different world. There's no overlap that I can see."
Gilligan's new show does share one cast member with Better Call Saul, though, Rhea Seehorn.
If a fun sci-fi themed show sounds like a complete 180 for Gilligan, you just need to look further back into his career. He also wrote a couple of The X-Files episodes and co-created series spin-off The Lone Gunmen.
Production of the new show has been delayed by the Hollywood strikes, but the actual writing of the first season is almost done.
"We would have been shooting already if it weren't for the strike," says Gilligan. "When the strike hit, we were very close to the end of breaking the first season. So we're going to go back and finish the second-to-last episode and then get to work on the last episode."
The writer's guild strike ended on September 27, letting writer's rooms get back to work. Full production of the show will also have to wait for the ongoing SAG-AFTRA actors' strike to resolve too, though.
Related Reviews and Shortlists