ShortList is supported by you, our amazing readers. When you click through the links on our site and make a purchase we may earn a commission.
Learn more
Baz Luhrman's new TV show is a recut of one of his most epic movies
Luhrman does a Tarantino with his new show - watch the trailer now...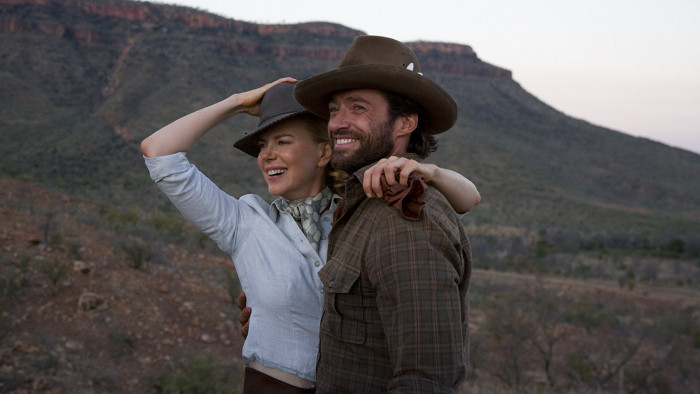 Baz Luhrmann has a new TV show coming to Disney Plus and Hulu - and it will be a familiar tale for many. The show, Faraway Downs is a recut of his epic movie Australia.
The film, which starred Hugh Jackman and Nicole Kidman, was released back in 2008 and while it received mixed reviews it broke $200 million at the box office, beating both Romeo + Juliet and Moulin Rouge's numbers.
The movie is a WWII saga based in Northern Australia, where an English aristocrat (Kidman) heads to Australia to get her husband to sell off his cattle ranches. This is where she meet Hugh Jackman's character who is a cattle hearder.
The official plot is as follows: "The story centers on an English aristocrat, Lady Sarah Ashley (Nicole Kidman) who travels halfway across the world to confront her wayward husband and sell an unusual asset: a million-acre cattle ranch in the Australian Outback called 'Faraway Downs'. Following the death of her husband, a ruthless Australian cattle baron, King Carney (Bryan Brown), plots to take her land and she reluctantly joins forces with a rough-hewn cattle drover (Hugh Jackman) to protect her ranch.
"The sweeping adventure romance is explored through the eyes of young Nullah (Brandon Walters), a bi-racial Indigenous Australian child caught up in the government's draconian racial policy now referred to as the "Stolen Generations." Together the trio experiences four life-altering years, a love affair between Lady Ashley and the Drover, and the unavoidable impact of World War II on Northern Australia."
Luhrmann has gone right back to the rushes of the movie, sifting through two million feet of film, to recut the movie into a six-part series. During this process, the story has shifted, too, away from the central romance of the movie and more about Nullah (Brandon Walters), an Indigenous Australian child who was part of the Stolen Generations.
Speaking to The Wrap about the project, Luhrmann notes: "I got the idea and started to relook at the footage and realized I've shot enough to do it as episodic storytelling through a revisiting of the piece, not necessarily as a better film than 'Australia,' but a different variation on the themes.
"I was able to use the strengths of episodic storytelling to breathe those things out and explore them in a stronger way."
The six-part series had its premiere this week at SXSW Sydney and a new trailer has been revealed. In total the show is some four hours' long.
This isn't the first time a movie has been recut as a TV show. The most recent is The Hateful Eight which was recut as a show by director Quentin Tarantino, who turned his epic western into a four-part series with 40 minutes' extra footage.
Faraway Downs will stream on Disney Plus and Hulu from 23 November.
Related Reviews and Shortlists