ShortList is supported by you, our amazing readers. When you click through the links on our site and make a purchase we may earn a commission.
Learn more
Check out the truly stunning trailer for a new documentary about the Apollo 11 moon landing
The film includes never-before-seen footage of the mission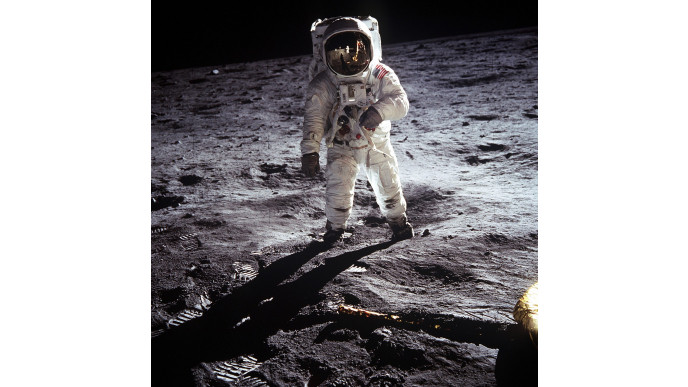 This year marks the 50th anniversary of the famous 1969 Apollo 11 moon landing – and a new film looks set to reveal some amazing, never-bef0re-seen footage of the mission. 
The film is made up of footage curated by Dan Rooney, archivist at the National Archives and Records Administration (NARA) in the US. NARA is, according to a Vanity Fair feature about the documentary, the "final repository for any films whose production was underwritten by the US government" – hence the connection to the Apollo mission. 
The 90 min doc has now premiered at Sundance, with a 40 minute version set to hit museums later in the year. 
Early reports suggest it's of incredibly high quality – rather than being simple government footage, it was filmed in 70mm by an MGM crew. 11,000 hours of recordings were also trawled through in order to create the audio for the film. 
Rooney was so excited by the footage he found that he immediately emailed director Todd Douglas Miller.
"I was used to the way in which archivists and librarians communicate, which is typically very monotone, very even keel," Miller in Vanity Fair. "But I get this e-mail from Dan, and it's just insanely long and full of exclamation points and bolded words." 
"These are exciting finds, and we think it could change your direction significantly," Rooney wrote.
As Gizmodo points out, the footage is notable for how fresh it looks – rather than looking like dated archive footage, "it looks like it could've been shot yesterday". 
The Hollywood Reporter also pointed out that the story's familiarity works in the film's favour. "There are stories that need to be told, that positively burn with obscurity and lack of exposure," it writes. "At this point, the first lunar landing isn't one of them."
"However, a lack of necessity can sometimes breed a remarkable freedom…  It says, 'You know this history, at least vaguely. We're not going to waste your time on hand-holding or explanations. In exchange, we'll give you the story you know in a way you haven't seen it told before and we'll do it without filler.'" 
There's no theatrical release date as yet, but the exact anniversary of the landings is June 20th, so the film is likely to be released around then.
(Image: Getty)
Related Reviews and Shortlists