ShortList is supported by you, our amazing readers. When you click through the links on our site and make a purchase we may earn a commission.
Learn more
All-new 'molecular whiskey' uses tech to resurrect historic flavours
Stateless claims the lab technology 'pushes the boundaries of modern science'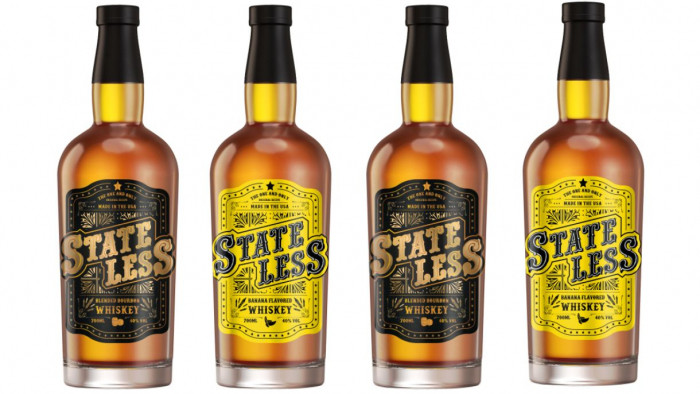 When the worlds of technology and alcohol collide, the result are bound to be pretty astounding.
Such is the case with this here bottle of Stateless - a brand new whiskey that's poised to blow long-held whiskey traditions out of the water.
Why? Because unlike most premium whiskeys that are aged in barrels for what can be decades to achieve the perfect flavour profile, this groundbreaking technique slashes maturation time while unlocking long-lost flavours.
Milestone, the company behind Stateless Whiskey, has labelled the innovation a "democratisation of flavours", highlighting that key characteristics served up by previously unaffordable whiskeys have now "become replicable".
Stepping into the lab, scientists have been able to identify and tweak individual molecules through the analysis of spirits in a bid to artificially replicate the flavours.
It's a technique the company claims allows for "mass experimentation to innovate further and perhaps resurrect old formulas".
Offering the ability to replicate the original flavour profiles of historic (and often eye-wateringly expensive) Bourbon whiskeys, the new Stateless brand is looking to resurrect a number of classic flavours and scents in the lab.
Coming in at 40% ABV, Stateless uses technology first developed by food-tech startup Endless West in 2018 for their Glyph whisky release.
Their first launch is set to be a classic Blended Bourbon Whiskey, accompanied by its first flavoured expression - Banana Flavored Whisky (BFW).
You see, this fancy molecular technology allows producers more control over the flavour profile, tweaking the molecular make-up - whether you prefer woody and smoky notes or simply opt for a warner, spice-filled finish.
Sure, it's likely to be viewed by many drinks aficionados in the short term as a little unconventional, but for whiskey (and spirit) fans for whom the price point of some drams remains out of reach, this process could prove to be a game-changer. Crafted from a concoction of traditional spirits as opposed to what many consider to be solely traditional whiskey, the tweaking process has allowed the brain-boxes behind Stateless to alter and fine-tune key characteristics.

The new technology also looks to slash the environmental impact of producing and distilling courtesy of reduced barrel storage space and the often lengthy maturation periods involved.
Damith Weerakoon, marketing and operations manager at Milestone Beverages, has described the launch as "a significant moment in the beverage industry".

The concept looks set to bring the long, often-forgotten flavours of historic whiskies - traditionally worth thousands of pounds - within reach of the average whiskey buyer.
"We're not just creating a new line of whiskies, we're taking the traditional, the non-traditional, the circus 'freaks' and the classic entertainers, all the diverse ingredients and processes to pay homage to tradition while pushing the boundaries of what's possible with modern science. This is where tradition meets innovation," Weerakoon added.

Whether the idea of lab modified booze is up your street, is another matter entirely.

Those wanting to get their hands on a bottle will have to wait until early 2024 for the bottles' release across Asia, Europe and the US.
Related Reviews and Shortlists