ShortList is supported by you, our amazing readers. When you click through the links on our site and make a purchase we may earn a commission.
Learn more
A cheaper Nintendo Switch is coming this year, apparently
Alongside a "modest upgrade" for the main Switch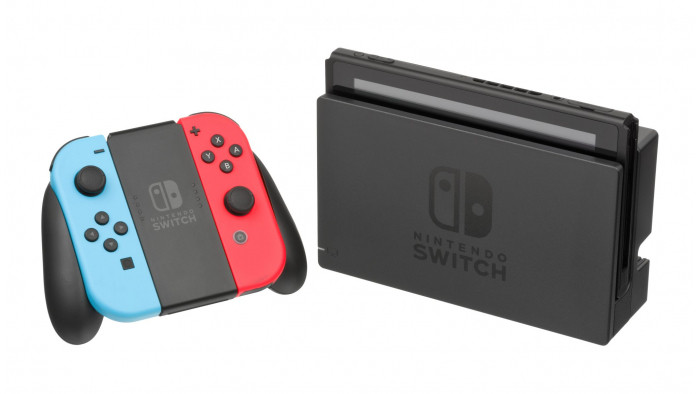 While we're delighted Nintendo has returned to console success with the Switch, we do miss the bargains you could get when the company was struggling. Unlike the Wii U which people stubbornly ignored long after Nintendo was basically giving it away, the Switch has stayed firmly at its £280 launch price. More's the pity.
That should change this June with the release of a Switch Lite, according to sources speaking to Bloomberg. The report is mainly about the less fun side of Nintendo (i.e: money, not Mario), so there's not much to add about what corners the company will cut to make the machine lighter. Previous articles have suggested that the Joy-Cons may be soldered on, making it closer to the Nintendo 3DS. Albeit a Nintendo 3DS you can link up to your TV, connect Bluetooth controllers to, and play Mario Odyssey on.
There are also rumours Nintendo planned a souped-up Switch Pro with better as-yet-undefined internals, but the same sources curelly poured cold water on our hopes and dreams by stating that no such thing is in the works. Although you can still expect a "modest upgrade" for the original Switch at some point.
We'd probably be happy with that "modest upgrade" being a "best of GameCube" cartridge featuring both Mario Galaxy games and Super Monkey Ball, but that seems disappointingly unlikely, too.
No word on how much the new, cheaper Switch will cost, but you'd imagine it'll be somewhere between £200 and £250. We'll probably have to wait for the next Nintendo Direct to hear more details – and indeed any kind of official confirmation that this will one day be an actual, real product that you can buy.
Related Reviews and Shortlists