Love going away but loathe the packing? Don't we all. There are the weather considerations, the baggage allowance woes, the bag-laden airport dash that inevitably ends up with you and your sweaty backpack somehow passing through the Central Line just for lols…
And every time, you swear the next trip you won't be up all night staring hopelessly into your empty bag. You won't arrive to find you have all the tops and nothing waterproof or cool enough.
Well you know what? This time it's for real. This time you will be that man. From the most versatile jeans to the Converse One Stars you shouldn't be able to live without, we've got you covered.
The go-to jeans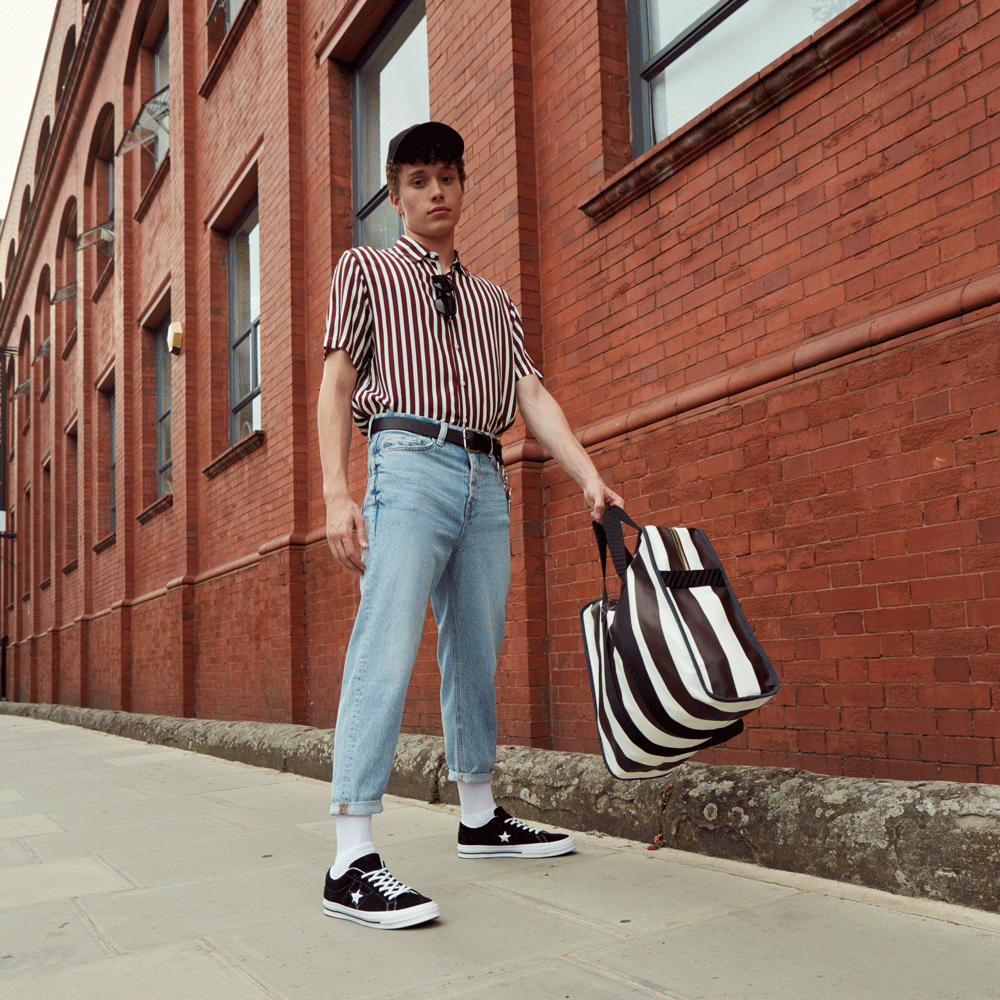 Don't go anywhere without a solid pair of jeans. Just don't. They are the staple of most outfits, so take a light-wash pair that can be dressed up or down.
Team with a well-chosen striped summer shirt that will be cool and breathable. If you're in any doubt, or new to the game entirely, go for a bold stripe that will be versatile and always appropriate, from off-duty casual to actually, properly smart.
Just avoid anything too narrow and don't even think about anything resembling a pinstripe.
Team with a pair of black Converse One Stars, which could probably take the crown for most versatile (and comfortable) kicks on your shoe shelf.
When it comes to bags, the tote is back and in a big way. As well as being shown at most of the LFWM collections, they dominated streetstyle this June.
One with longer shoulder straps means you can use it as your main travelling bag (and carry a laptop or tablet if you're unlucky enough to have to bang out some work while you're away). But it's structured shape means it's also smart enough to be used as a day bag over the weekend and hold all the suncream, souvenirs and go-pro accessories your heart could desire.
The long-sleeve basics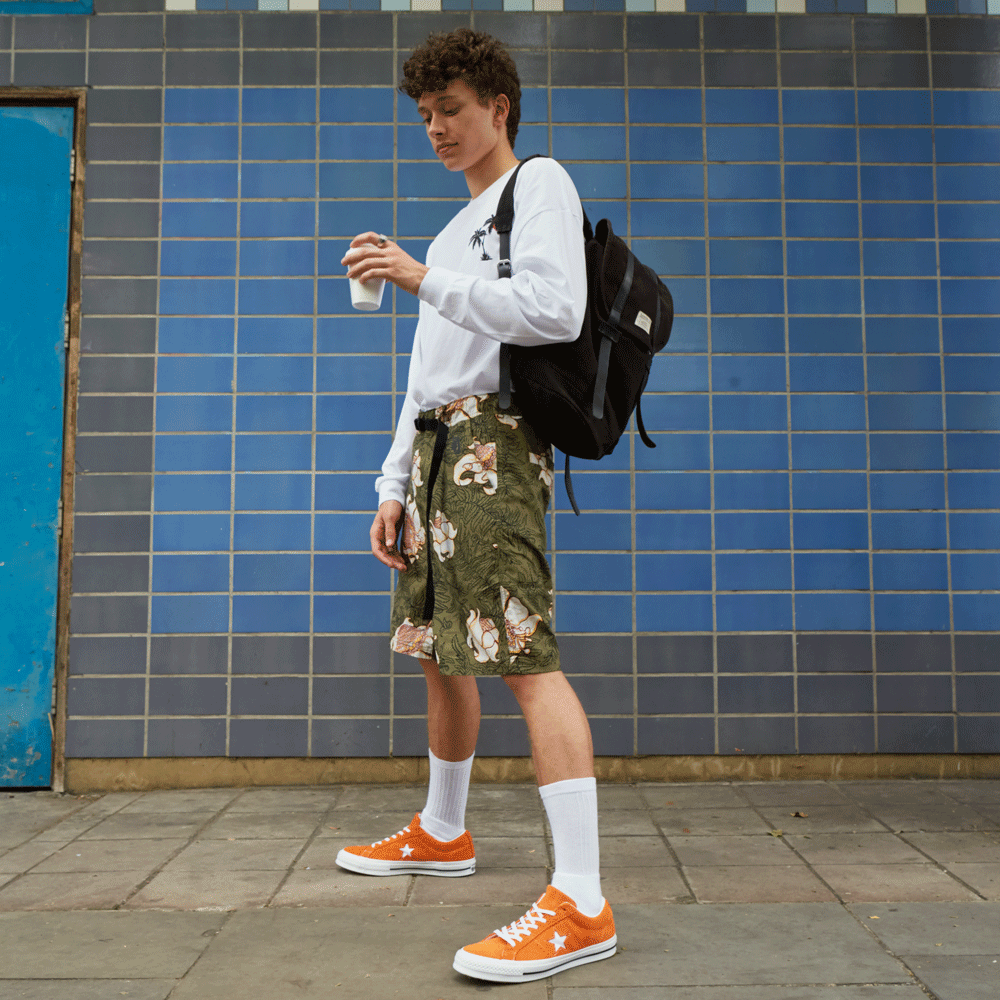 Jersey basics like T-shirts and long-sleeve tops are the building blocks of any wardrobe and they'll never be more useful than in a compact weekend version of one.
The sleeves will shield you from direct sun, cover you up if your destination requires a modest dress code (although let's be honest, vests should be done away with, regardless) and they are brilliant for mixing up looks from casual to smart with some savvy layering.
Stick one over a shirt for a sport-grunge vibe, or tuck them into short printed shorts teamed with colour-pop trainers for an effortless, on-trend street look.
The utility shorts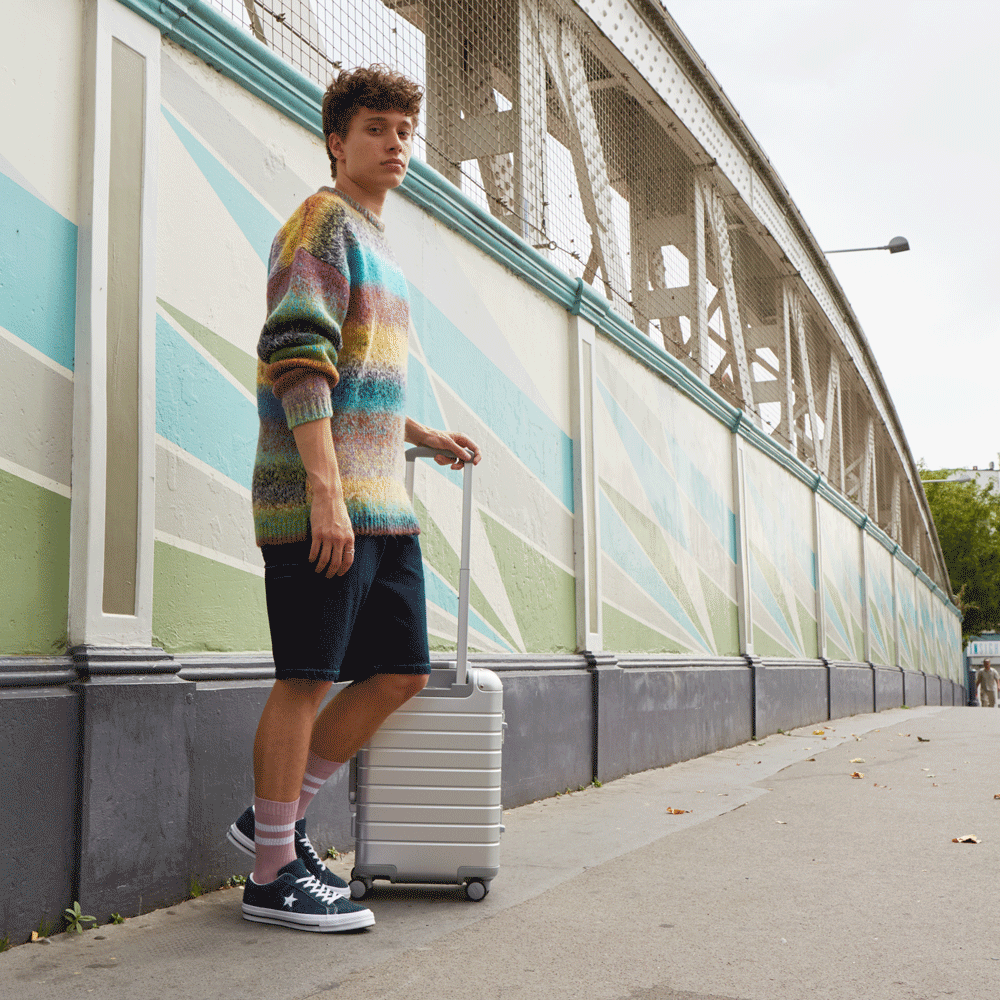 We know. You read it and thought of your dad.
But actually, he may have been onto something all this time.
Travelling is a faff. Constant searching for tickets, passport, phone, hotel key card – the list goes on.
So, save yourself the stress and arm yourself with pockets aplenty.
Go for a pair of cargo jeans in dark wash denim and slip on some blue suede One Stars, which were practically born to be worn with denim.
Invest in a smartcase, complete with multioutlet portable charger, and you'll never again find yourself boarding-pass-less at the check-in desk thanks to your flaky battery. Win.
The co-ord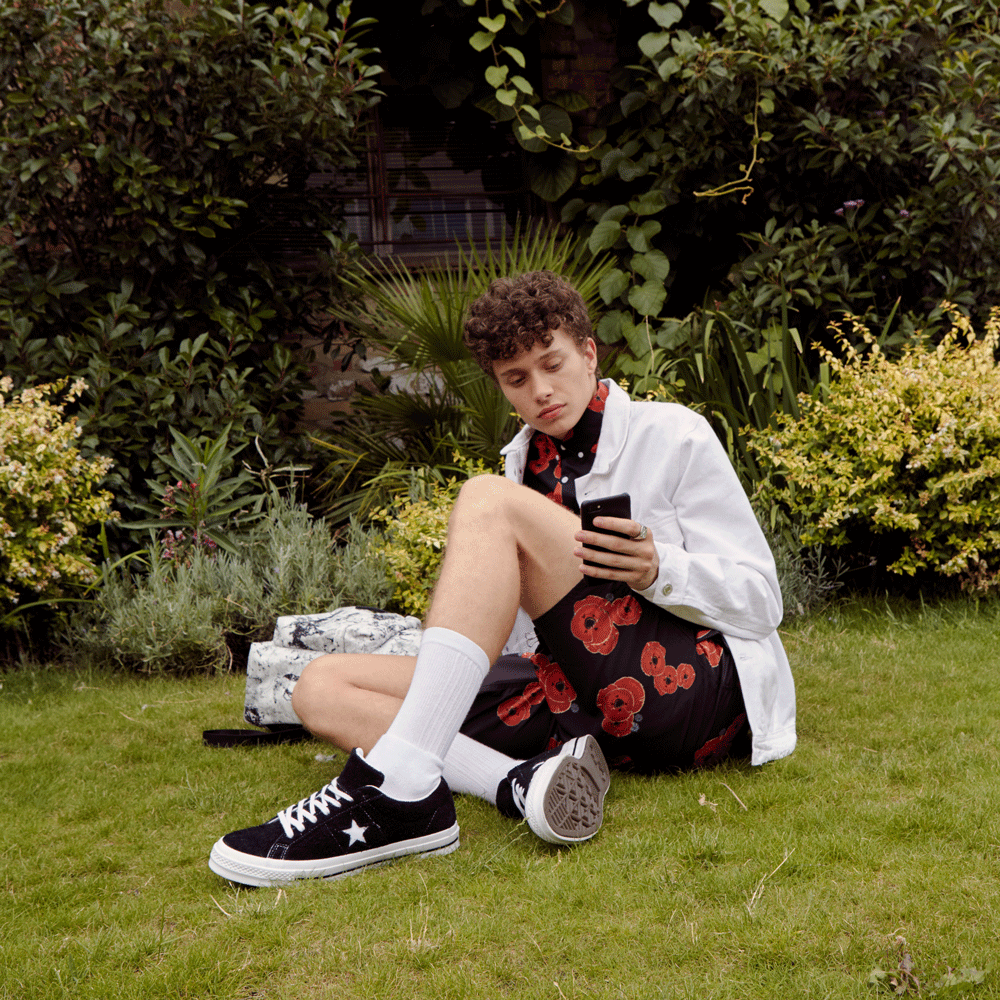 Behold: the idiot-proof packing essential: the co-ord.
This recently introduced men's style option is basically the suit reborn for the street and it's utterly perfect in so many effort-reducing ways.
It's smart. It says this is a man who's in control of his sartorial destiny. And it's a pre-packaged look ready to go, no thought required. Further proven by the fact it pairs perfectly with your trusty black Converse One Stars.
Take off the casual jacket and you have a look that's gallery-opening ready.
But you want to know the best bit? Those shorts? Not shorts at all – they're swimming trunks.
You're welcome.
---
Whatever your weekend away plans are, make sure to pack a pair of Converse One Stars as the ultimate style staple. Shop the range now.