While it's all good being the hero who saves the day, sometimes that can seem a little boring, not to mention a little stressful.
Villains on the other hand basically have it all. They can do what they want to whoever they want, including wearing outfits that on anyone else would look ridiculous.
Here we've narrowed down the finest dressed evil chaps from the big screen.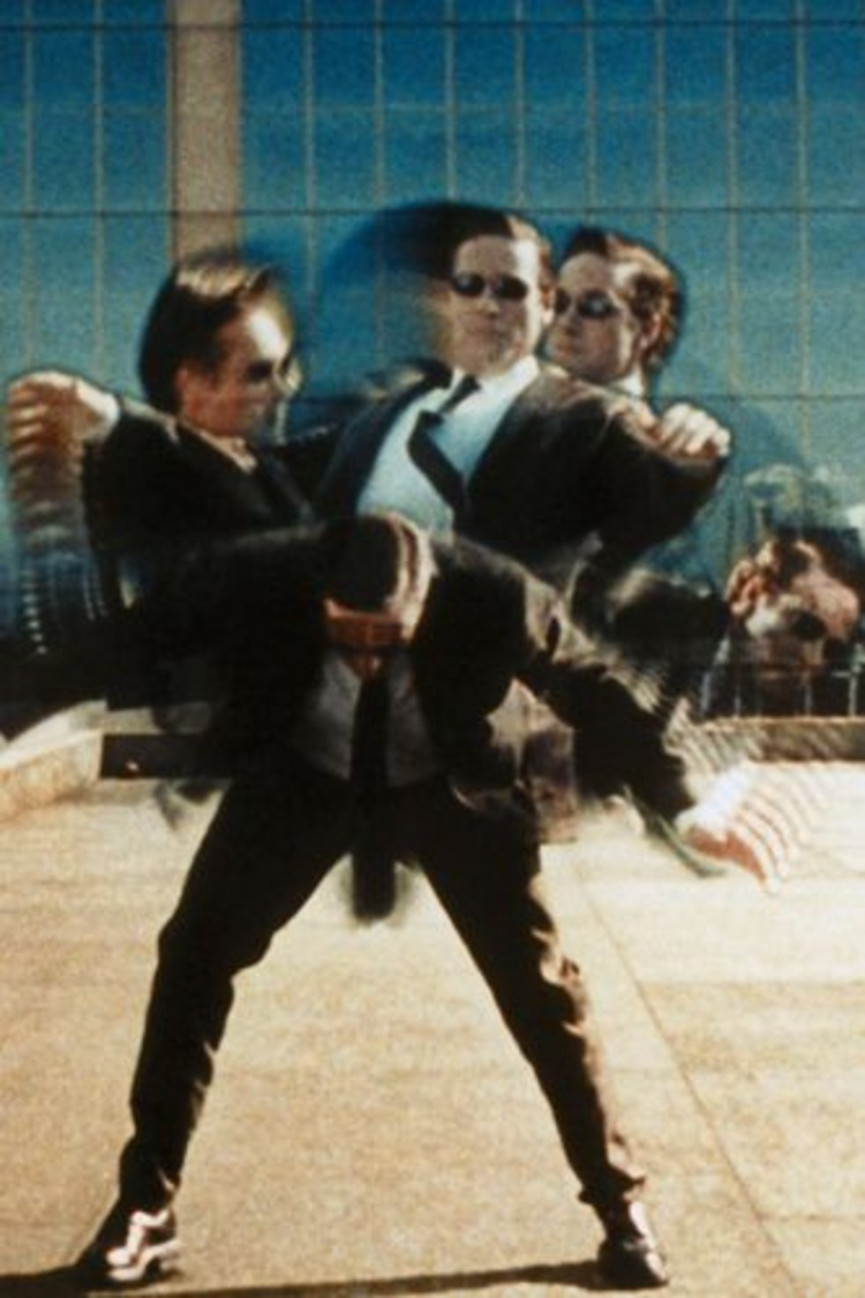 Agent Smith – The Matrix
The fact that he rarely takes his sunglasses off should give you an indicator that this is a man who places style pretty high on his list of priorities. Sure, he may be a part of a computer programme, but that doesn't mean he can't be slick. The sharp suit, crisp white shirt and skinny tie combo, completes his monochrome minimal look.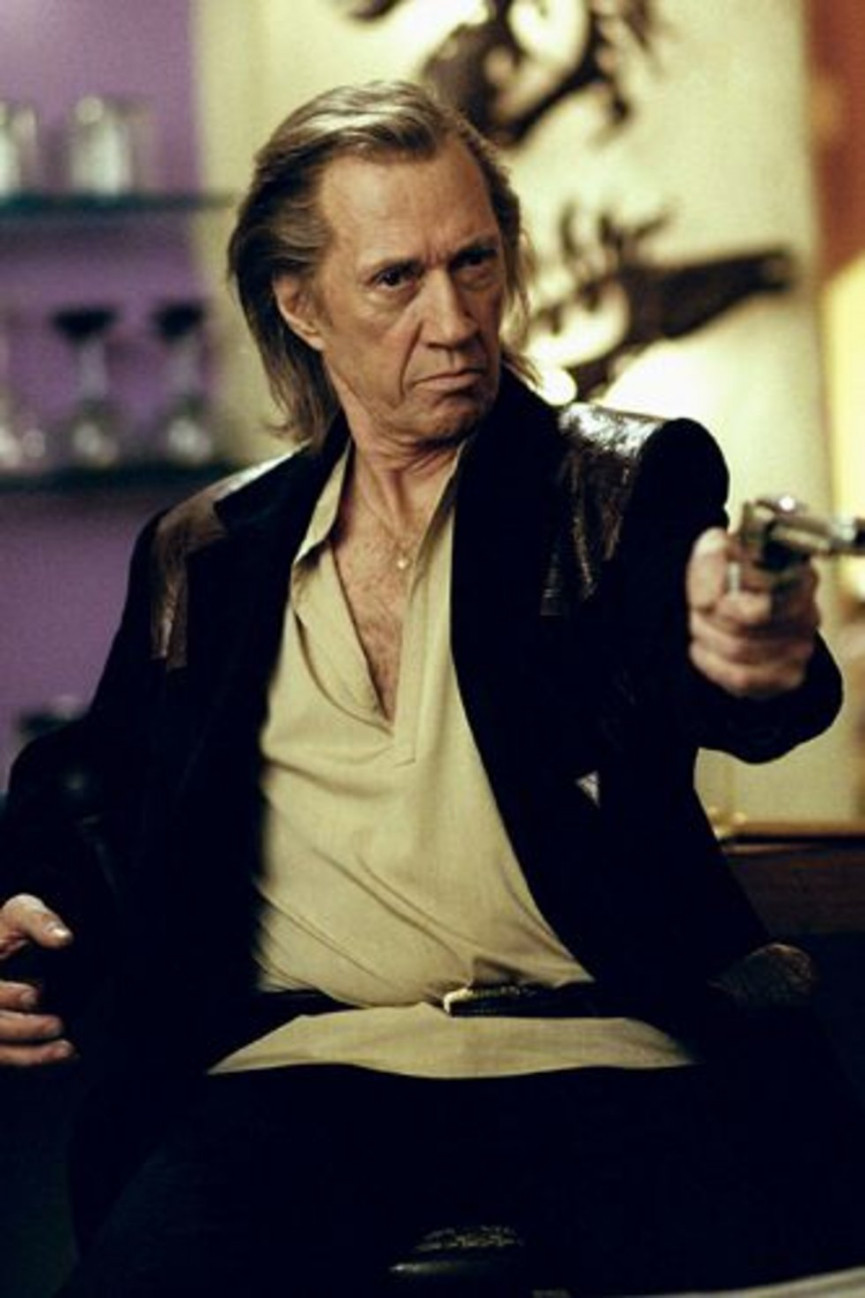 Bill – Kill Bill
Bill is clearly less of a business suit chap, and more a fan of the ageing-rocker-meets-Buddhist-monk look. His wardrobe mainly consists of what we imagine are hemp woven tops, with a leather jacket thrown over. His salt and pepper hair gives his nonchalant approach to style the added cool factor.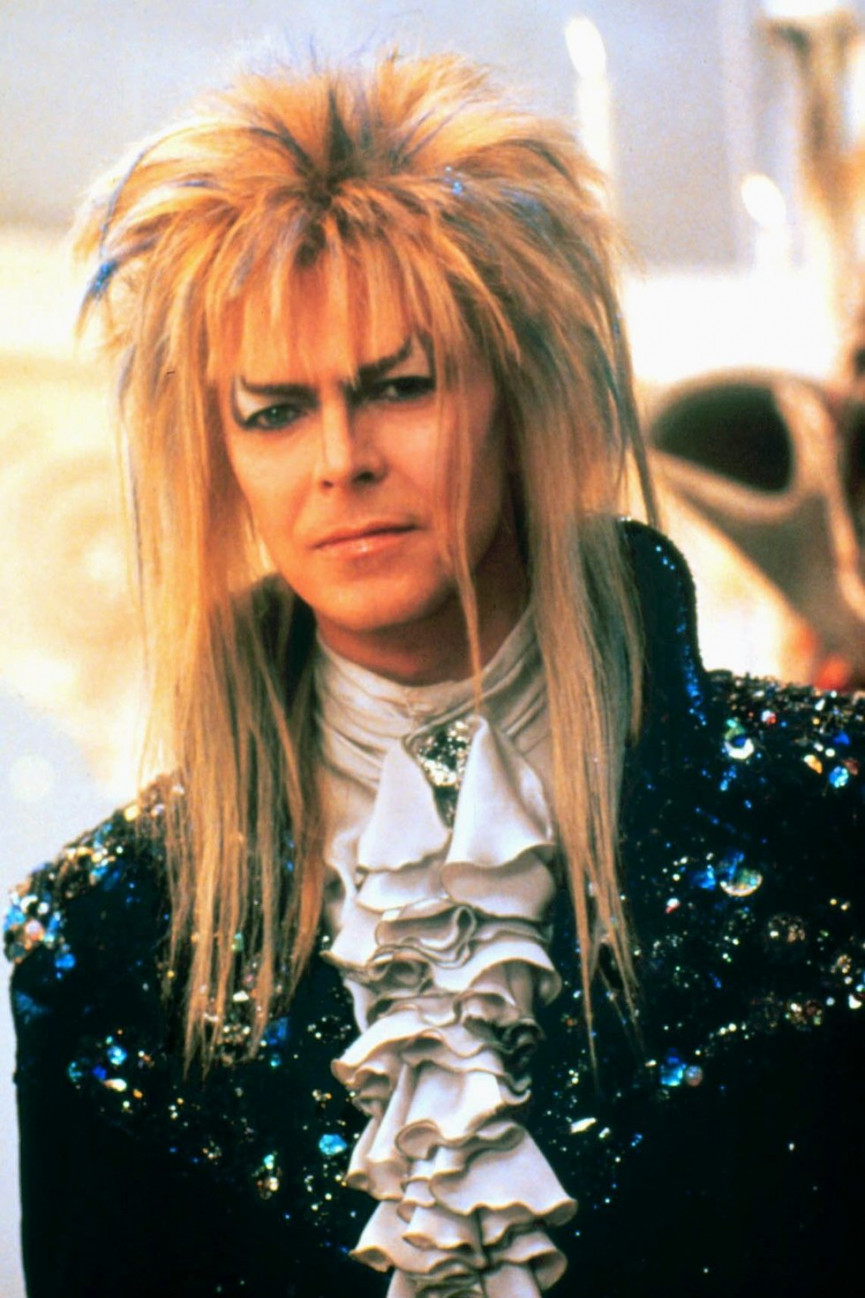 Jareth, the Goblin King - Labyrinth
We realise this might be a tough one to convince you on, but hear us out. For starters everyone's agreed that Bowie is the king of fashion. Secondly, his character Jareth rocks a mullet and a frilly, Lawrence Llewelyn Bowen-style blouse, and yet still manages to be evil without laughing at himself every time he looks in the mirror.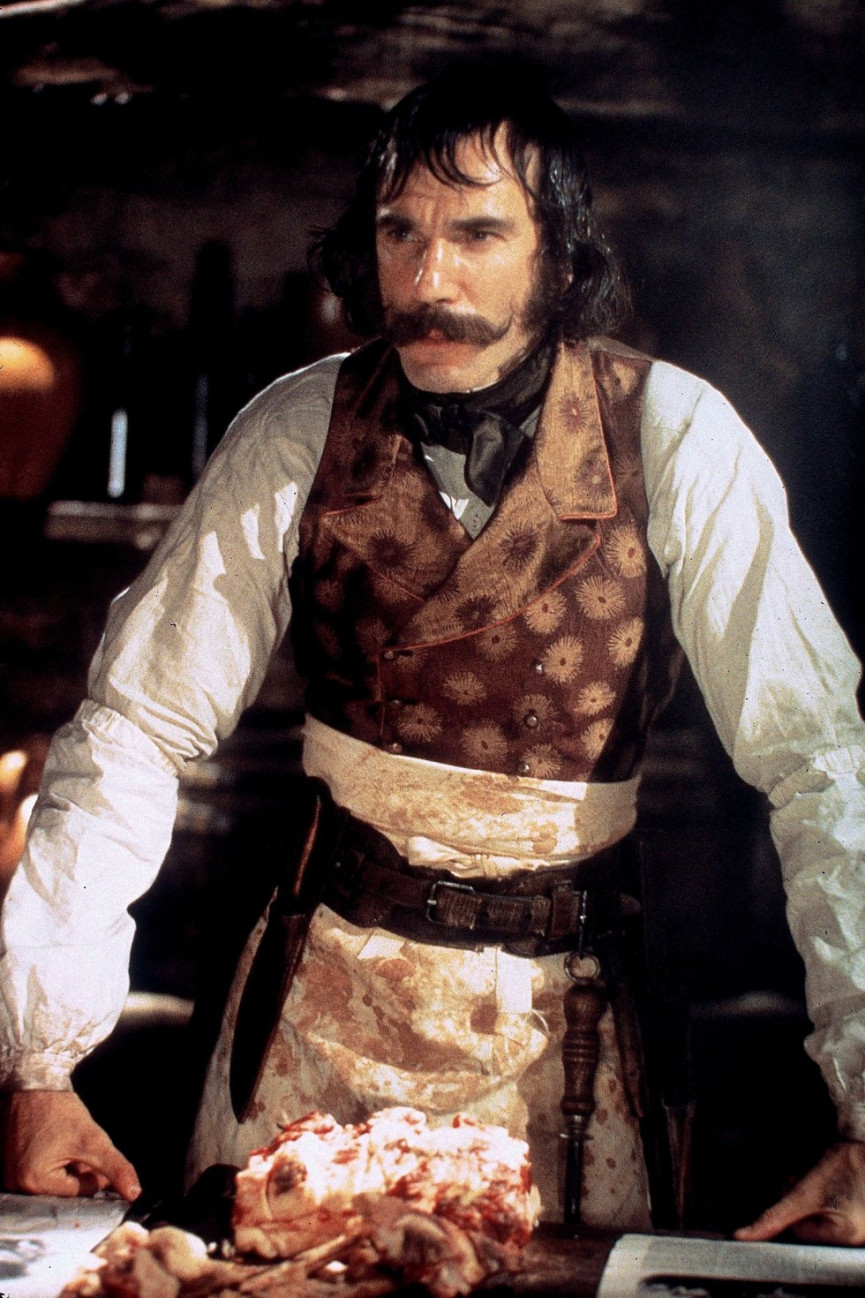 Bill the Butcher – Gangs of New York
A strong contender for not only one of the best dressed characters of all time but also best facial hair. The thick and curly moustache that Bill the Butcher sports only adds to his monstrous personality. His long overcoat, with leather boots and finished with a top hat says he's not messing around.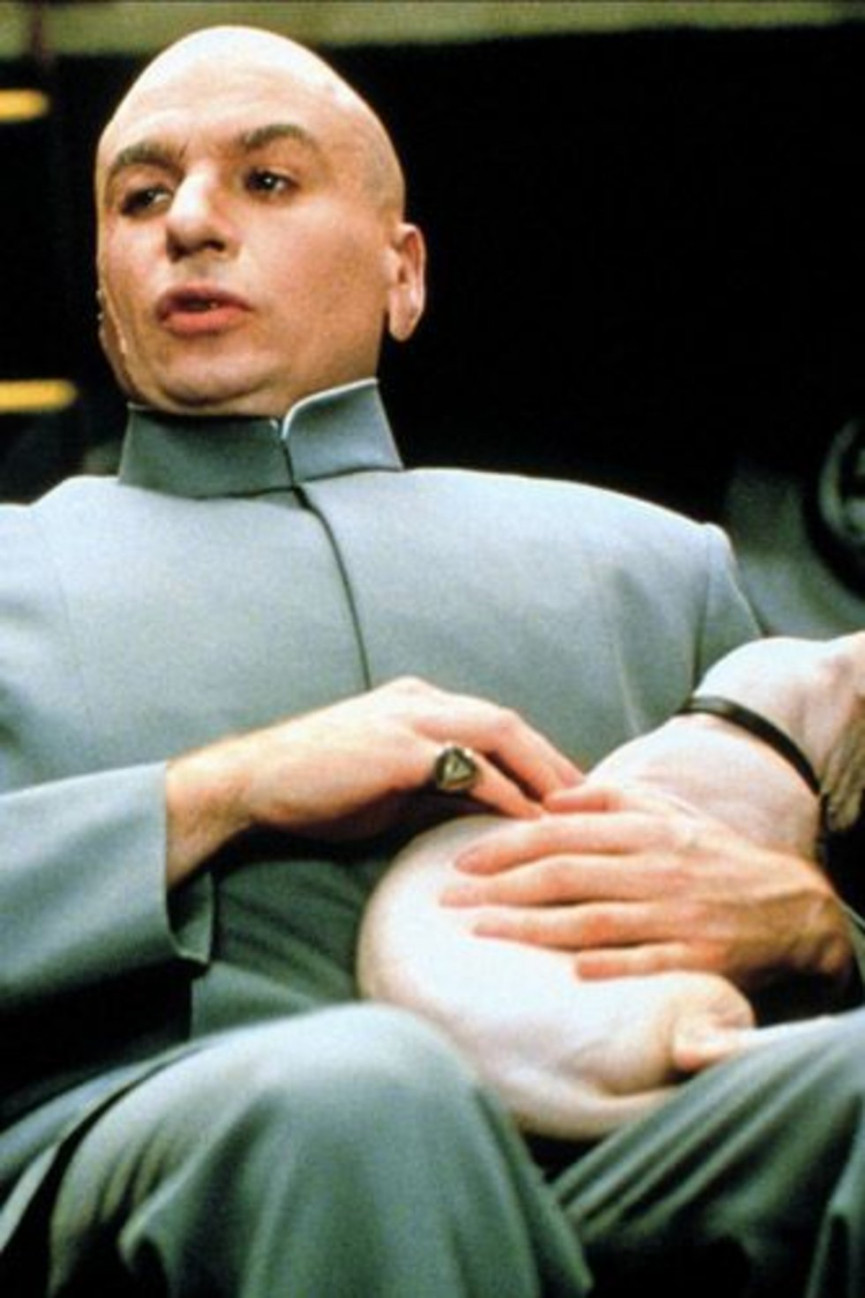 Dr Evil – Austin Powers
The high-collar, muted grey minimalist jacket and trouser combo is perfect for plotting world domination even if he doesn't quite do it.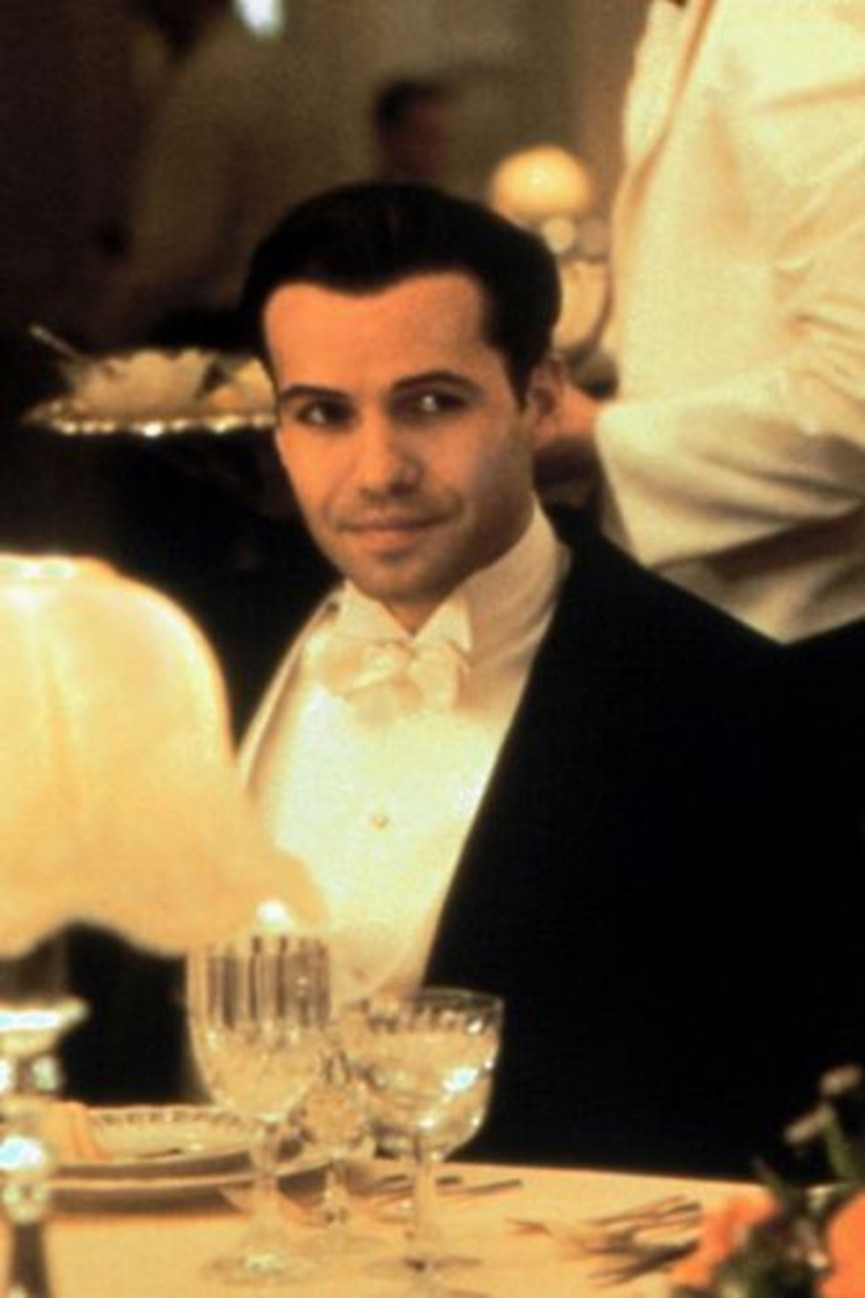 Cal Hockely – Titanic
A coward, yes, but still a stylish one. As Cal is upperclass and extremely wealthy he spends most of his time kitted out in fancy evening wear. While he may not have got the girl and nearly drowned on the Titanic, he still managed to do it impeccably dressed.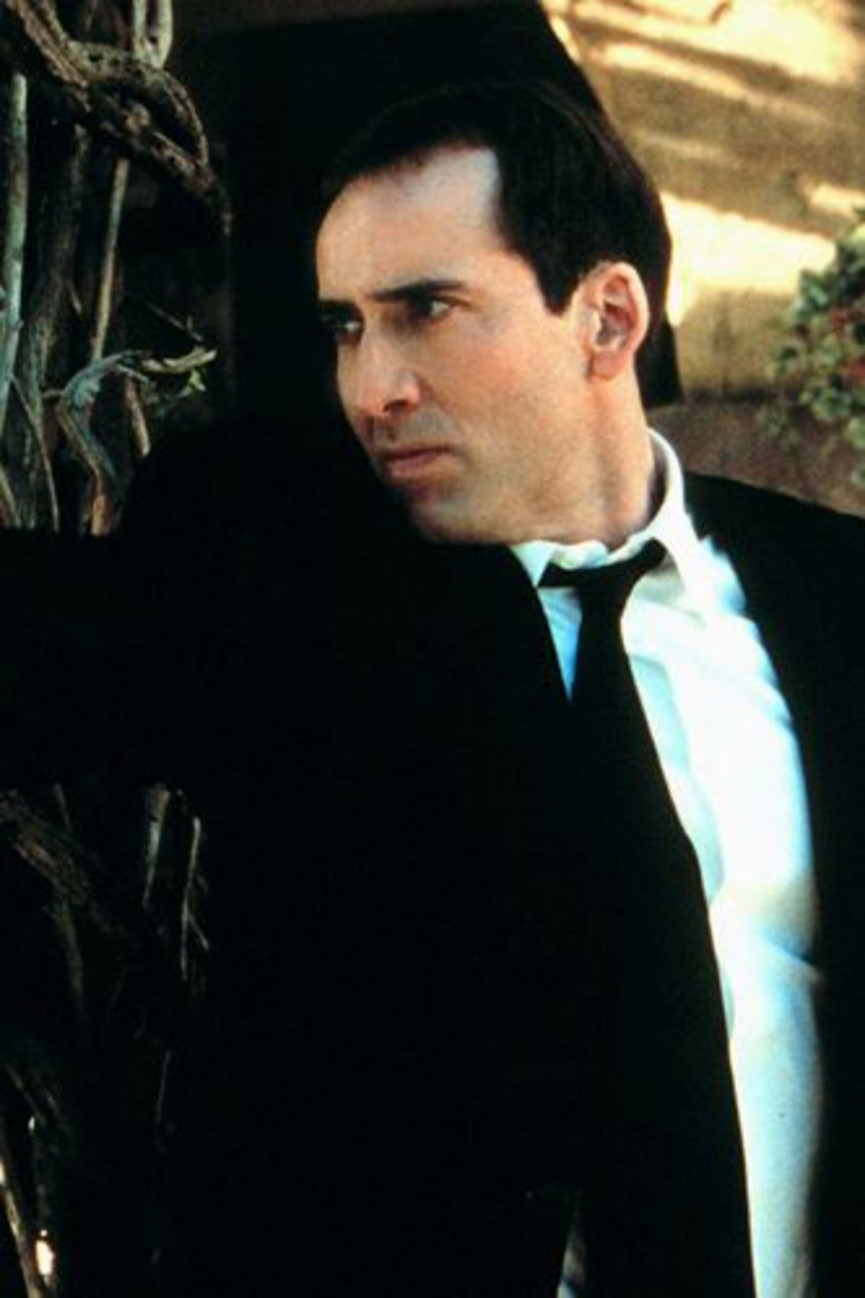 Castor Troy – Face/Off
This could get a little confusing, but the Castor Troy we're referring to here, is when he's actually Nicholas Cage not when he's stuck inside John Travolta. Got that? Good.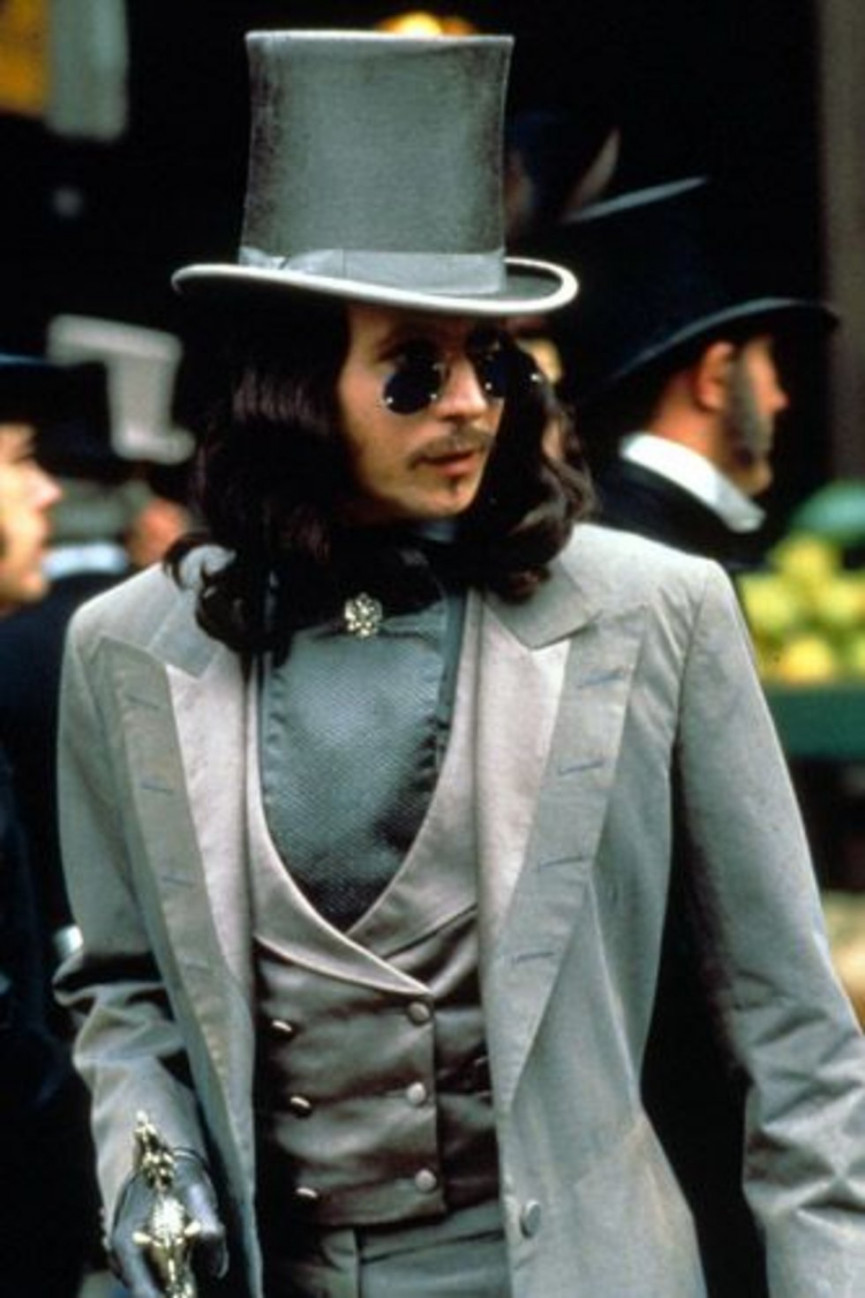 Dracula - Bram Stoker's Dracula
While he may look like a dapper gent, Count Dracula's dark secret is hidden beneath his immaculate appearance. That said, this is what we imagine John Lennon would look like in a top hat and tails.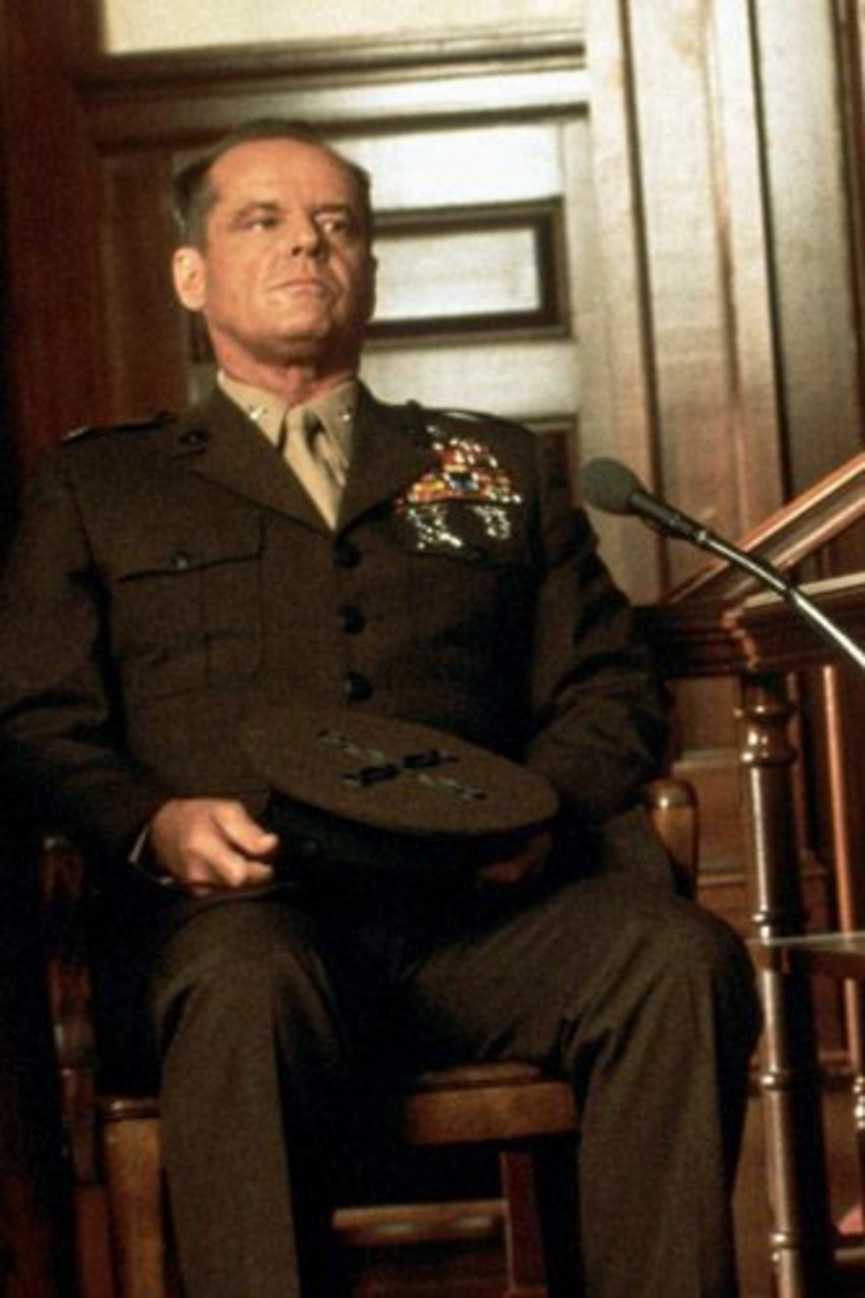 Jack Nicholson – A Few Good Men
Does Jack Nicholson ever look bad in anything? The answer, of course, is no.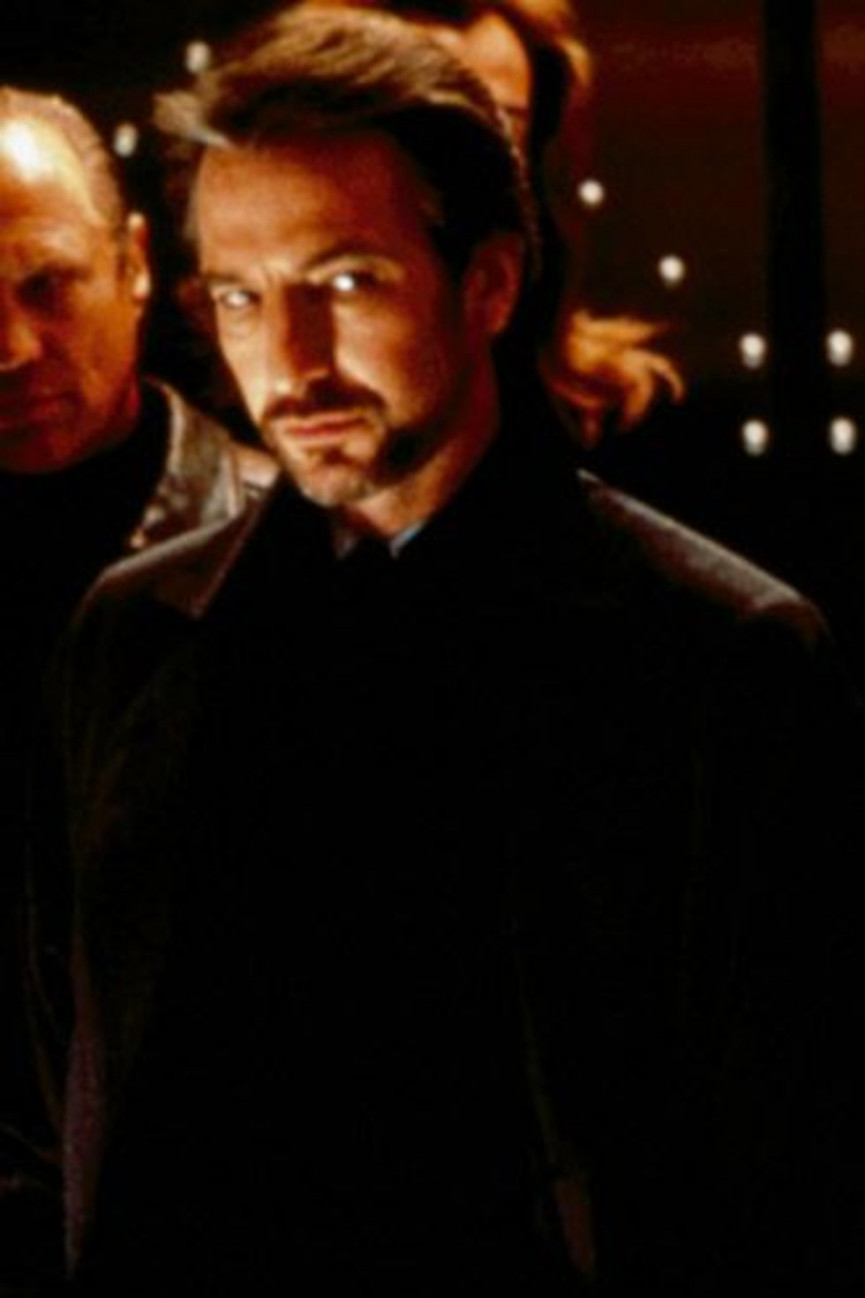 Hans Gruber - Die Hard
John McClane isn't the best dressed action hero we've ever seen. Now, before you start angrily typing in the comments section, hear us out. John McClane wears a wife-beater, whereas Hans Gruber has at least made an effort for the occasion.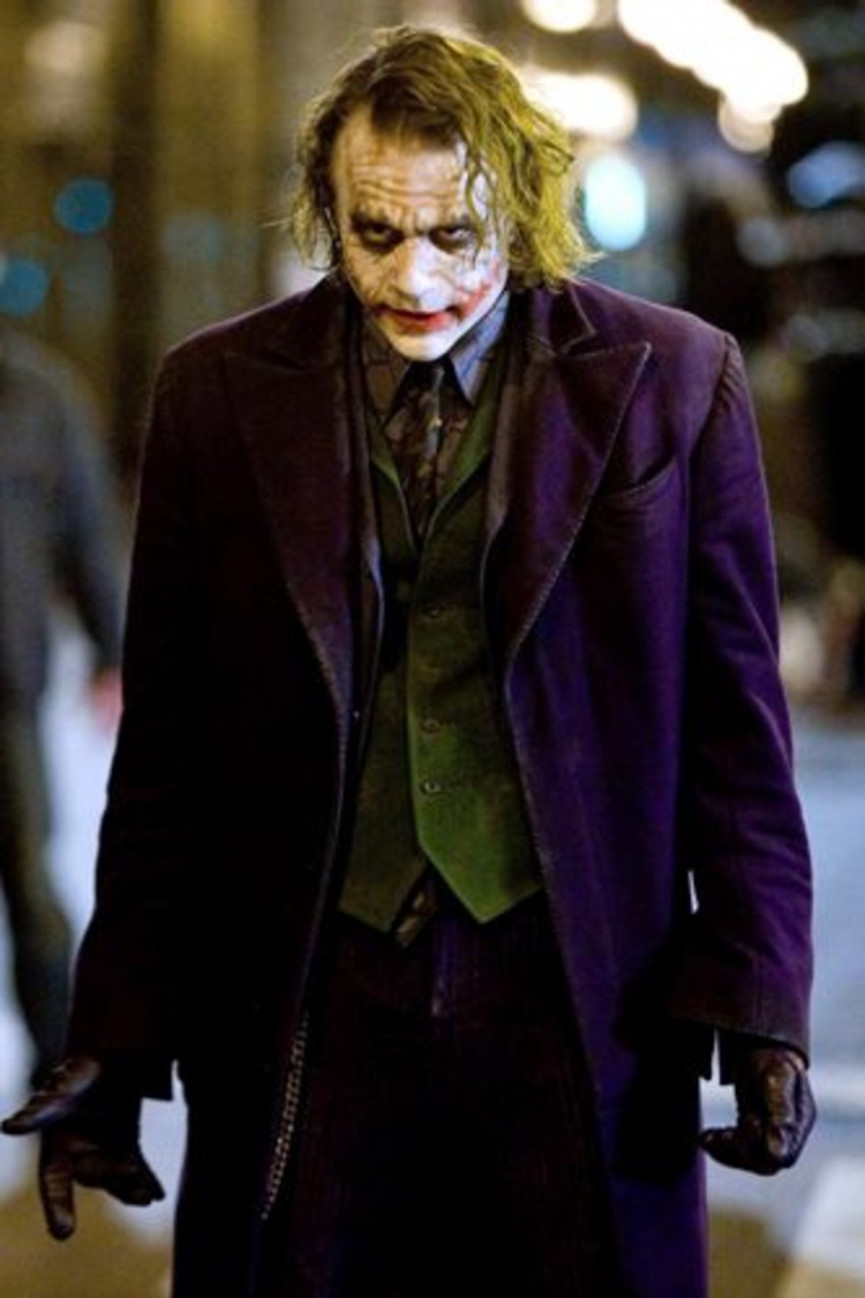 The Joker – The Dark Knight
While Jack Nicholson's Joker was fairly dapper in his well-fitting suit, there's no denying that Heath Ledger pulls off a disheveled evil swagger with aplomb, plus he manages to wear a green waistcoat and purple jacket without looking like he went shopping in Oxfam.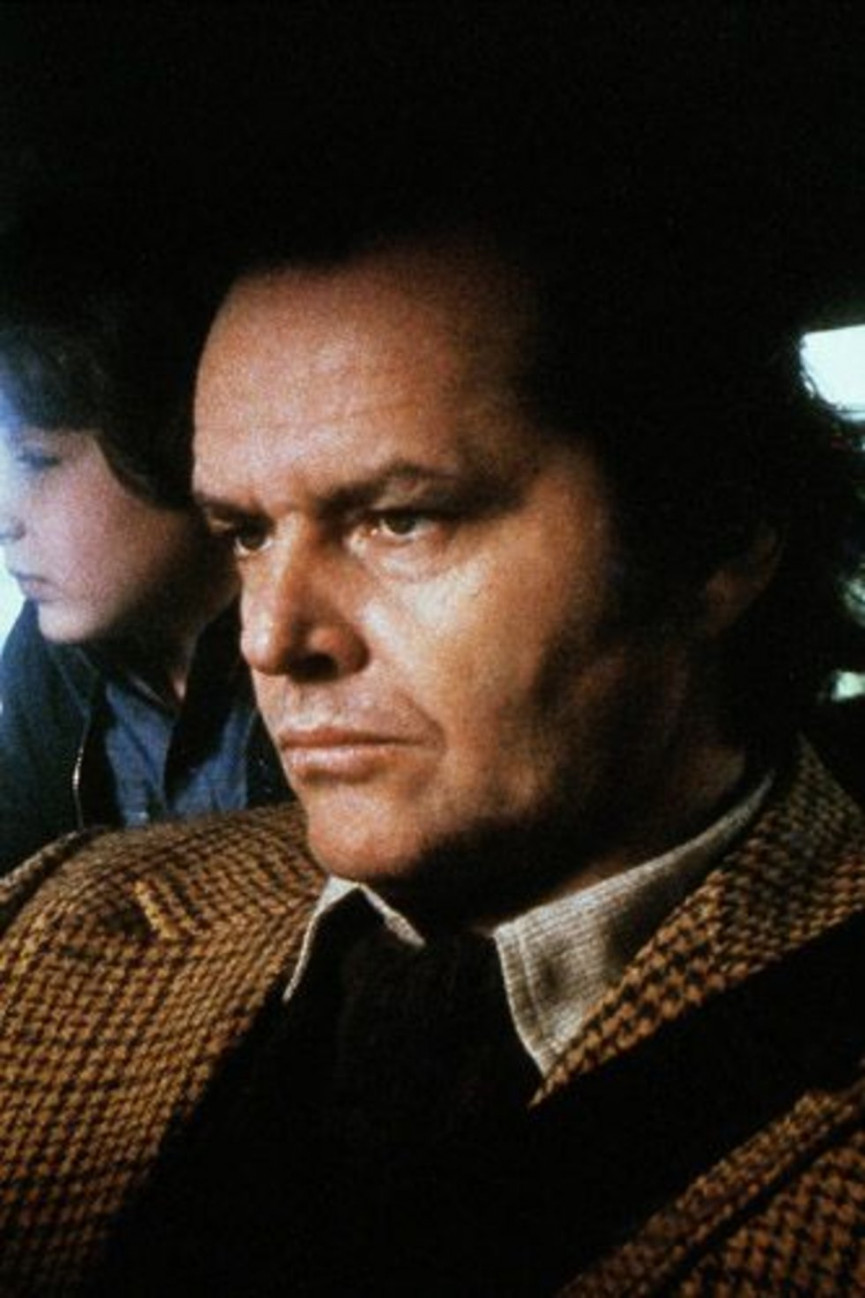 Jack Torrence – The Shining
As Jack's a writer it makes sense that he's not exactly suited and booted. Here we see Jack driving on his way to the Overlook hotel dressed in a classic all-American look with the checked blazer and the preppy shirt under a jumper. Later his attire becomes a little more relaxed and his hair a little more wirery as he descends into madness.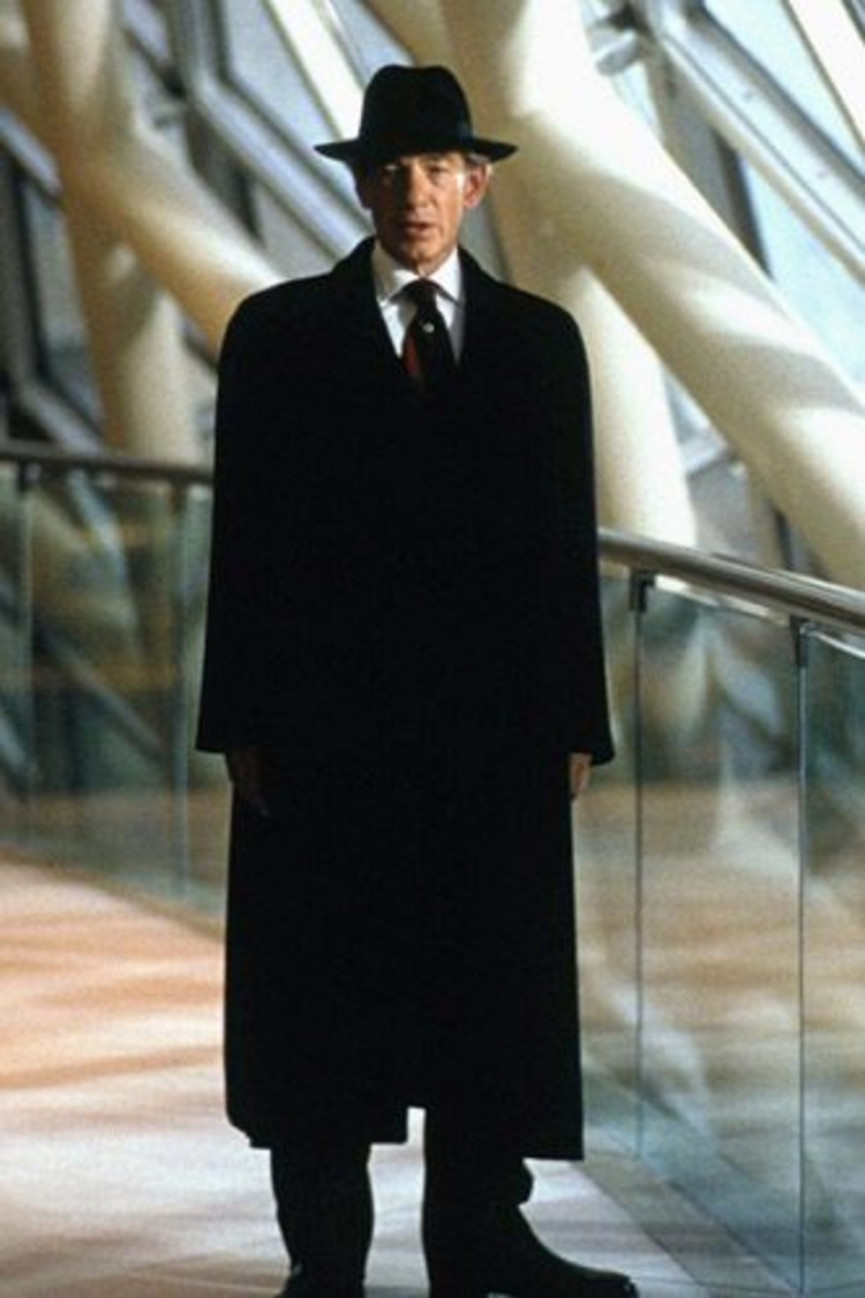 Magneto – X-Men
You may be used to seeing Magneto dressed up in his supervillain attire, but while that is some snappy dressing, it's not as sharp as his real-life wear. Just take a look at that Fedora, the dark over coat and the simple button-down shirt, we'd be mad not to include him.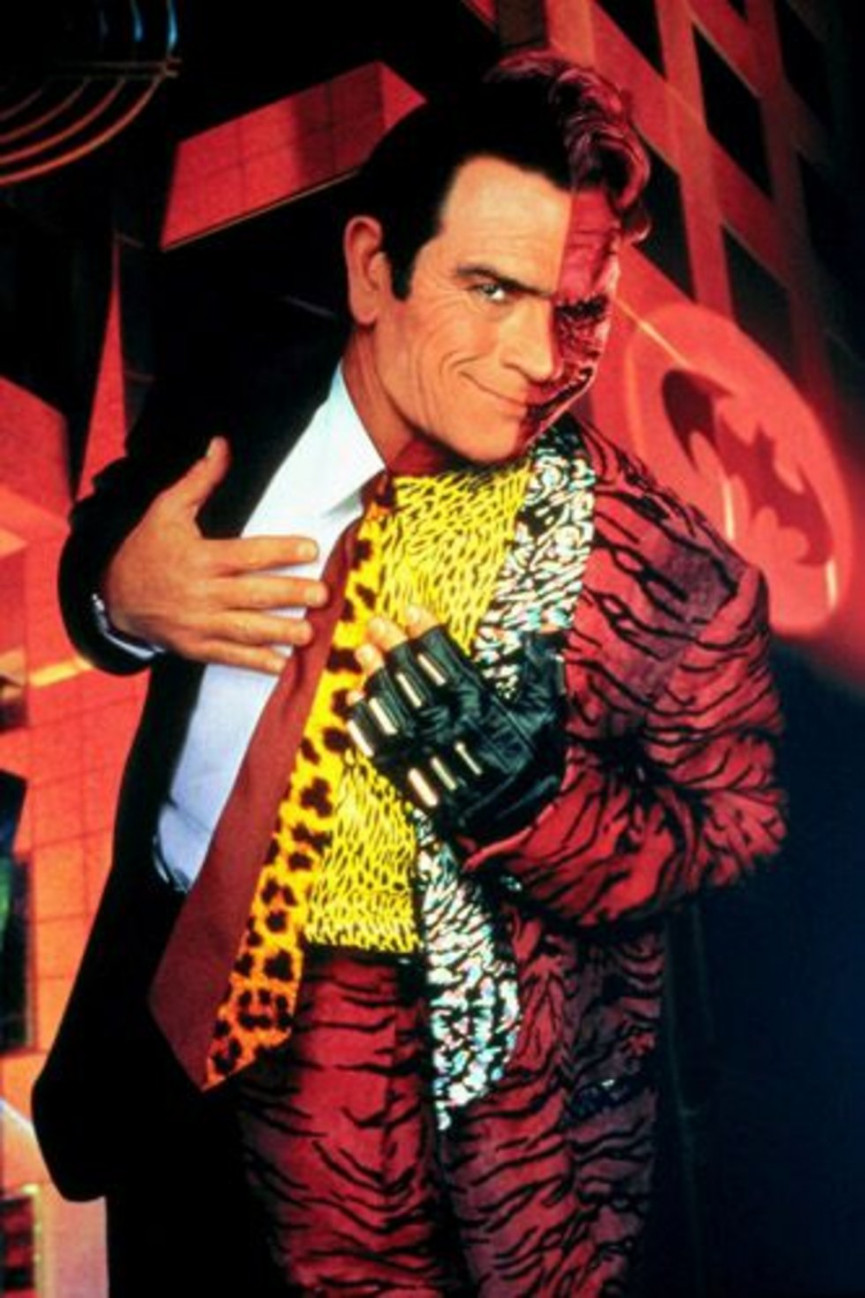 Two-Face - Batman Forever
Some might call us mad for not picking Nolan's Harvey Dent, but really why would you when Tommy Lee's superby flamboyant pantomime costume? Quite literally on the one side he's a wholesome good-guy who dresses in a smart suit, on the other, he's a flashy, leopard print wearing spiv.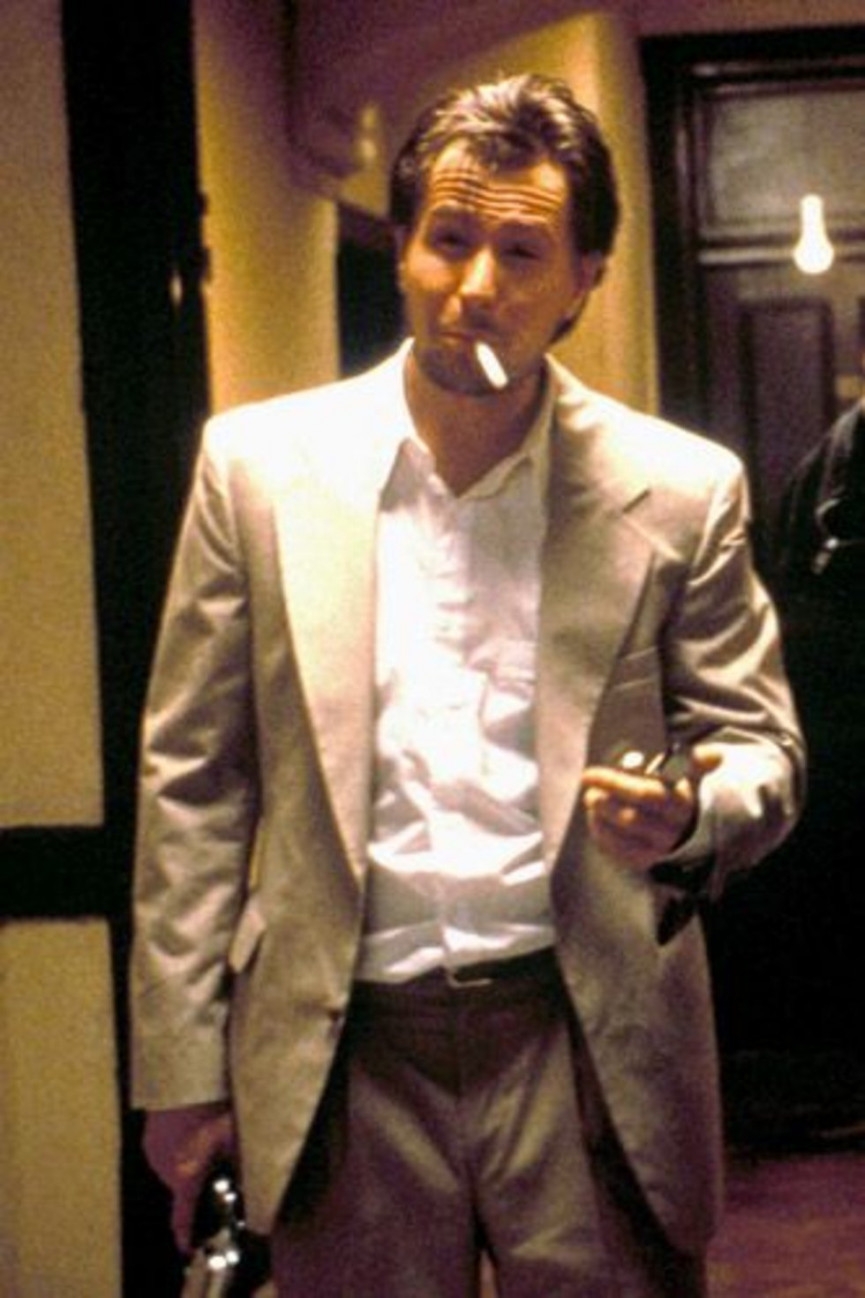 Norman Stansfield – Leon
Possibly one of the most evil characters ever, Norman Stansfield has a nice line in European-style linen beige suits. While that doesn't immediately translate as evil-doer, his behaviour is made all the more shocking by his well turn-out and 'nice' appearance. A true wolf in sheep's clothing.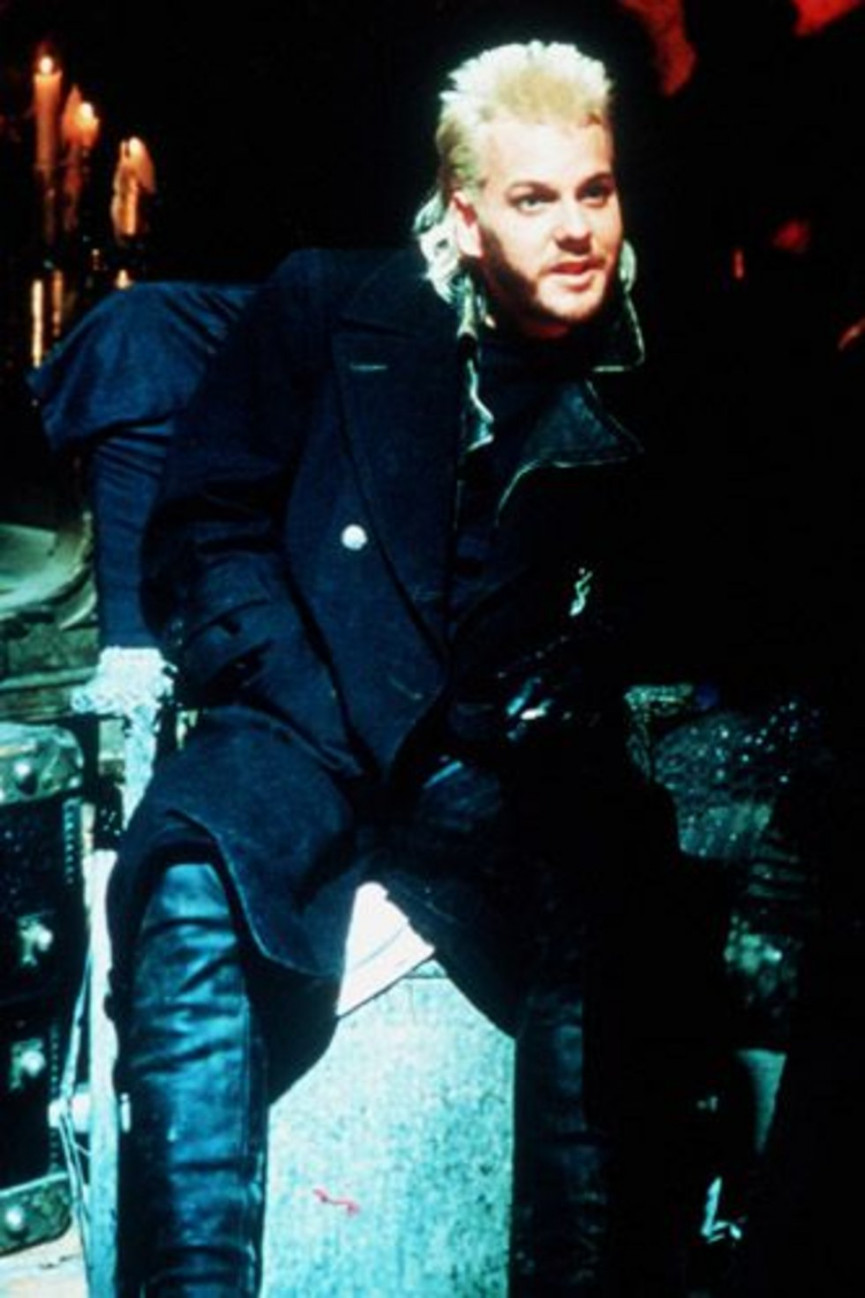 David - The Lost Boys
The Lost Boys take their sartorial inspiration from a strange mesh of bikers meets 80s romantics (it's the mullets that do it). David, the head vampire, is the best dressed of all, with a long over coat cut with wide lapels thrown over the top of a pair of drain pipe jeans.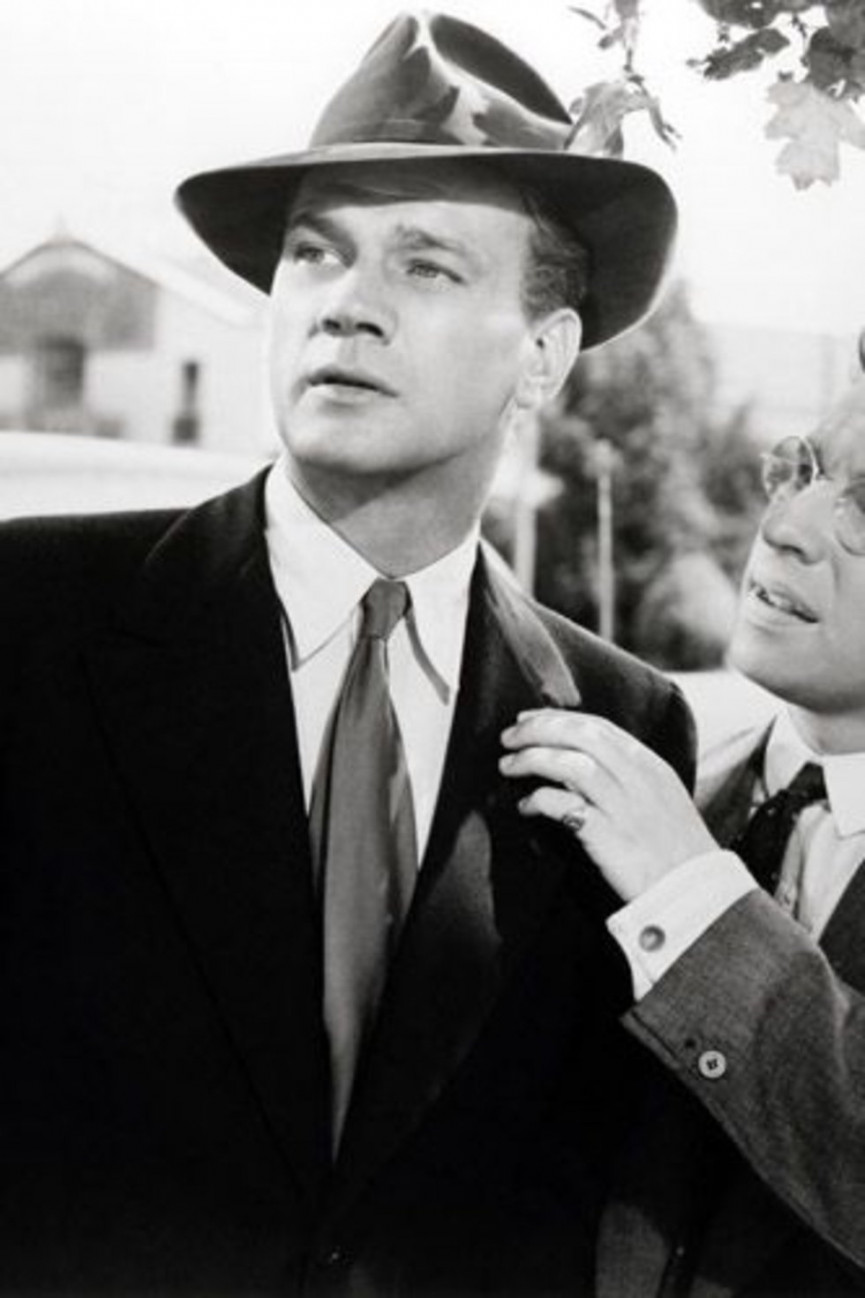 Uncle Charlie - Shadow Of A Doubt
Uncle Charlie is a shifty fellow. But to snare all those widows into giving him their money, he has to look good. A Fedora, stylish coat and smart shirt and tie gives the impression that Charlie's a nice chap, when really he'll kill you (well, only if you're a widow).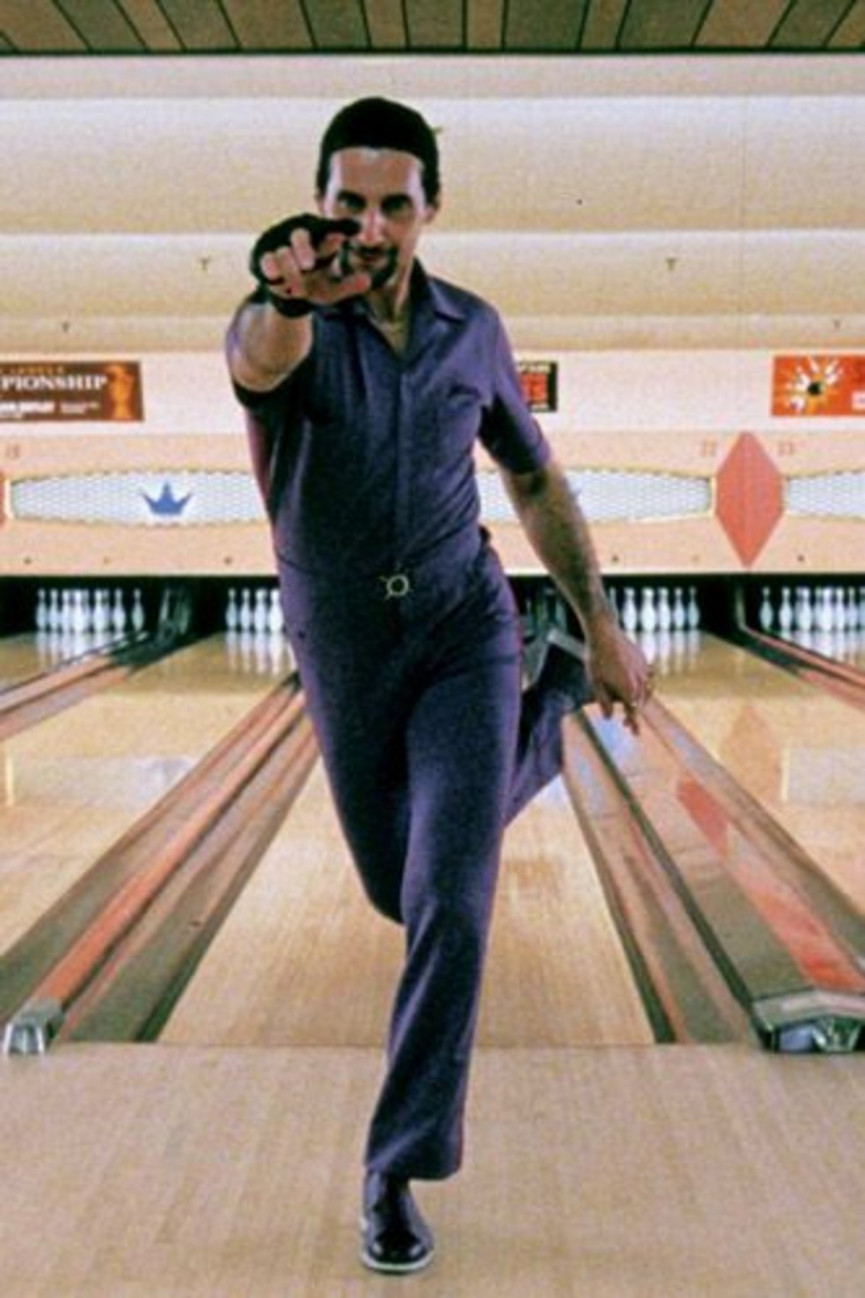 Jesus Quintana – The Big Lebowski
Jesus Quintana is a slimy sort of baddie but his colour coordination is pretty epic in its proportions. Not only is his jump suit completely purple, his rings and that pinkie nail are also meticulously matched. Hey, creeps can dress well too.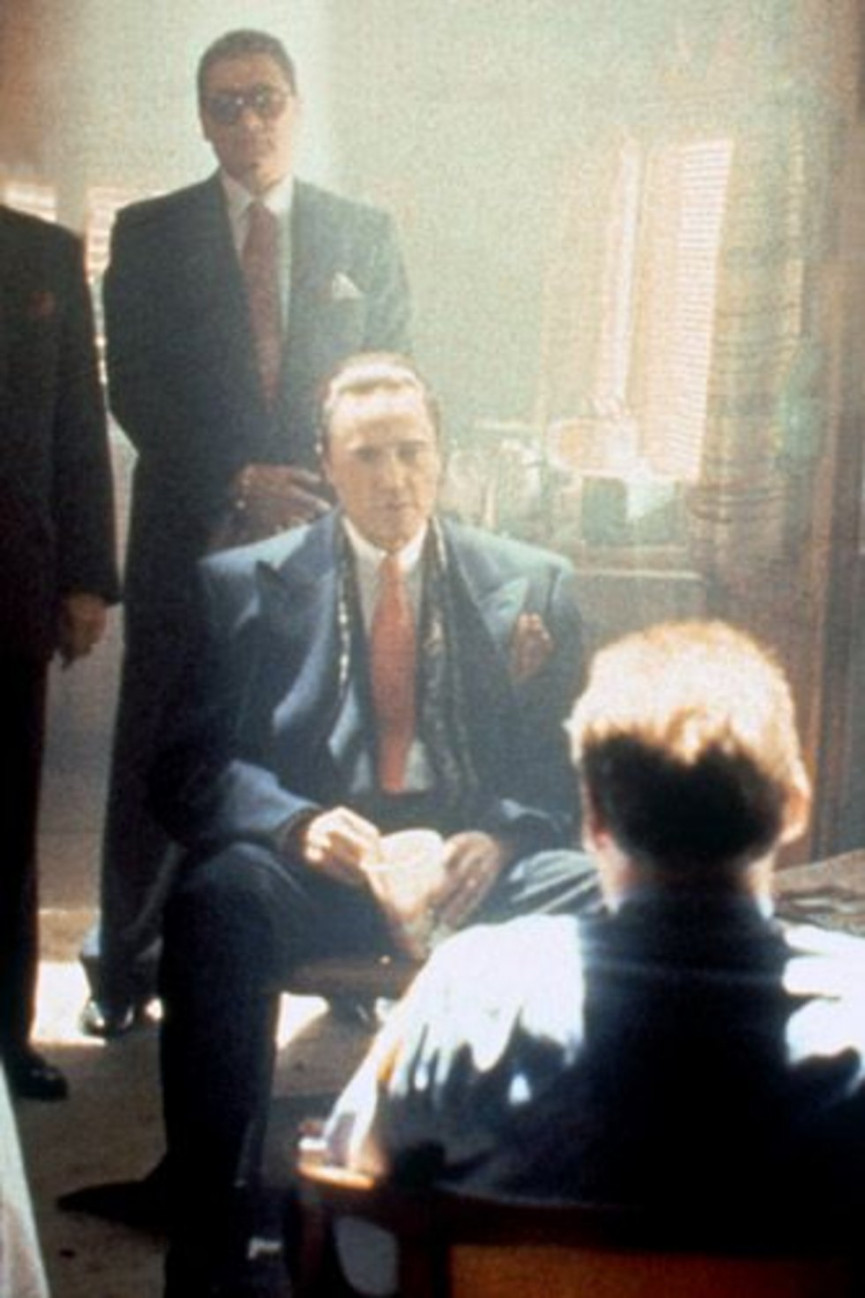 Vincenzo Coccotti - True Romance
From the wide lapels on his over-sized suit jacket, down to his matching red tie and pocket square make Coccotti even more intimidating.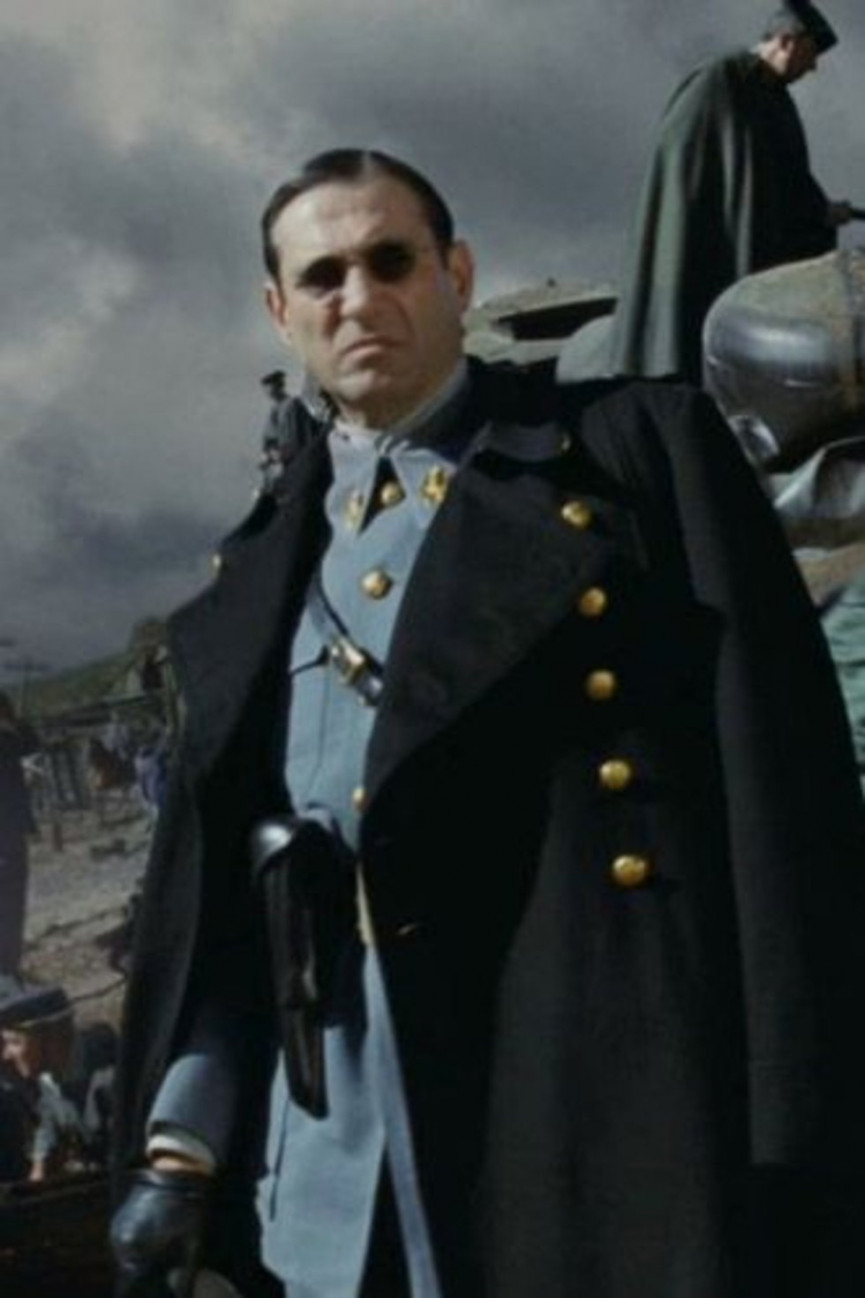 Vidal - Pan's Labyrinth
Military style will never go out of fashion, which is why the evil Vidal makes the list. He's a control freak and very meticulous with his dress and grooming.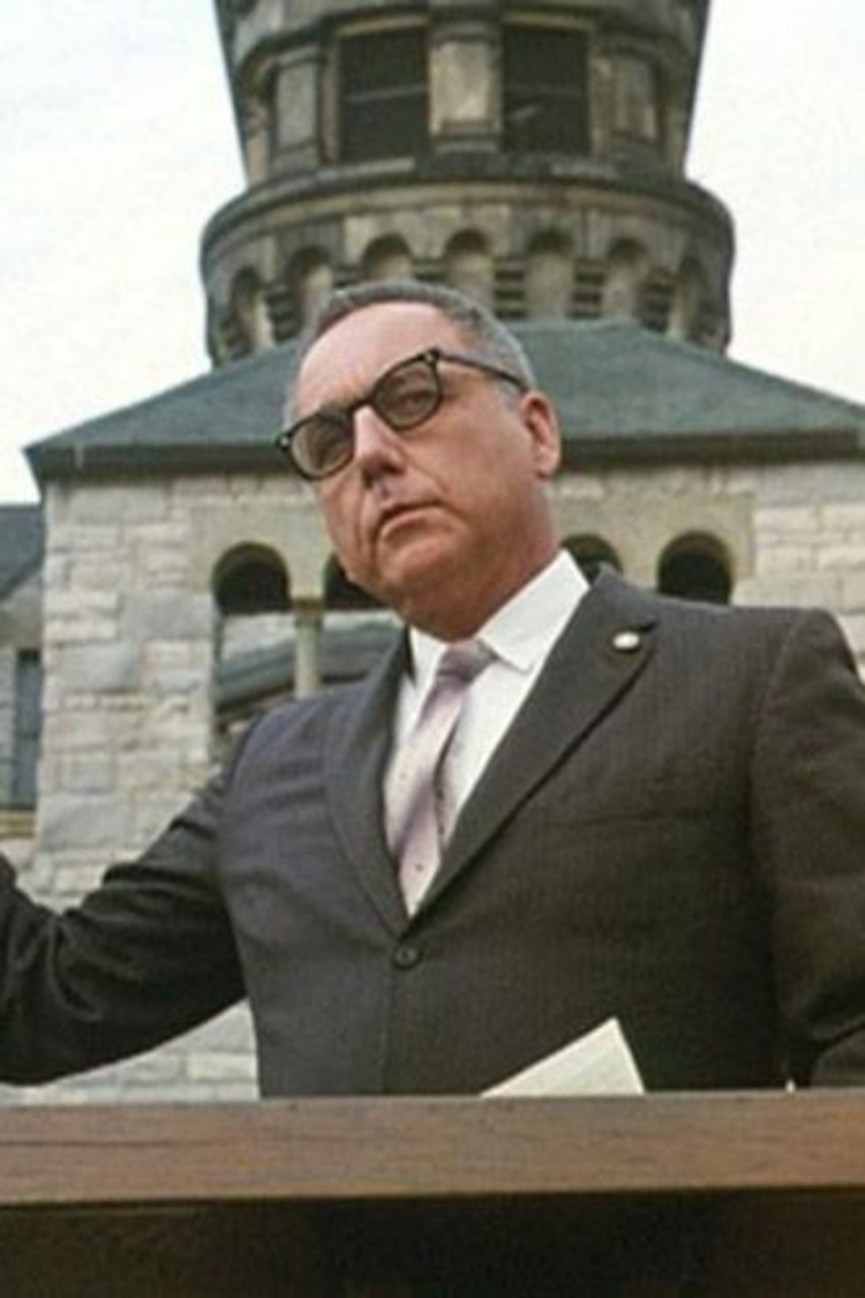 Warden Norton - Shawshank Redemption
Warden Norton is a particular brand of villain. Despite the fact that he's a man in charge of a public service he does his best to swindle the state all the while looking like a stand up guy with his safe single-breasted brown suit and thick-rimmed glasses.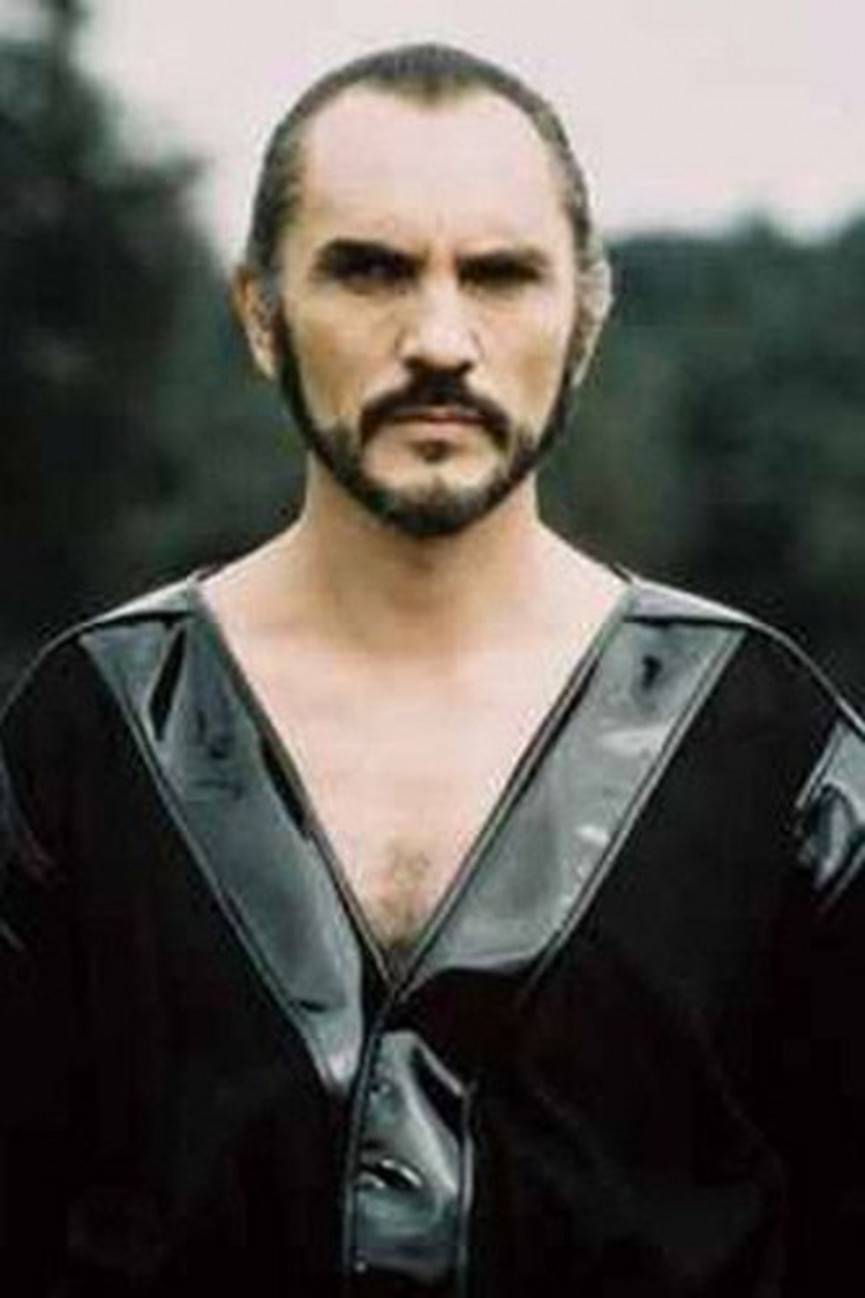 General Zod - Superman II
Admittedly, this isn't the kind of outfit you could wear down the pub. Or even if you were going to a fancy dress party, but there's still something much cooler about Zod, not least because he makes Superman's red pants over tight trousers combo look a little, well, daft.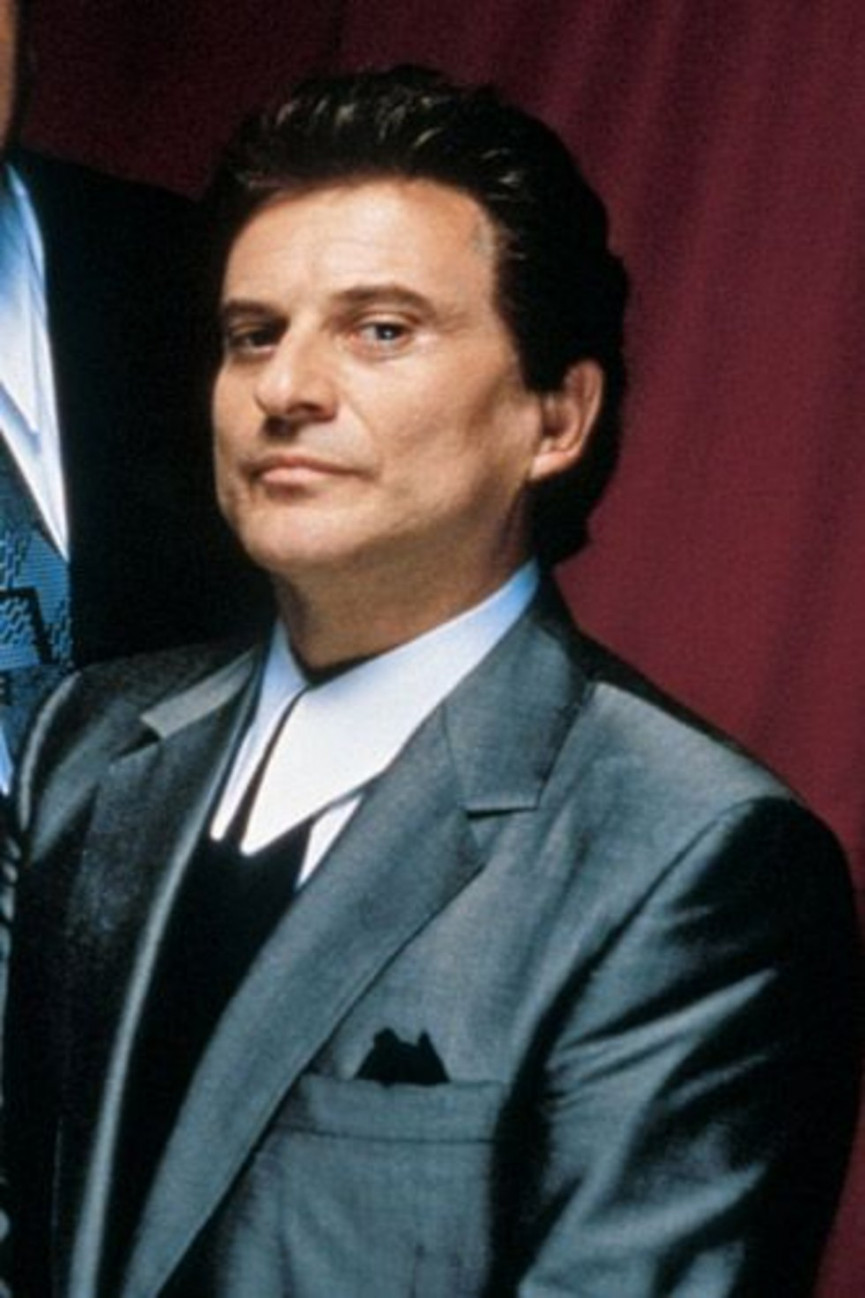 Tommy DeVito - Goodfellas
Trigger-happy Tommy is a tad flashy when it comes to his dress sense. Take, for instance, his shiny grey jacket, and over-sized collar on his white shirt. While that doesn't seem like it would work, it does. He's even got a snappy black pocket square.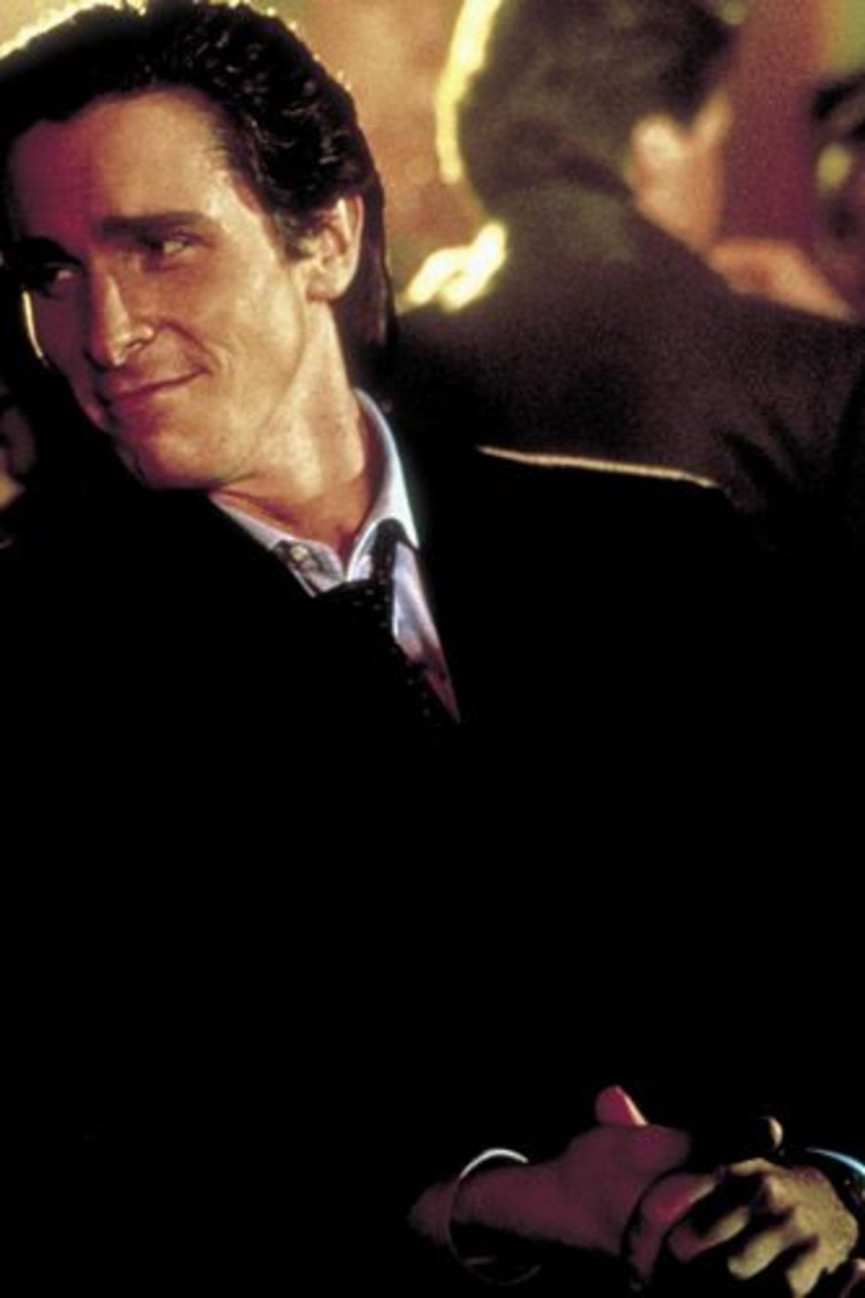 Patrick Bateman - American Psycho
If there was an ultimate stylish villain, then that would be Patrick Bateman. Unlike some of the others in the list, he actively dresses in a stylish way, to sate his narcissistic attitude and keep up appearances. From his classic Rolex (although it's not a Rolex according to this) to his Wall Street style pinstripe suits, this is a man who is obsessed with his looks.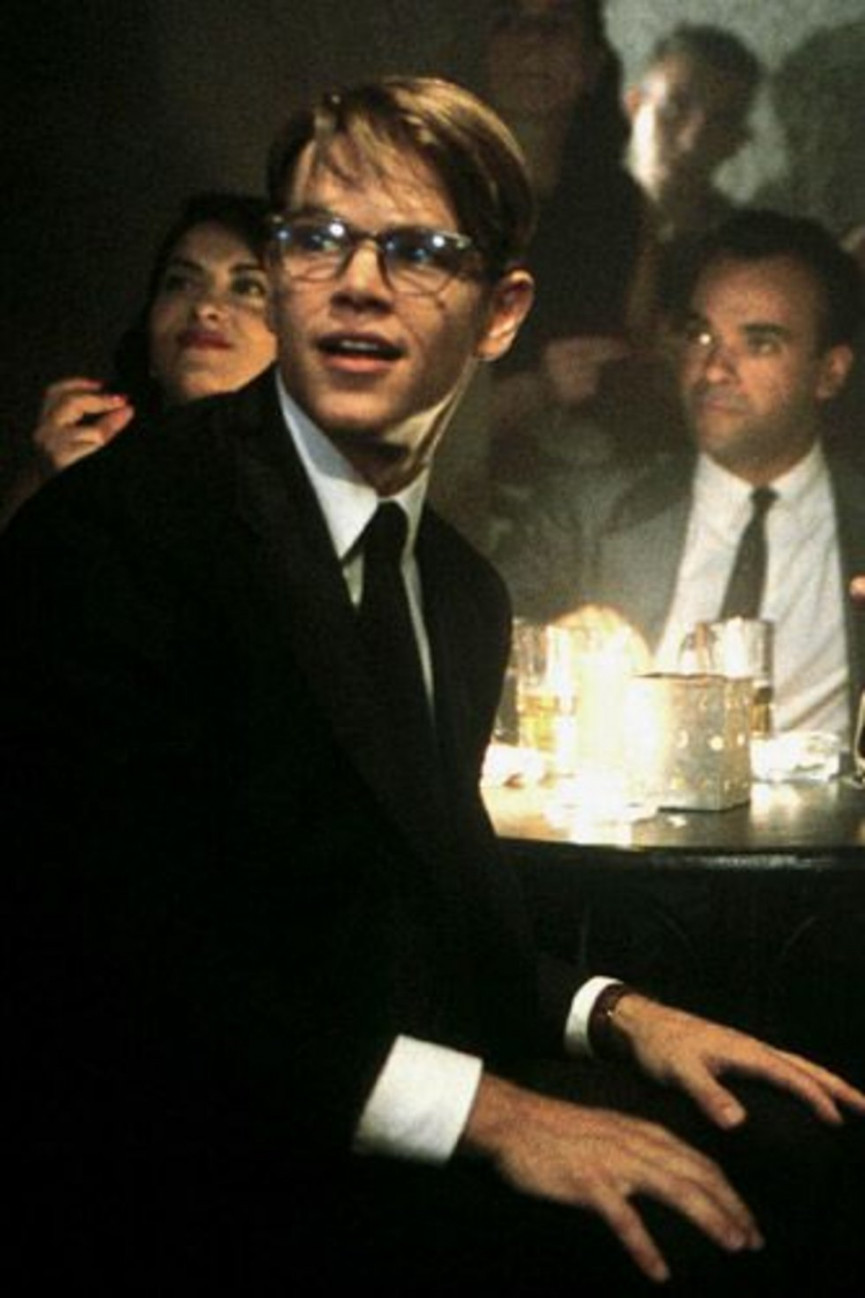 Tom Ripley - The Talented Mr. Ripley
Tom Ripley changes his sartorial code to fit in with different disguises. First, American preppy, when he's struggling living in New York, then a more relaxed, European approach is taken in a bit to emulate his beloved Dickie. A style cameleon, if you will.