ShortList is supported by you, our amazing readers. When you click through the links on our site and make a purchase we may earn a commission.
Learn more
Call us shallow, but how a movie looks matters a lot. Sure, things like plot, script, and characterisation are all important, not to mention the performances of the actors. But this is an inherently visual medium we're talking about here - as this list of the most visually stunning movies on Netflix proves.
Netflix isn't exactly short of jaw-droppingly beautiful movies. The streaming giant may be more commonly associated with self-produced TV series these days, but it still packs an impressive library of hugely handsome films to dive into.
We've picked out 10 Netflix films currently on rotation that make a major visual impact, whether from sheer spectacle, impressive artistry, or gut-punching horror.
The most visually stunning movies on Netflix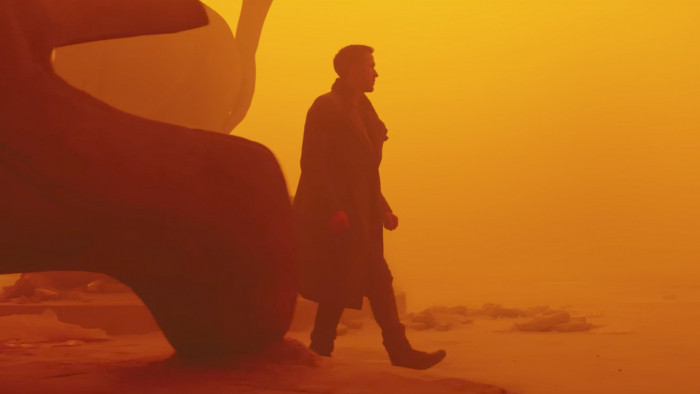 1

. Blade Runner 2049 - UK Only
The original Blade Runner was one of the most visually distinctive and influential movies ever made. This sequel from Denis Villeneuve couldn't possibly hope to have the same impact, but it gets shockingly close – and all whilst ploughing its own distinct visual furrow. Blade Runner 2049 frequently bathes the screen in striking swathes of colour, while the sci-fi world it creates has a tactile, lived-in believability.
Image Credit: Warner Bros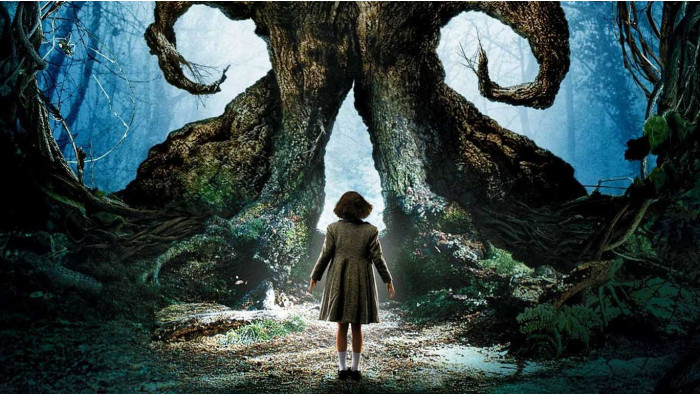 2

. Pan's Labyrinth - UK Only
Pan's Labyrinth is the sort of movie that will stick in your brain for years. Part of that is down to its harrowing tale of a child's supernatural discovery amidst the brutal Spanish Civil War. Another is down to the film's grotesquely inventive creature design, rendered through some impeccable practical effects work. It's undoubtedly Guillermo del Toro's defining visual masterpiece, which is really saying something.
Image Credit: Warner Bros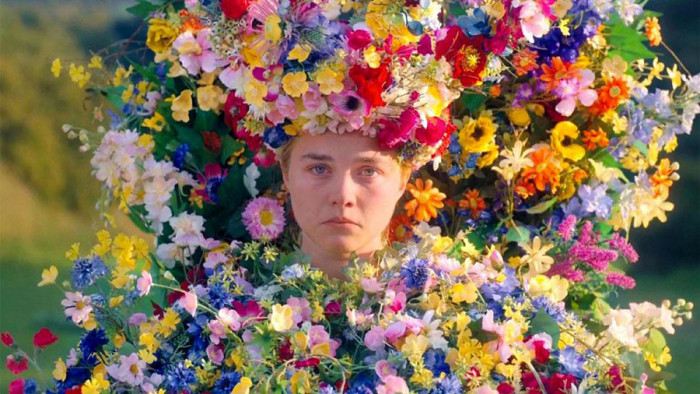 There aren't many horror films that warrant the description 'beautiful', and still fewer that bathe their creepiest scenes in almost perpetual light. Ari Aster's Midsommar is no ordinary horror movie, however. This profoundly unsettling film tells the tale of a group of young Americans who travel to an ostensibly benign Swedish village, discovering too late its adherence to a set of deadly pagan traditions.
Image Credit: A24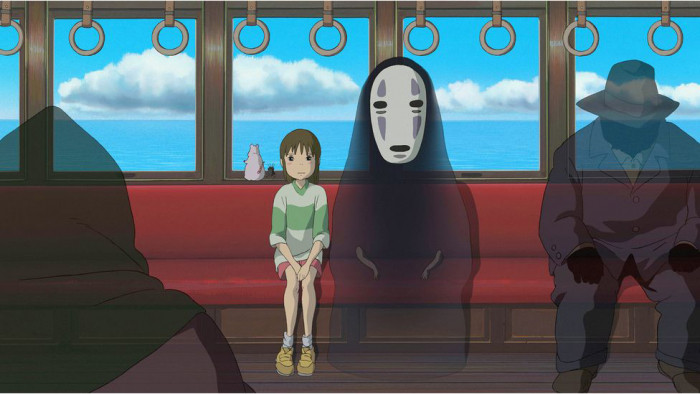 4

. Spirited Away - UK Only
We couldn't very well write a list of visually stunning Netflix films without a nod to the collection of Studio Ghibli films that pretty much lives permanently on the service. You can take your pick of the Japanese animation studio's peerless productions, but Spirited Away is among the most aesthetically evocative. Its world of mournful spirits, snuffling pig-people, and grotesque witches is one you'll want to get lost in.
Image Credit: Studio Ghibli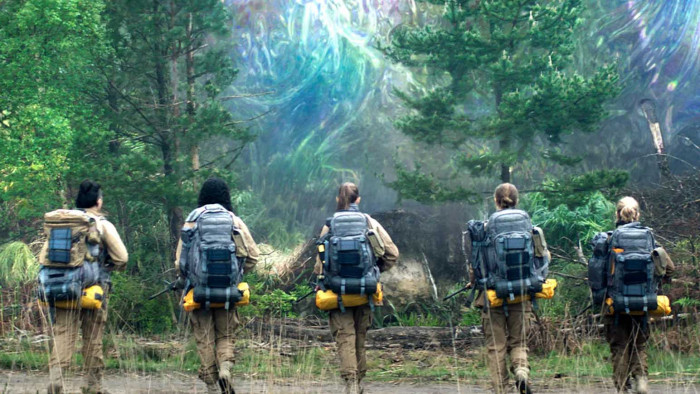 5

. Annihilation - UK Only
Writer-director Alex Garland has contributed to his fair share of visually arresting films in his time (Ex Machina and Sunshine among them), but none is more distinctive than Annihilation. This hallucinogenic adaptation of Jeff VanderMeer's sci-fi novel fills its most memorable scenes with a synaesthetic sense of dread, as a team of explorers led by Natalie Portman investigates a mysterious alien quarantine zone.
Image Credit: Netflix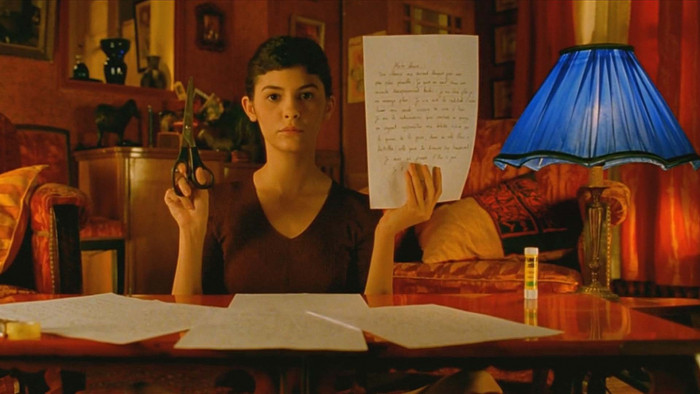 Jean-Pierre Jeunet's Amelie has such a quirky sensibility and such a distinctive look, it's become one of the most referenced (not to mention parodied) movies of the 21st century. Audrey Tatuou plays the titular match-maker, who sets out to improve the lives of her neighbours. However, it's the film's almost fantastical portrayal of Parisian street life that really mark it out as something to behold.
Image Credit: Momentum Pictures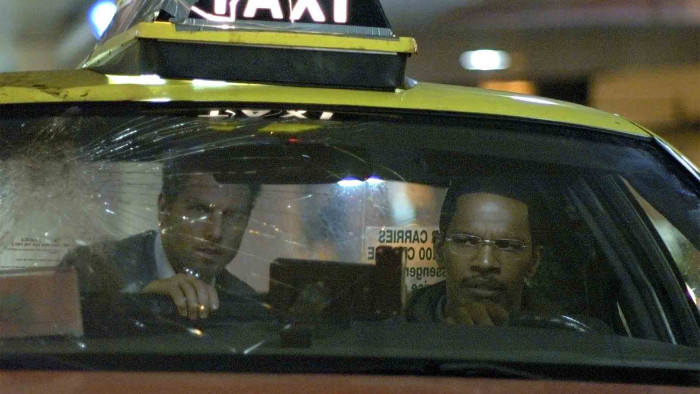 Director Michael Mann has always had an eye for a slick city scene, and Collateral is chock full of the things. While the film tells the simple story of a ruthless hitman (played by Tom Cruise) and the hapless cab driver (Jamie Foxx) he ropes into his deadly plans, the main character here is really night-time Los Angeles and its moodily illuminated streets.
Image Credit: Paramount Pictures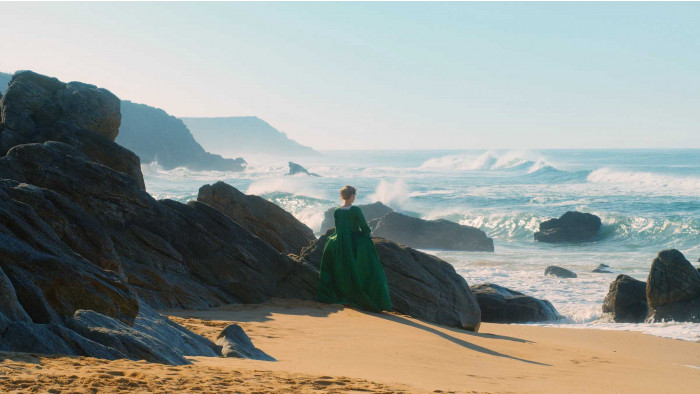 8

. Portrait of a Lady on Fire - UK Only
Quite fittingly, given its title and subject matter, Portrait of a Lady on Fire is as pretty as a picture. There's a pronounced painterly quality to Céline Sciamma's French-language film. Noémie Merlant plays an 18th century painter who is commissioned to observe and ultimately paint the portrait of a young noblewoman, leading to a passionate affair between the two.
Image Credit: Pyramide Films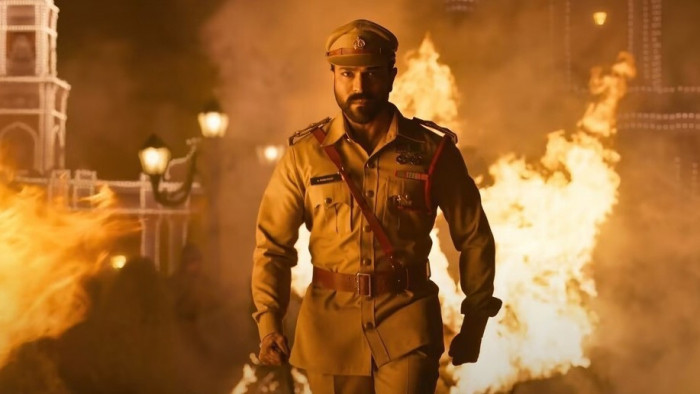 RRR is one of the most jaw-dropping movies you will ever see. It is the most expensive Indian film ever made but every rupee spent can be seen on the screen as it's a visual masterpiece. RRR manages to pack in all manner of fights - some with fists, some with guns, even tigers are used - in its twin tale of two men trying to make it during the British Raj of the 1920s.
Image Credit: Dreamz Entertainment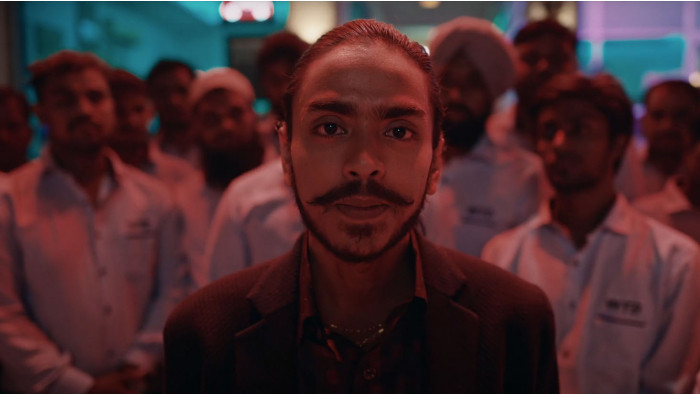 10

. The White Tiger - UK/US
Aravind Adiga's fantastic debut novel was brought to life in 2021, thanks to the deft direction of Ramin Bahrani. His visuals complement the twisted storyline of a driver who rises through the ranks - and his caste - thanks to some brilliant scheming. Satire has never looked this sumptuous.
Image Credit: Netflix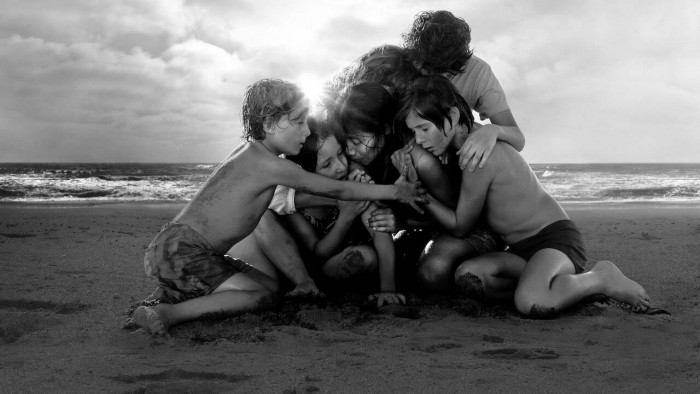 While his previous film Gravity won Oscars for Best Cinematography and Best Visual Effects, Alfonso Cuarón's follow-up Roma is every bit as visually impressive – albeit in a far subtler way. This intimate snapshot of the Colonia Roma neighbourhood in Mexico circa 1970 has been shot in rich black and white. Press pause at any point in the film and you could probably enter the result into a photography contest.
Image Credit: Netflix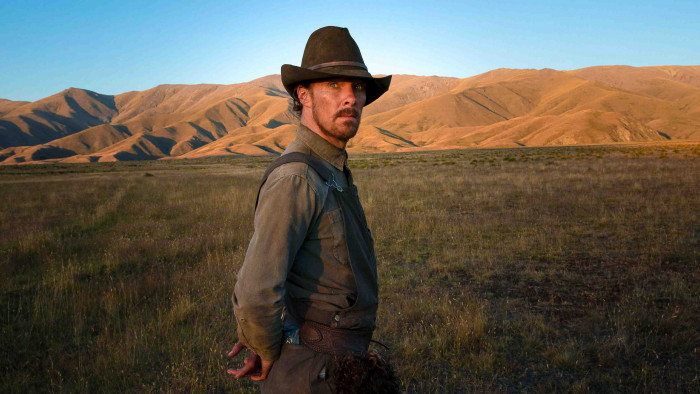 12

. The Power of the Dog - UK/US
Jane Campion's revisionist western is a film that is not only a stunning psychological slow burner but it looks fantastic, too, thanks to the sweeping vistas that Campion is famed for. The vastness of the landscapes is very much a metaphor for the themes in the movie, but taken at face value they are also beautiful to look at.
Image Credit: Netflix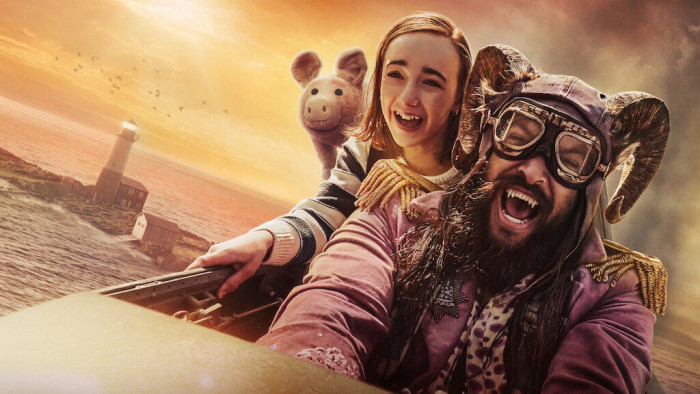 Not the best film on this list, but if you are looking for a visually stunning (and you obviously are, hence reading this article) children's fantasy then this is something of an overlooked gem. Jason Momoa plays Flip, an outlaw who teams up with an orphan to head to the land of dreams, where dreams are literally made.
Image Credit: Netflix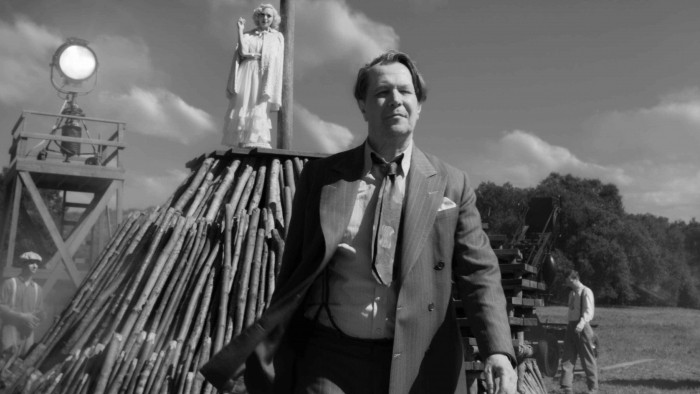 Another black-and-white movie on this list, which may be devoid of colour but that doesn't meant that the cinematography won't make your jaw drop. David Fincher's fantastic look at real-life Hollywood writer Herman J. Mankiewicz who wrote the classic Citizen Kane. The script was based on Fincher's late father's screenplay and he does a wonderful job visually to bring the story to life.
Image Credit: Netflix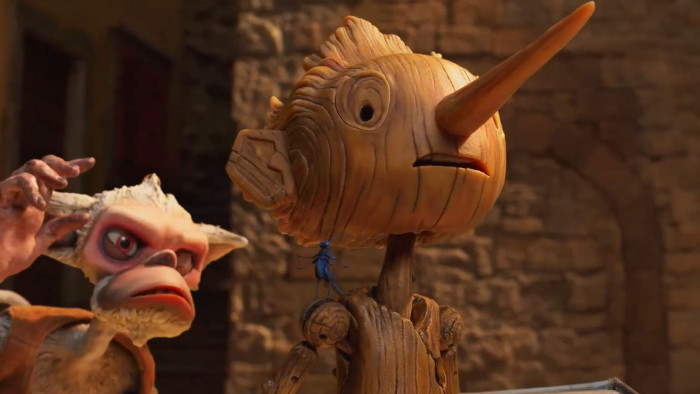 15

. Guillermo del Toro's Pinocchio - UK/US
Guillermo del Toro is the perfect visionary to bring the age-old story of Pinocchio to life and he has done so, creating one of the most beautiful stop-motion animations ever made. Going back to the original Italian text (which dates back to the 1880s) this is a darker, more adult fairy tale than what Disney offers - and all the better for it. You can watch this one in 4K and should be seen on the biggest screen possible. Beautiful stuff.
Image Credit: Netflix
Note: We have added whether you can find these movies on Netflix in the US and UK. Please check your region for availability.
What to Watch: great shows and movies you should be streaming on Netflix and beyond.
Related Reviews and Shortlists