ShortList is supported by you, our amazing readers. When you click through the links on our site and make a purchase we may earn a commission.
Learn more
Exclusive: 7 TV shows you need to binge-watch - according to The Punisher's Ben Barnes
The Westworld star exclusively fills us in on the ultimate offerings worth vegging out to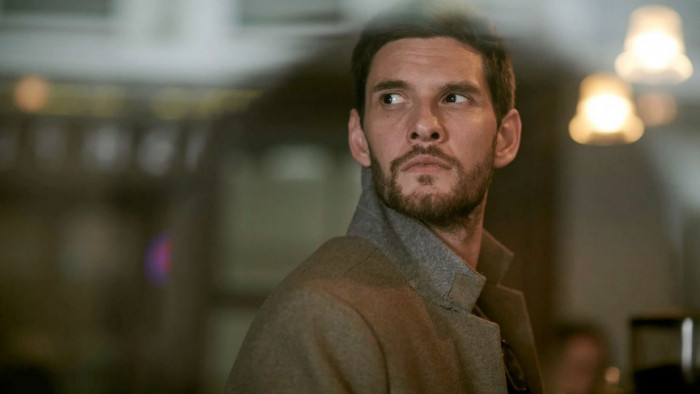 It's a truth universally acknowledged by television fans the world over that the prolonged wait between episodes is one of the most painful experiences imaginable.
So, spare a thought for Ben Barnes - star of HBO's Westworld, Marvel's The Punisher and BBC One's new drama Gold Digger - who, like many actors before him, has had to regularly endure weeks of purgatory before receiving a script and discovering the fate of his character.
The process "is like the equivalent of trying to binge a show that's released week to week," notes Barnes frustratedly. "You're like 'I just want the next episode please - just give it to me! What does it hurt?!' And then those 10 scripts are actually spread out over 10 months."
It's no real surprise then that Barnes' quest for storyline answers overflows into the streaming world. A self-declared binge-watcher, he freely admits that he regularly finds himself immersed in a prolonged series marathon.
"I probably do shamelessly watch a lot of TV - particularly at the minute - and I have no qualms about it. I have no shame. I can just pretend it's work if I want to or I can sink deep deep deep into it. I do binge an awful lot of stuff."
His latest poison? "Dead To Me - I really really liked the tone of it," he declares. "I've just watched The Politician and Carnival Row… lots of fantasy stuff. And there's Killing Eve… Jodie Comer is just sensational! I do really want to play the male Villanelle - it's a dream of mine." It also appears that the man behind Billy Russo's mask has another, ahem, rising passion. Yes, the one and only Jigsaw loves nothing more than delving deep into an episode (or ten) of The Great British Bake Off - and his adoration for the show extends far beyond the confines of the screen (or the tent for that matter).
"If anyone who watches The Punisher asks about it, then no, I don't watch it. I just watch really cool stuff about fighting," he declares sheepishly. "I just watch MMA - that's it."
"Ok, so you really want to know? I do have - mainly it's just because I'm filthy - I've got a framed poster that someone gave me as a birthday present of all the innuendos from the first season of the Bake Off. It's in my downstairs toilet. It's all 'Nice buns Mary!' and 'I hope you don't get a soggy bottom'."
Given his love of all things series-related, we took the opportunity to get a Shortlist out of the Marvel star on that very subject.
Introducing: the 5 (and a bit) best series to binge-watch, according to Ben Barnes.

Gold Digger is out Tuesday 12th November and will be on shown on BBC One. "I was in my first year of uni when it came out. I literally remember tuning into the first ever episode on BBC Two - it was actually before anyone knew it was a comedy necessarily. For the first five minutes you're thinking, 'err, this is weird' - and then something will get you and you'll realise that actually, this is genius."
"I've watched all of the American ones as well and I think it's wonderful in a very, very different way. It's not the same style of comedy, but I do fully appreciate it for what it is. There's something very precious about their only being six episodes to a couple of seasons. And that's it, it's very limited. It's very precious - it's like life. You know that you're going to die and therefore your life is extremely precious. And it's a similar thing with some of those British series which don't have very many episodes to them." "This is nostalgia and it's also still the funniest thing ever made. Enough said." "The West Wing is something I still always go back - I think it's the greatest TV show. It's just one of the best TV series ever made. It's the characterisation of it and how it was made so many years ago - and yet still, you could apply any particular episode to the political landscape now. You can take any particular episode out of context and apply it to politics in England or anywhere else. There are so many solid didactic lessons in there - with Trump and Brexiteers."
"And then there's the characterisation. I have bumped into a couple of the actors from the show over the years in various places and got so much more starstruck than I would with mega movie stars. Like 'that's C. J. from The West Wing in a kitchen shop!' You've literally spent hundreds of hours with those people at that point so it's a big thing." "Anything with Phoebe Waller-Bridge in it; I love Fleabag and she also wrote Killing Eve. I've also seen the National Theatre live monologue that the first series was based on, so you can see exactly where it comes from, from inside her brilliant brain. The second season I thought really doubled down on doing my favorite thing for comedy to do, luring you in and breaking the fourth wall, which leads you into empathizing with her."
"Her emotional life and her politics and her quest for romance and sanity. It's very funny and that's very appealing, but then it all becomes quite sentimental and then just pulls the pin out the truth grenade near the end. A lot of my favorite comedians - like Tim Minchin - do that because he draws you into his politics, he makes you laugh and so you're completely on his side, and then at the end of it he says something sentimental about Christmas or missing your family. He has me in pieces because he's put me in a place of trust and then he just snaps it. He snaps the ginger - it's a ginger snap. That's good, write that down." "It's just the scale of the whole thing, it's incredible. So many things have been made about the Second World War." "I was late to it and so watched both seasons together, so it runs as one big season in my mind - they're quite sequential anyway. But Jodie Comer is just sensational! I do really want to play the male Villanelle - it's a dream of mine. I feel like I've got a pretty good facility for accents and things like that. I've now played some slightly off-kilter characters, so now if people say 'what would you want to do?' I really want to do that." "Can I have a seventh one? Bake Off - but then put in brackets: not if you're a Punisher fan. Because if you're a Punisher fan, I just don't watch the Bake Off. But then can I have another set of brackets next to it that say: but I do watch it? I guess you could say, if someone makes me watch it, I'll watch it every week."
Related Reviews and Shortlists