ShortList is supported by you, our amazing readers. When you click through the links on our site and make a purchase we may earn a commission.
Learn more
The best Wi-Fi extenders (2020): boost your Wi-Fi range now
The best Wi-Fi range extenders to improve your Wi-Fi signal throughout the home.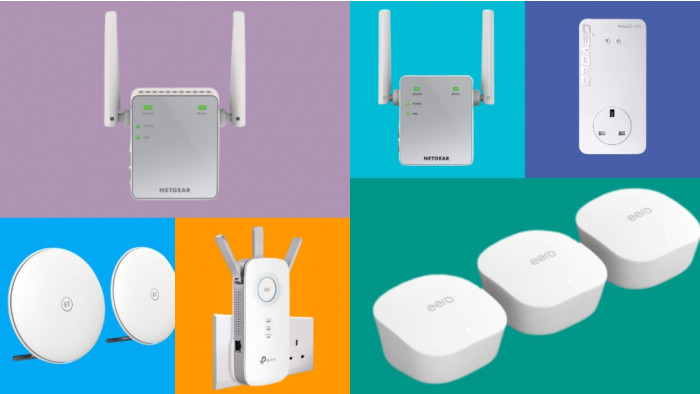 Now that many of us are working from home for the foreseeable future, finding the best Wi-Fi extender is essential. It's a bit of kit you need to ensure that your Wi-Fi signal stretches from your router to your improvised home office.

Ideally, you'd place your router smack-bang in the middle of your home, giving it the maximum possible reach, but we know that's not always practical. As Wi-Fi signals are affected (to varying degrees) by the type of material they need to pass through, this can mean that by the time your signal has made its way through your floor, and several walls, it's as weak as a three-day-old kitten.
There's nothing worse than dropping out of a video call at an essential moment, or having to walk your laptop into a different room, just because you want to download a file. Giving your Wi-Fi signal a boost means that you can experience a stronger signal in different rooms of the house, or eliminate Wi-Fi blackspots entirely.
There are lots of Wi-Fi extenders on the market. Many of them are confusingly named and it isn't always easy to determine which one is going to best meet your particular needs.
Never fear, we've done the research for you. Below you'll find our pick of the best Wi-Fi Extenders currently available to buy. We've considered a range of budgets and requirements, so there's a Wi-Fi solution available for everybody.
Make sure your web connection is protected with the best VPN.
---
What to look out for when buying a Wi-Fi Extender Before you buy any Wi-Fi extender, it's worth thinking about what level of Wi-Fi you're going to need throughout your home. If you're just looking to fill in a few Wi-Fi dead spots upstairs, then a carefully placed budget extender, plugged in on the landing, might well do the job for you, giving your signal that extra boost it needs.
On the other hand, if you need a rock-solid connection and are looking to use multiple devices, or are downloading or streaming lots of data (either movies or gaming), then consider a solution with multiple Ethernet reports for wired connections, or a Powerline option.
Speed, of course, is one of the main things to look out for. Measured in Mbps, the faster the better, but be aware that the levels quoted by manufacturers are theoretical only and will be affected by the strength of the signal coming into your home. None of the devices we've used previously have quite measured up their advertised speeds.
Previously, the demands on our own home Wi-Fi were limited, but now there are two home offices in the house, a stable connection is a must. A choice of wired or wireless connections has also given us the extra bit of security that we need. Now we don't have to worry about dropping signal during a crucial Zoom call with the boss and downloading big files is a breeze.
Related Reviews and Shortlists