Few First World Problems are as frustrating as the missed delivery. But don't fret the best video doorbells are here to be in when you're not.
Essentially a regular doorbell with video capability, a microphone and speaker bolted on, it allows you to talk to and see whoever's at the door whether you're home or the other side of the world.
UPDATED: Apple's release of iOS 13 is set to bring a number of new features to smart home users, including something called Secure Video which will offer 10 days of free cloud video storage if you have a HomeKit-compatible video doorbell.
Besides deliveries, it'll also come in handy for knowing if the kids are home from school yet, if anyone's been snooping around outside your home (most have motion sensors so this doesn't rely on burglars politely ringing the doorbell) and whether your cat is in or out.
Installation tends to be as simple as attaching it to the door or a wall if it's battery powered or wiring it in like a conventional doorbell. Just make sure your Wi-Fi signal is strong enough to reach outside your home and you're done.
Remember to upvote or downvote to have your say.
Best video doorbells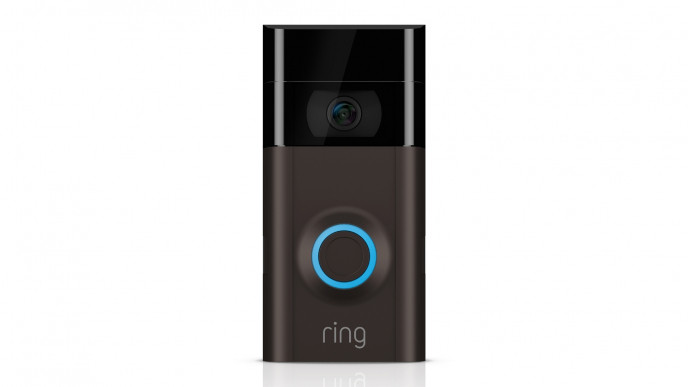 Originally called DoorBot when it was passed over for investment on Shark Tank (the US version of Dragons' Den), the now more snappily named Ring is probably your first thought for video doorbells, and with good reason. This second incarnation includes HD recording, interchangeable faceplates and motion detection as well as its ability for you to see, hear and speak to anyone at your door from a device or a PC. It also includes a rechargeable battery pack, so no wiring in is needed.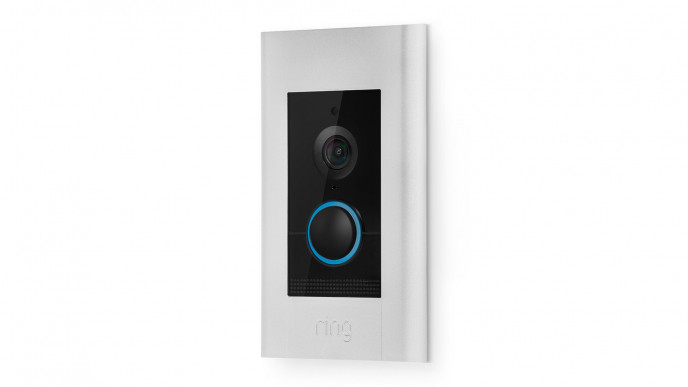 Billed as a professional grade solution, the Elite is a wider-view version of the Pro, but with a big difference – how it's powered. Rather than requiring an electrical supply or batteries, the Elite is power over Ethernet, meaning that it draws energy from a network cable. While most people won't need this kind of whiz-bang technology, it means you won't be tied to where you can site wires and you'll enjoy a reliable connection into the bargain.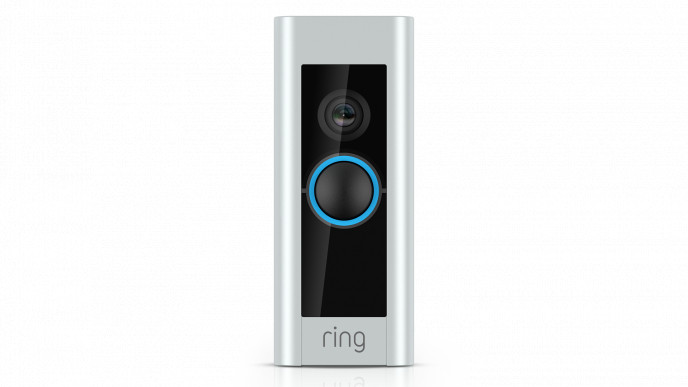 While the jury's still out on the question of whether video doorbells help reduce crime, one thing is certain – if someone makes off with your Ring Pro, the company will replace it free of charge. The Pro is the ultimate domestic wired-in doorbell, complete with an ultra-slim design, customised motion zones and four interchangeable faceplates so you can dress your device to suit your home perfectly. It also comes with a retrofit plate if you're upgrading from another Ring doorbell.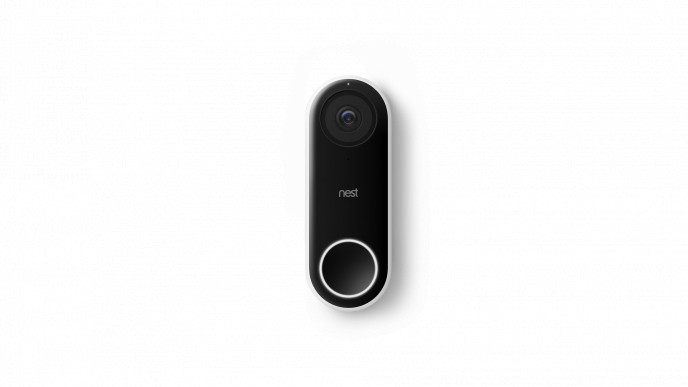 Wire-in the Hello and get ready to enjoy a whole host of functionality. This includes pre-recorded messages for visitors for when you can't answer straight away, ambient noise reduction so you can hear them without any muffle, and, if you sign up to a Nest Aware subscription, familiar face alerts. It'll spot the difference between family members and strangers. There's even a three-hour snapshot history feature so you can see your home's activity highlights at a glance.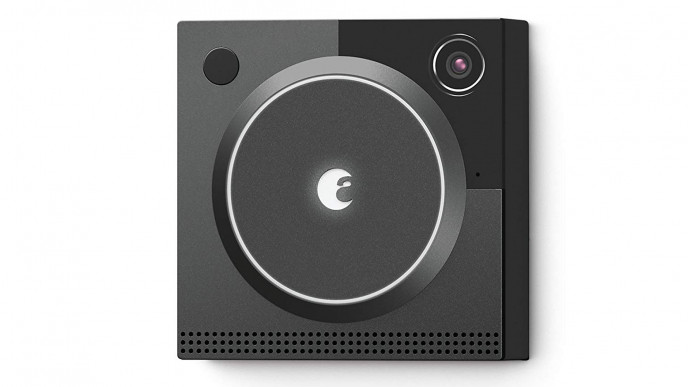 If you live in the US, the August doorbell is a great product but sadly, while it'll work in the UK, you'll be missing out on some of its functionality. Alexa skills aren't available, for example, plus, while it is compatible with August smart locks, again these are designed for American doors, not UK barrel locks. What you're left with is a decent enough wired-in doorbell – free video recording for up to 24hrs after the event and a floodlight for clear recording at night.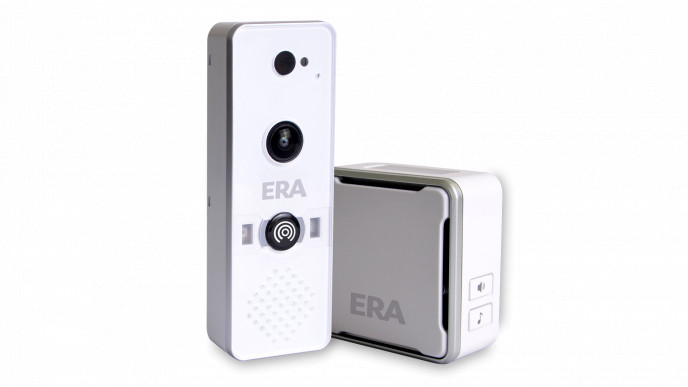 You'll need to raid your toolbox to fit this doorbell as it's powered by existing doorbell wiring, but the pay-off is rather good. Not only can you pair up to four chime units to the DoorCam – perfect for large properties, it records HD 720p video footage with night vision and adjustable PIR motion detection sensitivity – so it won't be set off by passers-by. Available in black or white.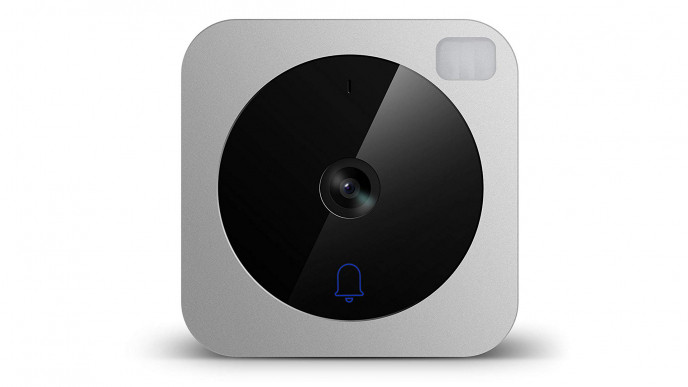 While it looks more like a camera than a doorbell, most of the basic doorbell functions have been included in the Vuebell, as well as a few extras. For example, it'll connect to Alexa if you want to see outside via an Echo Show or Spot, there's infrared detection as well as motion, plus there's a 185° wide horizontal field of view, which is greater than some. It needs to be wired in, however, and while there are installation videos via a QR code, some users have reported difficulty with fitting and Wi-Fi connection issues.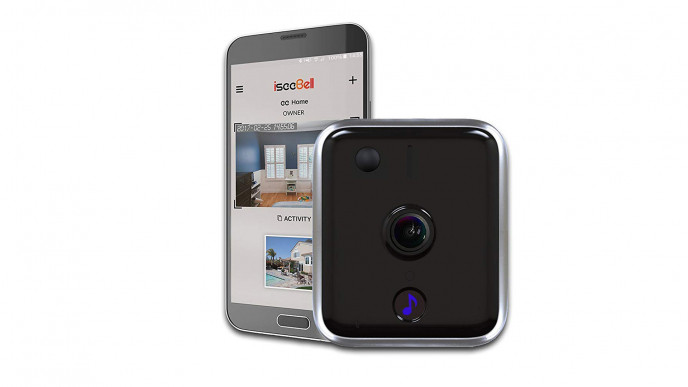 A pocket-friendly price means a few trade-offs in this doorbell (like some cheaper models, you'll see snapshots of activity rather than video clips unless you subscribe to cloud recording). But on the plus side, all the major components are there – live streaming, 185° view, night vision and multiple users so even your kids can see who's at the door before they answer it. One niggle is that the blue button to ring it is only clearly visible at night, so unfamiliar guests may just end up knocking.