ShortList is supported by you, our amazing readers. When you click through the links on our site and make a purchase we may earn a commission.
Learn more
There are many ways a movie can be cool. It could be because of the cinematography, the actors, the script, the direction, the costumes.
Sometimes, it's an iconic scene that will capture "cool", a defining moment that burns through the celluloid branding our brains.

In our latest update we've added another Tarantino classic, because how could Pulp Fiction not end up on this list eventually? We've also included Le Samouraï, a French crime thriller from the 1960s that established a blueprint for cool still being used in movies today.
The following list are 26 movies that are the epitome of cool - chosen for myriad reasons, they have what it takes to be among the world's coolest movies…

The coolest movies of all time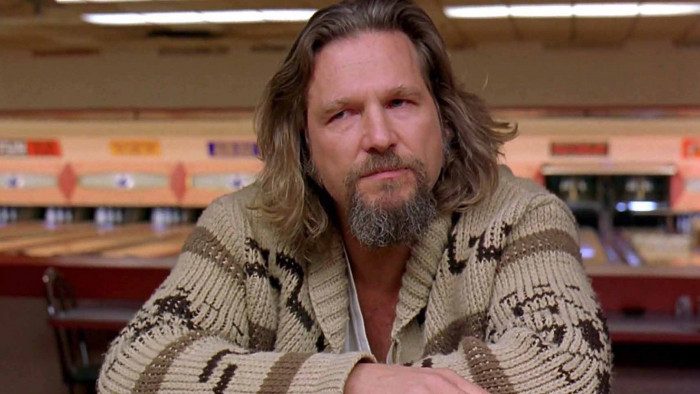 Jeff Lebowski was not hip; his demeanour suggested an overgrown slacker; he was unemployed with seemingly little or no prospects. However, he was The Dude, and for this he was cool. In a career littered with cult classics (Raising Arizona, Barton Fink, Miller's Crossing, Fargo…), The Big Lebowski is the Coen Brothers' masterpiece. Since its 1998 debut the film has taken on a life of its own (how many films have a religion in its honour?) and it continues to speak to our confusing times. A case of enduring cool.
Image credit: Working Title Films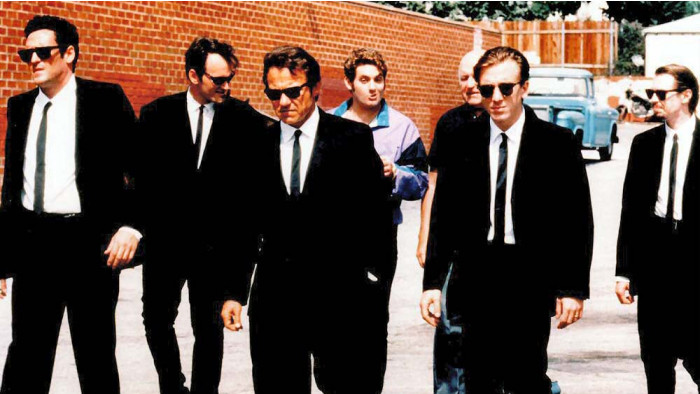 Unless you were there, it's difficult to envisage just how uncool suits were in the early 90s. Firstly acid house had heralded a freer, more relaxed mode of dress among the youth of the late 80s, and then the aforementioned grunge kids came along and were just content to raid the local thrift stores for sartorial (in)elegance. Quentin Tarantino's Reservoir Dogs gave suits a much needed shot in the arm. Combining a magpie's eye for pop culture with snappy dialogue and a suite of fully formed characters, Reservoir Dogs set a new benchmark for alternative cinema.
Image credit: Miramax Films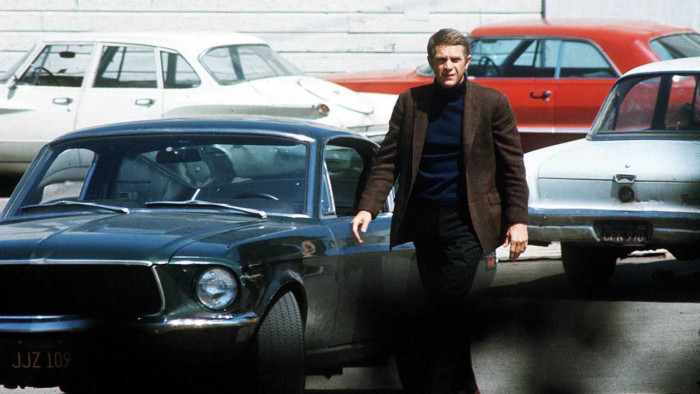 There might be many pretenders to the throne but there is only one King of Cool, and that, of course, is Steve McQueen. With his stylish, clean cut Ivy League-cum-mod apparel, McQueen reached a devilish crescendo in Bullitt. Yes, the iconic opening titles and that car chase help, but Bullitt has endured because of one reason, and that reason is Steve McQueen.
Image credit: Warner Bros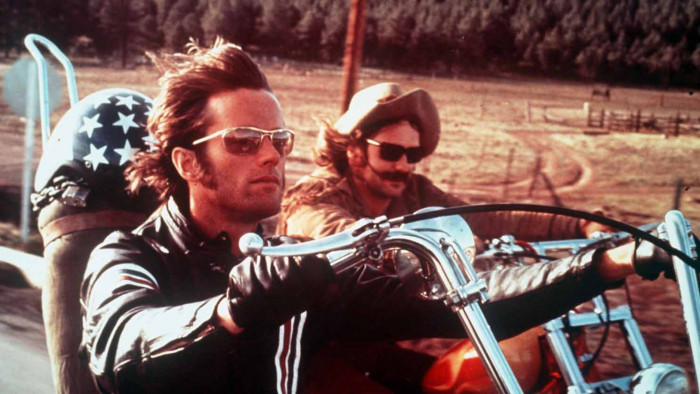 If Bullitt managed to meld conventionality – Steve McQueen's character was a cop, albeit a maverick – with cool, Easy Rider made no apologies in embracing the late 60s counterculture. A psychedelic road movie starring Dennis Hopper, Peter Fonda and Jack Nicholson, its notion of attaining freedom and dropping out of society spoke to a generation.
Image credit: Columbia Pictures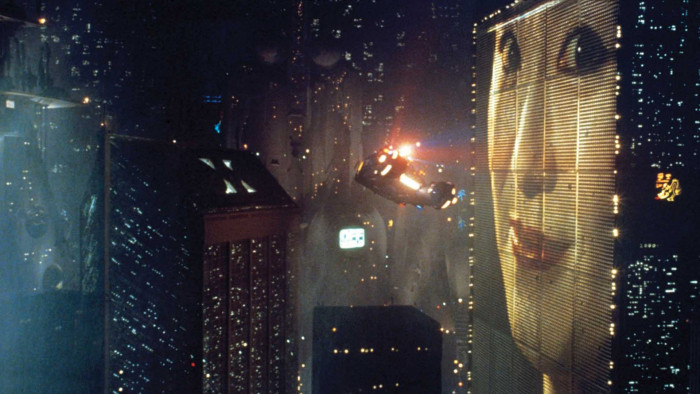 The second entry in our list from director Ridley Scott, but it's well-deserved. Blade Runner was released in 1982, and it's a science-fiction classic based on Philip K. Dick's 1968 novel Do Androids Dream of Electric Sheep? It's set in a dystopian future LA in which replicants, synthetic humans, work on space colonies. A group escapes, and cop Rick Deckard must find them. The cast is strong, with Harrison Ford playing Rick Deckard, and Daryl Hannah and Rutger Hauer playing the lead replicants. It's bleak yet atmospheric, with a gorgeous score and beautiful, rain-soaked visuals.
Image credit: Warner Bros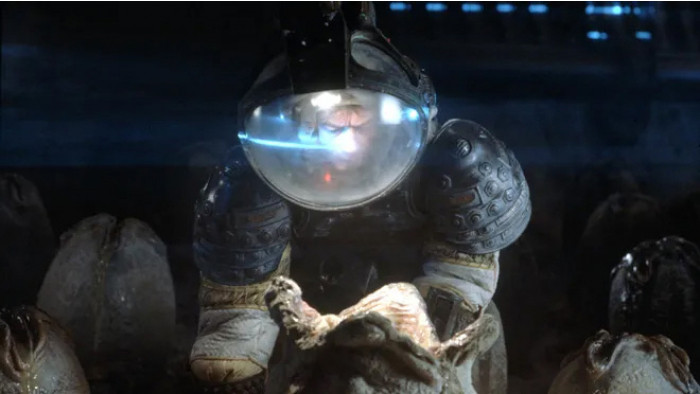 This 1979 sci-fi horror is a classic for a reason. Directed by Ridley Scott, it's about the crew of the Nostromo, a commercial space tug craft that comes across a mysterious distress signal from an undiscovered moon. They find themselves coming face to face (or is that face to chest?) with a deadly alien set loose on the ship. The cast of this movie is mind-blowing, including Tom Skerritt, Sigourney Weaver, Veronica Cartwright, Harry Dean Stanton, John Hurt, Ian Holm, and Yaphet Kotto. What makes it a favourite in our books is that it's a new take on the sci-fi genre. Don't expect pristine spaceships and Star Trek-like utopias here. But instead, there are glorious and grotesque designs inspired by the Swiss artist H. R. Giger and industrial-looking tech that's gritty and grimy. The sequel, Aliens, is well worth a watch but don't waste your time on the newer movies in the franchise.
Image credit: 20th Century Fox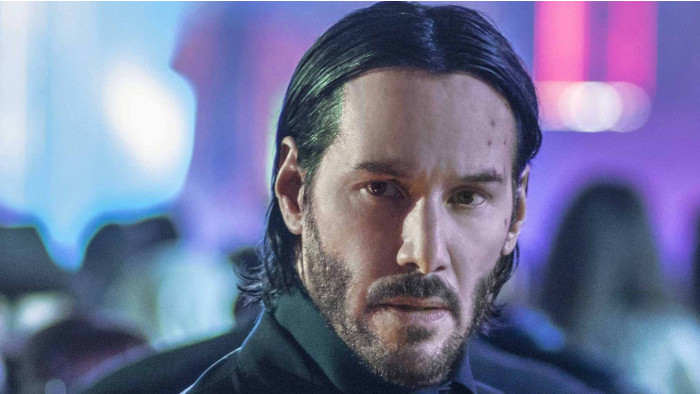 Everyone's definition of "cool" is different, but in our books, there's no cooler movie than John Wick. The original 2014 movie, John Wick, is where you should start, but we highly recommend you check out the whole franchise – there are three movies in total and a fourth on the way soon. Keanu Reeves plays John Wick, a former hitman forced back into the criminal underworld he thought he'd left behind years before. It's super slick and stylish, with plenty of gorgeous-looking rainy city scenes illuminated by neon lights. But it's the action sequences that truly shine. They are mind-bogglingly fantastic but, somehow, never border on the absurd. This is likely due to director Chad Stahelski, who worked as a stunt double for Reeves on The Matrix trilogy and knows how to craft the perfect fight scene.
Image credit: Summit Entertainment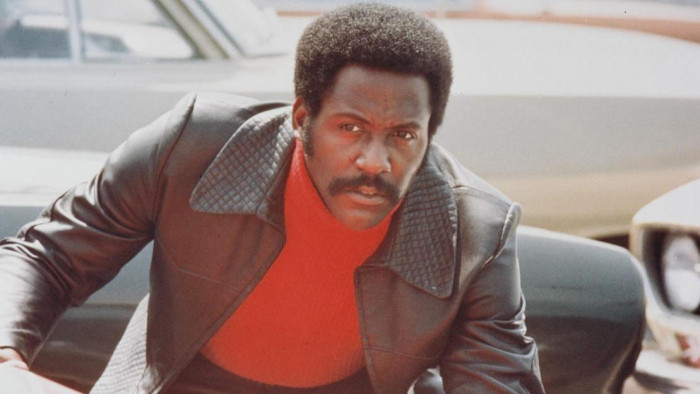 If one were to assemble a list of ingredients for a cool film it might read something like Shaft. Gangsters? Check. Copious use of leather? Oh yes. A stunning soundtrack? Step forward Mr Isaac Hayes. Popularisation of a new genre? Indeed, take a bow Blaxploitation films.
Image credit: MGM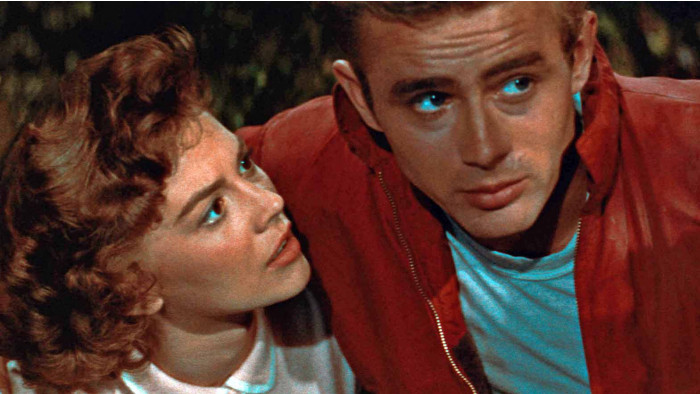 If The Wild One opened the door to a brave new world, Rebel Without A Cause stylishly sauntered in through that door and nothing would be the same again. James Dean's iconic performance as the titular troubled teen Jim Stark sent shockwaves through Hollywood. The realism spoke to teenagers around the world, as men and women alike flocked to witness this authentic portrayal of malcontented youth. Dean's death a month before the film's release meant that the film was crystallised in the canon of cool for eternity.
Image credit: Warner Bros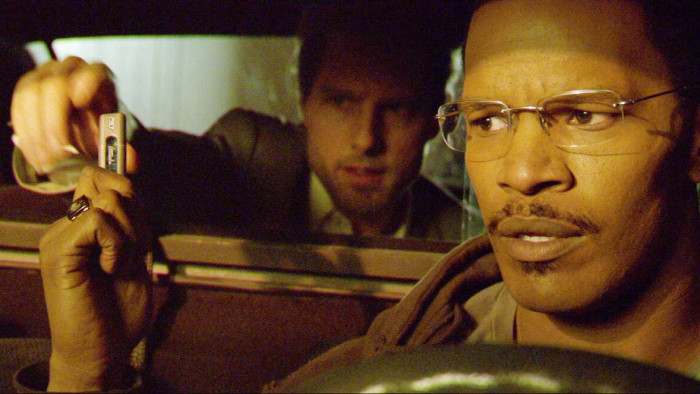 Collateral is another neo-noir action thriller directed and produced by Michael Mann (of Heat fame). It's a tense movie starring Jamie Foxx as a cab driver called Max in Los Angeles. He has a customer called Vincent, played by Tom Cruise, who asks Max to drive him to many locations across the city. It soon transpires that Vincent is actually taking Max hostage as he goes on a killing spree. The movie was released in 2004 and received great critical acclaim, with many critics and viewers applauding the performances from Foxx and Cruise.
Image Credit: DreamWorks Pictures / Paramount Pictures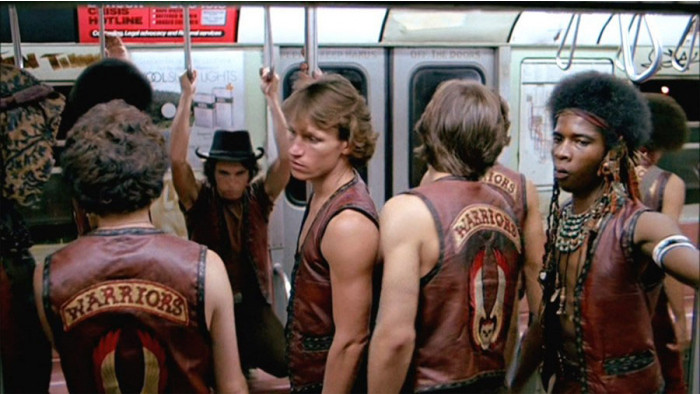 The Warriors is a 1979 action thriller and has become a cult New York classic over the years. If you plan on visiting, watch this first – especially if you want to visit Coney Island. The movie is directed by Walter Hill and based on Sol Yurick's 1965 novel of the same name. It follows the story of a fictitious New York gang that must travel 30 miles from the north of the Bronx back down to Coney Island in Brooklyn after being framed for the murder of a gang leader. This is an action-packed adventure with tense storytelling and brilliant acting, and the soundtrack is also phenomenal.
Image credit: Paramount Pictures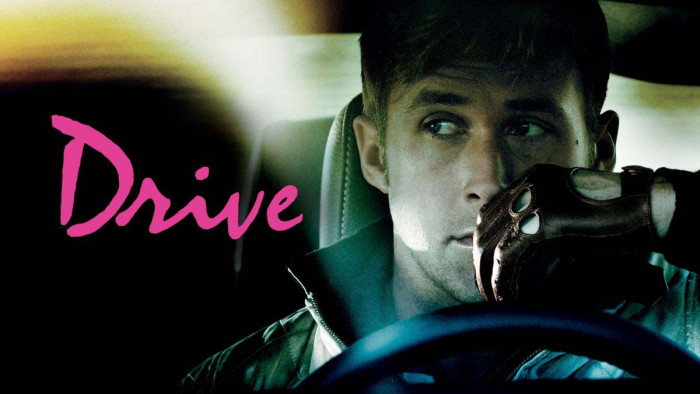 This slick 2011 neo-noir action movie is dripping with cool. Directed by Nicolas Winding Refn (the brains behind Bronson and, more recently, The Neon Demon), it's based on James Sallis's 2005 novel of the same name. There's so much to love about this film, from the beautiful neon-lit city scenes and thumping electro soundtrack to breathtaking performances from the cast, especially Ryan Gosling and Carey Mulligan. Gosling stars in the leading role — although we never learn his name — as a Hollywood stunt driver who also works as a getaway driver on the side and gets tangled up in a complicated web of betrayal. It's a fantastic, tense movie with some beautiful, heartfelt moments – but this is Nicholas Winding Refn, so do expect violence and gore, too.
Image credit: FilmDistrict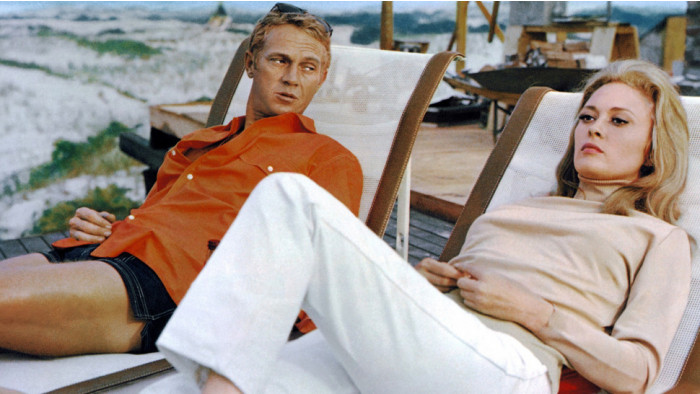 13

. The Thomas Crown Affair
Any film starring Steve McQueen automatically gets 10 bonus style points. He stars alongside Faye Dunaway as a bank robber looking to outsmart Dunaway's insurance investigator. A romance ensues. The film was also remade decades later, starring the suave Pierce Brosnan. However, the style of 1968 holds up a bit better than that of 1999.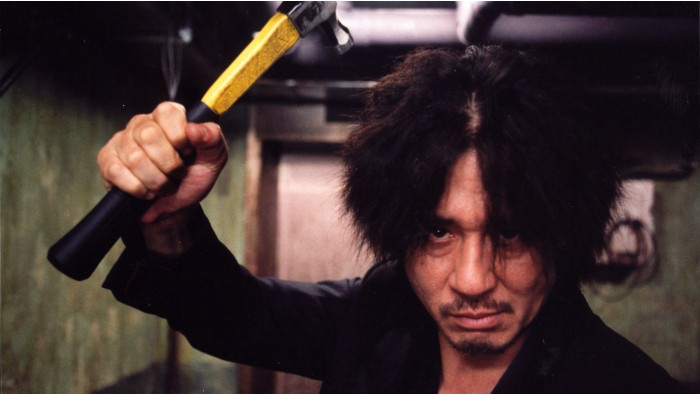 The film that introduced Korean cinema to a generation 20 years ago. Park Chan-wook's Oldboy drips style in the choreography of its fight scenes. Oh Dae-Su is imprisoned for 15 years and, on release, hunts down his captors. Despite being one of the most famous films from South Korea, it is actually the middle chapter in a trilogy, book-ended by Sympathy for Mr. Vengeance and Lady Vengeance. However, Oldboy is the best, and most stylish, of the three.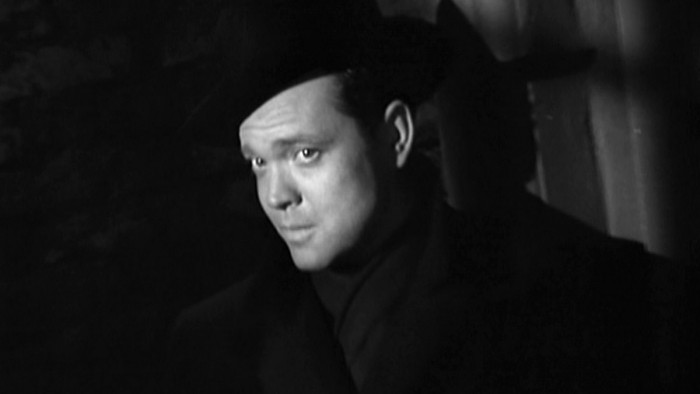 The Third Man is one of the oldest movies on our list and is considered one the best British movies of all time. The Third Man is set in Vienna shortly after the Second World War. It's about a man called Holly Martins (Joseph Cotten) who arrives in the Austrian city to meet his friend Harry Lime (Orson Welles), only to learn Lime is dead or is he? Everything isn't as it seems, and because Lime's death seems suspicious, Martins stays in Vienna to investigate. This is a noir film with expressionist cinematography, a highly atmospheric style and memorable theme music by zither player Anton Karas.
Image credit: British Lion Film Corporation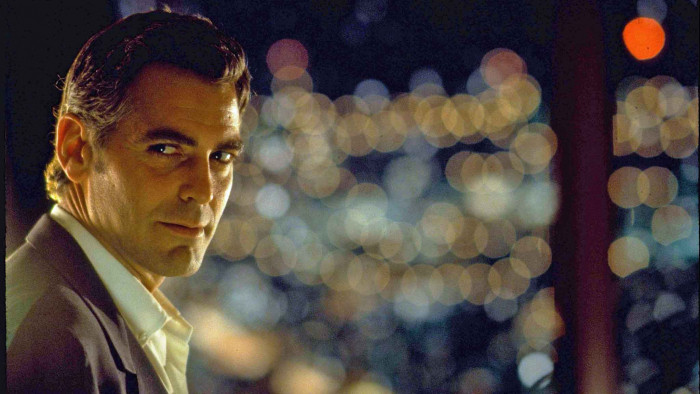 Much like Trainspotting, Out Of Sight had fortunate beginnings. In this case an Elmore Leonard novel. However, without the presence of one George Clooney, Out Of Sight could have been merely good. Imbued with an unquenchable thirst for life and adventure, and possessed of a cocksure attitude, Clooney's Jack Foley is one of the coolest characters on celluloid. His hotel bar confrontation with Jennifer Lopez is worthy of cool status alone.
Image credit: Universal Pictures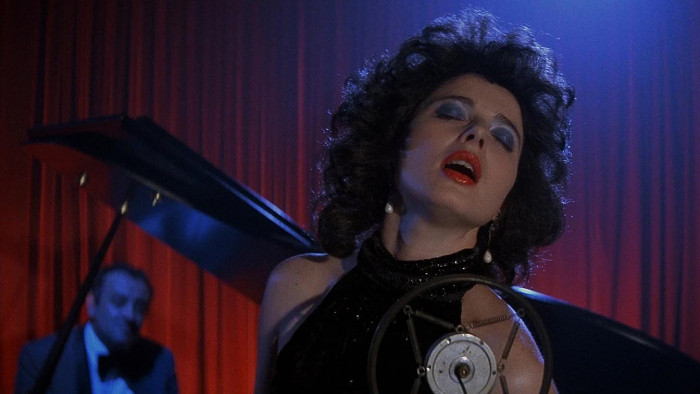 This atmospheric 1986 neo-noir mystery movie was written and directed by the king of weird cinema, David Lynch. It has a fantastic cast, including Kyle MacLachlan (before he became famous as Agent Dale Cooper in Twin Peaks), Isabella Rossellini, Dennis Hopper, and Laura Dern. It's about a young college student, played by MacLachlan, who discovers a human ear in a field. This leads to him uncovering a criminal conspiracy and brings him close to a distressed lounge singer – she sings the 1951 song Blue Velvet, which explains the name of this movie. Like much of Lynch's work, this film has achieved cult status over the years and is considered one of his best movies.
Image credit: De Laurentiis Entertainment Group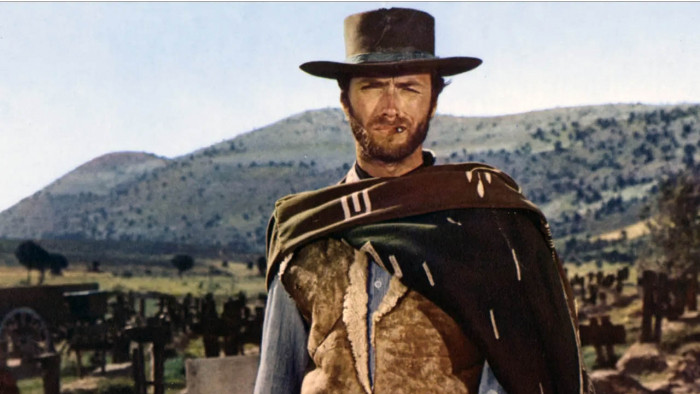 18

. The Good, The Bad and the Ugly
Sergio Leone's The Good, The Bad and The Ugly is considered to be one of the best westerns ever made. His stylish direction is shot through this piece, but the real cool factor comes from "the man with no name." It was the iconic performance of Clint Eastwood's early career, and that image of a steely face with a cigar poking out and poncho is unforgettable. It was the last to be released in the Dollars trilogy, alongside A Fistful of Dollars and A Few Dollars more.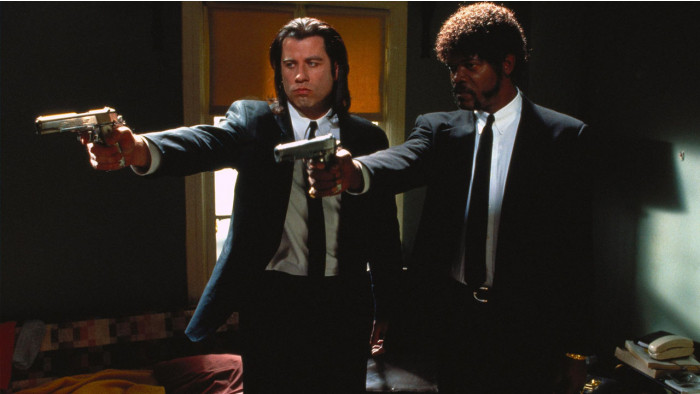 The film that really cemented Tarantino's brand of cool in the mind of the mid-90s public, Pulp Fiction is literally the poster child for cinematic cool. It's the music cue at the diner stick-up. It's Royale with cheese. It's the Tarantino dance-off, it's Samuel L. Jackson and it's definitely Christopher Walken's watch monologue. And if these haven't sparked off memories of watching Pulp Fiction, you clearly need to watch Pulp Fiction, stat.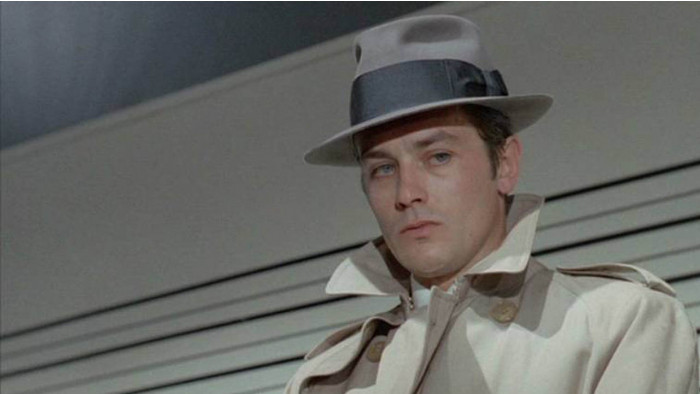 Nope, this isn't a samurai film. It's a 1967 French noir thriller. And while a good many of you may not have seen Le Samouraï, it's one of the most influential flicks on this list. It might be considered a direct descendant of Drive, whose lead character references this movie. Jef Costello is a contract killer with a killer fedora and trench coat, a sharp look just about as sharp as his samurai instincts. An impassive anti-hero and striking look make this film about as cool as they get.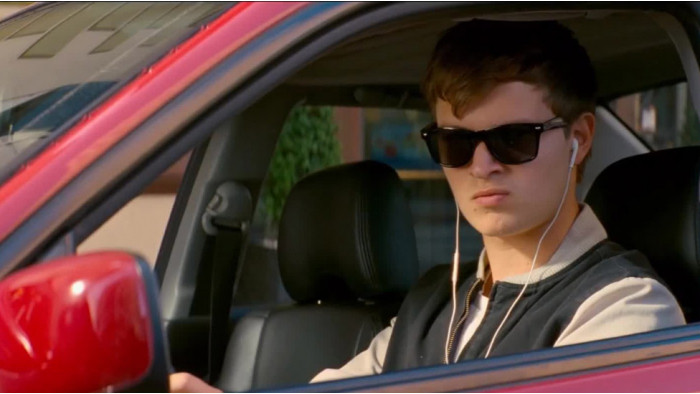 Making a film appear very deliberate has a big hand in style and coolness. Edgar Wright's Baby Driver is choreographed to the beat, turning car chase scenes into dance sequences. And the tracks used range from those of jazz legend Dave Brubeck to T Rex. Is it cool, or is it just plain arch? That's up to you. Baby Driver is certainly a fun watch, though.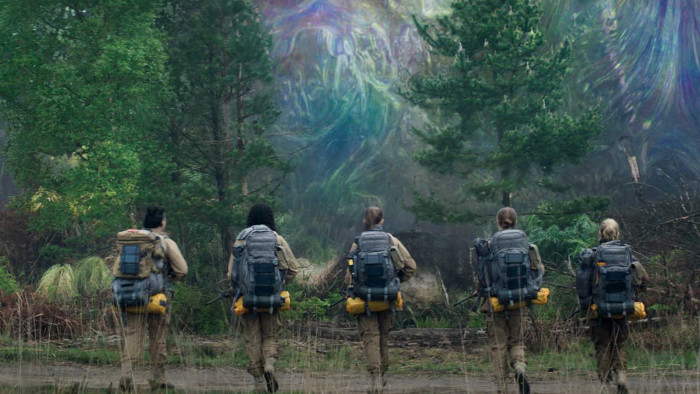 What's more cool than a bunch of intelligent, fascinating women setting off on a creepy sci-fi adventure into a shimmering forest? That's the basic premise of the tense, horrifying, and, at times, beautifully eerie 2018 sci-fi movie Annihilation. You can tell from the word go that you're not watching any old film, which is probably because it was written and directed by Alex Garland of The Beach and Ex Machina fame. However, the story is originally based on the 2014 novel of the same name by Jeff VanderMeer – and if you enjoy the movie, pick up the book afterwards, along with its sequels. There's a fantastic cast here, including Natalie Portman, Jennifer Jason Leigh, Gina Rodriguez, Tessa Thompson, Tuva Novotny, and Oscar Isaac.
Image credit: Paramount Pictures/Netflix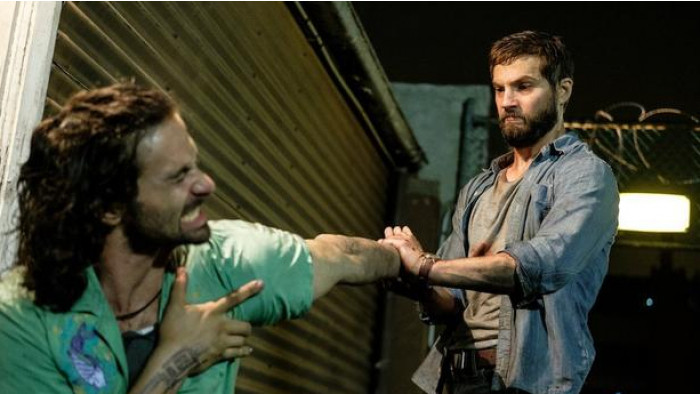 This one isn't cool in the way its actors are dressed. The often slick-looking Logan Marshall-Green is rather scruffy for most of Upgrade. But it does have a very neat exploration of a power fantasy. Grey Trace is disabled in an accident, but regains the ability to move freely thanks to an implant. However, this implant also talks to him, and can turn him into a fighting machine to take on John Wick. The switch-flipping moments when Grey gives over control of his body to the implant lead to some exceptionally badass moments.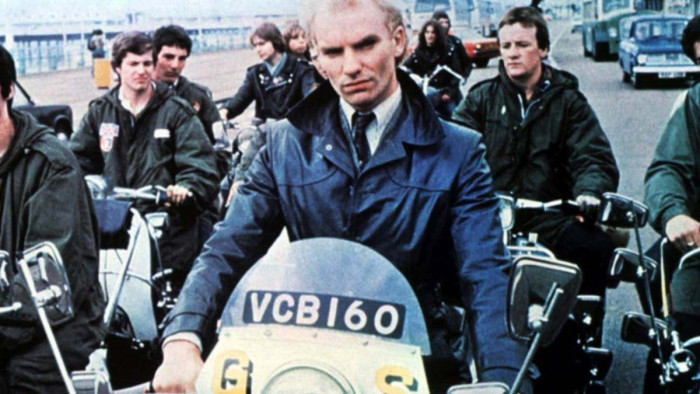 The law of cool subsection 3.14 states that mods are cool. The music, the fashion and the attitude still speaks to those wanting to locate the essence of hipsterdom almost 50 years on. Although made a decade and a half after the mods' initial heyday, Quadrophenia – loosely based on The Who's rock opera of the same name – remains a reference point for those wanting to mix style and subversion.
Image credit: Brent Walker Film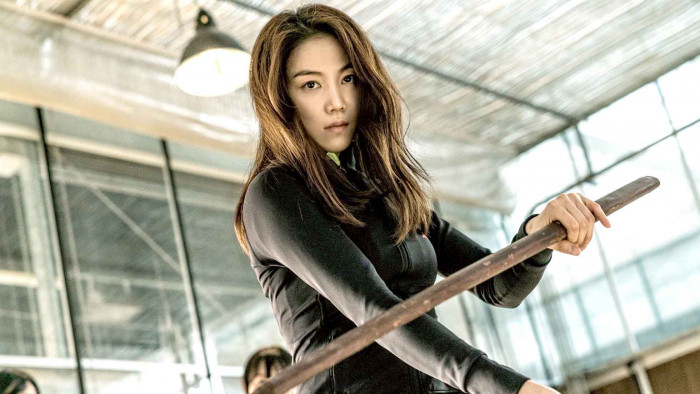 According to director Jung Byung-gil, The Villainess is inspired by the film La Femme Nikita, a 1990 French movie by Luc Besson about a girl who was trained as an assassin. Fast-forward to 2017, and The Villainess is released, a South Korean action thriller with a similar story. It's about a woman called Sook-hee, an elite assassin, who is on a violent rampage to get revenge, earn her freedom and escape her past. The film has proved incredibly popular since its release and has been praised by viewers and critics for its inventive fight sequences and bold choices, which online reviewers have described as "bloodily inventive" and "riotously fun".
Image Credit: Next Entertainment World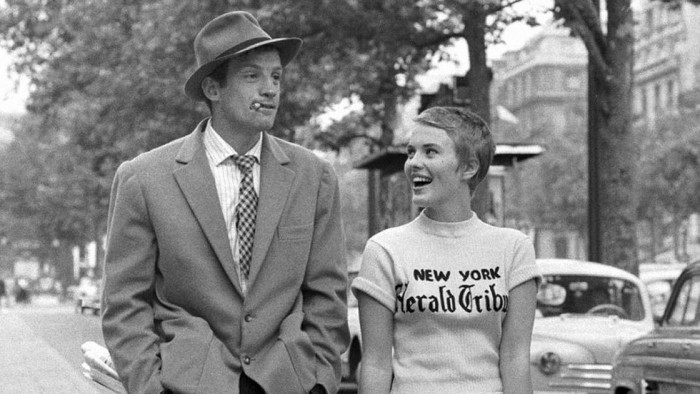 Call it continental chic, but come the dawn of the 60s all the hipsters were looking towards France for cool inspiration. The French New Wave, best exemplified by Jean-Luc Godard's Breathless (A Bout De Souffle), captured the times perfectly. Here, Jean-Paul Belmondo – all beat generation cool and proto-mod style – etched himself into pop culture folklore thanks to his devil-may-care attitude and his natty dress sense.
Image credit: Les Films Impéria
Additional writing: Becca Caddy
Related Reviews and Shortlists