ShortList is supported by you, our amazing readers. When you click through the links on our site and make a purchase we may earn a commission.
Learn more
Superheroes are everywhere. Since the dawn of the 21st century, people with superhuman abilities have been the dominant force in blockbuster cinema, ruling the box office like no other genre in history - as this best superhero movie guide proves.
There were superhero movies before 2000, of course – most notably Richard Donner's Superman: The Movie and Tim Burton's Batman – but the evolution of CG effects means that pretty much anything is now possible on screen these days.
We're also seeing the biggest stars and the best filmmakers queuing up to work in the Marvel and DC universes, so the quality is generally high. Bona fide flops like 2015's Fantastic Four are rarities.
There are loads of super movies that could have made the cut for this top 15, but ShortList has assembled the line-up below from a variety of franchises, genres and styles. And remember, you can vote your favourites up or down…
Best superhero movies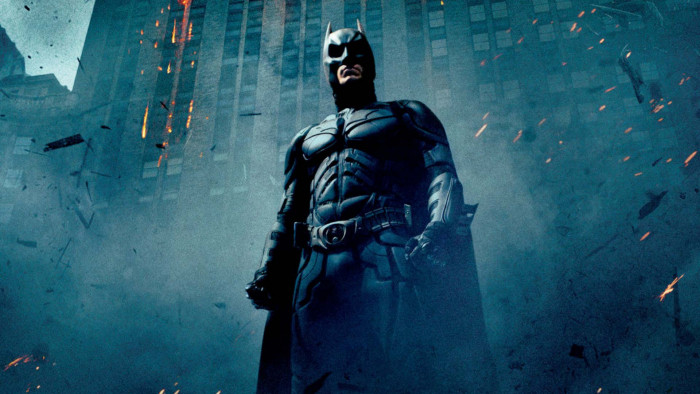 After the neon-drenched, pun-loaded disaster of Batman & Robin, it would have been understandable if Warner Bros had given up on the Caped Crusader for good. But Christopher Nolan's brilliant 2005 reboot Batman Begins reinvented Gotham as a more realistic, violence-ridden metropolis, paving the way for a superior sequel that's as much crime epic as superhero flick.
At The Dark Knight's heart is the three-way tug of war between Christian Bale's Bruce Wayne, Aaron Eckhart's idealistic DA Harvey Dent, and – in the performance of his career – Heath Ledger as the definitive screen Joker. It's now the standard by which all future Bat-movies will be judged.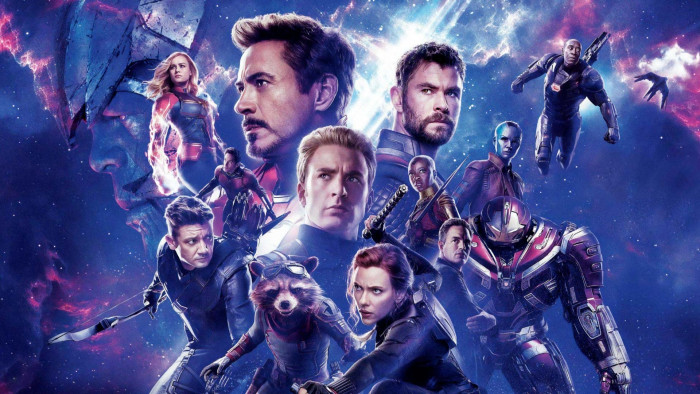 Yes, they're two movies – and the combined running time is in excess of 340 minutes – but each one is incomplete without the other. When it comes to blockbuster filmmaking, you don't get better than Infinity War and Endgame, the culmination of the Marvel Cinematic Universe's ambitious 22-film arc.
Not only do the two films successfully bring together almost every character in the MCU, the action scenes are out of this world and Thanos is the franchise's first truly iconic villain. As for that pivotal finger snap at the end of Infinity War… it's arguably the greatest cliffhanger in cinema history. Sorry, Darth Vader!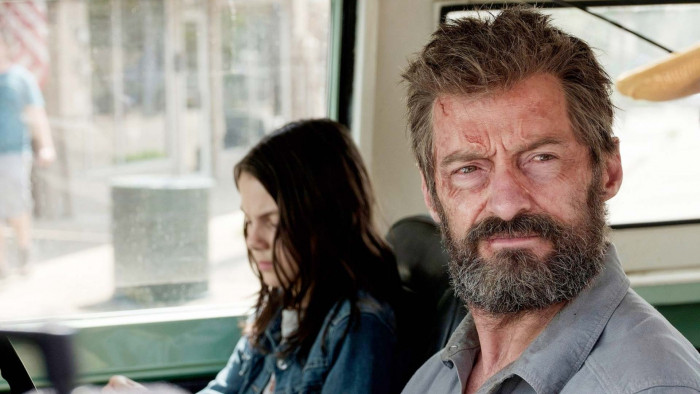 As superhero movies evolve as a genre, it's only right they should start to deal with the ageing process. Logan hooks up with the artist formerly known as Wolverine years after we last saw him – the X-Men are all-but-gone and his adamantium skeleton has started to poison him.
There's a real Western vibe to Logan, as this lone gunslinger takes on one last job – saving a young girl with familiar powers – and looks for redemption. As much road movie as superhero actioner, Logan also brings an aged, broken Professor Xavier along for the ride in the perfect swansong for the most popular of the X-Men.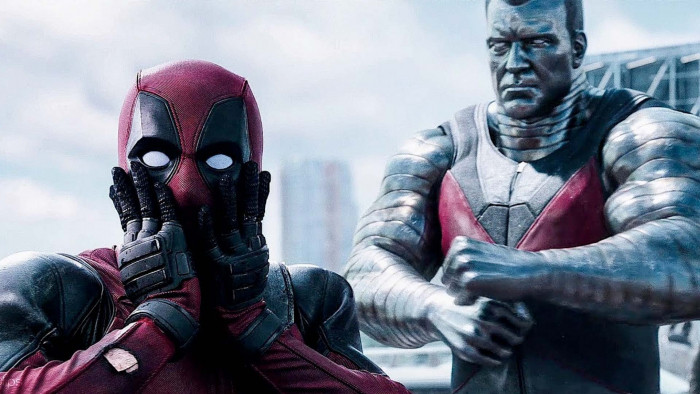 A fan favourite and cosplay staple, the wisecracking Deadpool was thoroughly wasted in X-Men Origins: Wolverine – they even sewed his mouth shut. That didn't deter star Ryan Reynolds, however, who lobbied hard to get Wade Wilson his own movie – and won. R-rated, foul-mouthed and relatively low-budget, Deadpool relishes the chance to subvert the rules of the superhero genre.
As well as being a skilled fighter and near-as-dammit immortal, this morally flexible mutant has the unconventional ability to break the fourth wall and talk directly to the audience – just as he does in the comics. There aren't any others like him.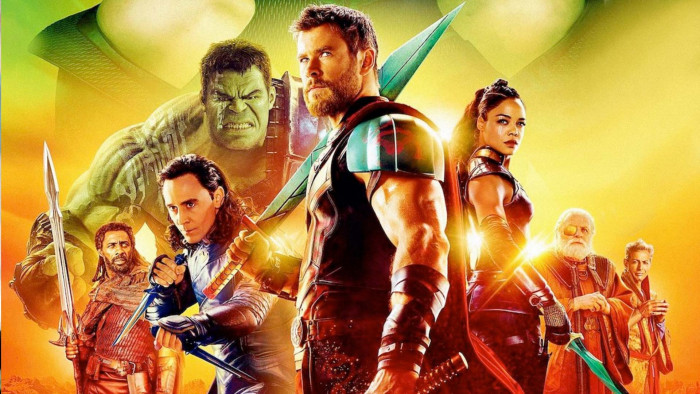 The first two Thor movies were also-rans of the Marvel Cinematic Universe, by-the-numbers fantasy tales about unrelatable deities spouting quasi-Shakespearean language. Thor: Ragnarok changed all that by plunging the god of thunder into his very own sci-fi comedy.
While the supporting players are hilarious – Mark Ruffalo's Hulk/Bruce Banner, director Taika Waititi's rock man Korg, Jeff Goldblum's weird dictator the Grandmaster – Chris Hemsworth matches them gag for gag as Thor. Essential light relief ahead of the universe-threatening action of Avengers: Infinity War.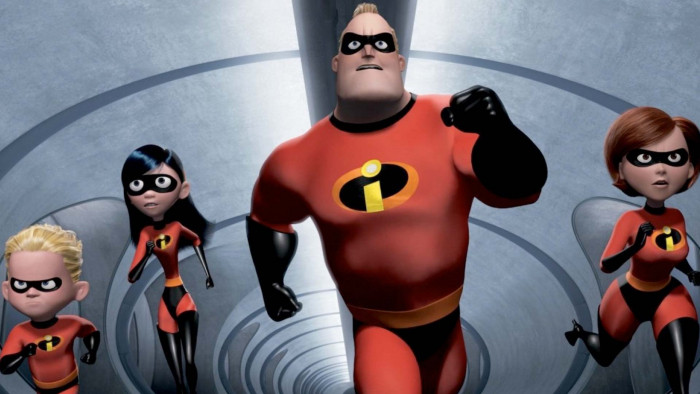 It's not all about Marvel and DC, you know…
Made in Pixar's earlier days when the studio barely put a foot wrong, The Incredibles puts its own family-friendly spin on the superhero flick. Most of the superpowers on display riff on familiar characters from elsewhere, but Brad Bird's movie is much more interested in family dynamics.
With supers banned in the movie's beautifully retro-future, gone-to-seed strong man Mr Incredible comes out of retirement to do some consultancy work for a shadowy organisation – and drags his whole family into a monologuing supervillain's plans for world domination.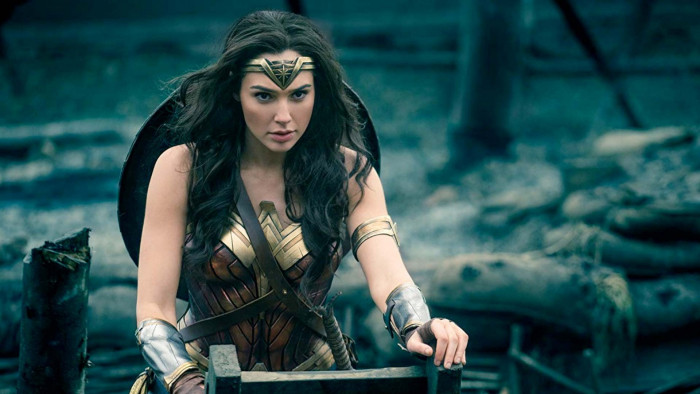 For years Hollywood laboured under the misapprehension cinemagoers wouldn't pay to see a female-fronted superhero movie. Wonder Woman changed all that, blazing a trail for the likes of Captain Marvel, Birds of Prey and Black Widow – and hopefully silencing those ludicrous conversations for good.
Having been a rare ray of light in the mediocre Batman v Superman, Gal Gadot's Amazon princess Diana puts the fun back into DC's previously dour cinematic universe. And while there's no room for her invisible jet in this World War I-set adventure, the lasso of truth is all present and correct. Years before superhero movies became fashionable, Richard Donner's 1978 classic made the world believe a man could fly. The late Christopher Reeve is perfectly cast as both the Man of Steel and his bumbling reporter alter-ego Clark Kent, while his relationship with Margot Kidder's Lois Lane sizzles with the sexual tension of a classic screwball comedy.
While the final act loses its way a bit – a perennial problem with Superman movies – this remains a classic, nailing Kal-El's Kryptonian origin story and providing a charismatic villain in Gene Hackman's Lex Luthor.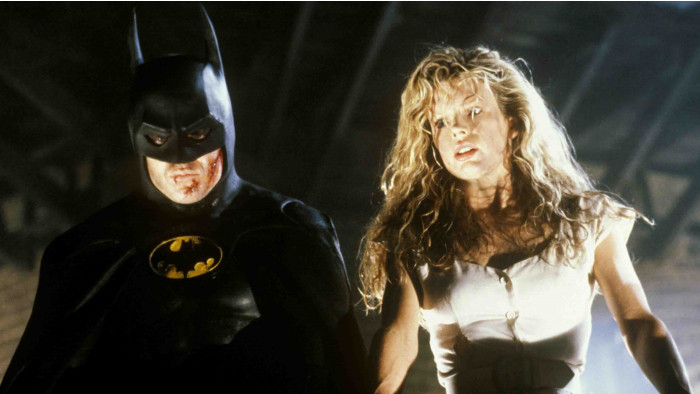 Tim Burton's Batman was a turning point for superheroes on the big screen. Before Batman became a bonafide blockbuster, the superhero genre was flaccid thanks to Superman IV killing any momentum it had. This dark, comic take on the Bat was superb - Jack Nicholson puts his all in the Joker, it's ludicrous how much fun he is having. Michael Keaton was an odd but inspired choice for the lead. He might not have the strength of latter Batmen but his charisma and comic timing wer perfect for the role.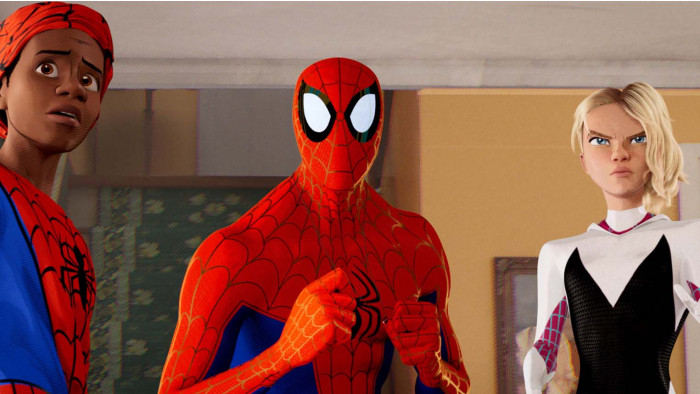 10

. Spider-Man: Into The Spider-Verse (2018)
Marvel may well be going multiverse made at the moment, but it was Into The Spider-Verse that first toyed with the idea, a superb movie that mashes up a whole heap of animations to fantastic effect. Focusing on Miles Morales, we see him team up with other Spider-based heroes to save the world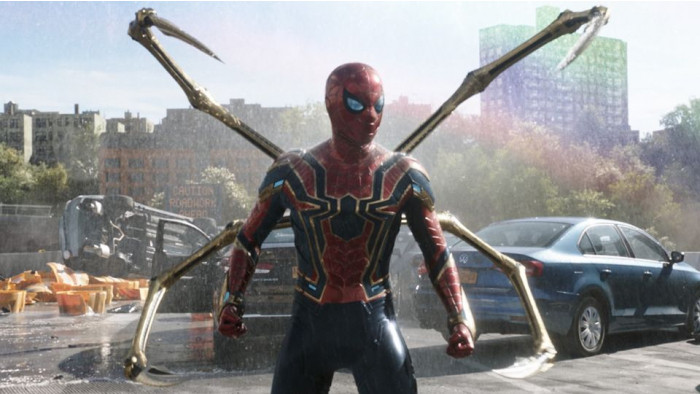 11

. Spider-Man: No Way Home (2021)
Spider-Man: No Way Home is the moment when Marvel went beyond its characters but focused on the actors who played them, bringing in three generations of Spider-Men to battle old adversaries. It's a perfect idea and when watch in the cinema, the audible gasps for each Spider-Man when they entered the fray was a joy. Marvel is messing with timelines right now but this is the movie where it worked perfectly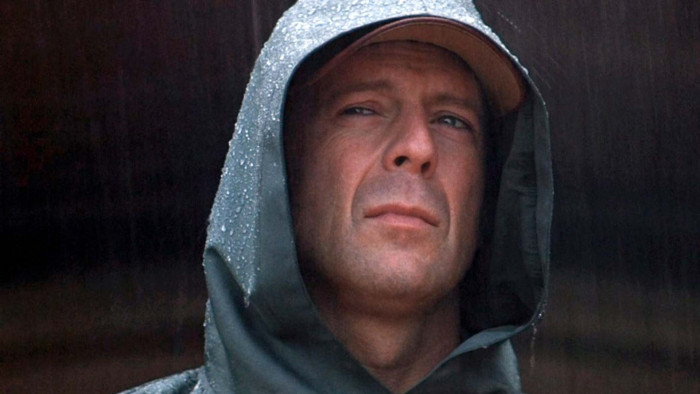 Arguably the cleverest thing about Unbreakable is that nobody realised it was a superhero movie until they watched it – though with writer/director M Night Shyamalan hot off the back of The Sixth Sense, we should have guessed there was some kind of twist.
Bruce Willis delivers one of his best ever performances as a security guard who discovers he may have a little something extra going on when he survives a fatal train crash. Samuel L Jackson, meanwhile, is the brittle-boned comic book expert who thinks he's found a real-life hero. Years ahead of its time.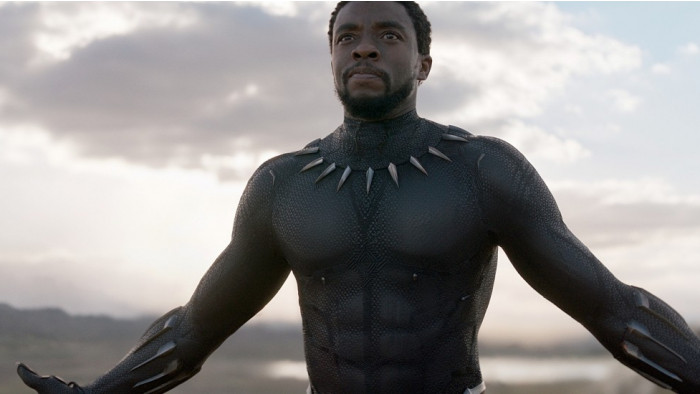 When it comes to representation on the screen, Marvel is improving all of the time. Its greatest achievement in this area, though, is Black Panther. It's a film that celebrate black culture through afrofuturism, showcasing Wakanda as an advanced metropolis, representing the diverseness of African culture through the myriad tribes the city is home to. Director Ryan Coogler has created something special with Black Panther and Chadwick Boseman was perfect in the titular role. He leaves a legacy that marks a huge cultural shift in not just the superhero genre but filmmaking as a whole.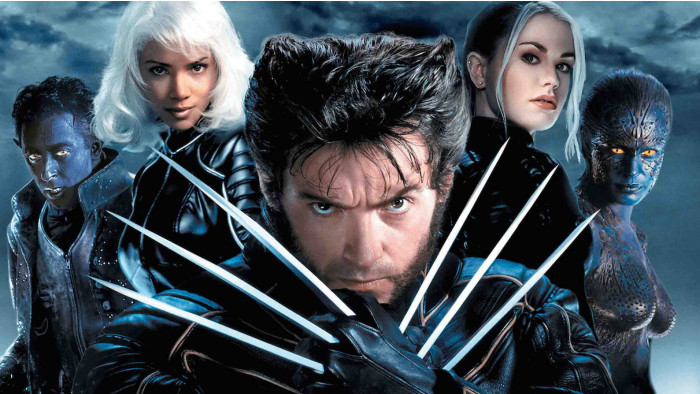 14

. X2: X-Men United (2003)
X2: X-Men United was the moment when superhero movies were taken seriously. Not just a fight between good and evil, X2 was a parable about hatred and marginalised groups - using the fight between mutants and humans to great effect. It was a bigger, bolder movie that its predecessor and still is a high-quality watermark for the genre.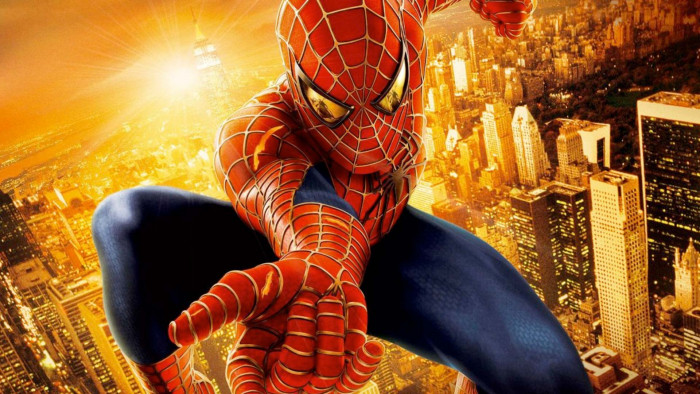 Although Blade and X-Men had already kickstarted the 21st century's love affair with movies based on Marvel comics, the quality was still wildly inconsistent when Spider-Man 2 swung into multiplexes. Tobey Maguire's second outing in the red Lycra remains the Wallcrawler's best, however, managing to be both faithful to the source material (some scenes are direct lifts of comic book panels) and thrilling blockbuster cinema – the webslinging sequences are a visible step up from director Sam Raimi's first Spidey movie.
The main reason this sequel works, however, is Alfred Molina's tortured Dr Octopus, the perfect screen incarnation of Spider-Man's most enduring foe.
Additional reporting Marc Chacksfield
Related Reviews and Shortlists