Summer is categorically over – no more days in the park or pub gardens for us, at least for a good few months, which means that you need to clad yourself in the best loungewear possible.
Undeniably sad it may be, but there are a few things to relish about the weather getting a bit more crisp. One: hot chocolates are back. Two: you can put on your cosiest clothes and stay indoors, reading a good book or watching a film. What could be better than that?
So to get you on your glorious lounging way, here's our pick of the most luxurious and cosy sleepwear available now.
The best loungewear for her: stay snug this winter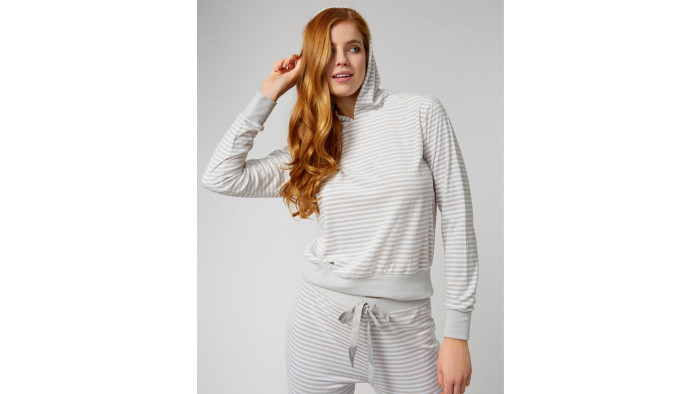 Sitting around being comfortable doesn't mean you have to wear the grossest old jumpers and trackie bottoms you find at the back of your wardrobe. In fact, you can lounge in style.
And if you want to feel a bit more fancy, this velour twosie might just be the thing. The soft hoodie and matching trousers come in a subtle but stylish print, and if that doesn't take your fancy then there's a huge range of other Boux Avenue loungewear to choose from too.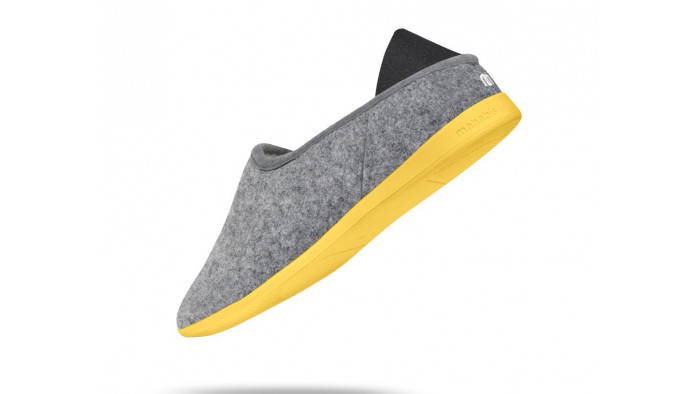 No cosy loungewear get-up is complete without a nice pair of slippers, and you can't get much better than these mahabis classics. Available in a range of colours, the range can be worn indoors or out.
Either way, you'll be comfy. The shoes are made of soft felt, have a wooly inside lining and a foam sole that moves with your foot. Perfect for wearing to keep your feet warm and for popping to the shop to buy more snacks.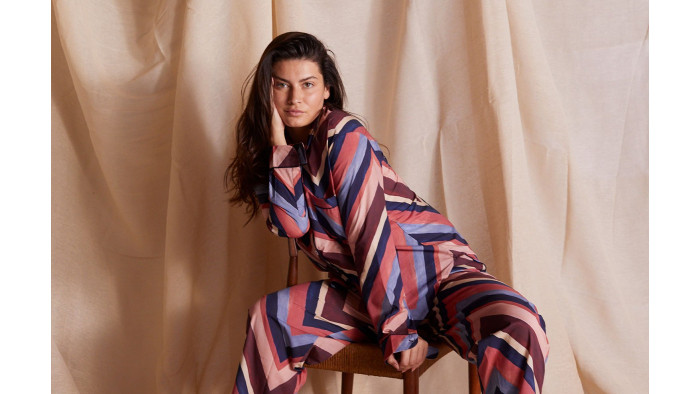 Desmond & Dempsey describe this as "a sensible option when the in-laws are about", and if you want to cover up while you sleep or lounge around this is definitely a good shout.
It has a tailored fit, so it looks great. But it's still baggy and cosy enough to be comfortable. The trousers have pockets and an elasticated waistband so you can be sure they'll stay up – and they won't ride up no matter what uncomfortable position you put yourself in when you're watching telly.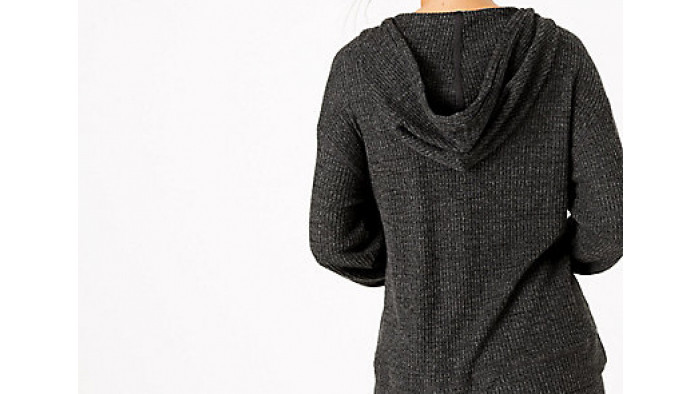 Another great option for staying snug, the selling point of this long-sleeved M&S hooded top is the fabric. Its waffle textured, meaning it's both really soft and has a comforting feel.
You can also buying matching trousers, and both are available in a number of colours.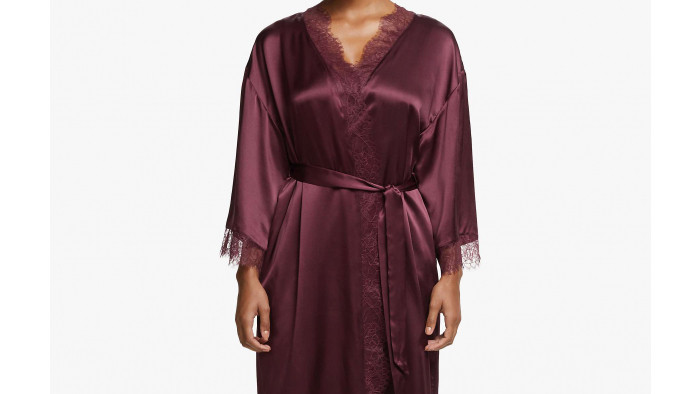 If you're looking for some real glamour in your loungewear, you can't do much better than this. Made of 100% pure silk, this is a little piece of luxury for every day. The lace trim, which adorns the neckline and cuffs, just adds to this luxe feel.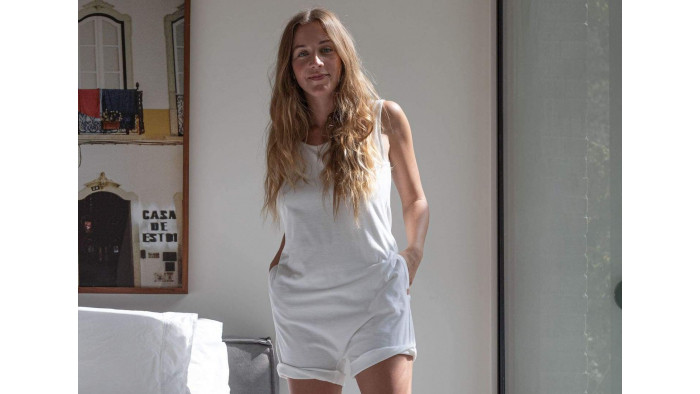 These rompers are great for sleeping in – cool, loose fabric, antimicrobial. But they're great for pretty much everything else, too. One reviewer on Lunya's site describes how she wears here rompers "everywhere". "Gardening, grocery shopping, yoga, camping, walking the dog, lounging in the house..." she writes. The greatest endorsement ever, we think.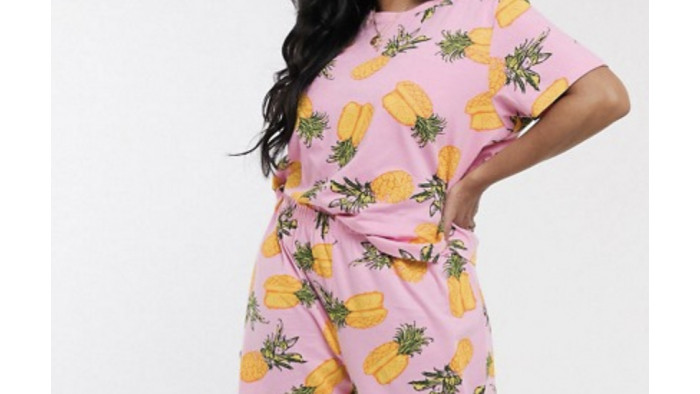 If you want something subtle and sleek, you're probably going to want something silky, smooth and understated. But if you're more of a statement person, read on. This soft fabric, relaxed fit set is adorned with big, bright pineapple print – you won't blend into the background with this one.
It's also made as part of ASOS' partnership with the Better Cotton Initiative, which aims to improve cotton farming both for farmers and the environment, so you can enjoy your fashion guilt-free.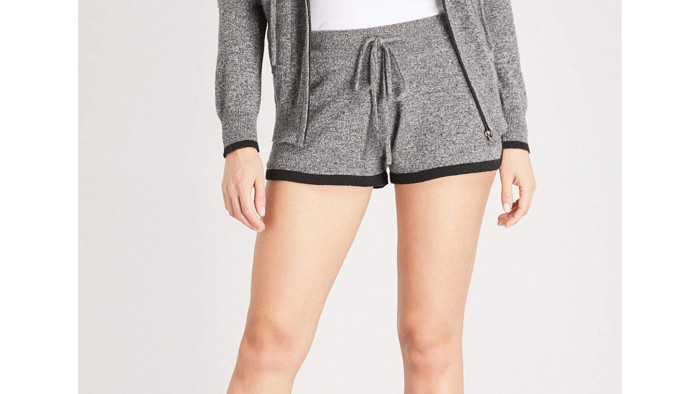 Set up by a former dancer, Pepper and Mayne athleisure and loungewear ranges were designed with movement and durability in mind. But even if you're not winding down after a day of exercise, you'll feel ready to relax in these luxurious cashmere shorts. The brand also points out how small they fold down – so a great option to take on holiday or a weekend away.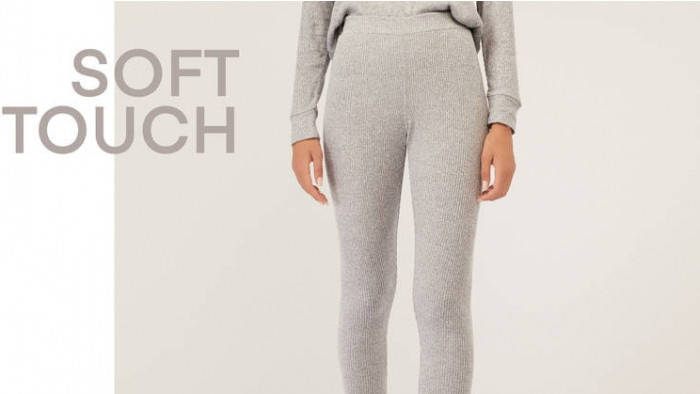 They may not be as well known, but Oysho are owned by the same company behind Zara and Pull & Bear, so there's an assurance of quality when you buy.
These ribbed leggings are high waisted and stretchy, meaning you'll always be comfy. And the grey colour is as chic as you can get, so you'll look good too.