Your handbag essential might always be lipstick but as far as secret make-up weapons go, having the best eyeliner in there wins hands down. Not only is it the perfect way to add structure to your look in an instant, the latest formulas glide on effortlessly, so you can create flicks, dramatic cat-eye shapes and Bardot-style wings with ease.
UPDATE: A Charlotte Tilbury eyeliner has made its way onto the list, thanks to its melt-on texture and 14 hour staying power. The British brand has become something of a sensation, with bold pigment and silky feel.
The format you choose will be down to the eyeliner look you wear the most. Pencils or crayons, for example, are best for adding emphasis to a smoky eye or your waterline, while felt tip pen-style nibs will create sharp lines and swoops easily, even when you're in a rush.
You'll need a steadier hand for most brush and pot eyeliners but with practice, you can add barely-there strokes close to your lash-line for a polished yet natural effect. Ready to embrace intense definition? Eyes down, look in…
Upvote your eyeliner of choice.

This is the best mascara to add length, curl and volume to your lashes
Best eyeliner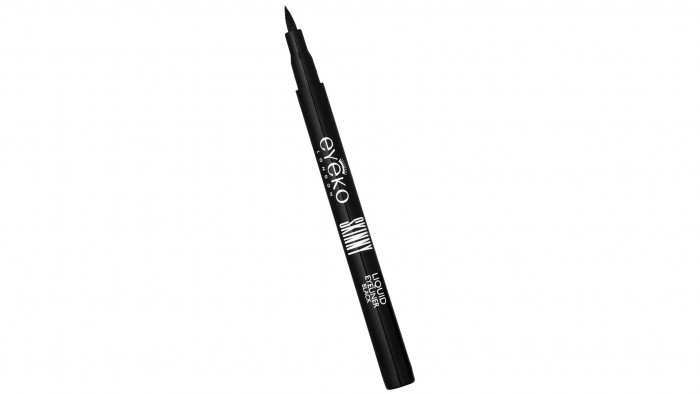 Time-poor, everyday wearers will love how easy this eyeliner is to apply. Its slim wiggle-free precision nib is ideal for creating flicks and cat's eye looks, without the steady hand you'd need to use a brush, plus it glides on smoothly. Some users report a little smudging throughout the day but for most it stays firmly in place. For those who prefer a thicker line, Eyeko's Fat liquid liner has the same design but a much wider tip.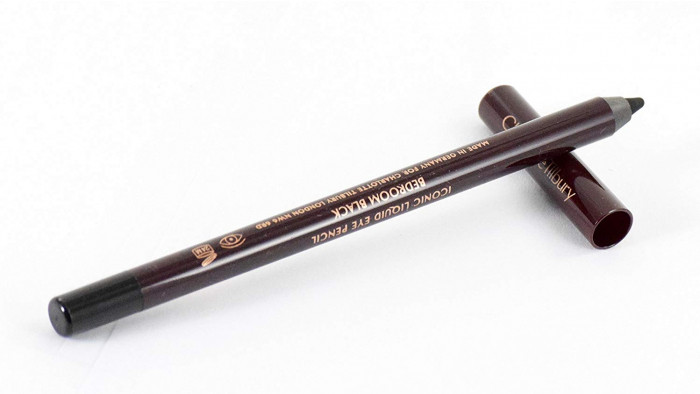 Rock 'n' Kohl eyeliner is intense to say the least. Its bold pigment melts onto your skin and is eye-deal for anyone looking to effortlessly achieve a smoked-up eye effect. The perfect way to achieve definition or a wonderfully smokey-effect, this waterproof formula lasts up to 14 hours, whatever life throws at you.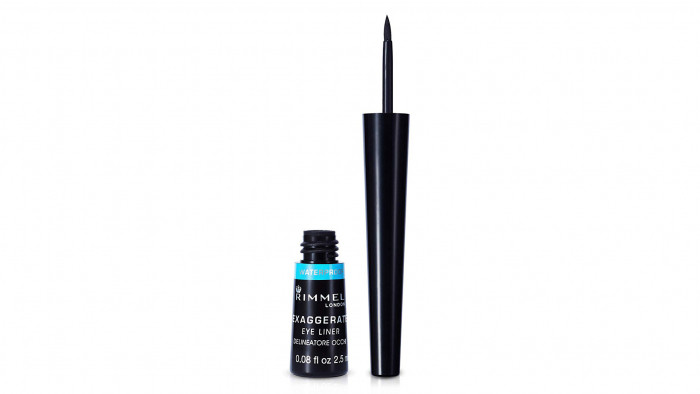 Promising up to 16 hours of smudge-proof wear, this inkpot and felt tip combo has an army of fans. Some of this may be down to the pocket-friendly price, but the super-black formula that refuses to budge, even on warm or hayfever-stricken days, is probably the main reason they love it. A chunky yet controllable applicator makes it easy and quick to sweep on while the pointed tip means you can perfect sharp wings and flicks that'll last morning to evening.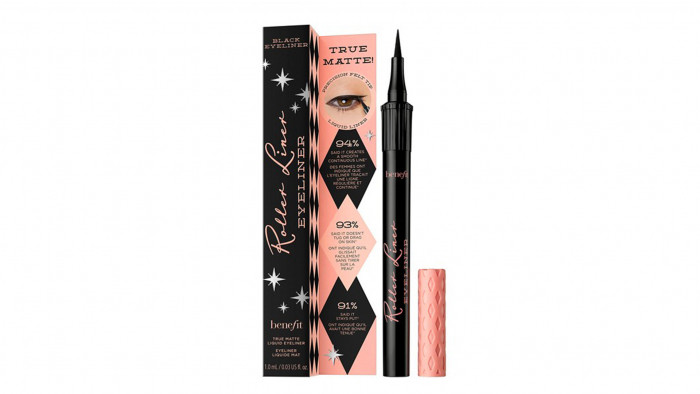 Eyeliner drag is, well, a real drag, so the bods at Benefit have decided to make it a thing of the past. Roller combines a slim felt tip applicator that's longer than many, so you can create your lines in one sweep without having a second attempt, and crucially, in testing 93% of women said it didn't tug at their skin as it was applied. A final bonus is a waterproof matt finish that holds its shape well throughout the day.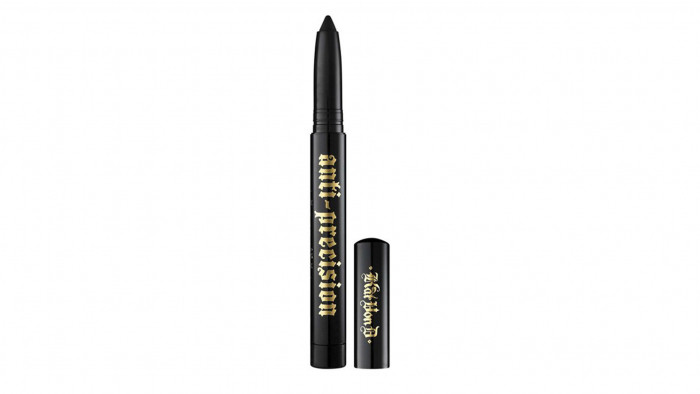 Neatniks need not apply – this is a creamy eyeliner pencil that skirts sharp, architectural lines in favour of something far sexier and smokier. Made for smearing, smudging and blending with fingers or a brush, the idea is that once you've created your ideal smoky eye, it'll set firmly in place. Plus as it's loaded with deep black pigment, all it takes is one simple swipe to apply, with no going back over the same spot.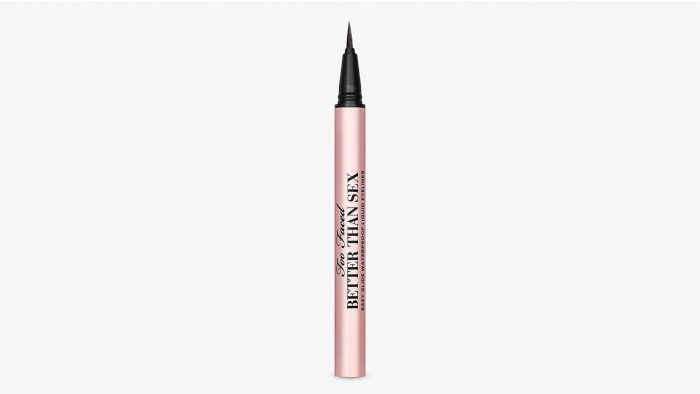 While it's one heck of a promise to make, for those who've been hunting for their dream eyeliner for years may just find it in Better Than Sex. As it has a brush tip rather than a nib, it's ideal for painting on 1950s-style short wings. Users say it slicks on easily and layers well but that it's water-resistant rather than waterproof – so it should stand drizzle and onion chopping but probably not the swimming pool or a workout.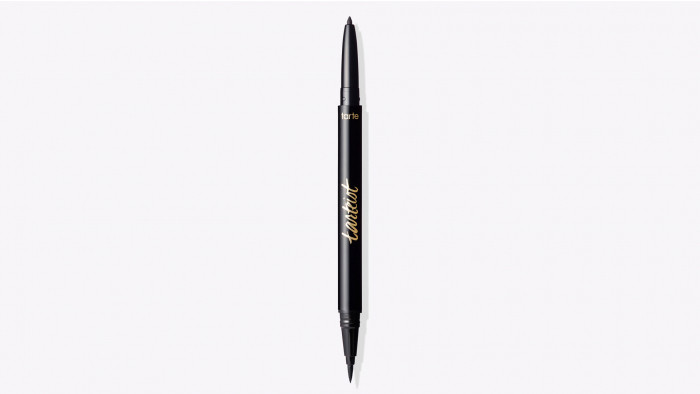 This 2-in-1 liner is a bestseller and it's easy to see why. While the soft-tip liquid end can be used to create semi-matt opaque lines, flicks and wings, the creamy clay-infused pencil will add emphasis to your waterline. Whether you use them in tandem, or alone to create different looks from subtle to striking, the best bit is that you only ever need to reach for one product. Great for those who want to experiment.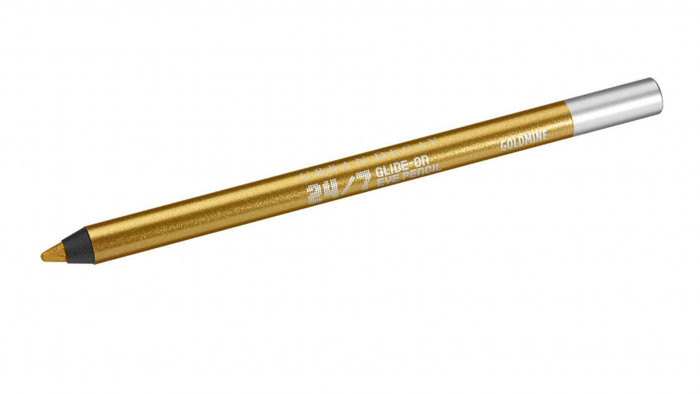 For something beyond the usual black liner, you can count on Urban Decay to provide a covetable alternative. Available in 50 shades, with four new ones joining the roster, its colours range from the usual black, Perversion, to the all-out tropical and metallics, such as Goldmine. Jojoba oil, vitamin E and cottonseed oil ensure the pencil stays creamy and smooth as you apply it but the formula still dries quite quickly so prioritise perfecting or smudging your line before it sets.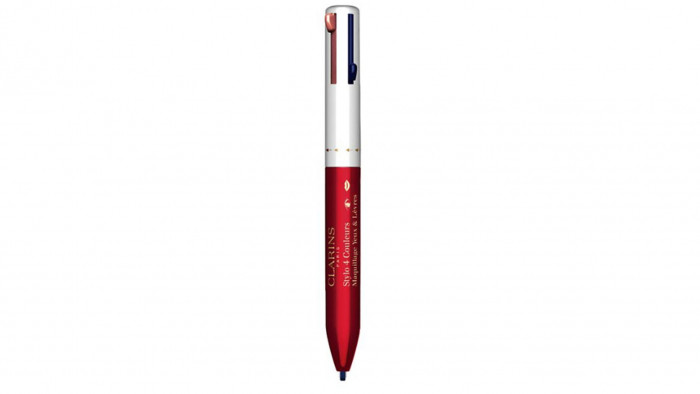 Remember those four-colour pens you used to doodle with? What if instead of ink, they were eyeliner? Great idea. Uh-oh, Clarins has beaten us to it with its retro-yet-innovative four-colour make-up pen. Admittedly, one of those colours is for lips, so you're only getting three moisturising eyeliner shades but for black, brown and grey (or blue and green) at a click, it's not much of a trade-off. The lines it creates are quite thin, so you'll need to build them up, but its quirky charm is in no doubt.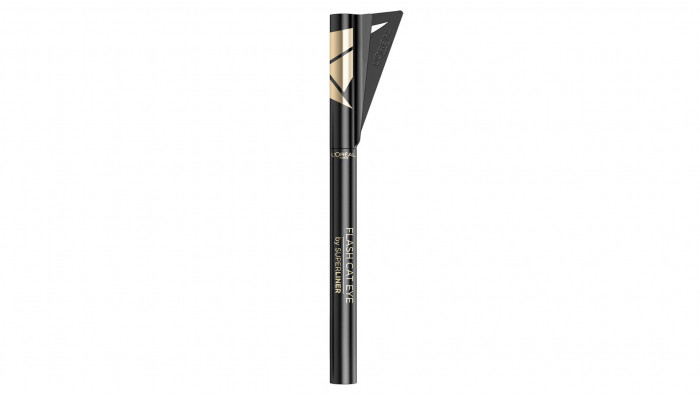 It's not just energy drinks that can give you wings – this eyeliner promises to as well. Equipped with a stencil in the cap and a fine yet flexible felt tip, as well as providing a guide for sharp wing wannabes, the stencil ensures your lines are even on both sides. You'll still need to practice a little to create even wings but the formula itself stays on well so you shouldn't have to touch up during the day.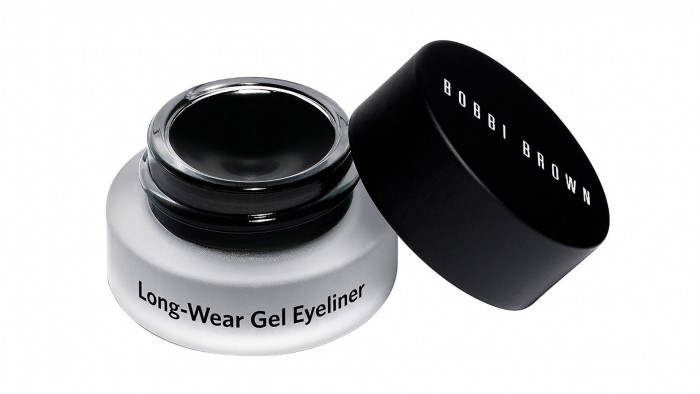 A beauty classic with a raft of awards under its belt, you'll need to equip yourself with a separate fine brush to get going with this slick gel formula but the pay-off is deeply pigmented, budge-proof lines. Available in inky black or nine colours, it promises 12 hours of waterproof wear so you can slick it on and go. Users say it can set quite quickly, though, so if a soft smoky eye is on your wishlist, you'll have to work fast.