Shopping for a bike lock is definitely not one of the easiest - or most exciting - exercises to ever grace a to-do list, but it sure is an important one. According to recent crime data, 376,000 bicycles are stolen every year in the UK, which works out at about one bike stolen every 90 seconds. Uff.
A bike lock is a no-brainer essential item if you plan to leave your two wheels unattended at any time. However, finding the right one for you isn't as straightforward. There are a lot out there - how do you know which is the safest, most robust and simplest to use on a daily basis?
Making the wrong decision can end in tears. So that's why we've put the hard work in for you with this list of top bike locks. Better still, we've ensured each lock has a Sold Secure Gold standard sticker - meaning they've been tested rigorously by an independent certification house to "offer the highest level of security" available.
We reviewed 10 of the best bike lights. Find out which you should buy.

Best bike locks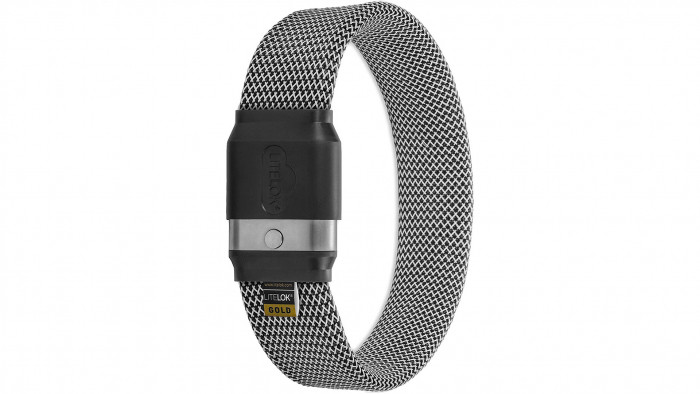 Likelok does exactly what it says on the tin: it's a lock, and it's light. But what the name doesn't give away is that this lightweight, flexible design (which weighs only 1.3kg) means it's able to be worn like a belt.
Covered in a lovely herringbone material, the lock sits comfortably around the waist while you cycle, saving space and added weight in your bag while not getting in the way of your peddling. Its flexibility also means it can be tied to a range of different objects.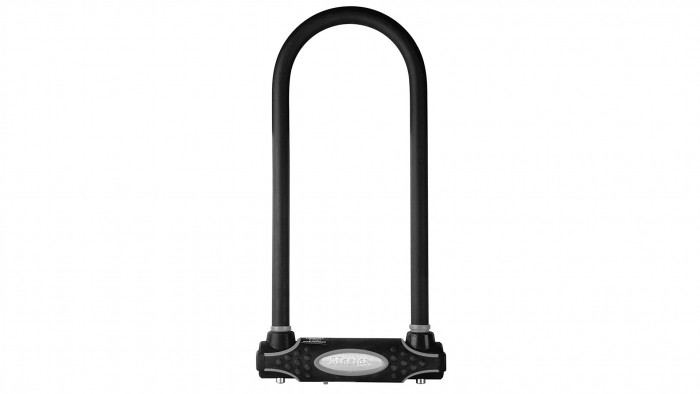 At just £20 this is one of the cheapest Gold-rated Sold Secure bike locks we could find, and it just so happens it's one of our favourites to use due to its length. Measuring 28cm long, it will see just about any bike locked up tight. It also has a protective vinyl coating to help prevent scratching of your beloved bike and a clever sliding dust cover to protect the keyway from dirt and moisture. If you're more of a chain kinda person, Hiplok - the brand that made wearing your bike lock popular - has developed one of its strongest wearable locks on the market.
Called simply Hiplok Gold, it's aimed to be used in "the highest risk urban areas" and features a super tough 10mm hardened steel chain with 12mm hardened steel shackle. It also has Hiplok's new speed buckle fastening, which adjusts to fit the rider's waist without being locked to make carrying around faster than ever.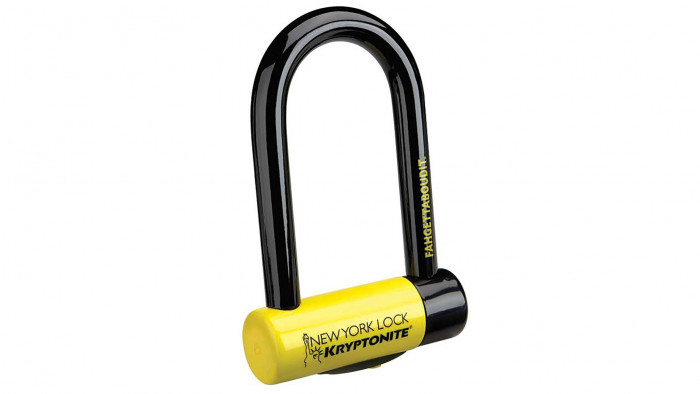 The New York Fahgettaboudit Mini is known as one of the most secure portable bike locks on the market. It's small, heavy and doesn't come with a frame mount. But the 18 mm shackle means this lock cannot be defeated by hand tools. Even power tools will take a while to get through this lock. Its double deadbolt design gives additional protection against twist attacks while the disc-style cylinder is pick and drill resistant.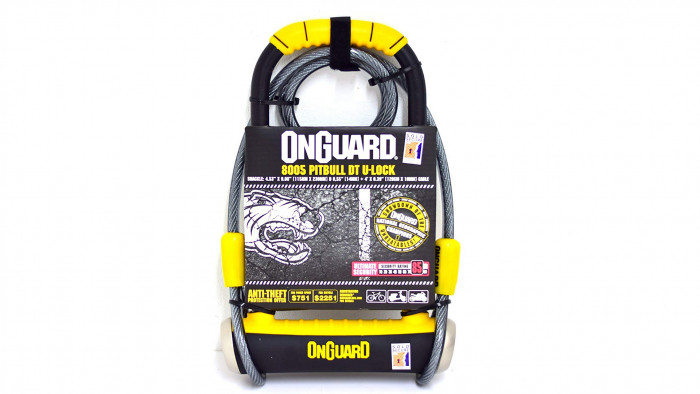 This is probably one of the best locks when it comes to looking the part. The Onguard Pitbull 8005 DT really does scream STAY AWAY, but those who choose not to will find it quite the tough cookie, thanks to a chunky 14mm Ultra hardened steel shackle, a quattro bolt locking mechanism and a hardened reinforced crossbar. All in all, a great value, sturdy lock with some great branding that is sure to ward off the toughest of petty thieves.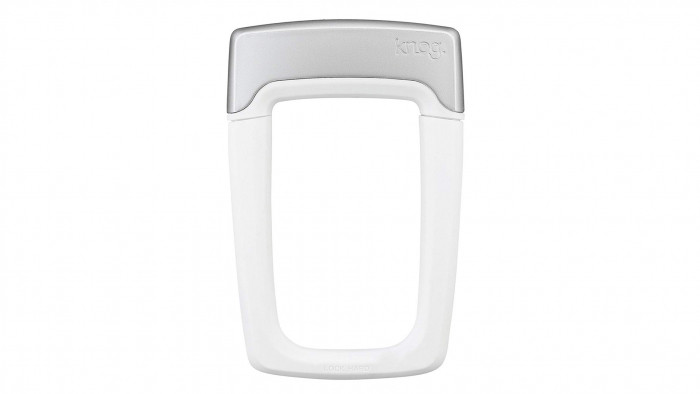 Probably one of the smartest-looking out of the lot, the Knog Strongman has a cool, minimal design that is bound to complement all those hipster bikes out there. With a fresh new take on the classic u-lock, the Strongman has a double dead lock mechanism, a 13mm hardened steel shackle and to top it all off, it has been over-moulded with UV resistant silicone that won't mark or scratch your ride.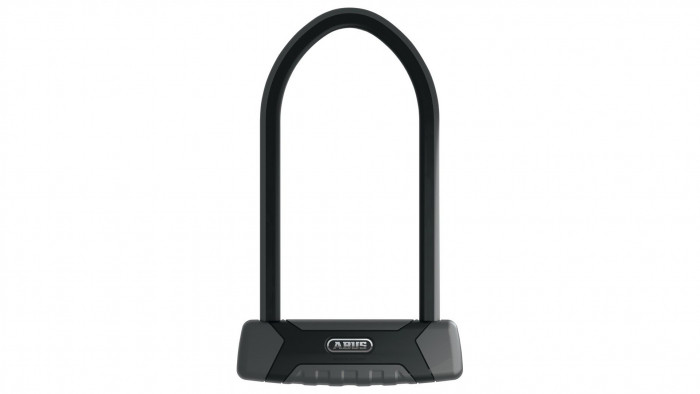 This is Abus's flagship bicycle D-lock and is the brand's strongest shackle lock that is not back-breakingly heavy. It weighs just 1.5kg but the 540 has some super robust features.
Firstly, it has a square-shaped shackle that locks into square holes inside the lock body independently on each side, meaning a would-be thief has to break it twice to steal the bike it's locked to. It's also unable to be twisted open due to its high grade steel, which has been used alongside an intensive heat treating process.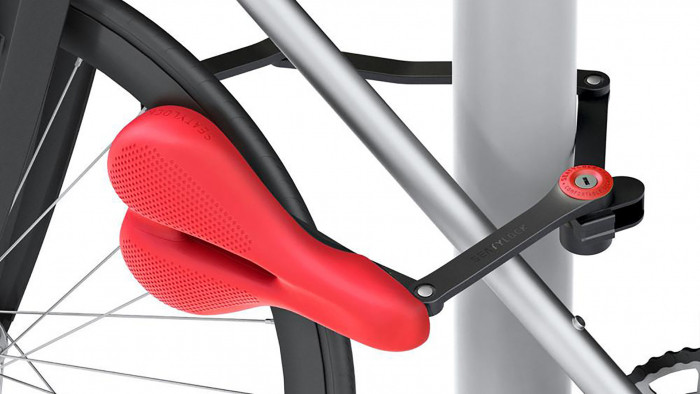 If there were an award for the most ingenious bike lock design, it'd have to go to Seatylock. This super practical, two-in-one bike lock not only protects your two wheels, but also helps stops your saddle being nicked.
It's essentially a bike lock with a saddle that attaches and locks up alongside it. And it's not a style over substance kind of affair, either. This lock is drill resistant and completely weather resistant, meaning no more soggy saddles.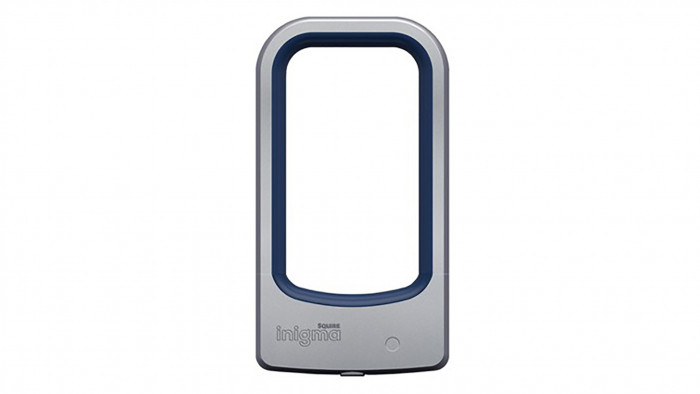 The Inigma BL1 lock by Squire is the most expensive of the bunch, but there's good reason for its hefty price tag. It's "the world's first connected bike D-lock" with a Sold Secure Gold rating, making it pretty high tech among bike locks.
It lets cyclists lock and unlock their bike via smartphone app and works by using Bluetooth to communicate with the cyclist's smartphone via the Inigma app. The other great thing here is that there are no keys to lose or combinations to forget. Hurray for that!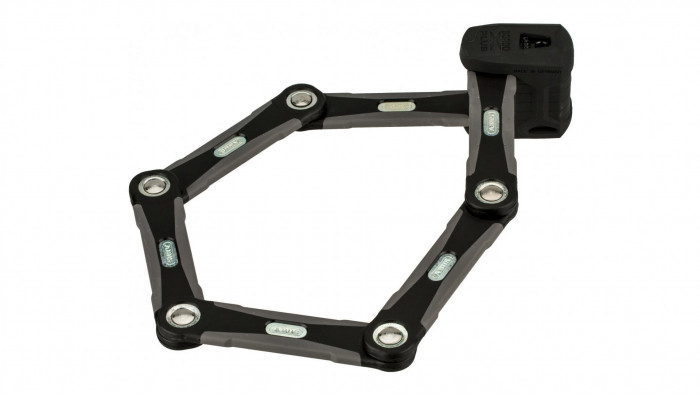 Folding locks are very compact, easy to transport and offer greater locking flexibility due to their lack of a rigid shackle. The Abus is no exception. Proving very popular with owners of Bromptons, e-bikes, or more petite frames where a big D-lock is difficult to transport or attach, the Bordo 6500 can work in conjunction with another Abus D-lock (such as the Granit X Plus 540 also featured here), both utilising the same key, something the firm calls 'keyed alike'.
This can work really well if you share a bike with a partner. Should you both have the same key for your own locks and leave the bike buckled up somewhere, you both have access.