ShortList is supported by you, our amazing readers. When you click through the links on our site and make a purchase we may earn a commission.
Learn more
The best Amazon Prime Day alcohol deals in 2023
The best alcohol deals to look out for in the Amazon Prime Day sale.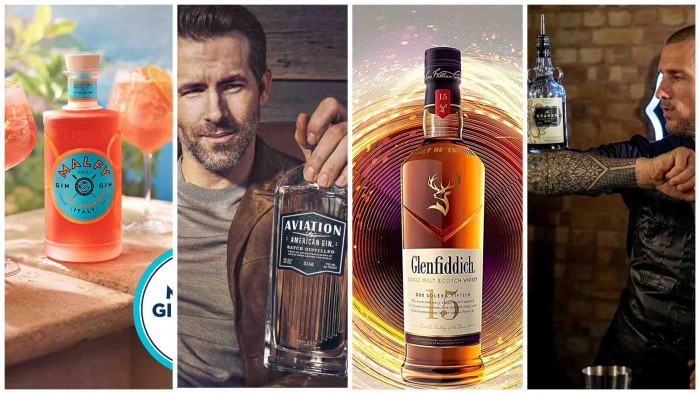 Amazon Prime Day 2023 is here, with the big bargain extravaganza taking place 11-12 July.
We have been covering Amazon Prime Day for a good few years now and will be on hand to help you find a fantastic the best Prime Day alcohol deals available.
Our promise to you is that we will check the price history of the product in question and if it's been cheaper recently, or is frequently on offer, then we won't include it.

That means you know that our picks are bonafide savings worth your time and money.
The deals have started so head to our list below to see some fantastic whisky and gin bargains...
Remember, to take advantage of these offers, you must have an Amazon Prime membership. Fortunately, Amazon are also offering a free 30 day trial at the moment, so you can sign up, grab your bargain, and cancel before they charge you. Or don't, your choice.
The best Amazon Prime alcohol deals we have seen so far...
Great gin deals...
The best whisky deals so far...
21% Off! Heavens Door
£69.99 - WAS £88.94
When it comes to premium bourbon, this is about as premium as it gets. It's been crafted in association with Bob Dylan and the price point is usually around the £75 so this is a fantastic deal. Taste wise, there's a sweetness there and a smoke hit with vanilla cutting through.
Buy now from Amazon
33% Off! Sazerac Straight Rye Whiskey
£30.87 - WAS - £45
If you want to try something a little different then try this wonderful rye from New Orleans. Similar to bourbon, but made with at least 51% rye it makes for a smoother taste. We are big fans of this bottle.
Buy now from Amazon
12% Off! Nikka From The Barrel
£40.25 - WAS £45.65
Nikka From The Barrel is a wonderful way into Japanese whisky. It is a blended whisky comprised of 60% Coffey Grain and 40% malts and made from one of the most famous distilleries in the world.
Buy now from Amazon
29% off! Elijah Craig Small Batch Bourbon Whiskey
£33.99 - WAS £47.99
If you want something special bourbon wise, thenElijah Craig is for you. Packed with vanilla and maple flavour, there's a nice and spicy heat from the booze, too. This won the whisky of the year 2017.
Buy now from Amazon
£14.50 off Caol Ila 12 Year Caol Ila 12 Year single malt
£33.50 - WAS £48
You can save a chunk off this 12-year-aged single malt this Prime Day. It's sweet, with a hint of smokiness, and won a silver award at IWSC 2015.
Buy from Amazon
44.99 (save £17) Aberlour 14 Year Old Single Malt
£44.99 - WAS £62
This whisky won double gold at the International Wine & Spirits Competition 2020, and has a flavour profile of caramel and blackberry.
Buy from Amazon
£24.99 (£13 off) Jura Winter Cask Edition Single Malt
£24.99 - WAS £38
No prizes for guessing how the Winter Edition is different to some of Jura's other whiskys. That's right, there are extra note os spice and cinnamon, bringing out that festive winter warmth.
Buy from Amazon
25% OFF Auchentoshan Three Wood Single Malt
£39.94 - WAS £53
This unusual whisky is distilled in three different cask types, and its maker claims to be the only distiller in Scotland to use such a technique. Toffee and sherry notes stand out, and it came out with a gold award in the 2021 World Spirits Competition.
Buy from Amazon
Related Reviews and Shortlists