ShortList is supported by you, our amazing readers. When you click through the links on our site and make a purchase we may earn a commission.
Learn more
Regardless of the awards kept on toilet shelf, the accolades that are bestowed on them or the 5-star reviews they have framed on the walls of their mansions, an actor shouldn't just be judged on their best performances in amazing movies, but their performances in movies that are, well, terrible.
Whether under the influence of some drug we could never afford or just desperate to add another pool to their estate, many an actor has taken on films which deserve nothing but ridicule.
Here are some of our greatest-ever actors in movies that are well below bar. You have been warned.
Great actors in terrible movies 1

. Dame Judi Dench in Cats, 2019
Cats was such a traumatic experience for Andrew Lloyd Webber had to buy a therapy dog. It is terrible. Really terrible, a psychedelic travesty that stars a lot of stars. One of them is the amazing Dame Judi Dench who plays Old Deuteronomy. Her response to Tom Hooper's movie being… not great: 'I haven't seen it. I've heard it's terrible.' What a legend.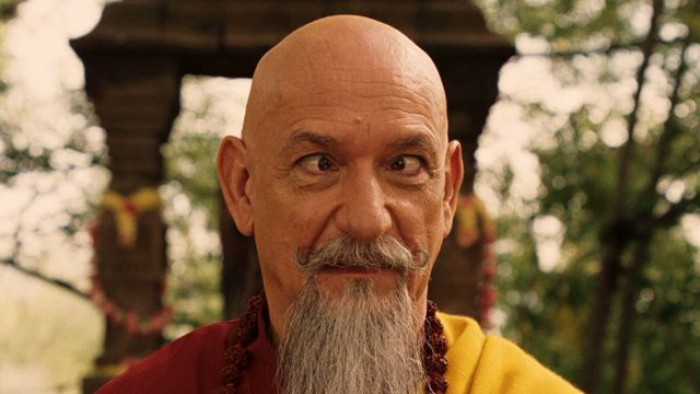 2

. Ben Kingsley in The Love Guru, 2008
Reason for shame: The Oscar-winning star of Gandhi played a character called Guru Tugginmypudha. No, we don't really get it either although in a film full of fart jokes, it doesn't really matter.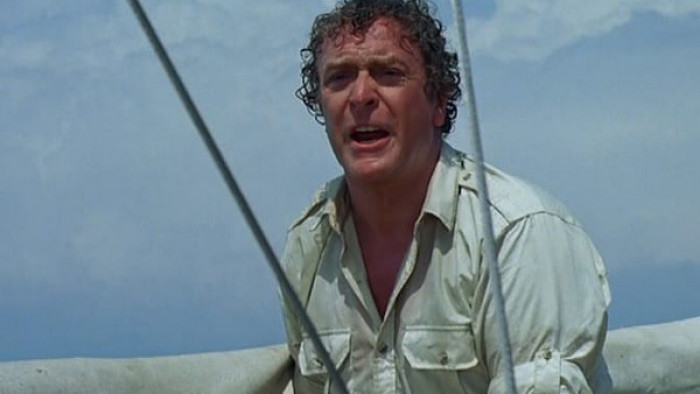 3

. Michael Caine in Jaws: The Revenge, 1987
Reason for shame: Did you know that sharks were capable of picking on particular people and following them around the world just to torment them? Yeah well neither did anyone else (including sharks) until this turkey came out. Michael Caine knew exactly what he was doing with the movie, though, telling anyone that criticises it that he's never seen it "but I've seen the house it bought for my mum. It's fantastic!" Brilliant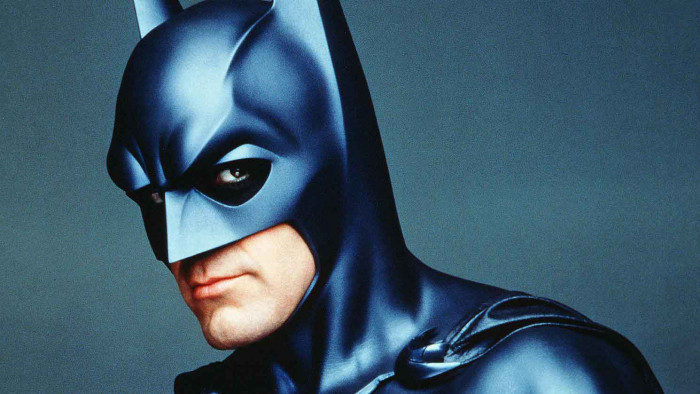 4

. George Clooney in Batman & Robin, 1997
Reason for shame: Do we even need to tell you? Chances are you might have repressed one of the worst ever superhero films but lines such as "Hey Freeze, the heat is on" will probably haunt you for almost as long as it will haunt Mr. Clooney.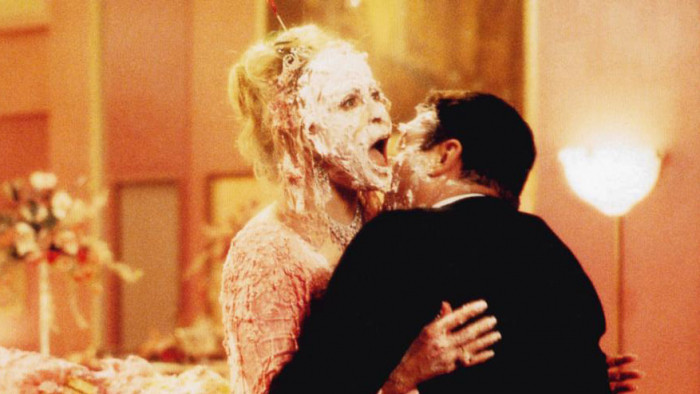 5

. Faye Dunaway in Dunston Checks In, 1996
Reason for shame: Sharing the screen with an orangutan that's been trained as a jewel thief was never going to be a particularly gratifying experience. Especially for the star of Chinatown and Bonnie & Clyde.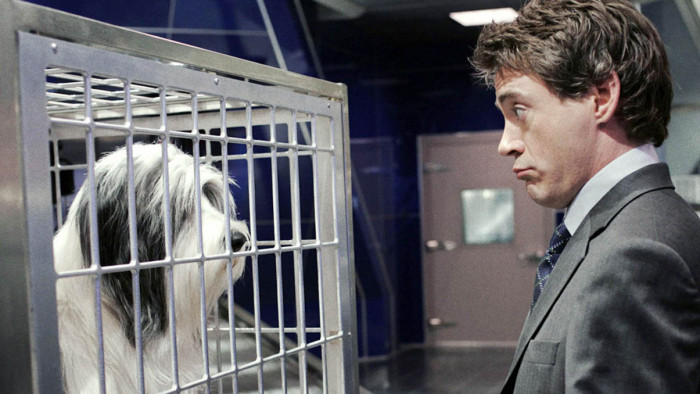 6

. Robert Downey Jr in The Shaggy Dog, 2006
Reason for shame: Pre Iron Man comeback, Downey Jr woke up after one bender and found himself starring as an evil geneticist who winds up turning Tim Allen into a dog. Worst hangover ever. Oh, and post Iron Man he isn't adverse to terrible movies ever, you only need to watch Dr Doolittle to see that.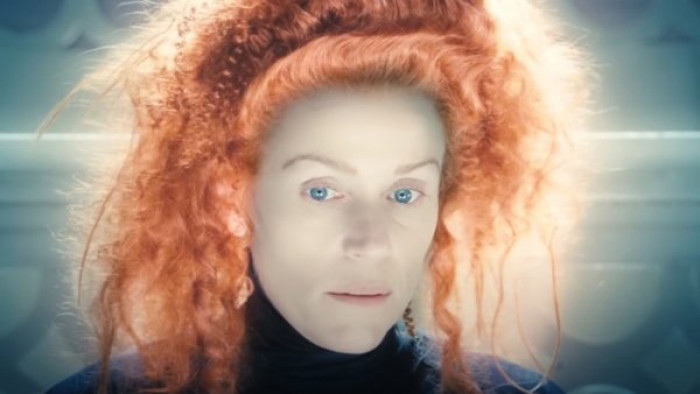 7

. Frances McDormand in Aeon Flux, 2005
Reason for shame: The three-times Oscar winner slummed it in this failed TV series adaptation which also embarrassed fellow Oscar-winner Charlize Theron. Amazingly, it was directed by Karyn Kusama which means there must have been some studio problems because she is the amazing director of The Invitation.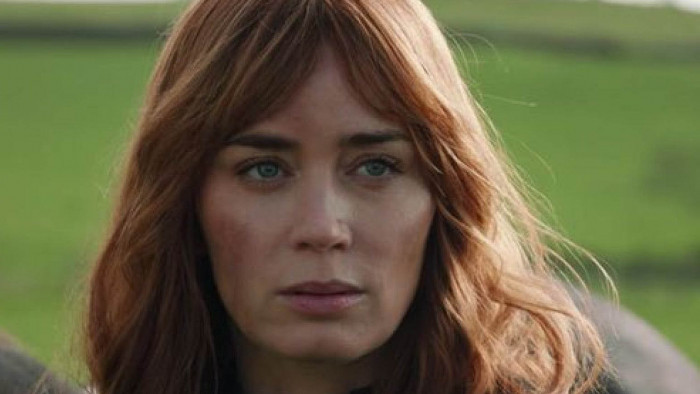 8

. Emily Blunt in Wild Mountain Thyme, 2020
"An awful Irish stew" is how the Guardian described Wild Mountain Thyme, the recent-ish ill-judged movie that sees Emily Blunt don a terrible Irish accent (matched by Christopher Walken with an equally terrible accent) and fall in love with bashful farmer Jamie Dornan who thinks he is a bee.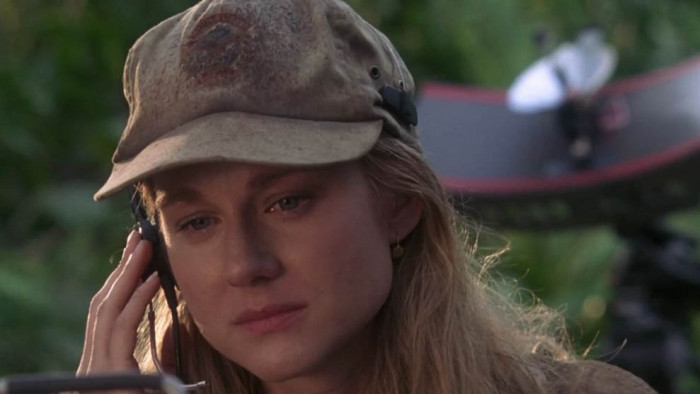 9

. Laura Linney in Congo, 1995
Reason for shame: Well Laura Linney has been nominated for three Academy Awards and five Tony Awards and in this film her main co-star was a talking gorilla called Amy, who wasn't CGI or a real animal, but a bloody puppet. Yeah, best forgotten about this one.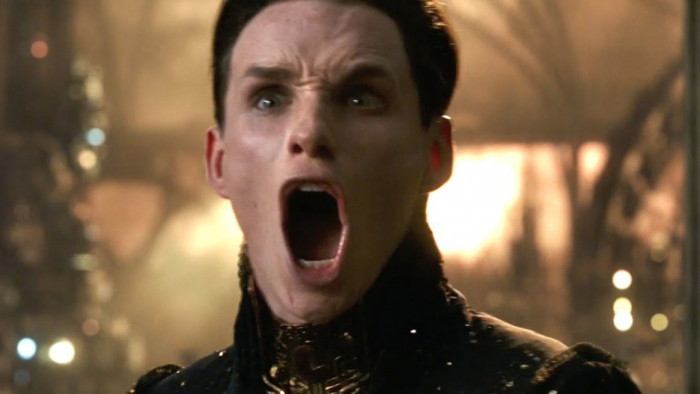 10

. Eddie Redmayne in Jupiter Ascending, 2015
We could have picked on anyone in Jupiter Ascending - and Sean Bean playing a half-bee, half-man character came close to going on this list - but it's Eddie Redmayne who wins out here, playing the villain Balem Abrasax with acting so over the top we're surprised Sylvester Stallone doesn't appear to challenge him to an arm wrestle.
Related Reviews and Shortlists