ShortList is supported by you, our amazing readers. When you click through the links on our site and make a purchase we may earn a commission.
Learn more
Yohan Blake, the 100m world champion and second fastest man in history, reveals how to emulate his success. ShortList's Ben Isaacs takes notes.
When the fastest men on the planet line up in Moscow this weekend to compete for the coveted world title, one name will be missing. Yohan Blake, the reigning 100m champion, has a hamstring injury that means he'll lose the crown without being beaten. When he crossed the line at the 2011 World Championships aged 21, he became the youngest ever winner of the 100m event, and he's got faster. His extraordinary time of 9.69 seconds in a Diamond League event, just weeks after winning two silvers and a gold at last year's London Olympics, has only been bettered by one man – his friend and training partner, Usain Bolt. Here, the man they call the Beast tells us how he got to where he is today, and how you can use his lessons to further your own training or career.
A Beast is Powerful All Over
"In the gym we spend our time on leg and arm power, because when you're on the track you need all of that. I love free weights, because you can feel them making you stronger. When you use the machines that help you, you tend to lift a bit less. But when you get the free weights in your hands, you already feel more powerful. To be aerodynamic when you hit the ground you need to be equally strong across your body. Ahead of training I like to feel powerful. I eat more than 6,000 calories a day, but when I go on the track I burn it all off. What I do in training, that's why they call me the Beast. There's nothing normal about me on the track. I eat a lot of bananas – 16 a day – for the energy. All that potassium gets your energy levels up. So when you see me in training, you'll say, 'That guy is Mad Max, he's mean.' Usain Bolt looked at me one day and said, 'Damn, he's a beast.'"
A Beast is Confident
"In the early part of my career I would sometimes be taken out of a race because I was doubting myself. But in the run-up to, and after, the World Championships in 2011, I regained all that confidence. I told myself, 'Look, you're fast. You can do the same things as those other guys.' That's when I made up my mind that the only person who can beat me is Usain Bolt, if he runs his best. From that day on, no one else has beaten me. I only lose to one person – him. He's the only person who has ever run the 100m faster than me."
A Beast is Allowed to be Nervous
"Before a race I often have a million things going through my mind. Sometimes my coaches tell me to block out the world. Be like a horse – put on the blinkers. When you do that you focus on the gun, the execution. But sometimes when I'm there I think, 'I've got to catch that guy, I can't let that guy come up before me, I have to get out the blocks…' There can be a million things: 'I'm hungry, I can't wait for this race to be done…' That's where the nerves come in. If I go out there and I'm not nervous I'm not going to run well. When I'm nervous it gets the adrenaline pumping. You crave it. You can't wait. You never want to be too relaxed. You have to feel some kind of nervousness. A weakness in your legs. I might go to the bathroom five times before a race. Once it was 10 times. My legs were shaking."
A Beast Has a Gentlemanly Side
"When I'm training in the gym or on the track I transform. Today I'm my normal self, my gentleman form. I'm just a nice and calm person. You have to have a non-Beast side. When you hang out with your friends you need to have your jovial side. When it's business, it's business. I can turn it on and off like a switch."
A Beast Motivates Those Around Him
"Harvard University want me to speak there, because what I say can move mountains. I can make a classroom of children all listen to me. The next day they will come in and behave themselves, sitting down gently, listening to the teacher. The key to motivating is real life. You have to talk about your past experiences and the things you've gone through to be the person you are. Man, if I told you what I'd gone through to reach the level I wanted to reach, you'd be crying now."
A Beast Dreams
"I don't set goals – I have dreams. I'm like Martin Luther King. I had a dream I was going to be the fastest person in the world. Everyone should have dreams and work towards them. You dream about the last thing that's on your mind at night. Check it out: when I go to bed I think about how I'm going to take over the world, so when I'm sleeping that's what I dream about. If I got to a point in my career when I'd achieved everything, I still wouldn't stop. I love it."
A Beast Separates Business and Friendship
"In the year leading up to Usain winning at the Beijing Olympics, I pushed him so hard in training. The coach even had to give me time off. Training with him is fun. We have that chemistry together and the same work ethic – we understand each other. Sprinting has rarely ever felt like a team sport, but in Jamaica there's a connection. Although when Usain and I are on the track, it's business-like. He's in his lane and I'm in mine. I don't care about him and he doesn't care about me. We're friends, but not on that day."
A Beast Never Forgets His Home
"Jamaica's such a tiny country, but has rapidly produced so much sprinting talent. The whole country likes to see that competition. They like a head-to-head battle. They can't wait to see Blake and Bolt. It gets crazy. I love Jamaica, I wouldn't live anywhere else. When I'm not training I eat KFC, play dominoes, talk with my friends, go hunting, play cricket, ride bikes and read a lot."
A Beast Has a Softer Side
"The Notebook is one my favourite movies. I watch it almost every day and always cry. I have a bit of a soft side. It's important to get time for yourself, and especially for your family. You can't spend all your time running. Friends, family – this is what you get to enjoy. Even when the season finishes in September, I'll look ahead to 1 October when I start training again. The career of a sprinter isn't very long, so we can't just take time off to miss training."
A Beast Gets Past Setbacks
"I'm injured now and will miss the World Championships in Moscow this weekend, but on the bright side I can run. But I don't want to go out and only run 9.8 [Blake is one of only seven people to run the 100m faster than 9.8 seconds]. I want to be competitive. To be the world champion and not be able to defend it is hard, but I'm still the future of athletics. Next year, I'll come back flying. Then 2015 is the next World Championships in Beijing, and the year after is the Olympics in Rio. It's all set up for me. It's going to be interesting. My time is coming. Enjoy!"
Blake runs wearing the RM 59-01 Yohan Blake Tourbillion, designed by Richard Mille; richardmille.com
(Image: Dwayne Watkins)
Latest
Health & Fitness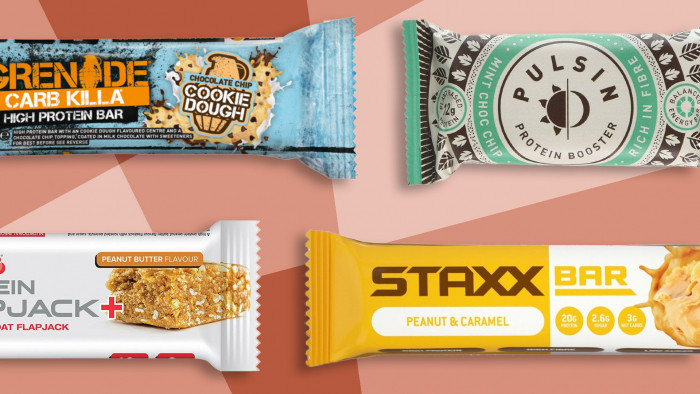 Best protein bars 2020: fuel your fitness
Health & Fitness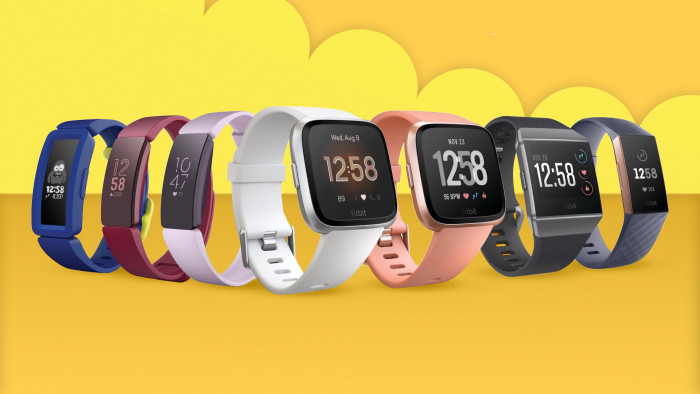 Best Fitbit 2020: which is the best Fitbit for you?
Related Reviews and Shortlists