ShortList is supported by you, our amazing readers. When you click through the links on our site and make a purchase we may earn a commission.
Learn more
It turns out that every wrestling theme song fits perfectly over The Bill's opening titles
This is way funnier than it should be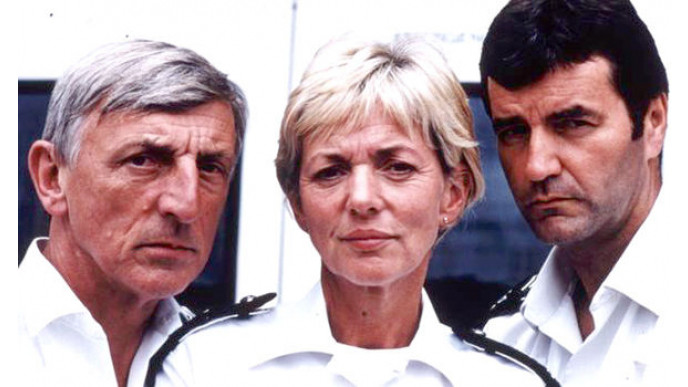 One of the greatest things we have ever written about on this here website was the Walk of Life project which, like all moments of pure genius, was simple, but perfect: any film is improved by having the music for its end credits replaced by Dire Straits' boogie classic 'Walk of Life'. You will read that previous sentence and think to yourself: "Ahaha, OK, I've got the joke, I know what level of funniness to expect when I hit play on the clip".
And yet. You hit play on the clip and, even though you know exactly what's coming, it's still way, way funnier than you expect it to be, because it just works so perfectly. For basically every single film ever made. It's the ultimate sweet spot.
Well, we're delighted to report that another mashup sweet spot in the universe has been located.
Twitter user @KidSWOL for reasons known only to themselves (but by God we're thankful for it) to decide to put a load of wrestling theme songs over the opening titles of the classic era (up to 1998) of ITV drama The Bill, hands-down the greatest cop show ever made.
And, guess what: it's absolutely brilliant.
All.
Of.
Them.
Yes.
And, for those wondering? Yes. Yes, it does.
The original theme, of course, was called 'Overkill' and was composed by Charlie Morgan and Andy Pask - and, for those music nerds out there, was written in unusual 7/4 timing - maybe someone nicked the other beat.
Now that's a criminal record.
(Image: Freemantle Media)
Related Reviews and Shortlists