ShortList is supported by you, our amazing readers. When you click through the links on our site and make a purchase we may earn a commission.
Learn more
Twitch streamer raises £155,000 for trans charity Mermaids to "spite" writer
Amazing what spite can do, eh?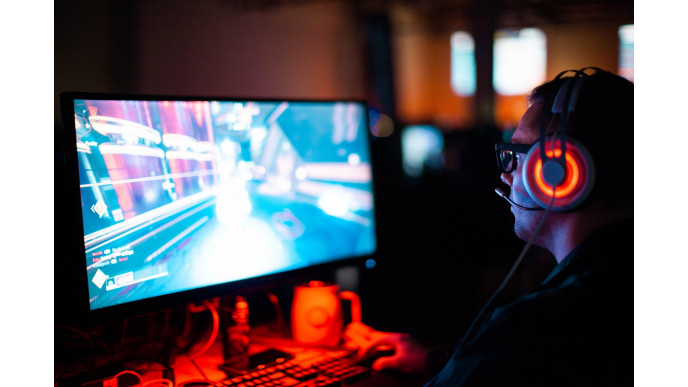 In an amazing display of exactly how motivating spite can be, a YouTuber has raised £155,000 ($200,000) for trans charity Mermaids, a UK organisation who provide support for gender diverse and transgender children.
And it was all, in his own words, to piss off comedy writer Graham Linehan.
Linehan has been a vocal opponent of transgender rights, using his Twitter account to argue pretty much constantly about the issue. When the National Lottery Trust awarded Mermaids some cash, Linehan wrote an open letter objecting to the grant, as well as encouraging others to sign. The grant was later placed under review by the Lottery trust. 
Enter Hbomberguy. 
A popular YouTuber, Hbomberguy decided to livestream his playthrough of Donkey Kong 64. Obviously. 
"I chose to support Mermaids because as a person living in Britain, I find the media discussion around this issue to be woefully misinformed, and I'd like to do my bit to help support the people who do the hard work of contributing to people's thinking on an issue," he said. 
"I chose Mermaids specifically, because when they were designated some funding via the National Lottery, Graham Linehan, a comedy writer who did some work on a good show 20 years ago, a very normal man who is very angry about trans people all day nowadays, went on Mumsnet and told them to email the National Lottery en masse."
"Well done, Graham… now tons of people know about Mermaids, and support them just to spite you!". 
It was a success: alongside the frankly ridiculous amount of money raised, Hbomberguy also ended up streaming for FIFTY SEVEN HOURS. Impressive stuff.
It also attracted some pretty famous faces, with rising political star Alexandria Ocasio-Cortez even popping in to chat about her love of Nintendo 64, which she declared "probably the best system of all". 
Gaming, solidarity and support for an amazing charity? We can get on board with that.
Want to donate to Mermaids or just find out more? Click here.
Image: Unsplash
Related Reviews and Shortlists