ShortList is supported by you, our amazing readers. When you click through the links on our site and make a purchase we may earn a commission.
Learn more
Remember the big plans Universal had for the 'Dark Universe'? In between shooting Dracula Untold and releasing it, they announced these big plans where it would kickstart a reinvention of all the old Universal Horror creatures, and build a shared universe, possibly ever-so-slightly inspired by an incredibly successful shared universe that may or may not rhyme with 'Harvel'. Nobody really watched or liked Dracula Untold, so then everyone was like "Psych! We're actually starting it with The Mummy, starring Tom Cruise and Sofia Boutella, because this will absolutely do well!", and then that didn't either.
Plans were afoot for a Russell Crowe retelling of Dr Jekyll and Mr Hyde, a Frankenstein reboot starring Javier Bardem as the Monster, a Johnny Depp-starring Invisible Man and reboots of TheWolf Man, The Creature from the Black Lagoon, The Phantom of the Opera, and The Hunchback of Notre-Dame. Both Angelina Jolie and Gal Gadot were mentioned as being involved with a planned Bride Of Frankenstein film.
These plans were all put on hold after The Mummy was a bit of a stinker, and earlier this year Universal announced that, while they still wanted to make new projects based on those classic characters, the focus would be more on filmmaker-driven projects than on the shared universe thing.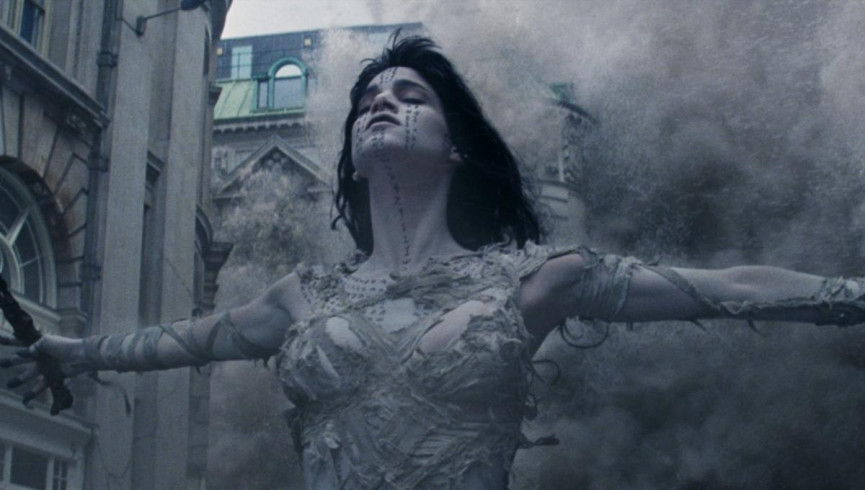 The first of these projects has sort of been semi-announced - it looks like Elisabeth Moss will be starring in a gender-swapped Invisible Man reboot, presumably with a title something like The Invisible Woman. 
In an interview with Buzzfeed, Moss was asked about rumours attaching her to the project. She didn't confirm anything, but she sure as hell didn't deny anything either:
"I would say that I can't talk about it. I can't really talk about it, but I would say that it's— I can't say anything about it. […] I would say I don't think I would be replacing Johnny Depp necessarily. I can say that. But I think it's an incredible story that maybe needs to to be retold, but maybe with a woman. […] I'm not saying I'm doing it. I'm just saying that theoretically that would be a great idea."
So, that's a yes?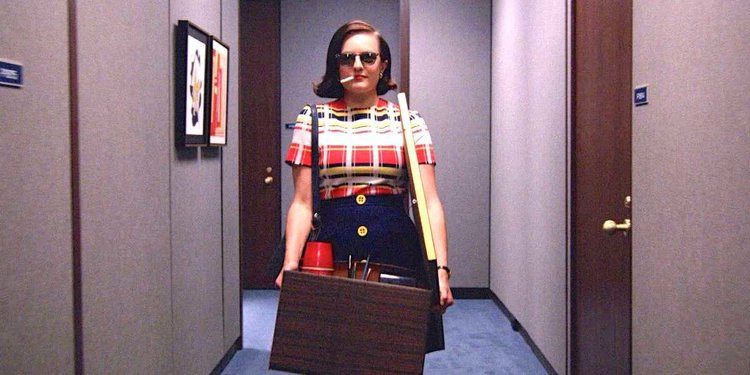 Moss is one of the busiest people in Hollywood at the moment. She has four films coming out this year - Us (Jordan Peele's follow-up to Get Out, which has been getting rave reviews), Light Of My Life (a drama written and directed by Casey Affleck), The Kitchen (about mobsters' wives in the 1970s, the directorial debut of Straight Outta Compton writer Andrea Berloff) and Shirley (about horror author Shirley Jackson) - as well as the upcoming third season of The Handmaid's Tale, on which she is also a producer.
There is a Marvel character called Invisible Woman - Sue Storm, 25% of the Fantastic Four - but that shouldn't mean the film can't be called that. There have been movies called Nightcrawler (the Jake Gyllenhaal one about the sleazy photographer) and War Machine (the Brad Pitt one about Afghanistan), and they're both also the names of Marvel characters. Like, if someone plays an invisible woman, you can call the film about her The Invisible Woman. It's very unlikely anyone was really worried about that, but if you were, don't be.
(Pic: Getty Images)
Related Reviews and Shortlists