ShortList is supported by you, our amazing readers. When you click through the links on our site and make a purchase we may earn a commission.
Learn more
The 20 coolest restaurants in Brighton
From cutting edge, fine dining establishments to retro tea rooms, and everything in between, we've got you covered Brighton's standing as a playground for young dandies was cemented in the late 18th Century when the Prince of Wales - the future Prince Regent and eventual George IV – made it his Dionysian escape from Royal life.
Over 200 years later and Brighton's reputation as a city to indulge in a bountiful feast of the senses remains intact. However, it's only recently that this cavalcade of sensualism extended to eating out.
A flurry of innovative chefs – homegrown and from up the A23 – have made this East Sussex hipster outpost a foodie destination in its own right. What better time then to mark the 20 coolest restaurants in the city. From cutting edge, fine dining establishments to retro tea rooms, and everything in between, we've got this covered.
There, and we never mentioned London-on-Sea once!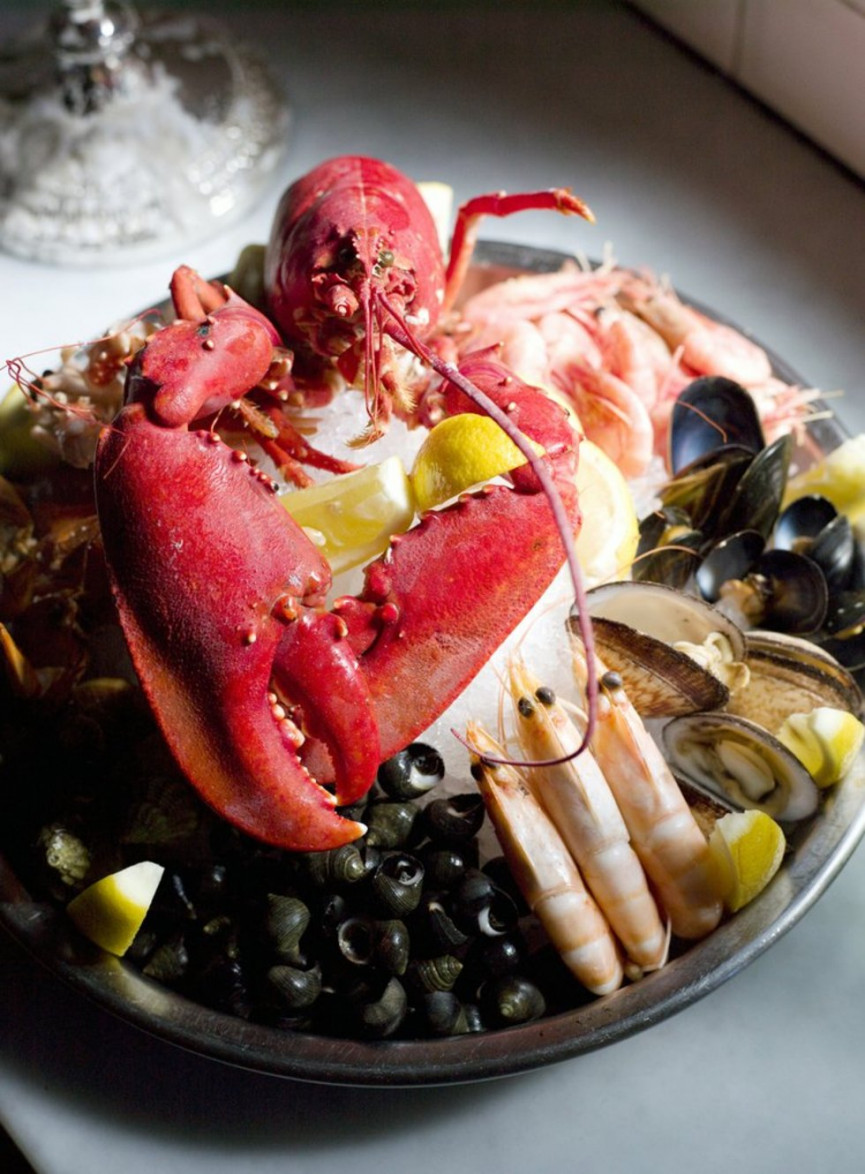 Riddle & Finns, 12b Meeting House Lane, BN1 1HB
Much like any creative pursuit, if you're going to cop inspiration from anywhere cop it from the best. Seafood and oyster bar Riddle & Finns openly cite the high end liquor shops and oysters bars of New York and Paris as its Beatles and Elvis. It's what it does with the inspiration that counts - its shucked oysters are reassuringly decadent; its selection of crustacea magnificent. Want to impress Yvonne from marketing? Here's your spot.
Booking Details Here: Riddle & Finns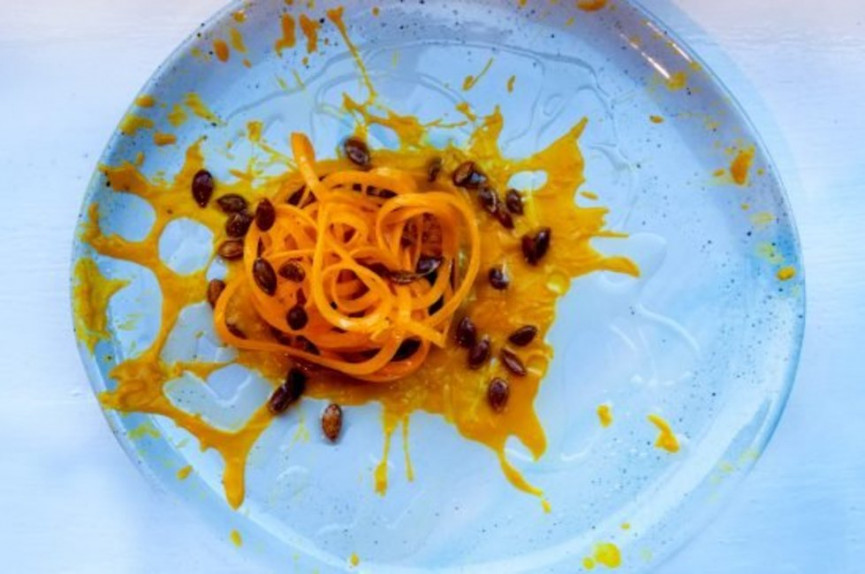 Isaac At, 2 Gloucester Street, BN1 4EW
Isaac at what? Play? Work? School? In fact, it's probably all those three things. Isaac Bartlett Copeland's first restaurant displays all the hallmarks of a young and eager chef on the verge of making a very big name for himself. Schooled in some of London's finest eating establishments, he now has the chance to showcase his unique and confident cooking style - classic given an infectious ultra modern twist. His tasting menus are jam-packed with scallops, monkfish, pork belly, venison and sundry Sussex delights.
Booking Details Here: Isaac At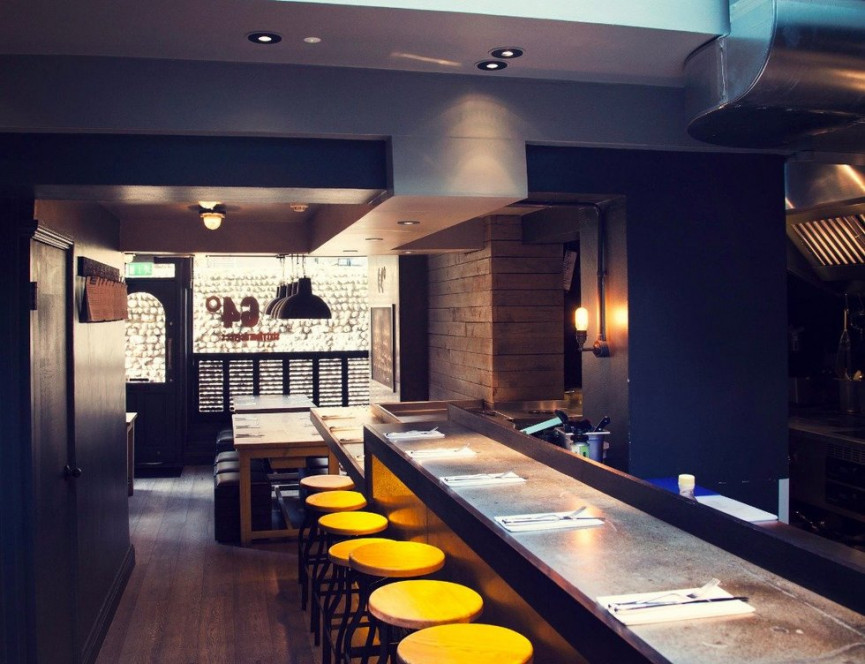 64 Degrees, 53 Meeting House Lane, BN1 1HB
It was once thought that Brighton was too bohemian to fully embrace fine dining. No longer. Michael Bremner's astounding 64 Degrees (so called because it's the temperature for a perfect egg - yep, there's some scientific gastronomy going on here) has properly debunked that myth with some of the best - and lip-smackingly tastiest - precision cooking in the UK. Bremner's signature kimchi chicken wings are worth the entrance fee alone (there isn't an entrance fee), but the other dishes - only a handful, this is small plate Nirvana - are all worthy companions. This being Brighton there's a also wonderful sense of playfulness. The décor is decked out in industrial chic and the gorgeous staff are the right side of cocky. But it's the food that will ensure you return time and time again.
Booking Details Here: 64 Degrees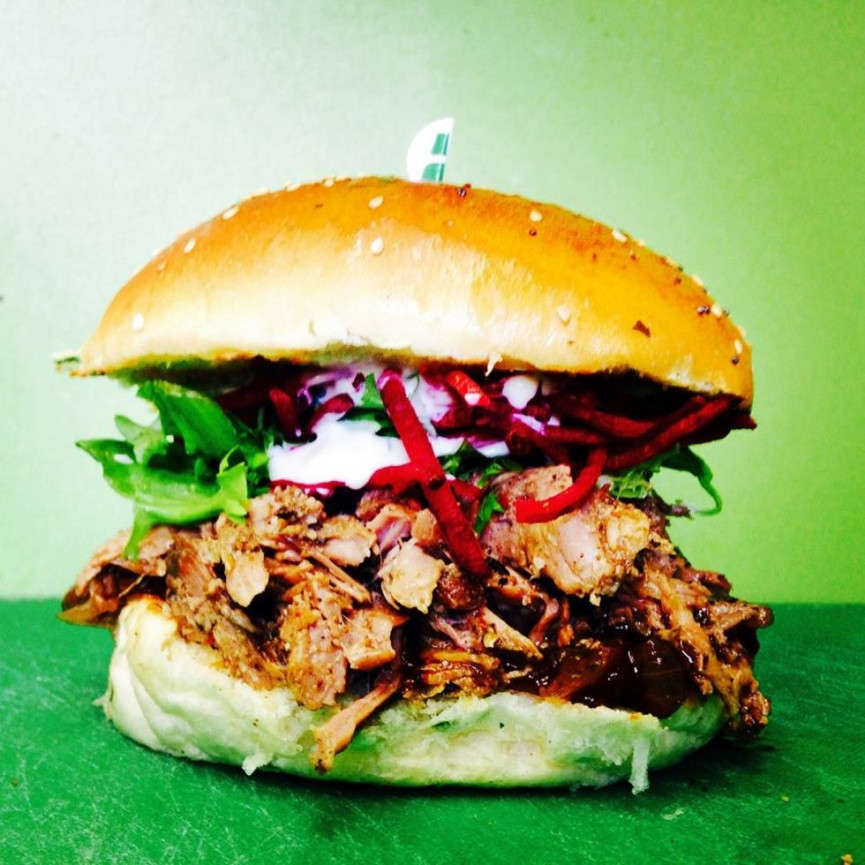 Burger Brothers, 97 North Road, BN1 1YE
The Brothers gonna work it out. Ok, so Nadz Nwokoro and Pip Ravindra aren't brothers in the fraternal sense, and their burger venture isn't strictly a restaurant - ok, it's a takeaway - but any rundown of Brighton's best eating emporiums would be redundant without this award-winning burger joint. Award-winning, you say? Aye, it came top of the pile at the recent Britain's Best Burger competition, sponsored by Hellmann's. And as anyone who's tasted the Brothers' Benneton Burger will testify, the nation's best burger is no idle boast.
Booking Details Here: Burger Brothers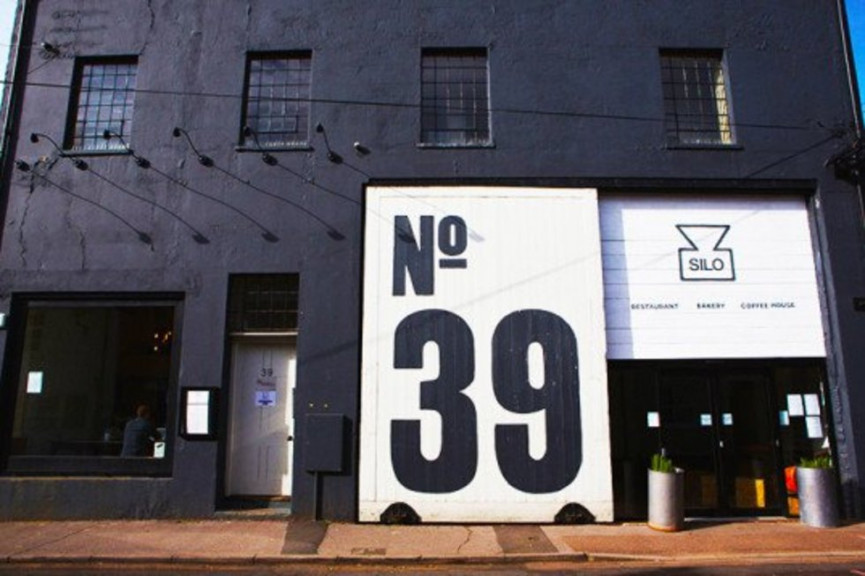 Silo, 39 Upper Gardner Street, BN1 4AN
For all its talk of a pre-industrial food system and the idea of eating yourself pure, Silo's real calling card is the food it serves. Or its self-proclaimed 'real food'. Another Laines highlight, everything about Silo screams authentic and artisanal. But back to the food. It probably goes without saying that everything here is locally sourced, sustainable and seasonal. Having trained at Fergus Henderson's St John, chef Douglas McMaster has his nose-to-tail eating chops down. A blooming big tick for meat lovers. This being Brighton, pescatarians are also catered for. Vegans too. And while many will enter this warehouse of delights (Silo also doubles, triples and quadruples as a bakery, brewery and coffee house) for its admirable zero waste ideology, most will return for the nosh.
Booking Details Here: Silo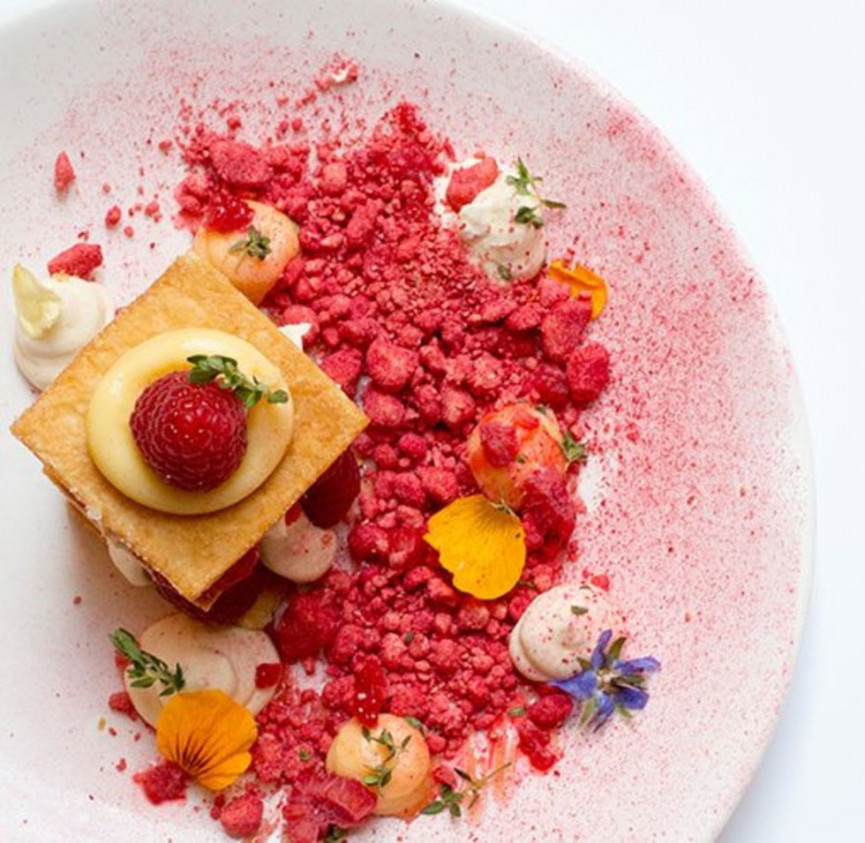 Terre a Terre, 71 East Street, BN1 1HQ
Ask any Brightonian for the best vegetarian restaurant in the city and 99 out of 100 will immediately fire back 'Terre a Terre'. The contrary bugger is a liar. Since opening in 1993, this Lanes institution has acquired iconic status. It's also the perfect rebuttal to those who dismiss vegetarian grub as rabbit food - as the restaurant itself proclaims this is about indulgence not abstinence. In among the pleasingly magpie approach to the food there's a notable Asian influence, but no matter from what angle you devour the menu this is just first-class eating.
Booking Details Here: Terre A Terre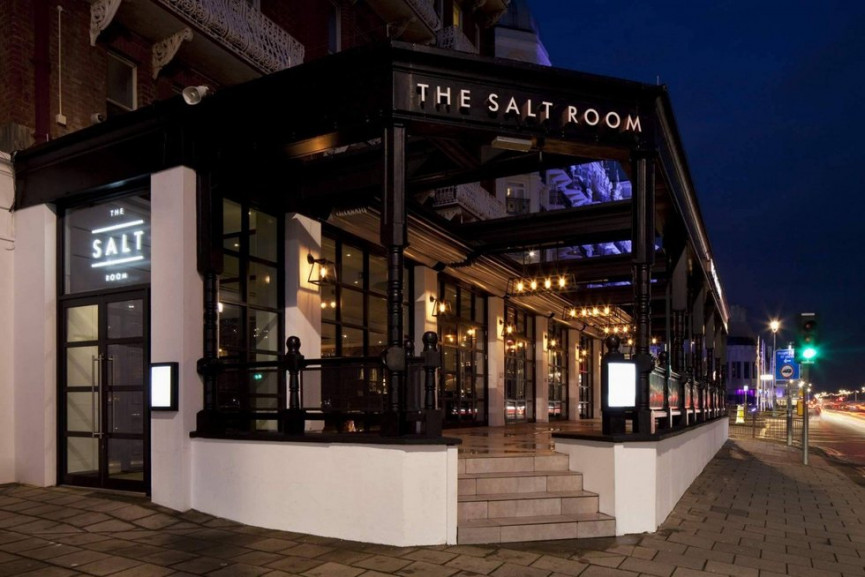 The Salt Room, 106 King's Road, BN1 2FU
Sister restaurant to The Coal Shed, The Salt Room opened to waves of critical hosannas in 2015 and has since gone from strength to strength. An uncomplicated seafood and grill diner with an emphasis on sharing plates, this is one of Brighton's finest seafood restaurants. No wonder. It's situated opposite the doomed West Pier; as such the fish could hop onto your plate. It doesn't of course. That would be a bit weird. They hop onto the frighteningly hot charcoal grill instead.
Booking Details Here: The Salt Room The Chilli Pickle, 17 Jubilee Street, BN1 1GE
While Brighton doesn't have a Michelin star, it does possess two Bib Gourmand recommendations from the tubby-tyred gastronome. Unsurprisingly, one resides at 64 Degrees (surely that Michelin star can't be far off?); the other's at street food canteen-style pan-Indian restaurant The Chilli Pickle. Nepalese dishes can be found alongside authentic Indian fare from across this most culinary of countries. Much like we couldn't pick a favourite child, nominating one dish seems churlish, but if pushed we'll plump for the chaula fish pot. Oh, and our favourite kid is Woody, but don't tell the others, eh?
Booking Details Here: The Chilli Pickle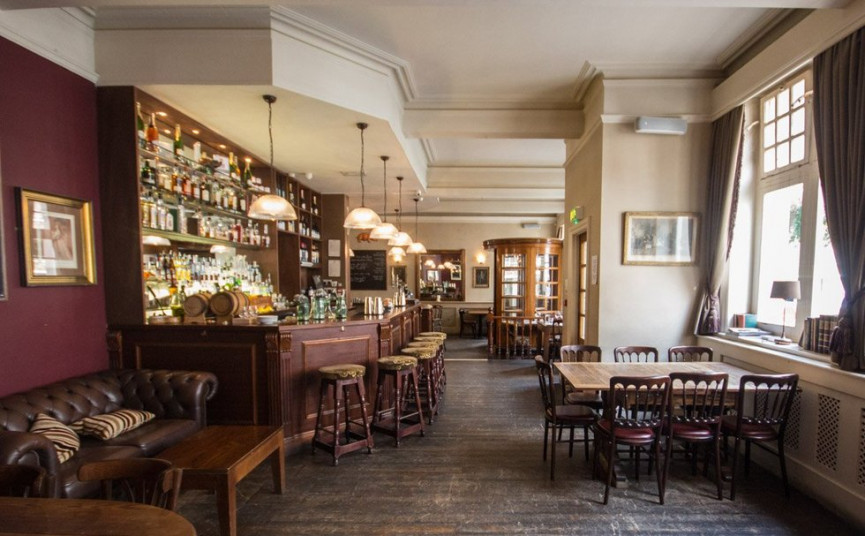 The Ginger Pig, 3 Hove Street, BN3 2TR
Little brother of the rightly feted The Gingerman, The Ginger Pig (should that not have been The Ginger Boy? Nevermind…) has been making a gastronomic stir in its own right. Found in Brighton's conjoined twin, Hove, The Pig, as locals call it, has upped the area's gastropub game. Don't let the quirky bovine portraits put you off, The Pig's barbecued braised beef cheek is a winner. It's been named best food pub in the Brighton & Hove Food Awards three years on the trot. Geddit? Trot? Pig? Boy, tough crowd.
Booking Details Here: The Ginger Pig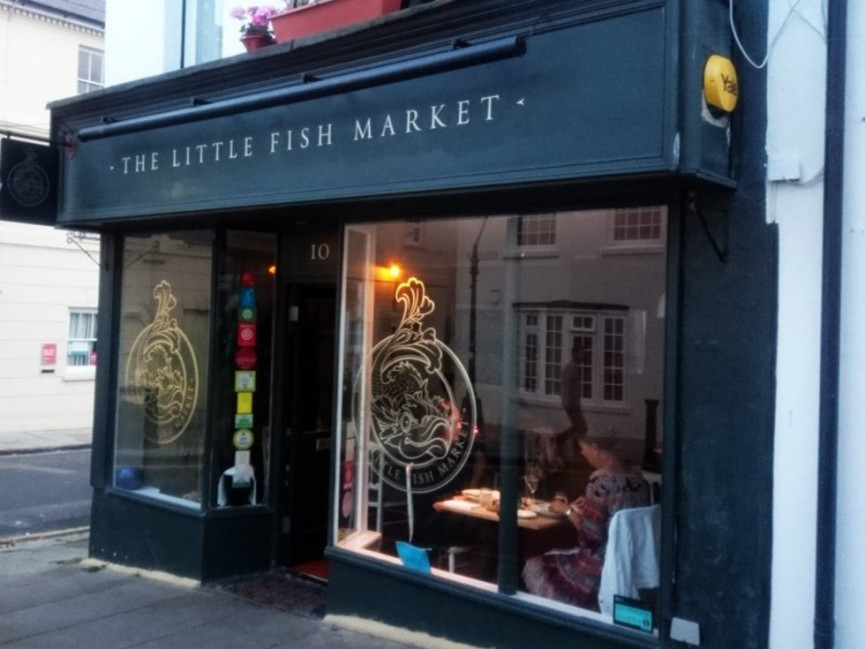 The Little Fish Market, 10 Upper Market Street, BN3 1AS
It's little - it has 20 covers - and it's housed in a former fishmongers. That's right, it's The Little Fish Market. Well, The Little Fishmongers isn't as alluring. Ronseal semantics aside, this small, but perfectly formed, restaurant gives the aforementioned Salt Room a run for its seafood money. Run by erstwhile Heston Blumenthal protégé Duncan Ray, The Little Fish Market's menu changes daily - depending on what Ray's suppliers bring him each morning.
Booking Details Here: The Little Fish Market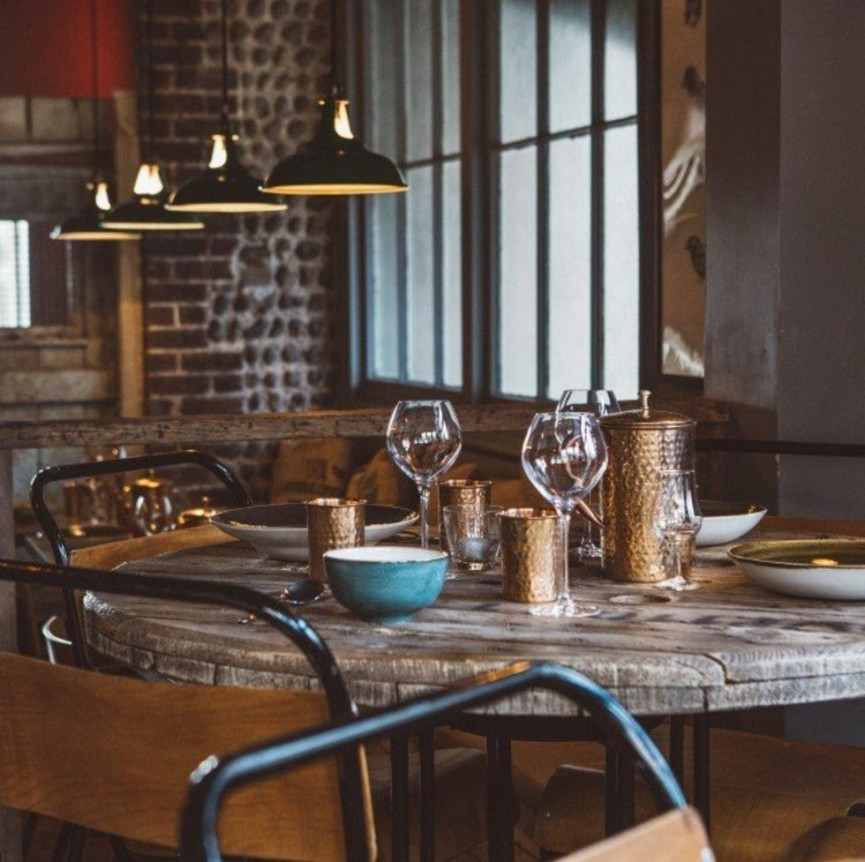 The Set, 33 Regency Square, BN1 2GG
Seasonal British food has become a restaurant staple in recent years. Thankfully, The Set's take on our indigenous fare hasn't been dulled by such familiarity. In fact, The Set's three revolving tasting menus worship at the high altar of epicurean experimentalism. This is where partridge is on first name terms with chocolate - divine - and pork belly is enhanced by hispi cabbage. Located in a stylish townhouse hotel (with its own ping-pong room) on the achingly hip Regency Square, The Set has proved an elegant addition to Brighton's cavalcade of eateries.
Booking Details Here: The Set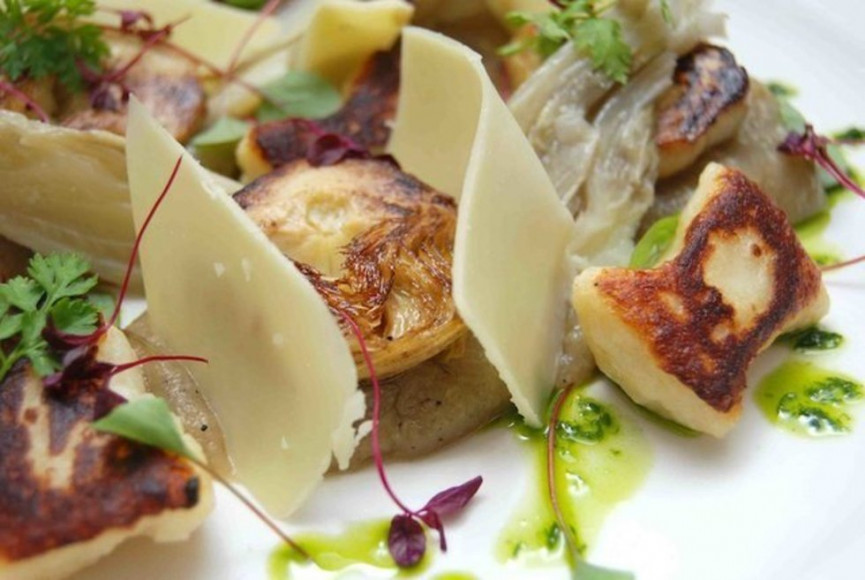 The Jolly Poacher, 100 Ditchling Road, BN1 4SG
Away from the tourist hordes and stag do weekenders polluting Brighton's famed front is The Jolly Poacher. Not only is it a great local, but it's also one of Brighton's best gastropubs. Simple and assured cooking comes courtesy of co-owner and chef Anthony Burns and his dishes - a stunning mix of seasonal British with exotic Asian flavours - pack a punch as powerful as one of local hero Fatboy Slim's big beats.
Booking Details Here: The Jolly Poacher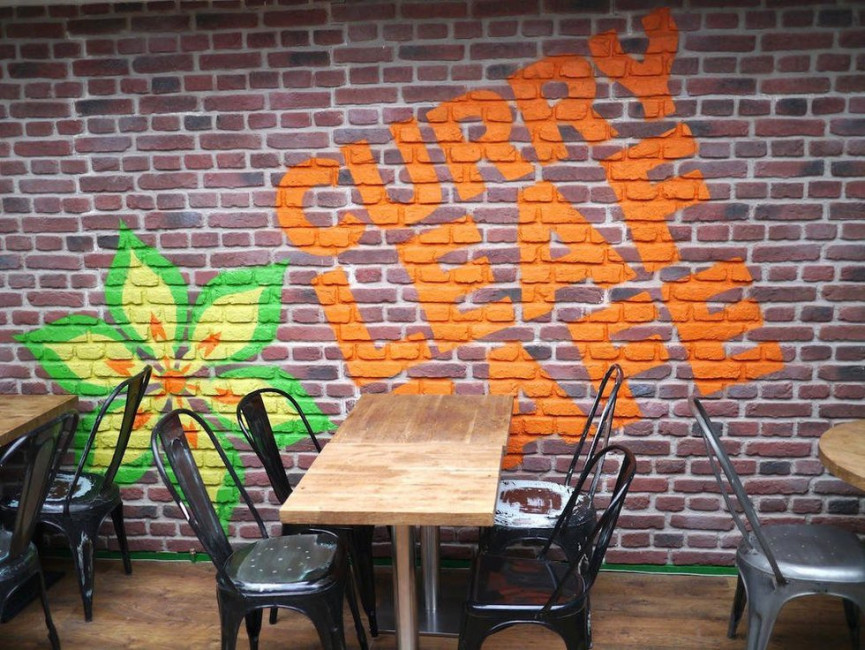 Curry Leaf Cafe, 60 Ship Street, BN1 1AE
As anyone who's ever been to Goa (or, to be fair, to any self-respecting street food festival) will readily testify, it doesn't get much better than South Indian street food. And new kid on the block, Curry Leaf Café, knows it thalis from its xacutis. Its sea bream and prawn stew is a particular favourite, but in truth, everything on its expertly chosen menu screams to be devoured. Best washed down with a ridiculously-monikered craft beer. It also has a kiosk on Brighton train station for those wanting to tease fellow Southern Rail travellers - if they could be teased anymore that is - with some right royal tempting smells.
Booking Details Here: Curry Leaf Cafe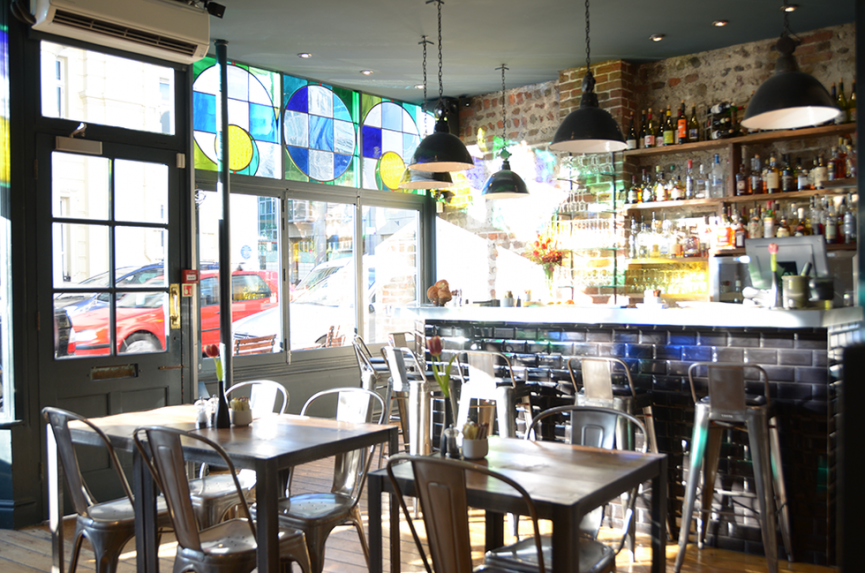 Plateau, 1 Bartholomews, BN1 1HG
Like Boogie Down Productions, Plateau's philosophy is rather simple: wine, beats, bites and cocktails. It's a winning combo. Plateau's wine list - biodynamic, organic and natural are the touchstones - is the best in Brighton. Its beats are suitably funky. And the food? Sharing platters (plateaux - hence Plateau, come on, keep up) are the way to go, but a specials board listing a number of plats du jour is available for dining companions that just can't agree.
Booking Details Here: Plateau Brighton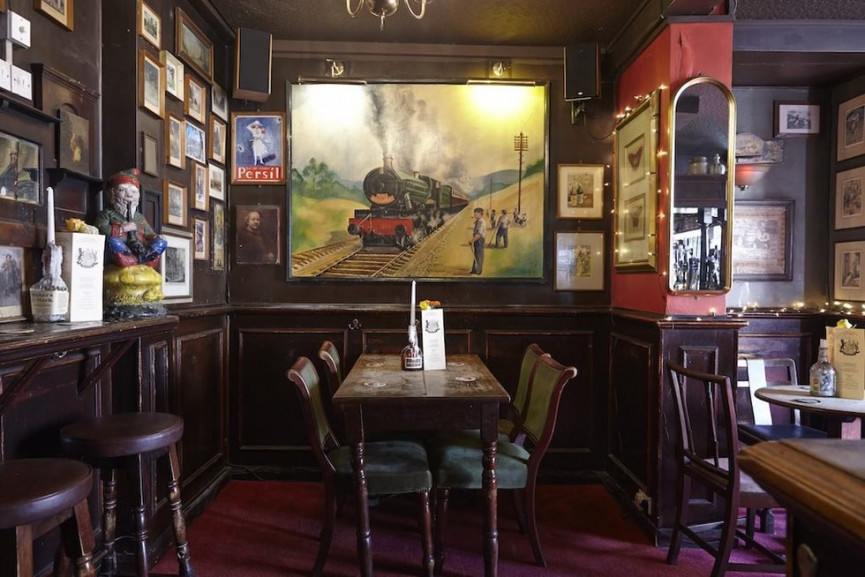 The Lion & The Lobster, 24 Sillwood Street, BN1 2PS
The Sunday roast: a meal for the ages; the birthright of every self-respecting, freeborn British man and woman; a sturdy and traditional emblem in a confusingly hostile world. We could go on. We won't. Save to say that The Lion & Lobster's day of rest roasts are the stuff(ing) of Brighton legend. Feeling disheartened by Brexit? A portion of The Lion & Lobster's thyme and horseradish-marinated topside of British beef with Yorkshire pudding will reawaken any lapsed patriotic fervour.
Booking Details Here: The Lion And Lobster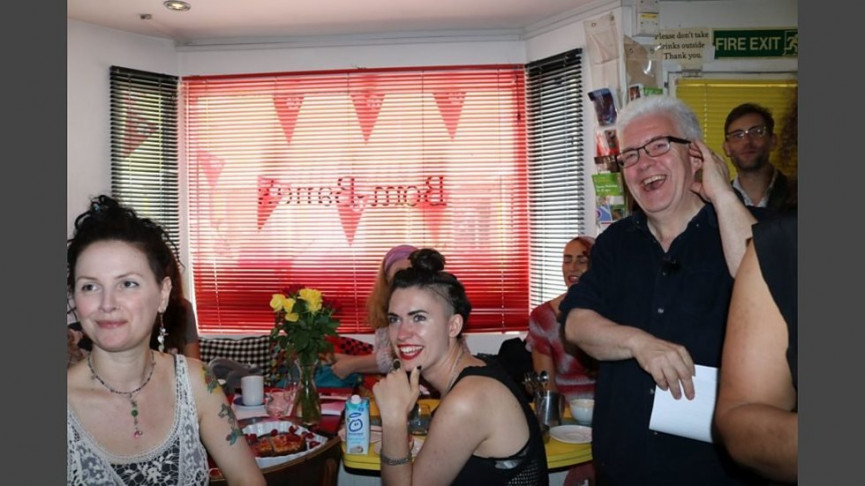 Bom-Banes, 24 George Street, BN2 1RH
Is Bom-Bane's a theatrical restaurant, an immersive performing space or a creative hangout? In truth, it's all three, and more besides. Run by artistic polymath Jane Bom-Bane, Bom-Banes combines film, music, puppetry and theatre with some of the most comforting home-cooked food this side of your mum's dumplings (Kenneth Williams face). Expect a variety of quirky European dishes with a conspicuous Belgian slant. It's stoemp and sausage (a Brussels take on traditional Belgian mashed potato) and fish waterzooi (Belgian fish stew) are always worth checking out.
Booking Details Here: Bom Banes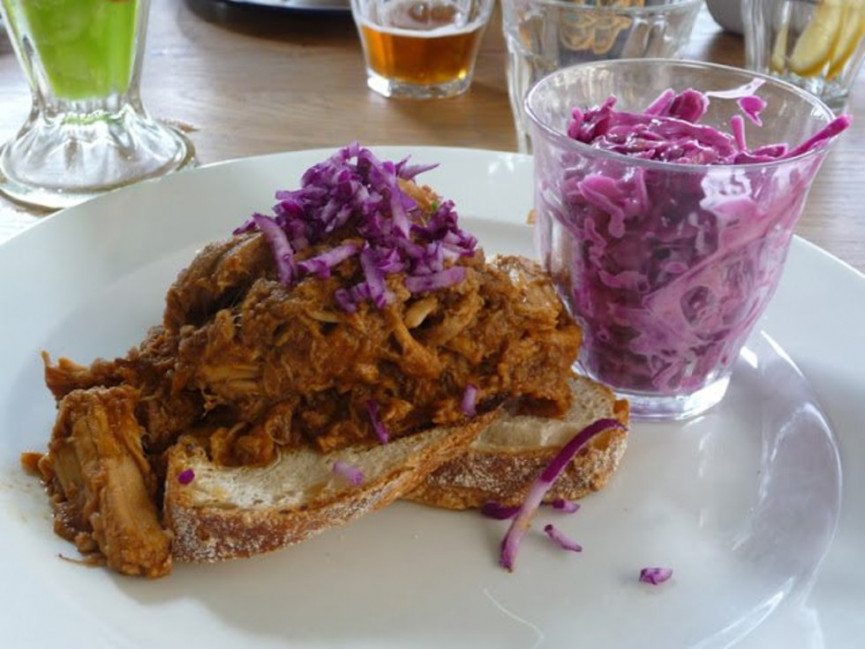 The New Club, 133-134 King's Road, BN1 2HH
Being something of a party town, breakfast - and brunch - is something of a big deal in Brighton. The New Club is where Brighton's jet set trash end of a gloriously bedraggled morning. Modelled on a retro US-style diner the food is unsurprisingly bold and brash. The full English is sharp; flavour of the month smashed avocado on sour dough (Club Toast) is punchy, but best of all is its take on Mexican Eggs (Huevos Rancheros). The piquant tomato sauce a perfect bedfellow for the golden eggs.
Booking Details Here: The New Club Brighton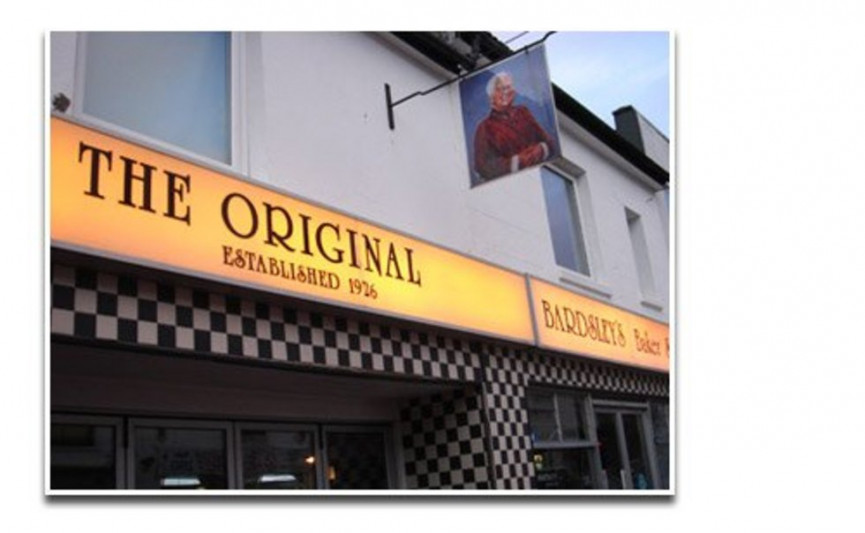 Bardsley's, 22-23a Baker Street, BN1 4JN
Many will wax lyrical about the beach-facing Regency, but for our money (or your money, as you're paying) the best fish and chips in Brighton - and while you're at the seaside fish and chips is a must - is to be found at family-run Bardsley's. Its sit-in restaurant is an eye-popping mix of posters dedicated to music hall legend Max Miller and Veuve Clicquot champagne buckets. Thankfully, the fish is battered heaven - golden and crunchy encasing the delicate fish - while the chips are melt-in-the-mouth delicious.
Booking Details Here: Bardsley's Fish And Chips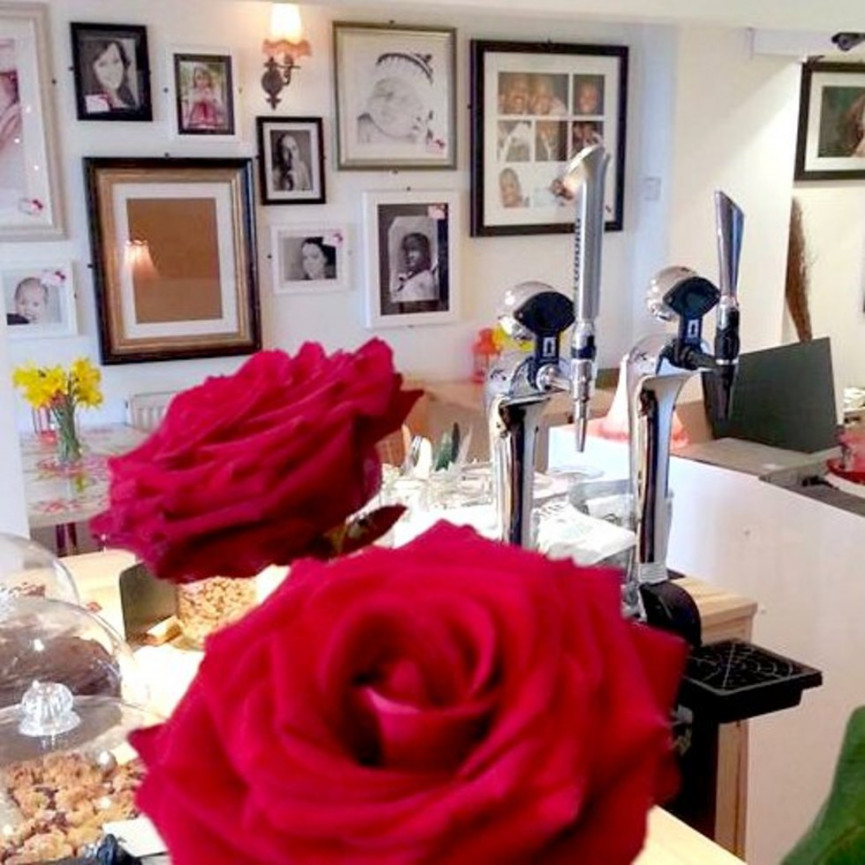 ThewitchEZ, 16 Marine Parade, BN2 1TL
Sorry to bring up the events of last June again - no, we're not talking about England's ignominious showing at Euro 2016 - but ThewitchEZ Photo Design Café Bar (it takes a mean passport photo - no, really) is the ideal antidote to the UK's decision to Brexit. Polish-run and a haven for creative thinkers - of which there are legion in Brighton - it earns its place on our list for its mesmerising European dishes. The beef stew with potato dumplings and the German black sausage are notable standouts, but pride of place goes to its rösti - a traditional Swiss dish of shredded potatoes adorned with cheese, fried egg and bacon. Double, double yum.
Booking Details Here: The Witchez Café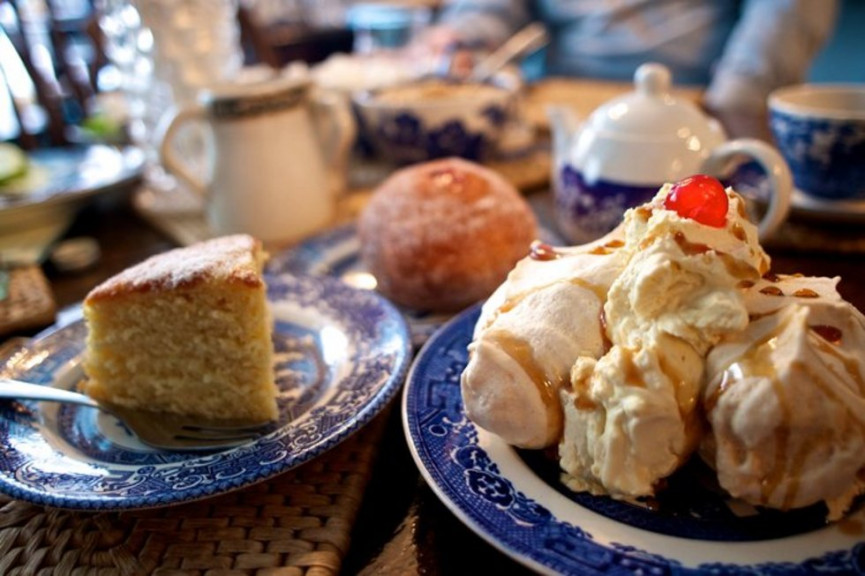 The Mock Turtle, 4 Pool Valley, BN1 1NJ
When it comes to tea rooms the only rule of thumb is this: the chintzier the better. And when it comes to ostentatious displays of chintz, this nostalgic Victoriana fest takes the chocolate biscuit. Not that you'd want to only have a biscuit with your tea. Its lemon drizzle is rightly lauded - as are its other homemade cakes - and before that indulge in a gargantuan helping of Welsh rarebit. All served on blue willow china. Just don't get any bull-like desires. It could prove costly - everywhere you look is adorned with the stuff.
Booking Details Here: The Mock Turtle
Related Reviews and Shortlists