ShortList is now ad free and supported by you, the users. When you buy through the links on our site we may earn a commission.
Learn more
According to a scientific 'drop test' this smartphone is basically the Terminator
Could it be entirely unbreakable? There's no greater millennial fear than the precise moment you see your phone slip out of your grasp and fall towards the ground.
At that point, the split second between air and ground, every possible fear runs through your head. And by "every possible fear" we mean "will it break or not". Look, we like to exaggerate, OK.
Still, looking down at a cracked screen, or finding your phone unable to do what you thought it was capable of, can be galling.
So if we told you one smartphone in particular is pretty much indestructible, you'd probably sit up and listen, wouldn't you?
According to the Korea Times, the Samsung Galaxy S9 survived a drop test – which involved the device being dropped 100 times – with just minor scratches.
The same company's S9+ device, which was released along with the S9 in 2018, survived the first 50 drops but cracked before the 100 drops were complete, following independent tests carried out by US-based publication Consumer Report.
Now, we're not saying you should start playing ultimate Frisbee with the device, or try racing it to the bottom of a slide, but it's fair to say it seems pretty sturdy.
While we can't comment on how many more drops it could survive beyond number 100, if you're dropping your phone more than 100 times then you probably have bigger problems.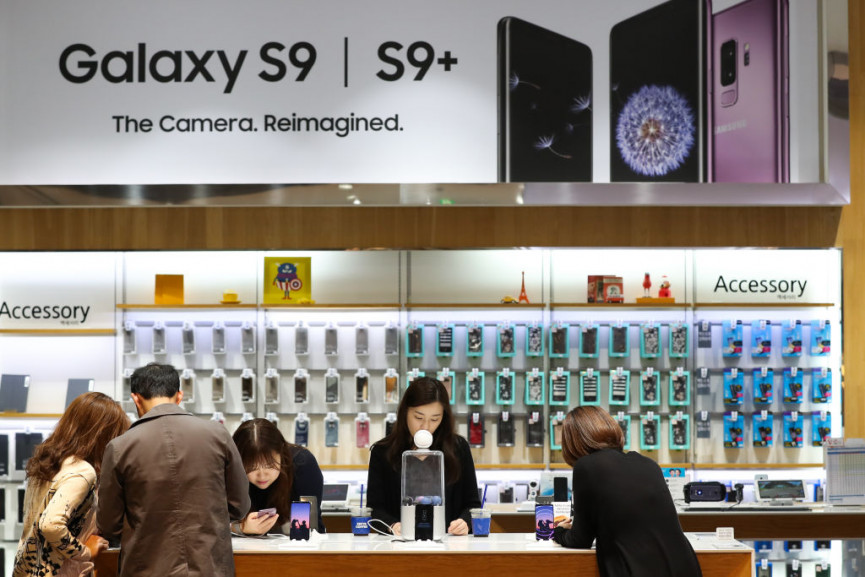 The S9 and S9+ were released worldwide in March 2018, to broadly positive reviews, especially with regard to its camera.
Described as "the best big-screen smartphone by miles," making particular mention of the presence of a headphone jack (something no longer common across the smartphone market).
And however you think it stacks up to iPhones or other rivals, one thing's for certain – it's as good as you can get if you're a clumsy idiot who wants to be able to drop their expensive gadgets and suffer absolutely no consequences.
(Images: Unsplash/Getty)
Related Reviews and Shortlists