ShortList is supported by you, our amazing readers. When you click through the links on our site and make a purchase we may earn a commission.
Learn more
Saved By The Bell's Zack Morris and A.C. Slater have officially won the 10-year challenge
Mark-Paul Gosselaar and Mario Lopez have put everyone else's efforts in the dust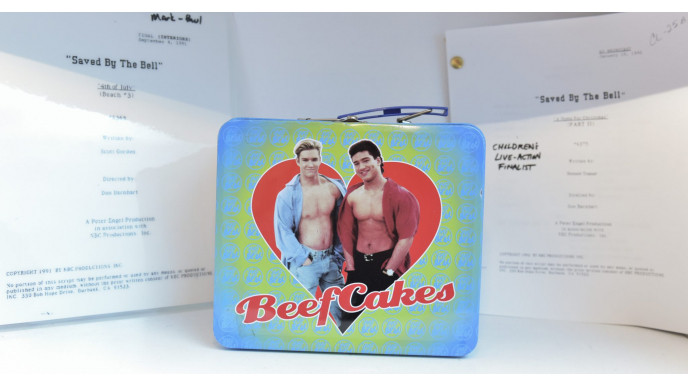 Think you're special, do you, for going a whole decade back through your pictures on Facebook to find one from 2009 and sharing it? Sure, you ended up using one from early 2010 because it was just a better picture, but whatever. Now everyone can see that you're slightly more attractive than you were a decade ago, and laugh at how your trendy-at-the-time haircut isn't trendy any more due to the passage of that time, and we can all have a giggle and agree that you are the best.
No! You are not the best! Zack Morris and A.C. Slater from Saved By The Bell are the best, for adding two decades onto your paltry efforts, plus in Slater's case only ageing about six months.
Look at this:
That's an almost millimetre-perfect recreation of a thirty-year-old picture. Mark-Paul Gosselaar (Zack) looks different – he's got a touch of the Krist Novoselics about him these days – but Mario Lopez (Slater) has barely changed at all, just improved his hair and got a bit more hench.
Gosselaar is now 44 and a father of four. He is starring in a new Fox sci-fi series, The Passage, that spans a thousand years and has vampires in it. Lopez is 45, has two children and recently acquired his blue belt in Brazilian jiu-jitsu. 
You aren't in a show about vampires and only use belts to keep your trousers up.
(Pic: Getty)
Related Reviews and Shortlists