ShortList is supported by you, our amazing readers. When you click through the links on our site and make a purchase we may earn a commission.
Learn more
Robert Rodriguez on Hypnotic, Hitchcock and how he makes movies
Exclusive interview with the cult filmmaker...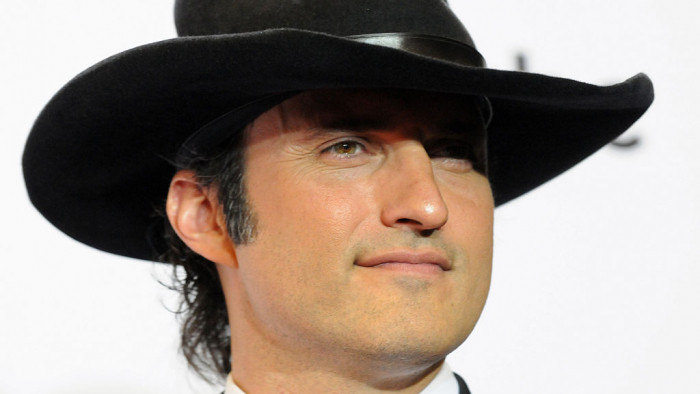 Director, writer, producer, Star Wars alumni and overall filmmaking genius Robert Rodriguez is back on the big screen with Hypnotic.
The movie, which stars Ben Affleck, is a trippy, twisty tale that begins with the kidnapping of a little girl and, well, prepare yourself for some jaw-dropping narrative shifts throughout.
Hypnotic sees the director hitting the 20-movie mark (if you count the segment in Four Rooms), in a career that's split brilliantly between creating cult classics, such as From Dusk Till Dawn and Desperado, and kid's films.
Here we speak to Rodriguez about his new movie Hypnotic, the influence of Alfred Hitchcock and how a trailer ruined Terminator 2…
Hypnotic is out in UK cinemas 26 May.
Main Image credit: Getty Images
--- ShortList: Your original idea for Hypnotic has been around for years: what was it like to finally get the chance to make the film?
Robert Rodriguez: It's unprecedented. I've never had a movie that long in gestation. I wasn't sure if it would ever happen but I picked it up again and then I did Alita: Battle Angel and that pushed it back. I was determined I was going to make it because I had a full script.
I wrote a full script around 2015, 2016. Before that I had a treatment that was about 35 pages. It had some dialogue, I had the title, I had the hooks, the bank heist, the first twist, the scissors scene and stuff like that.
SL: What was it about Hypnotic that made you keep coming back?
RR: I just loved that it was about filmmaking and what we do as storytellers. Because we create a film, we create a hypnotic construct for the audience to believe is real. And the audience wants that to happen. They buy a ticket, they sit down, they know it's actors... they know it's dialogue, but they laugh, cry, invest enough in it that they believe it's real.
Sometimes they just love these characters so much that they live on their minds more than real people in their lives. That's quite a construct. And, if you do it right, as a filmmaker you can fool them long enough.
So I wanted to have those layers in the film, where you pull back the curtain and the audience realises, 'oh, we knew we're gonna get hypnotised by watching the movie, because the movie is a movie, but then there's more layers to it. The actors and us are getting fooled at the same time.' I thought that would be really interesting.
SL: Where did the initial story idea for Hypnotic come from?
RR: It was 20 years ago. I love Hitchcock movies. Even El Mariachi was a very Hitchcock-type movie; wrong man, mistaken identity type movie. I have always been a big fan of how he constructed things very economically. Then Vertigo was re-released, rediscovered, restored on DVD in 2002.
It had been kind of one of his forgotten films and I was watching it a lot, admiring the colour, the look, the twist, the title. It was another one-word title that was just very strong like Psycho, Spellbound, Frenzy.
What I've always tried to do is ask the right question, so I asked, 'if Hitchcock kept making movies, what would be another one-word title he would have used?' Right away Hypnotic came to mind. Like, what does that mean? That's really cool.
I didn't want to make the movie about hypnosis but maybe the idea of being 'hypnotic', meaning somebody who's got an ability beyond that, and you don't know how far they can go with this ability till the end of the movie. So I thought, 'oh, so what does Hypnotic mean?' It's somebody you can't catch. Like if I meet you, and I'm hypnotic and then say, 'Hey, how are you doing? You are going to hand me your wallet and give me your keys and you will give me your bank information'. And then go, 'I'm going to take off in your car now.' Then I leave and then you don't even know you have met me.
I thought that person would make a great villain because you can't catch them. That's where I started. I wrote about 30 pages and then it sat while I finished my sequels and finished other movies, until I realised it still had a hold on me and I came back and I made it.
SL: There are some pretty big shifts in the narrative of Hypnotic [don't worry this is spoiler free]. How did you work with the marketing team to make sure that you could sell the film without obviously giving too much away?
RR: I had already designed it so that up to a certain point you have enough information to sell the movie on. You know, you had him with a pair of scissors [in the trailer] and you're like, 'okay, he's gonna get hypnotised' and that's enough. Studios tend to put everything, including the kitchen sink, in a trailer. So I figured out how to not do that with this.
I saw how that happened to Jim Cameron, with Terminator 2. You're not supposed to know 'til a half-hour in that he's the good Terminator. But it's the first thing they showed in the trailer. I showed Terminator 2 recently to somebody who never saw the trailer and didn't know the twist and it worked so great. They didn't know he was the good guy and that's how Jim meant it to be but the trailer screwed up.
So I have to design the trailer while I'm writing the script so that doesn't happen to me. SL: You showed a work-in-progress version of Hypnotic at South by Southwest. What was it like to go back there to show the film, a place where you debuted El Mariachi?
RR: What I realised was that I am now 30 years in the business and that kind of crept up on me. So I thought to celebrate I should go to South By and show Hypnotic. I was gonna show Mariachi but I thought Mariachi wasn't shot in Austin but Hypnotic was.
This is a film community that's grown up with us over the past 30 years and they take a lot of pride and it was a great screening. I gave away tours to my studio and posters, it was a phenomenal time.
SL: El Mariachi was famously shot on a shoestring budget for $7,000: are there any of the techniques you learned back then that you still use in filmmaking today?
RR: Every movie! Every movie! I use all of those techniques because shit happens. For this one we got hit with COVID Three times. So our shooting schedule just got shorter and shorter. That meant the shooting schedule was just barely twice as long as Mariachi. It was a very short schedule. So I had to use all those tricks to get this movie to look like a big movie.
That's what I kind of tend to do anyway in my stories. I come up with a really big idea that can be made for a small budget or a medium budget. I don't need a big budget but if I get a big budget then great.
If you know you're gonna have a medium-sized budget or a small budget, don't make a small idea and a medium sized idea, make a huge idea. Because then the idea adds production value.
Like if I just said, 'little kids are spies'. It's such a big idea! But you just need to put sunglasses on them for that, or put a couple of things together to make a gadget and add some sound effects. You're already completing the mission. So it's like the idea is just really big and then you're going to have a sliding scale to figure out what the budget is.
Whatever money you can get, you can still make it for that money and you'll still fulfil the vision because the vision is really big.
I've been trying to do that my whole career and that's been a good trick. SL: With that in mind, is there any advice you would give young filmmakers trying to break into the industry today?
RR: Well, it's so much easier to break in now. Everyone's creating content on their own in their homes, just like how I used to do my little stuff. There was no YouTube back then, though.
They are engaging audiences, too, sometimes a lot more audience than goes to the movies. I had some creators over at my studio one day and I was like, 'You guys are doing it, you are the studio killers.'
The studios can't attract an audience like that at the drop of a hat, even spending millions and millions and millions of dollars, and these guys are doing it for nothing - that's engagement that has value.
These people are rewriting the rulebook on how it can be done and it's really exciting.
Hypnotic is out in cinemas 26 May.
Related Reviews and Shortlists