Nokia has a new phone. 
It doesn't have a touch screen. It's not waterproof. It won't run the vast majority of your favourite apps.
But you should really, really want one,
In an age of 3.5mm headphone debates and exploding batteries, the Nokia 216 is the return the mobile basics. It's a big fat red asterisk next to the "phone" portion of "smartphone"; a renaissance of everything your mobile used to do and - if you take a moment to consider your current uses of your phone - probably want to return to.
It's got a 2.4-inch screen, navigated by a four-way menu scroller. It's got what your nan would probably refer to as the number pad of a "proper phone". The front and rear cameras are only capable of 0.3 megapixel snaps - infinitesimal compared to the 12 megapixel beast of the new iPhone 7. The battery (replaceable) will last you 24 days on standby, and allow you to natter for 18 hours. It can play music stored on a removable 32GB SD card, or tune into FM radio. It can store 2,000 contacts. It will cost you around £28 to buy new, arriving this October. The only thing it lacks from your wish list is Snake.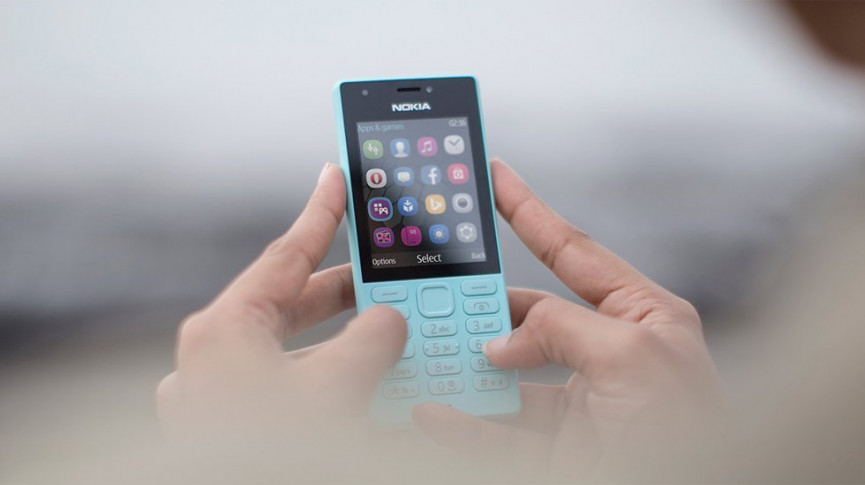 You're right - the Nokia 216 is just one of many similar "feature phones" (a handset made to access the web and such, but lacks the fancy features of a smartphone). It's one of the most basic handsets developed by the mobile legends since they were purchased by Microsoft - and comes as a surprise following the computer giant's announcement to sell its feature phone business to FIH Mobile for $350 million back in May. Feature phones are big business in parts of the world that don't boast super fast 4G data coverage, or for whom Candy Crush isn't a daily obsession.
The point is this: I hardly ever use my Nexus 6P - a dirty great big 5.7inch wonder phone - to make phone calls. A quick scan of its battery use data doesn't even include phone calls in the top 15 apps. The uses of my smartphone have more in common with tablet use than that of a phone: games, web messenger apps, Facebook, Twitter. 
If I wanted to reclaim my phone as a phone, I'd do well to consider buying a feature phone like the Nokia 216 to keep me "connected", spinning off my excessive app use to a tablet - better suited to the task with its bigger screen, bigger battery, a device that won't lurk in my pocket, begging me to tap through its notifications and scroll through those apps I know bloody well don't actually have anything new to sell me.
Maybe I'm having a midlife gadget crisis. I'm becoming my father, yearning for a "Phone that's just a phone". Or maybe the failure of 2016's smartphones to bring out anything that compels me to upgrade to a new model of a phone I basically already own has got me yearning for a change to something simple, if only to make better use of a gadget better suited to the charms of Angry Birds. 
Nah, I'm becoming my dad, aren't I?