ShortList is supported by you, our amazing readers. When you click through the links on our site and make a purchase we may earn a commission.
Learn more
Mission: Impossible - Dead Reckoning review round-up
This is what the critics are saying about the latest Mission: Impossible movie...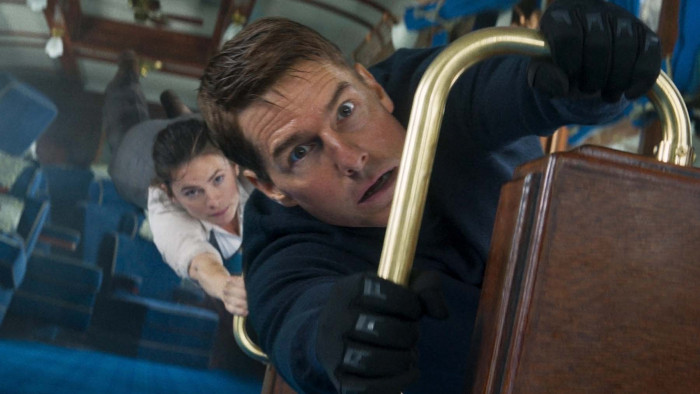 Not many film franchises make it to seven entries deep and keep the quality quite like Mission: Impossible. Even The Fast & Furious franchise is currently suffering from serious sagging - and don't get us started on The Friday The 13th and Freddy movies!
But this is Mission: Impossible, which is powered by Cruise Control. Apart from the slight blip that was M:I 2 (too much slow-mo, long hair, Limp Bizkit and bloody doves) the series has consistently released banger after banger.
Given the long shoot for Dead Reckoning - Part One, thanks to Covid, and the budget-busting set pieces, it could have been an outlier, but a check at the reviews and., as you will read, what we have is another Tom Cruise classic.
We have gathered up the reviews so you can read the adulations in one place - and it would be rude to not start with ShortList's take first...
--- ShortList says: "Apart from some overlong scenes of exposition, this is another classic in the M:I series. Packed with humour and hubris, set pieces that will make your jaw drop and a stunning car chase that's is part Austin Powers, part Italian Job and what you have is another Tom Cruise blessed Hollywood hit. as for that final scene, it's a masterclass in tension that needs to be seen on the biggest screen possible."
The Guardian notes: "The pure fun involved in this film, its silly-serious alchemy, and the way the franchise seems to strain at something crazily bigger with every film, as opposed to just winding down, is something to wonder at."
Empire says: "This one's an endlessly thrilling, continuously propulsive beast, tense from the start: even the quieter, conversational scenes have you on edge. Mission, once again, accomplished."
Gamesradar, by way of Total Film, notes: "This franchise is never happy to cruise - and M:I 7 goes all-out. It judders at times, but when it delivers, it delivers big time."
IGN notes: If every tentpole franchise entry were this fun and finely tuned, the theatrical-versus-streaming debate would be immediately put to rest. Ethan Hunt may fight to save the world, but Dead Reckoning Part One plays like Tom Cruise's fight to save the summer blockbuster through entertainment on an enormous scale.
THR reckons: "For a series now well into its third decade — and continuing next summer with Dead Reckoning Part Two — Mission: Impossible has remained remarkably consistent, with ups and downs but never an outright dud."
IndieWire loves it but not as much as other entries, believing: "Dead Reckoning Part One may not be the best movie in the Mission: Impossible franchise — there's no topping the raw adrenaline rush of Fallout, and McQuarrie is smart enough not to try — but this extravagantly entertaining Dolby soap opera nails what the Mission: Impossible franchise does best."
Variety notes: "Combining breaking-news intrigue with ever-crazier practical set-pieces, Tom Cruise and director Christopher McQuarrie keep this almost-three-decade franchise feeling cutting-edge."
Pretty much a full house of positive reviews, then and this is reflected in the Rotten Tomatoes score which currently stands at... 98%
Related Reviews and Shortlists