ShortList is supported by you, our amazing readers. When you click through the links on our site and make a purchase we may earn a commission.
Learn more
JRR Tolkien's estate is not happy with the upcoming biopic
Not the first time a biopic has upset relatives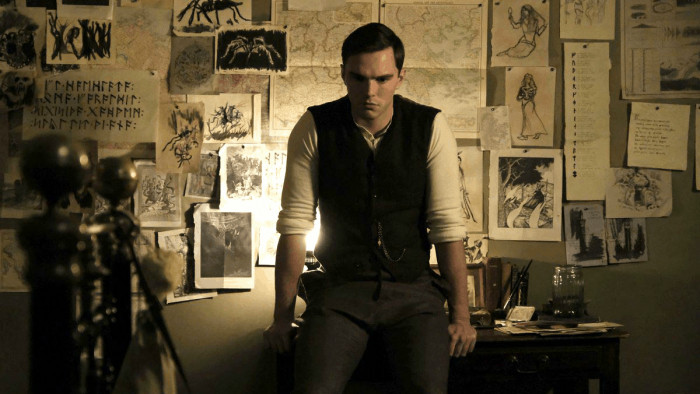 If you're looking forward to Fox's upcoming JRR Tolkien biopic, it's a safe bet you're not related to him. The family and estate of the film's subject have made clear they don't endorse the movie and and have had no input whatsoever.
"The family of J R R Tolkien and the Tolkien Estate are aware of the Fox Searchlight motion picture entitled 'Tolkien' that is due for release in May 2019," a statement from the family begins. "The family and the estate wish to make clear that they did not approve of, authorise or participate in the making of this film. They do not endorse it or its content in any way."
Fox's lawyers can safely stand down, though. A spokesperson for the estate later told The Guardian that this wasn't an appetiser ahead of the main course of legal action. They just want it on record that it's not an officially endorsed product, apparently.
With that matter cleared, Fox was free to get back to bigging up the film. "We are so proud of Dome Karukoski's film 'Tolkien' which focuses on the early years of J R R Tolkien's extraordinary life and does not depict subject matter from his novels.
"While we did not work with the Tolkien Estate on this project, the filmmaking team has the utmost respect and admiration for Mr Tolkien and his phenomenal contribution to literature."
This wouldn't be the first biopic where the living relatives are unhappy with the results, of course. The Clough family was extremely critical of The Damned United when it was released back in 2009. More recently, family members of Dr Donald Shirley have lined up to dismiss the Oscar-winning movie Green Book, too.
Tolkien is due out next month. You can watch the trailer below to give you an idea of the kind of thing to expect. Spoiler: there are no Hobbits at all. None. 
Related Reviews and Shortlists