ShortList is supported by you, our amazing readers. When you click through the links on our site and make a purchase we may earn a commission.
Learn more
This singer is trying to find the stranger who inspired her new song
This man clearly left a lasting impact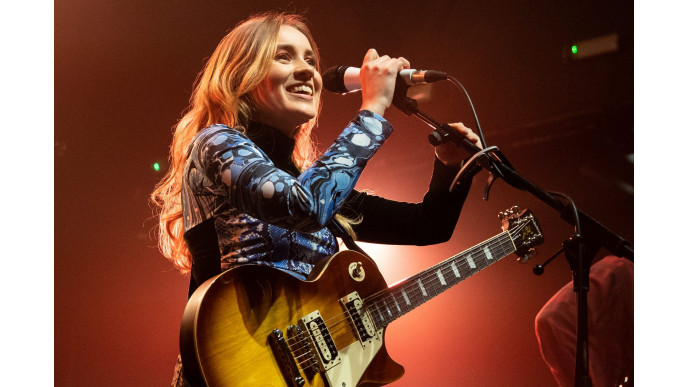 We love a good reunion story, be it the stars of Gladiators coming together on daytime TV or social media helping a dog see his siblings again.
However, before we get to the happy ending of the reunion itself, there's a bit you don't see – the months, sometimes years, of someone looking for someone who they haven't seen for a long, long time.
This is the stage we're at with British singer Jerry Williams, who is looking for the man she met at a bar, once, but who left enough of an impact for her to write a song about him.
The song is called 'David at the Bar', and is about a man who Williams said she felt "this weird, bizarre connection to".
He said "If you write a song about me I promise I'll give up drink" and I said "You should give up drink anyway, but I will"," Williams said of the 'David' in question, who she says explained to her he was an alcoholic with a baby on the way, worried about his addiction affecting his family. "The next day this song was written."
Williams even filmed the video for 'David at the Bar' at the bar where they met, the Marmion in Portsmouth.
"I haven't found him to tell him but I would love to find him. His name is David and I literally just met him at a bar, and that's what this song is about," Williams explained.
All she has is his first name, and the fact that he was drinking with her in the Marmion, but people have been found with less information before - maybe we should give Cilla a call for a comeback episode of Surprise Surprise.
(Images: Getty)
Related Reviews and Shortlists