ShortList is supported by you, our amazing readers. When you click through the links on our site and make a purchase we may earn a commission.
Learn more
It's official: no more Indiana Jones for Harrison Ford after Dial Of Destiny
It's the end of the character as we know it.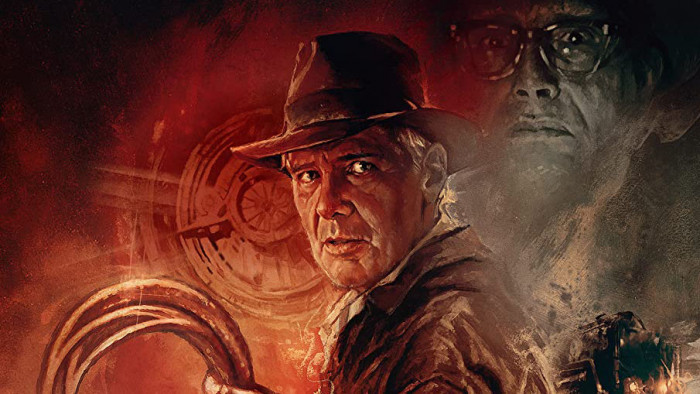 Indiana Jones And The Dial Of Destiny will be the last time we see Harrison Ford play the adventurer, according to the man himself.
It was always thought that The Dial Of Destiny would be the last big-screen outing for Harrison Ford as the character, but with rumors of a TV show and Disney's penchant for spin-offs, there was always hope that we would see Ford as Indy some more.
But this isn't the case, with the actor revealing exclusively to Total Film (via GamesRadar) that he is finished with the character - and it's unlikely we will see another version of Indy reprised.
"This is the final film in the series, and this is the last time I'll play the character," Ford revealed to Total Film. "I anticipate that it will be the last time that he appears in a film."
If there ever is a TV show, Ford said that he is "not be involved in that, if it does come to fruition."
Old-school Indy
The latest (and now officially last) Indy adventure is set to be a celebration of Indiana Jones old and new. The movie begins with a 25-minute ish sequence where we see Indy in his prime, with director James Mangold using de-ageing techniques to bring Indy back.
The reason for the time jump - and using tech to turn Indy into a 35 year old - was to show just how much the world has changed, from the 40s to 60s, according to Mangold.
"It was an incredible technology, and, in many ways, I just didn't think about it. I just focused on shooting what's [approximately] a 25-minute opening extravaganza that was my chance to just let it rip. The goal was to give the audience a full-bodied taste of what they missed so much.
"Because then when the movie lands in 1969, they're going to have to make an adjustment to what it is now, which is different from what it was."

Oh, and those hoping that Dial Of Destiny is more Raiders than Crystal Skull in quality will be pleased to read the following quote from Ford: "I've been able to deliver amazing films developed by Steven [Spielberg] and George [Lucas] over a 40-year period, and to end it not with a whimper, but a bang, has been my greatest ambition for this excursion."
Sounds good to us - much better than nuking the bloody fridge.
You can watch the official trailer for Dial of Destiny below...
Main image credit: Lucasfilm
Related Reviews and Shortlists