ShortList is supported by you, our amazing readers. When you click through the links on our site and make a purchase we may earn a commission.
Learn more
How surfing 70-ft waves helped beat my anxiety
Big wave surfer Al Mennie shares the benefits of a sea-based lifestyle Have you always been by the water?
I come from a watery background. My dad was a fisherman, we always had boats and I used to waterski from a young age. 
I got into surfing aged nine and wanted to surf bigger and bigger waves, so I started travelling the world to find them.
Now my lifestyle revolves around being outdoors and in the sea every day, whether that's surfing, paddleboarding, fishing or rowing. 
I'm spoilt where I live now in Northern Ireland – my house is 30 seconds from the beach.
Lucky for some… What do you get up to on a typical day?
My day revolves around weather. 
In summer, you'll always find me in casual T-shirts, shorts and open shirts as I'm outside a lot, walking my dog and going down to the beach.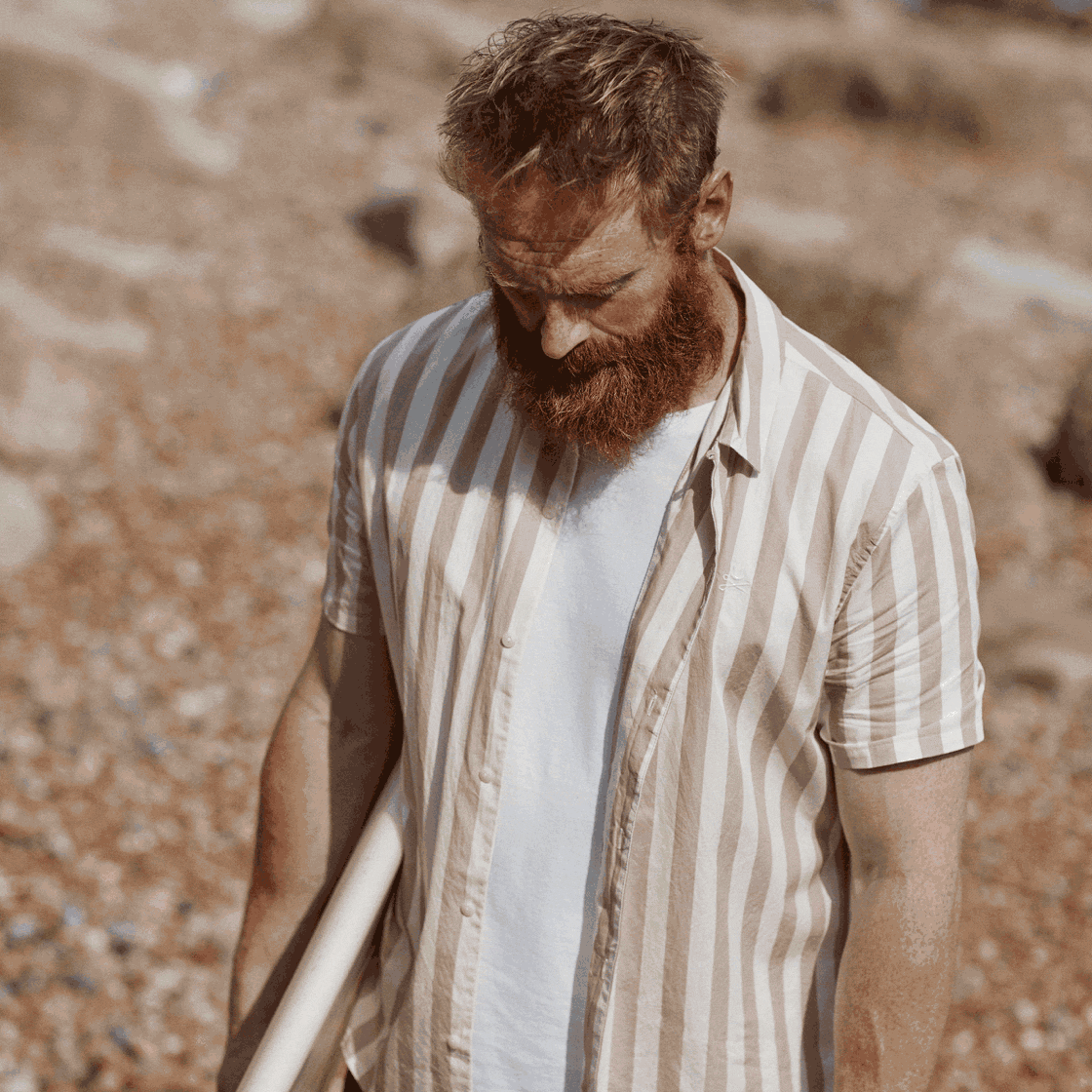 In the evenings, I'll put the lobster pots out and then sit in my back garden with a hoodie on and eat dinner until late.
It can get really cold here, so I always wear loads of layers, even in the summer.
In the winter when it's wilder and darker, that's when I go looking for big stormy seas. 
I track storms forming out in the Atlantic. Then, when the time is right, I get out there and surf.
There can be a lot of waiting around for the waves, so I look for clothes that are practical, warm and comfortable.
My style is pretty relaxed; I tend to shop at places like House of Fraser where I can get everything in one place. So, what exactly is 'big wave' surfing?
The term 'big' is relative, but I'm talking about waves the size of four-storey buildings. 
"The biggest wave I've ever surfed was 70 ft"
There are waves like that on the coast of Ireland and Portugal. I feel very at home and comfortable in the wild stormy seas. I just love it. It keeps me on my toes.
I love the lifestyle that it's given me and I don't even like taking a few days away from it. It's addictive.
What does it feel like to catch those massive waves?
Actually, riding the wave is a tiny part; it's the build-up that keeps me hooked.
I sit there looking at this big wild sea with huge dark storm clouds and massive lumps of water coming at me, and I've got to turn around and paddle away from it.
I hear the wind and the explosions of white water as the wave detonates and then I'm riding it. It feels amazing!
"You just take in the information you need to survive"
You go into tunnel-vision; everything is in slow-motion and your senses are heightened. 
You just take in the information you need to survive. You're out there battling these huge elements that are beyond your control.
Once the waves move past you, you're on a massive adrenaline high.
Most people will only ever see that from the edge of the water looking out - they'll never truly understand it.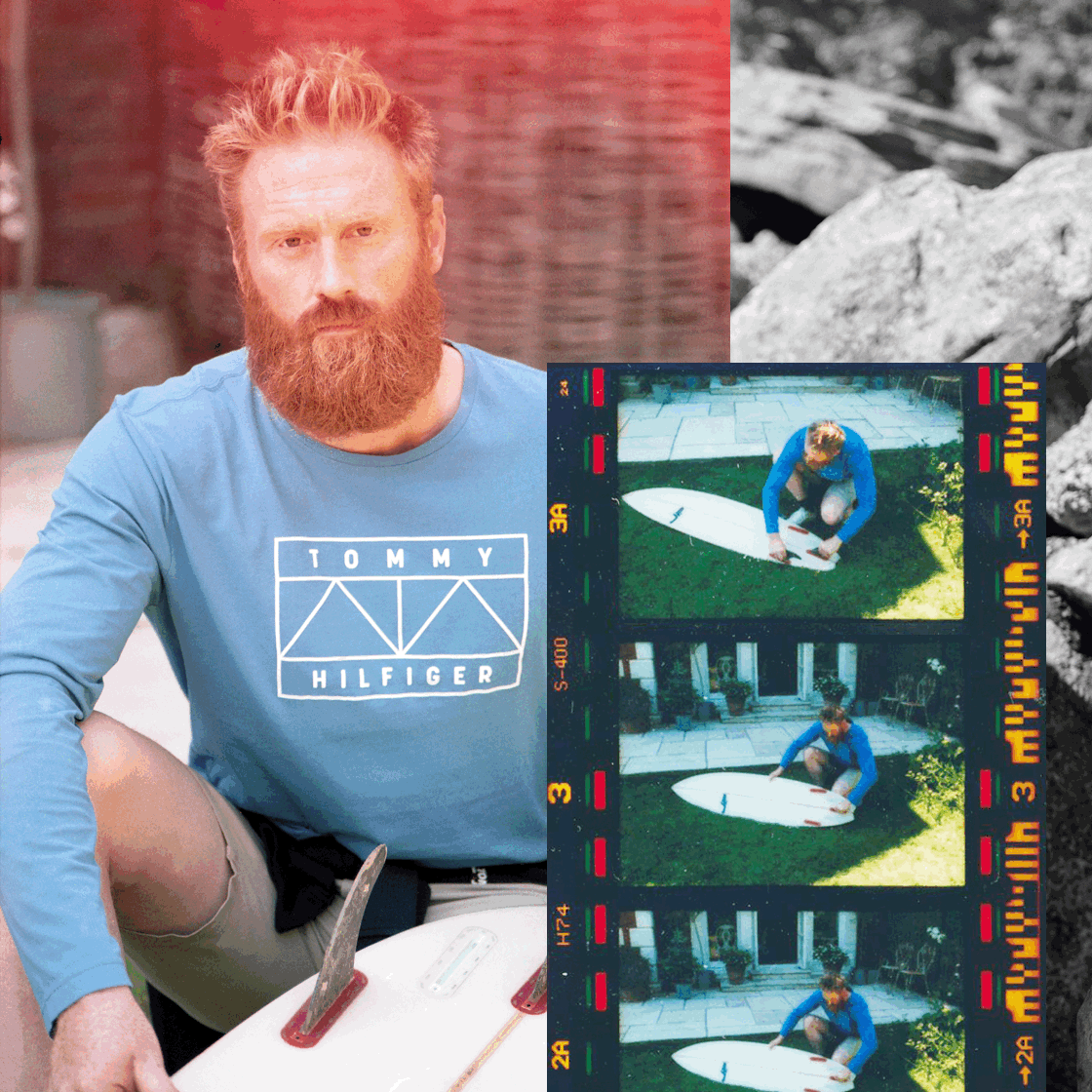 Errr… That sounds utterly terrifying. Don't you ever get scared?
The more I've done it, the more scared I am because I've seen how dangerous it can be.
But I've become so good at managing my fear and anxiety in the sea that it's transferred into other areas of my life.
I try and isolate what's in my control and what isn't. 
"I used to be terrified of going to the dentist – I hadn't been in 11 years"
You control as many factors as you can before. Then, when you're in the moment, those fight-or-flight instincts kick in and you just go for it.
I used to be terrified of going to the dentist – I hadn't been in 11 years – but the skills I learnt from surfing helped me deal with that and other difficult situations.
The more you feel fear, the easier it gets, and you start to become really good at it. It's a different way of thinking. Would you call yourself a risk-taker?
Absolutely! I always push myself to the nth degree and go as far as I can. 
I want to push through my fear and anxiety, so I throw myself in – probably too much sometimes.
There are certain things in life that you have to take a chance with. By doing that, you give yourself more opportunities – doors open for you and you have new experiences. 
You end up with a better lifestyle.
Challenging myself with bigger seas got me invited to do competitions all over the world, adverts, TV shows and sponsorship deals.
None of that would have happened if I hadn't been brave and taken a chance.
Sounds like we should all become surfers…
Big wave surfing isn't for everyone, but there's so much goodness that can come from just being by the sea and having a more outdoors lifestyle. 
It really grounds you.
---
Al is part of ShortList and House Of Fraser's Style Collective - an exclusive email with monthly discounts at House Of Fraser. Find out more and sign up to the Style Collective here. 
Shop his edit below: 
Al Mennie's style edit
I tend to go for classic wardrobe staples that I know will always work. 
House of Fraser has everything from Tommy Hilfiger and Levi's for your basics, but they also have brands that I've never heard of like Scandi menswear label Libertine-Libertine. It's my go-to place for a first look into new clothes for the season.
Related Reviews and Shortlists