ShortList is supported by you, our amazing readers. When you click through the links on our site and make a purchase we may earn a commission.
Learn more
The six best things that happened at the Grammys
In the Grammys vs Baftas evening, the Grammys wins for drama every time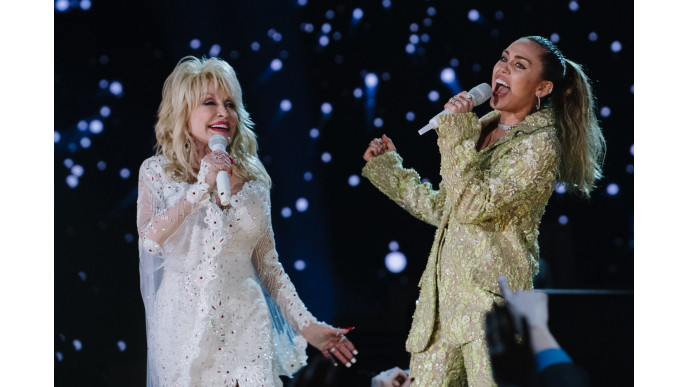 The Grammys and the Baftas both took place last night, but in terms of competing for glamour, gossip and former First Ladies, the Grammys really blew the Baftas out of the water. 
A Star Is Born was the child of divorced parents with Bradley Cooper attending the Baftas and Lady Gaga performing at the Grammys. We can't help feeling Bradley might have orchestrated this, as Lady Gaga's adoration of him continues to spiral wildly out of control. The poor love can't even sneeze in peace without Gaga telling the world how amazing he is at sneezing. Gaga arguably had the better night however, as the Grammys was packed with drama, surprise shows and no-shows. Plus a lot of over-compensating for their lack of female winners last year, but more on that later.
We're not going to bore you with all the winners, because, as with most American awards ceremonies, the number of categories is astounding. Last night there was an awards for Best Improvised Jazz Solo, and Best Tropical Latin Album. So here's a rundown of the best bits:
Cardi B's win, but mostly her outfit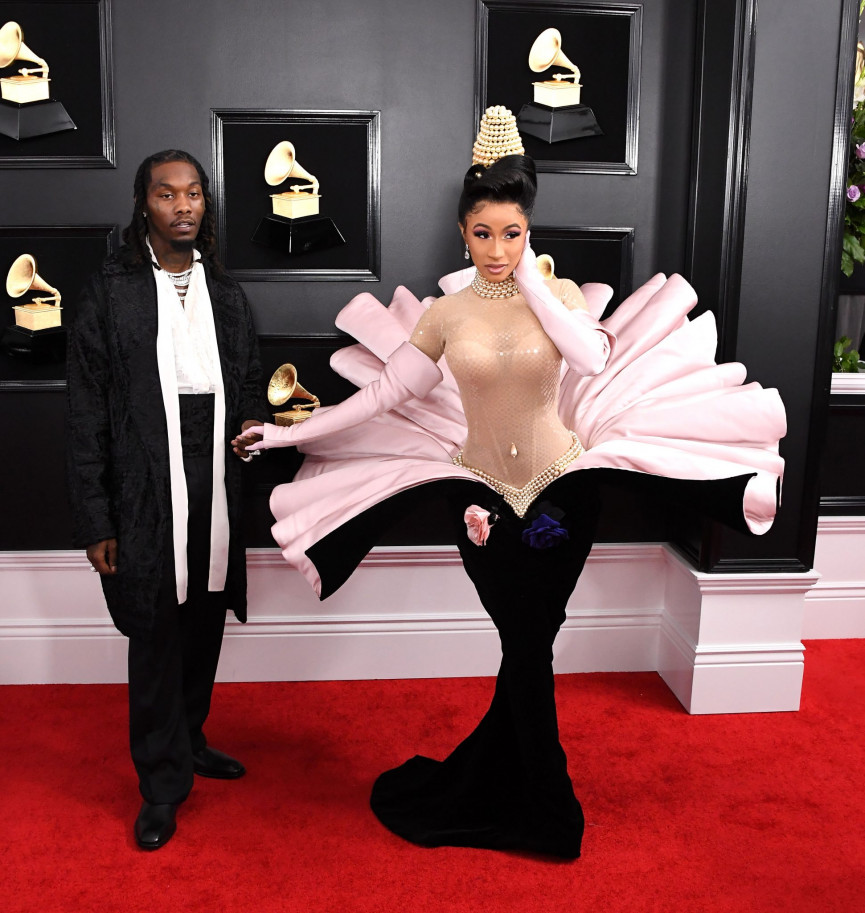 Cardi B and Offset are unequivocally back together after their appearance on the red carpet arriving at the ceremony last night. Hilariously, Cardi's enormous vintage Mugler outfit meant that he had to walk approximately two metres behind her like a sort of fashion caddy, rather than her boyfriend. Cardi also picked up the prestigious gong for Best Rap Album for Invasion of Privacy, the first woman ever to do so, and totally lost it on stage during her acceptance speech, of which she also brought Offset up on stage for, presumably just to make him feel shit for not winning it. 
Childish Gambino didn't turn up despite winning major awards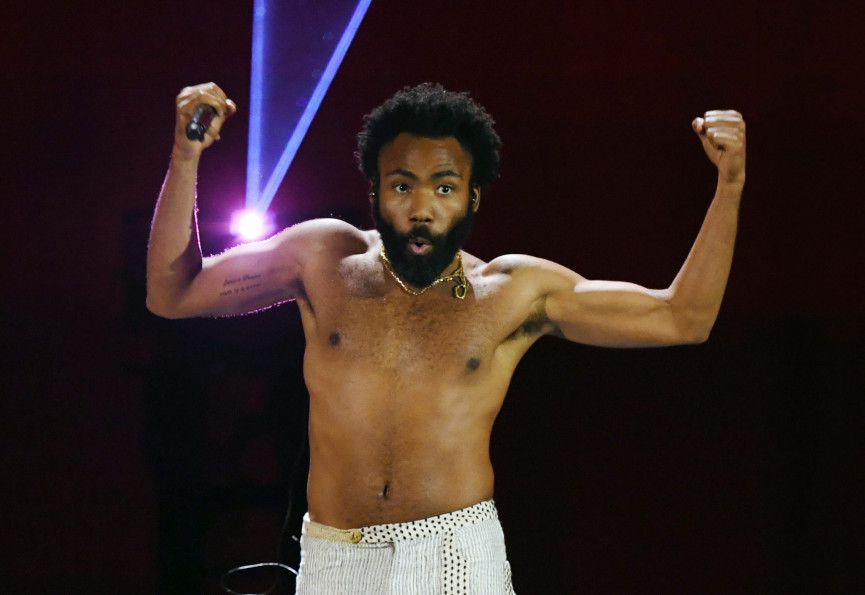 Childish Gambino, aka Donald Glover, aka, the most…talented person, possibly ever - won the awards for Best Song and Best Record for 'This Is America'. The song was the first ever hip-hop song to win Best Song in Grammys history, and Childish Gambino didn't turn up to collect it. Why? Well, probably because of exactly this. The Grammys has a long history of ignoring hip hop artists - and Gambino was perhaps absent to highlight his disrespect towards the awards. Drake also touched upon this in his acceptance speech when he won Best Rap Song for his track God's Plan, saying, 'If there are people who have regular jobs who are coming out in the rain and the snow, spending their hard-earned money to buy tickets to come to your shows, you don't need this right here. I promise you.' Ouch. 
Michelle Obama gave a rousing speech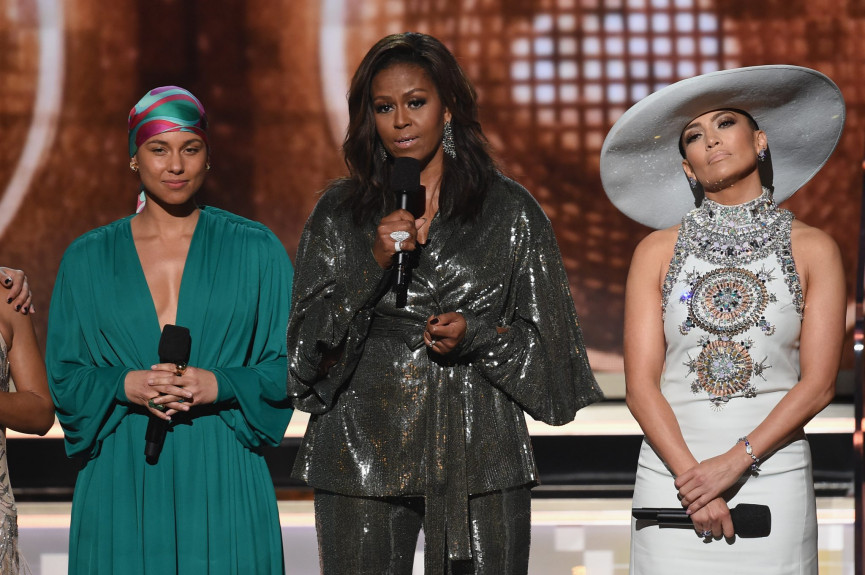 In a night of thinly-veiled and not-so-thinly-veiled digs and feuds, Michelle Obama was a shining beacon of positivity. Emerging onto the stage after Alicia Keys introduced the evening, with Lady Gaga, Jada Pinkett Smith, and Jennifer Lopez, the former First Lady joined all of them in giving their own short odes to what music means to them. Obama could barely get her speech out due to raucous applause;
'From the Motown records I wore out, on the South Side, to the 'Who Runs The World'song that helped me through the last decade, music has always helped me tell my story, and I know that's true for everybody here, whether we like country or rap or rock, music helps us share ourselves, our dignities and sorrows, our hopes, and joys. It allows us to hear one another, to invite each other in, music shows us that all of it matters, every story within every voice, every note within every song. Isn't that right ladies?' 
Amen Michelle. Maybe the Grammys organisers could take a leaf from her book?
Dolly Parton won the night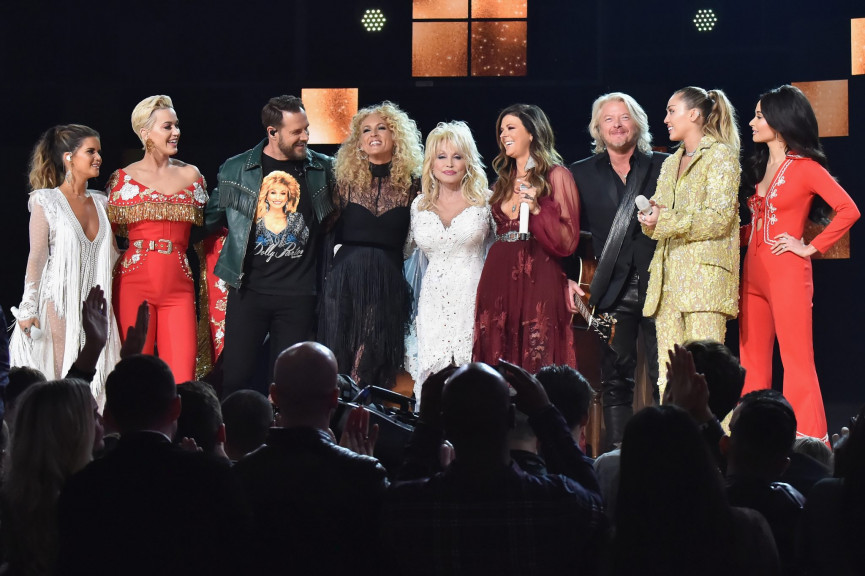 Dolly Parton, everyone's favourite person, was honoured with a whole host of superstars coming out to perform with her in a medley of her greatest hits on stage last night. Miley Cyrus, who also happens to be Dolly's Goddaughter, performed a rousing duet of Jolene, whilst Katy Perry, Kacey Musgreaves, and Maren Morris also featured. They all joined in for the final song, which was of course, 9 to 5. Have a watch.  
Dua Lipa called the organisers out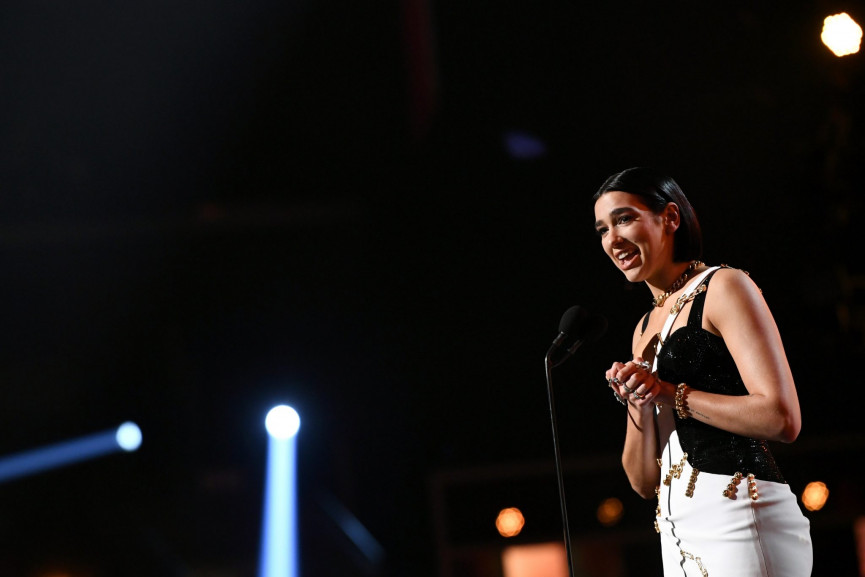 In what is becoming something of a theme for this year's Grammys, Dua Lipa also had a dig at the Grammys' lack of female winners in 2018. Speaking as she accepted her first ever Grammy, the award for Best New Artist 2019, she said: 'Where I want to begin is by saying how honoured I am to be nominated alongside so many incredible female artists this years. I guess this year we've really stepped up.' In 2018 only one woman, Alessia Cara, won a major award, for Best New Artist, and of 86 awards (see?! How are there 86 awards at one ceremony?) women were the recipients of only 17. Does anyone feel like the Grammys might be…quite bad, by this point?
Ariana Grande didn't go at the last minute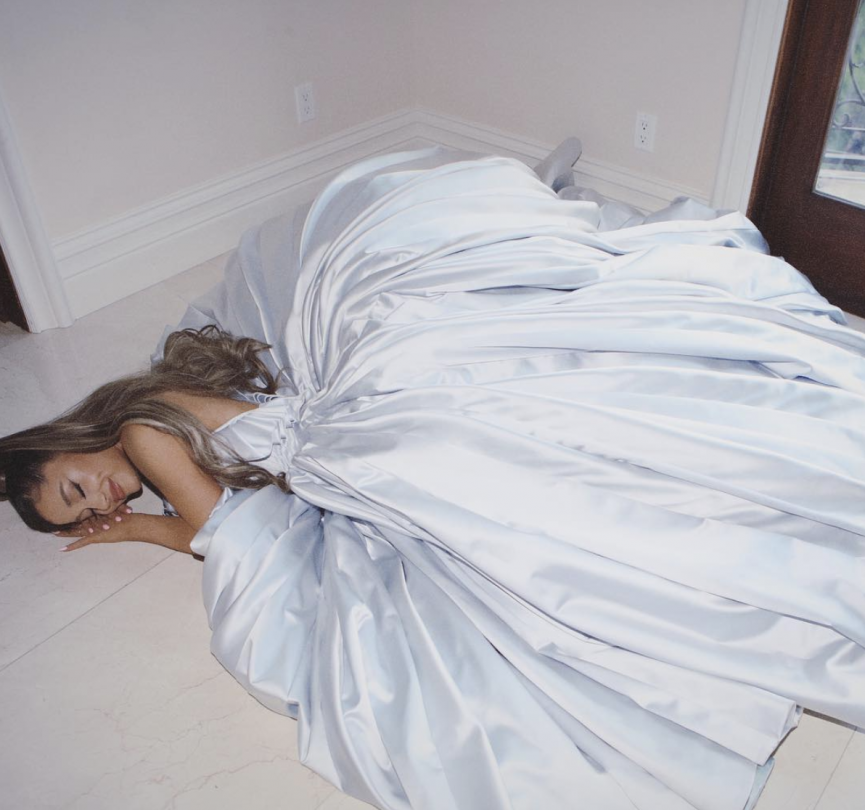 Everyone's favourite hype-creator, sugar-sweet pop star, and ex-forgiver Ariana Grande, whose album dropped this week and sent her fans into meltdown, won a Grammy, but didn't attend, due to a spat with one of the producers of the show, Ken Ehrlich. 
Ehrlich suggested that Grande wouldn't be performing due to not being able to pull a set together in time, whether or not that was true, Grande turned to her superpower, her social media accounts, to prove him wrong, and post pictures of herself at home, wearing what she would have worn to the ceremony. Oh, and then there was the small matter of her winning her first Grammy for Best Pop Vocal Album. Ariana: 1, Ken Ehrlich: 0. Whilst you wait for Ken's next move, check out this remix of Into You, by ShortList's own Dave Fawbert. Life will never be the same.
(Images: Getty)
Related Reviews and Shortlists