ShortList is supported by you, our amazing readers. When you click through the links on our site and make a purchase we may earn a commission.
Learn more
For the love of God will London please stop closing its best bars?
Don't let the bastards close you down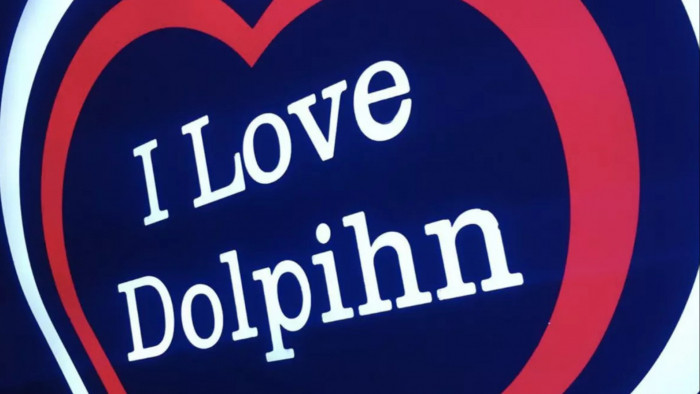 There is a good peak level of gentrification. Hear me out.
It's never nice for anyone when an area is so rough that you're scared to walk home at night past 7pm, and there's literally nowhere to get a decent beer and any sort of fresh food post-9pm. It's also abhorrent when everywhere you go, a coffee costs £4.50 and there are other drink options that you're sure used to be Asian food dishes but are now under a whole 'spiced latte' category and all taste like a milky curry in a glass.
Everyone is in cafés on a laptop (yes I'm writing this in one right now that's half café half barber shop), and cafes turn into cafés. It's a subtle punctuation change but it makes all the difference.
The peak time in any area's gentrification is where the area is mostly safe (but you wouldn't take your chances with your phone out after midnight), and there are a few decent restaurants that don't solely serve fry-ups, BUT, there are still great, local, sometimes so-shit-they're-good, bars. In recent years, London has closed down many of its stalwarts, and attempted to close more, but a recent run of threatened closures are a step too far. And before you blame millennials, watch this clip:
This rant comes to you off the back of The Social announcing it needs £95,000 in the next two weeks in order to stay open.
Buried down a side street on the wrong side of Oxford Circus, The Social shouldn't have worked. It's a long, narrow bar founded by Heavenly Records and when it fills up it's a nightmare getting a drink. But bloody hell, it's got something about it. It's the place where the Chemical Brothers honed their craft, it's hosted countless bands to loyal punters on rainy nights and is the home of Hip Hop Karaoke (google it). Even without all that though, it's the sort of bar you can walk into on a quiet Tuesday night and end up with a story you'll tell on your death bed. And that's what we all want from a bar: the promise of ill behaviour. Oh and they serve spaghetti hoops on toast as well. Take that, All Bar One.
You can donate to The Social's crowdfunder and prevent it from being bought out by a wine bar with staff who ask you 'Do you know how it works here?' with all the charisma of a sterilised wank HERE.
It's not just The Social that is under threat though. Last week it was announced that East London pub The Water Poet would be closing its doors;
We're not going to read into the fact that it's closing on the same day as Brexit. Instead, we're going to rage at capitalism and nobody doing anything about developers and chain pubs giving zero shits about pricing less-than-perfect boozers that everybody loves out of business. Fuck off, you fucking fucks, and leave us to it.
Every decent, local, shitty but wonderful pub or bar has the following;
1. Staff who are allowed, nay, actively encouraged, to drink behind the bar.
2. Mixers poured from large bottles of pop unashamedly bought from the corner shop across the road. Almost always at room temperature.
3. Music from around 10-20 years ago playing on a loop, interrupted only by My Sharona, which is played, seemingly, at will. (A good example of this is Ridley Road Market Bar which once played Justin Timberlake's Justified all the way through on a Saturday night. I got drunk and ate someone else's Colin the Caterpillar with my hands, and everyone had an absolutely fantastic night.)
4. Pictures of people who have been there on the walls, famous or not. See also: the walls of the loos are covered in old issues of The Face.
5. A high pulling rate. Nobody goes to a Pitcher and Piano and pulls anyone, ever. It has never happened. Any bar that your mates from school would describe as 'half decent' is full of couples, or at the very least, couples who like to go out together at a Browns or an All Bar One, and those are not the couples you want to hang out with.
6. The latest closing time within a mile radius.
7. The same bouncer for over thirty years. Everyone knows his name, literally nobody knows his story. He is the cousin of the guy who owns the bar.
A few years ago, one of my favourite places in the world, The Dolphin, was under threat of closure. It's the East London equivalent of your local club in your home town, and it's so bad that you can't help but love it. It even has a sign misspelt on its own wall. (See main picture)
If we can save The Dolphin, we can save The Social, and we can try to prevent closures of bars like Trisha's in Soho, where for absolutely no reason whatsoever, you have to sign your name in a visitor's book before you go in. Usually if you're going to Trisha's, you have lost the ability to write anyway, rendering the whole thing utterly pointless. You can also keep up to date with the Save Soho campaign if these issues are close to your heart.
So please, save The Social, go to The Water Poet in the next two weeks, and this weekend, go to your nearest Great Shit Bar and buy as many pints as you can, before you turn around and it's the same as everywhere else.
Related Reviews and Shortlists