ShortList is supported by you, our amazing readers. When you click through the links on our site and make a purchase we may earn a commission.
Learn more
Eminem has worked his way through more rhymes than most during his lengthy and prolific hip-hop career.
The rapper has released nine studio albums in his 20-plus year career, the most recent being 2017's Revival, not to mention the 8 Mile soundtrack and countless singles and collaborations.
This means he knows what works, rhyme-wise. And, more importantly, what doesn't work.
---
Related
- An exhaustive guide to everyone that Eminem dissed on the 'Marshall Mathers LP'
See our list of Best Hip Hop albums of all time

---
Eminem, real name Marshall Mathers, has clearly run out of patience for lazy rhymes being repeated over and over again.
However, he's a reasonable man. Rather than tear into rappers by name, he's offered some friendly advice for up-and-comers looking to start out on the right track.
The 45-year-old recorded an Instagram Live video with Mr. Porter, Royce da 5'9", and the Alchemist, in which they run through the hip-hop do's and don'ts. Well, mostly don'ts.
"These things have been rhymed way too many times by now," Eminem explains.
"If you're coming up in this game, these are the rules, like it or not."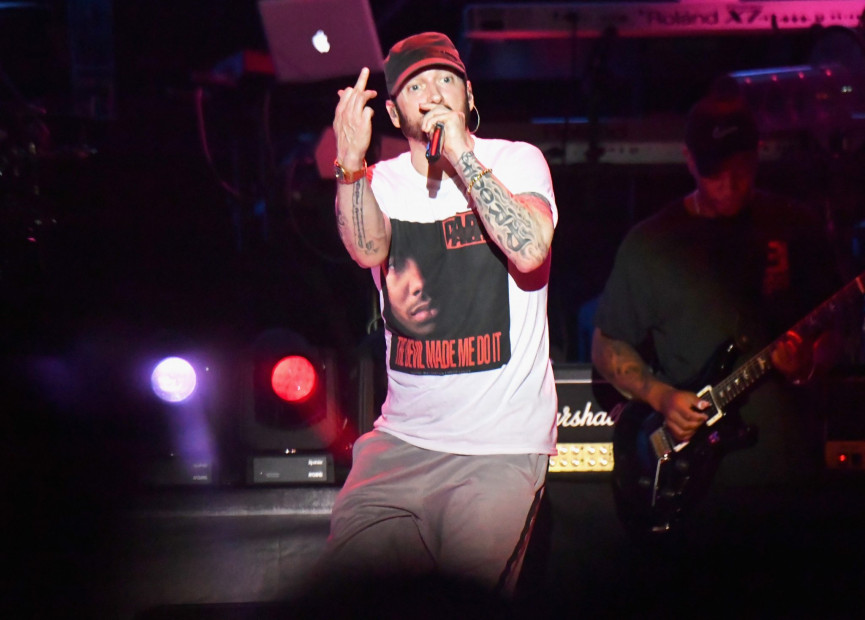 Here's just a selection of what not to do as a rapper:
1. If you have an emergency it cannot be with an urgency
I mean, it's a tautology to begin with - what kind of emergency isn't urgent by its very nature?
2. If it is with an urgency, and you're rushed to emergency surgery, you cannot be burned in third degree
"If it's a second degree burn, you can be rushed to emergency surgery, but there can be no urgency," Eminem explains, and who are we to argue?
3. If you're gonna murder me, it cannot be like you've never heard of me
If it's a premeditated attack, it only makes sense that the two parties were familiar wth one another to begin with
4. If you want to be a pimp, you cannot have a limp
It's probably the kind of profession where being able to walk without pain comes in handy
5. You cannot be a mobster and eat lobster
Sure, mobsters might have expensive tastes, but maybe stick to something like foie gras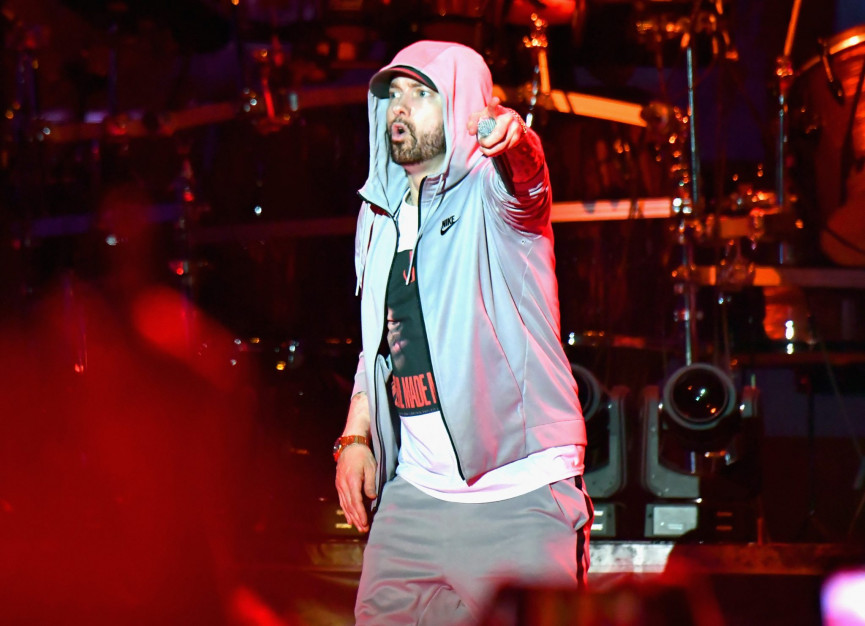 6. You can have knowledge, but it better not be from college
High school? Fine. Anything beyond that is a no-go, though.
7. If you have skills, you cannot use them to pay the bills
Skills are something to be handled delicately, you can't just go around throwing them at financial responsibilities.
8. If you're gonna be lyrical, you better stay the fuck away from miracles
I cannot stress that enough.
9. If you're gonna have swagger, you cannot be like Mick Jagger
Update your references, for goodness sake, you're not Maroon 5.
10. If you're going to be near death it cannot be on your last breath
A lot of this is just a campaign to rid hip-hop of tautologies, and frankly this counts as a public service.
There's plenty more where that came from, and you can get the full rundown of hip-hop don'ts here:
(Images: Getty)
Related Reviews and Shortlists