China rocks, doesn't it? Sure they're 'a little bit dodge' still, but their ingenuity and growth is giving the rest of the world a right economic kick in the goolies.
Now, not happy with being the home of seven of the world's 10 largest bridges, they've added the planet's largest sea bridge to their motoring repertoire.
The 26.4 mile-long Qingdao Haiwan Bridge (how long until people are running a marathon on it?) is almost the length of the channel tunnel (why didn't we just bridge that bad boy?) and is three miles longer than the previous record-holder, the Lake Pontchartrain Causeway in Louisiana.
Next to the port city of Qingdao in eastern China's Shandong Province it is expected to carry 30,000 cars a day and will cut the commute between Qingdao and the suburb of Huangdao by between 20 and 30 minutes. Worth it, then.
It took just four years to knock it together (less than Wembley stadium) and cost £55.5 billion. It still falls way short of the longest bridge in the world. A 102.4 mile rail bridge in, yep, China. Pics and an incredible video courtesy of The Telegraph, below...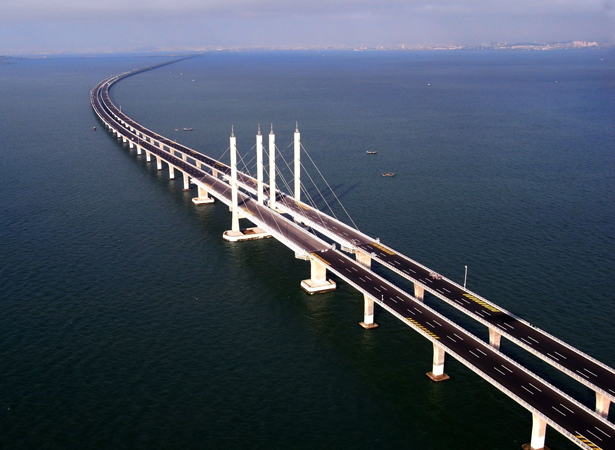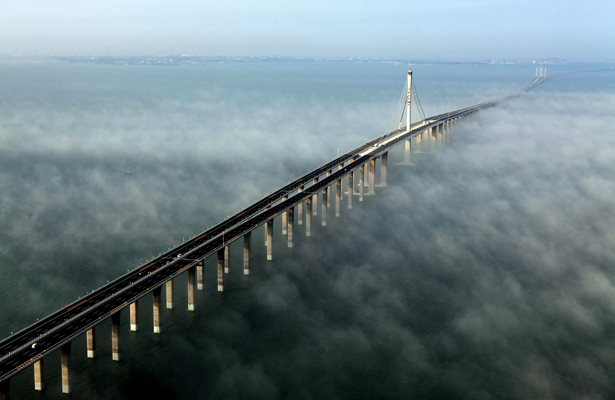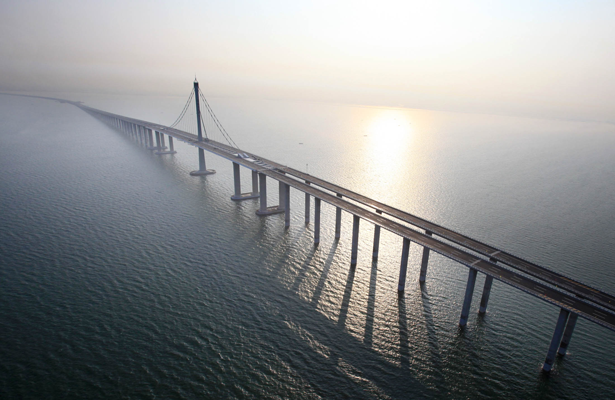 Images: rex